Kimberly is teaching a Magical Jelly Roll Quilts, class at Craftsy.com, the online place where you can Learn it, then Make it!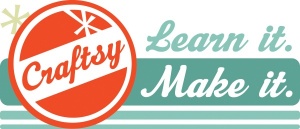 Create sophisticated quilts with easy-to-use precuts with the new online Craftsy class, Magical Jelly Roll Quilts. Kimberly shares the piecing, applique and machine quilting methods she teaches around the world and the spirit of fun she brings to the work!
Intermediate and experienced quilters will love Kimberly's time-saving tools and techniques. Make one of five included patterns, or use what you learn to create your own designs. Beautiful quilts that come together with ease … Magical Jelly Roll Quilts!
Register Now for a  50% Discount!
What You'll Learn
Easy cutting and piecing with jelly rolls, other precuts, or fabrics from your stash
Shortcuts using templates and rulers
Machine quilting to enhance your designs
Techniques for invisible and contrasting thread machine applique
How to construct flying geese units, stars, checkerboards and more
Great ways to combine fabrics, experiment with color and use your leftovers
What You'll Make
A Chain Saw quilt that features deconstructed half-square triangles
Easy Charm Cathedral Windows to polish your machine applique skills
Lonestar Strip Magic, featuring checkerboards and diamonds
New tricks with triangles in Flying Geese Crossing
Endlessly versatile Jacob's Ladder blocks to combine in dozens of ways

Register Now for a  50% Discount!