If not, allow me to introduce you. Stella, is my wonderfully bright, illuminating new friend. 
Isn't she sleek and pretty?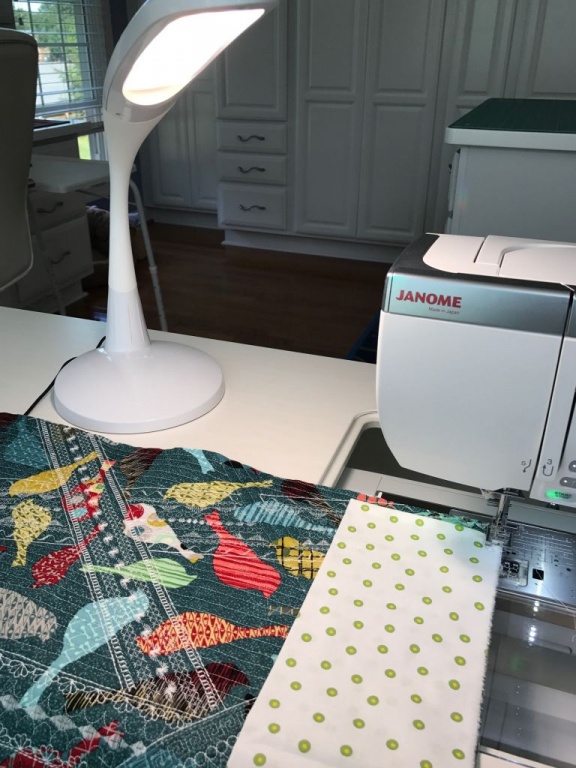 I don't often promote sewing products by name, but when I come across a product that is really, truly awesome and makes my life better, I simply have to share it. A little while ago I was contacted by the folks at Stella Lighting and they asked if I would try one of their new lights. I have always used another popular brand of natural lighting, but I agreed to check it out so they sent it to me. 
I took it out of the box and turned it on. Oh my goodness! I couldn't believe how bright and crystal clear the light is! The fixture itself it lightweight enough to be totally transportable, but sturdy enough to stay in place and not fall over. You can bend and pose the neck at any angle for direct light on your sewing surface. Even though I sew in a bright, sun-shiny studio, I love the direct light right on my sewing area. It's like the surface of the sun, without the heat!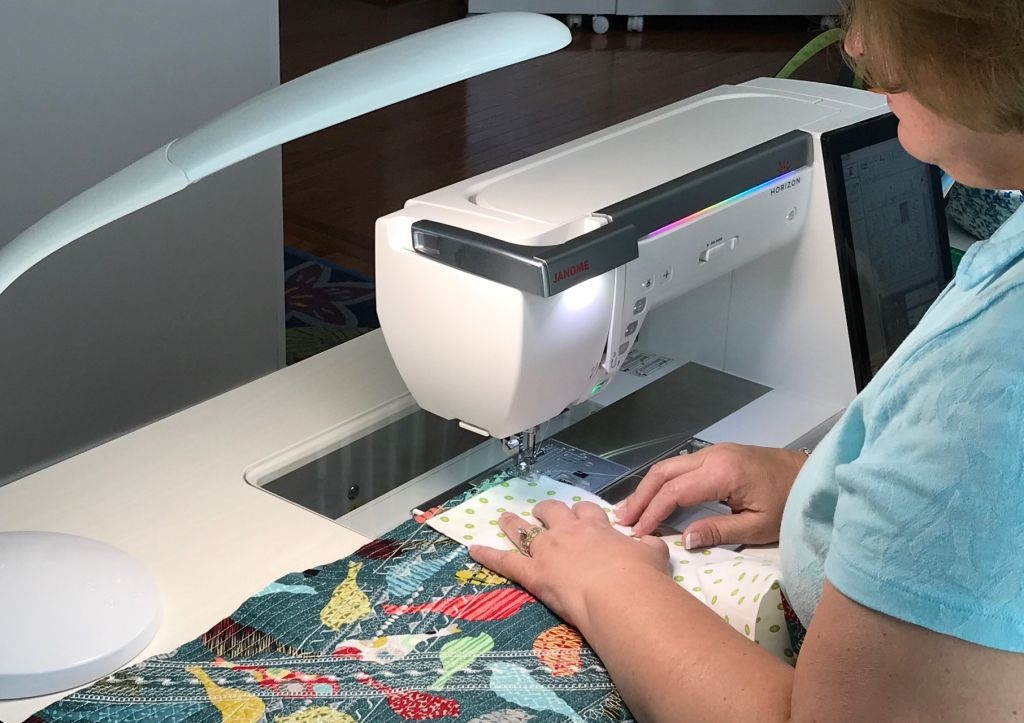 But I don't just use it at the sewing machine. My favorite chair for hand stitching is in our well-lit, cheerful living room. I took this photo in broad daylight and yet you can see how much additional light Stella puts right on the area where I do all my hand sewing. It's beyond incredibly bright, which makes it much easier for me to achieve tiny, perfect stitches.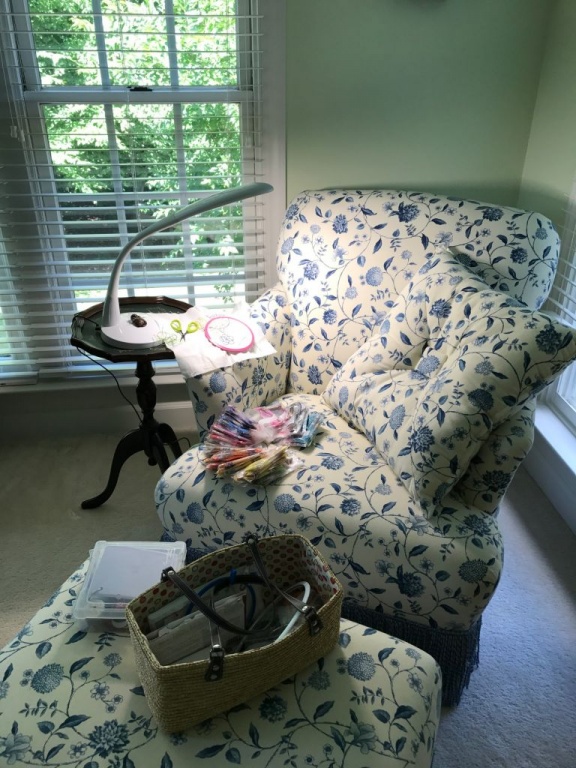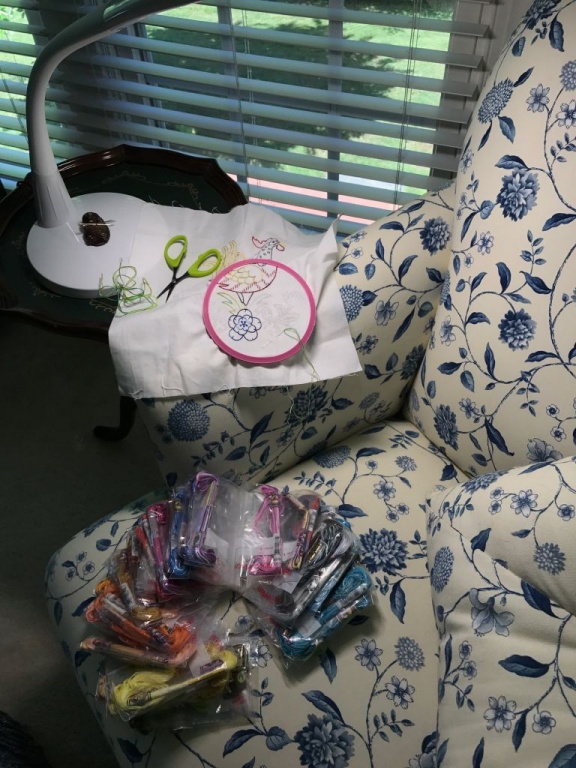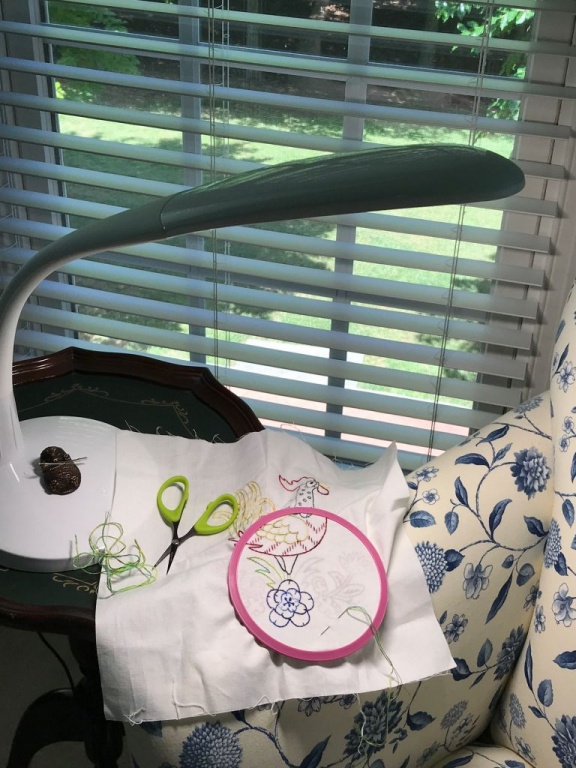 I contacted the super-nice folks at Stella and thanked them for introducing me. They were so happy that I was pleased  they offered to do something even nicer. They are offering a 15% discount to anyone who uses the code KIMBERLY during the check-out process. I'm so tickled that I'll be using the special code to buy extra lights, including the awesome StellaSky2! So click HERE and check out all the awesome lights and don't forget to use KIMBERLY for the coupon code when you check out in the online shop. And just so you know, I am not financially compensated in any way for any purchases made. I just really love this new light and wanted to pass the information along to you.
I can't wait for you to meet Stella, too. Seriously, this is one terrific light! You won't be disappointed in this new friend.