For years, Charlotte Angotti has offered a relaxing Quilters Escape. The new location will be The White House Hotel in Biloxi, MS in 2020!
Joining her there will be Koren Stone and Kimberly Einmo! That's right! You will get all three teachers; all three kitted classes and the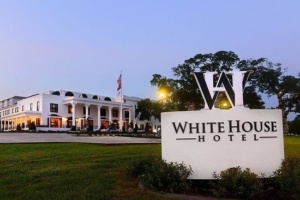 design possibilities are just about endless! Each of the class projects are stand-alone quilts, but can also be mixed to make a totally different quilt.
We will start on Monday evening with a meet/ greet in the lobby bar. Tue, Wed and Thursday will be all day sewing and lunch in Cora's restaurant. And like all of Charlotte's Escapes, laughter will be there!
This Progressive Escape will be a one of a kind. All of this for $875.