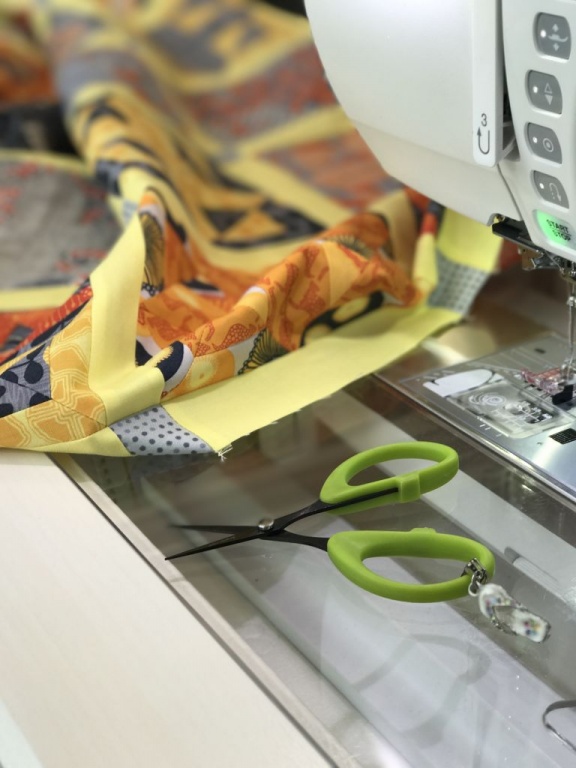 As I'm sewing a new quilt top for a future class project today in my sunny studio, I've been thinking about how much I LOVE using my favorite scissors designed and distributed by my friend, Karen Kay Buckley. There are currently four sizes of scissors available and quite simply, I love them all! 
Each one has micro-serrated edges so they are ultra-sharp and "grip" as you cut so the fabric doesn't slip.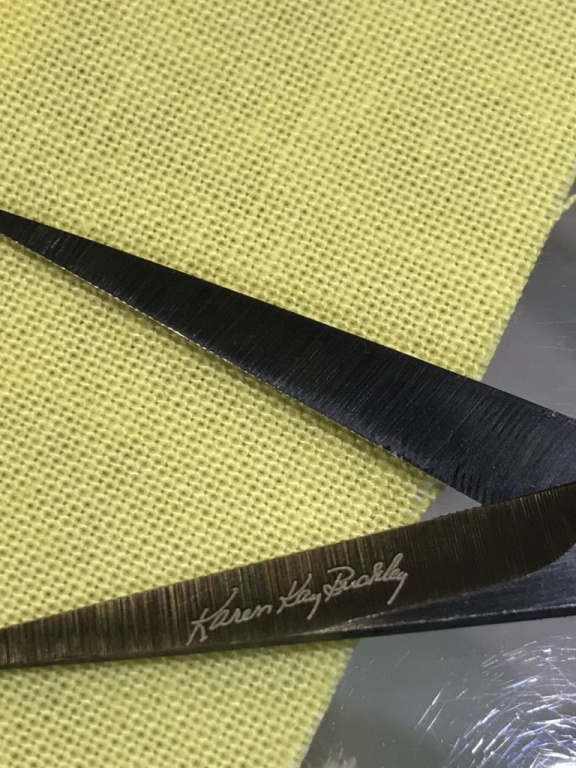 I thought it would be fun to have a "sale" on my website of these quilting and sewing "must-haves" so before over-thinking my decision, I told my webmaster to change the prices. You can now buy these fabulous scissors at a great discount HERE. We promise to ship them out to you quickly, and we do ship overseas!
Happy early summer, everyone. 
Now, I'm headed back to my machine to sew……..