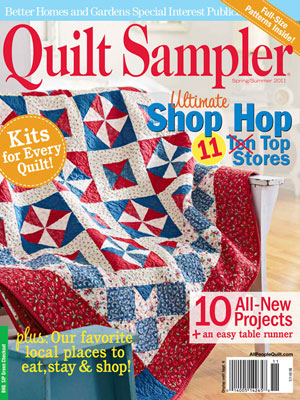 I've been meaning to post about this ever since the latest issue (Spring 2011) of Quilt Sampler Magazine hit the newsstands.
When I bought my copy, I was flipping through the pages when all of a sudden, I spotted my book – Jelly Roll Quilts & More – prominently displayed in one of the photos of the featured quilt shops! Woo hoo — how exciting is that?
So, how about a fun little give-away? Be the first person to leave a comment on my blog with the correct page number of the photo showing my book, and I'll send you a surprise!