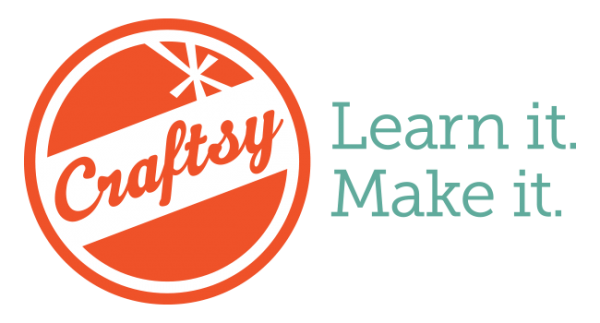 ATTENTION: Long post ahead……
But it is totally worth it to read all the way to the end!
One of the best things about Craftsy has been the opportunity for me to meet so many talented industry professionals. Not only have I had the chance to meet and get to know them, but I've made many new friends through Craftsy! (If by chance you have not heard of Craftsy, I invite you to check it out. And I'll provide the links to do just that later in this post.) One such talented lady is Leah Day, who has three awesome classes on Craftsy. She is a talent extraordinaire, and is a major force in the quilting industry. Although we haven't met in person (yet!), we have "met" on webinars and conversed through countless emails. She is a true sweetheart and I admire her open heart, sense of humor and fun, and her creative and innovative ideas for all things quilting!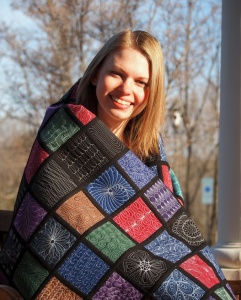 We were introduced through Craftsy and have had a great time getting to know each other these past few months through messages and emails. In fact, we decided to collaborate on a joint project and host this FUN MINI BLOG HOP! The invitation is for you to "hop" from my blog to hers and visa-versa, and leave comments on both of our blogs for a chance to win a FREE CRAFTSY class! Exciting, don't you agree?
First, let me tell you a little about the joint project on which we collaborated. I sewed a Variable Pinwheel Star block with a flying geese border, which are techniques I teach in my Craftsy class, Magical Blocks: Out of the Box!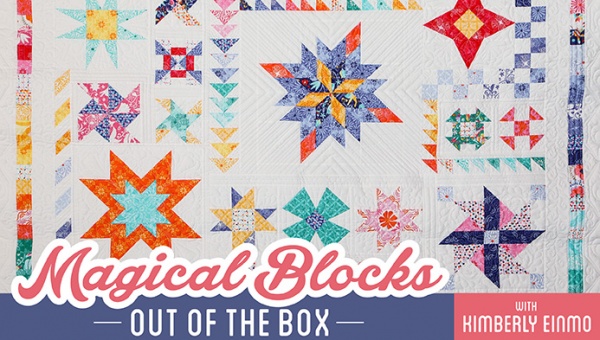 I sent that little quilt top to Leah and she machine quilted it using techniques she teaches in her Craftsy class, Free Motion Fillers, Volume 2.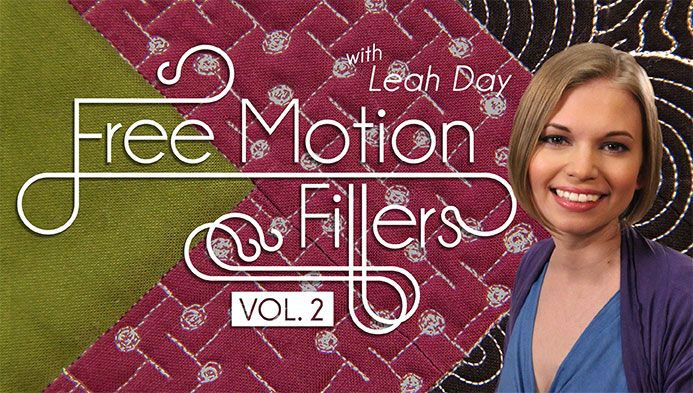 Once we decided on a plan, the first thing I did was to raid my fabric stash for some pretty fabrics to make the star.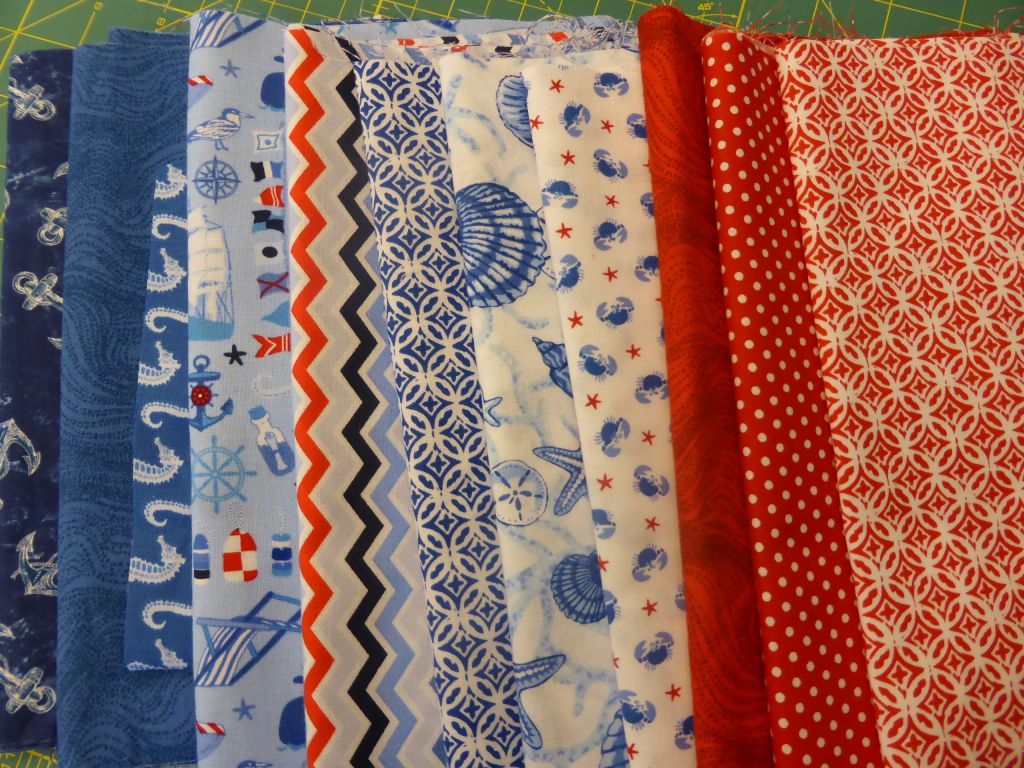 Before I pieced the star, I tested the placement of the fabrics to create a dynamic design.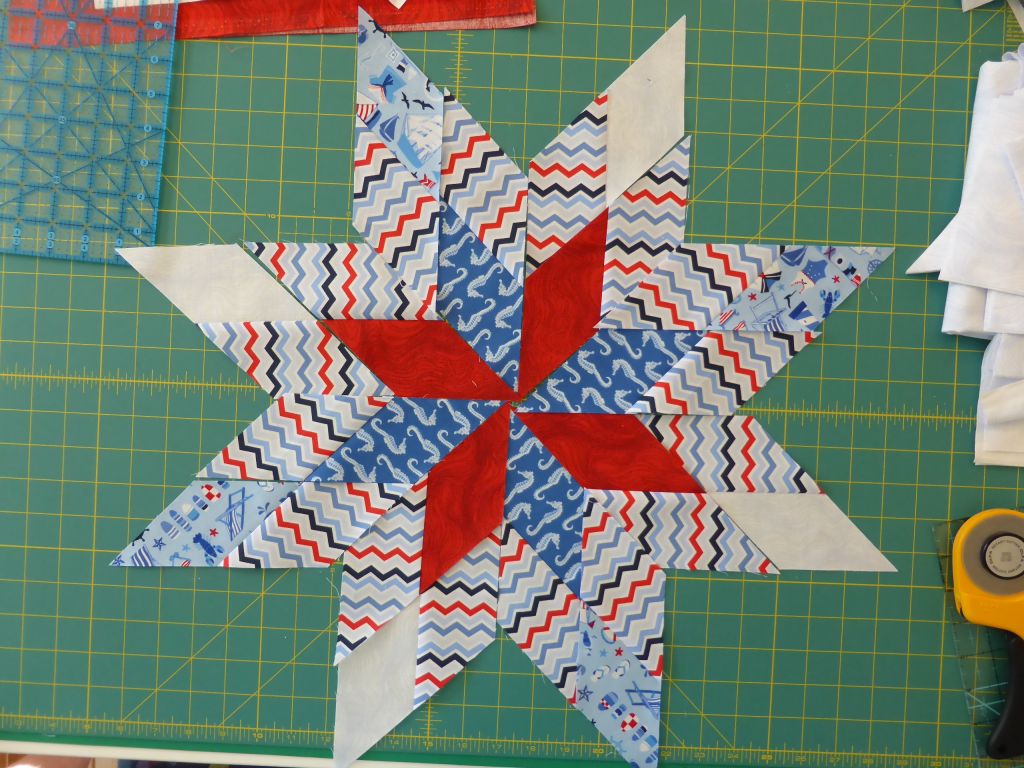 I used my EZ Jelly Roll Ruler to cut the diamond units (above) and my EZ Flying Geese Ruler to make the flying geese units (below). I love this method! You cut triangles from half or whole size strips using NO MATH, NO WASTED FABRIC and NO STRESS!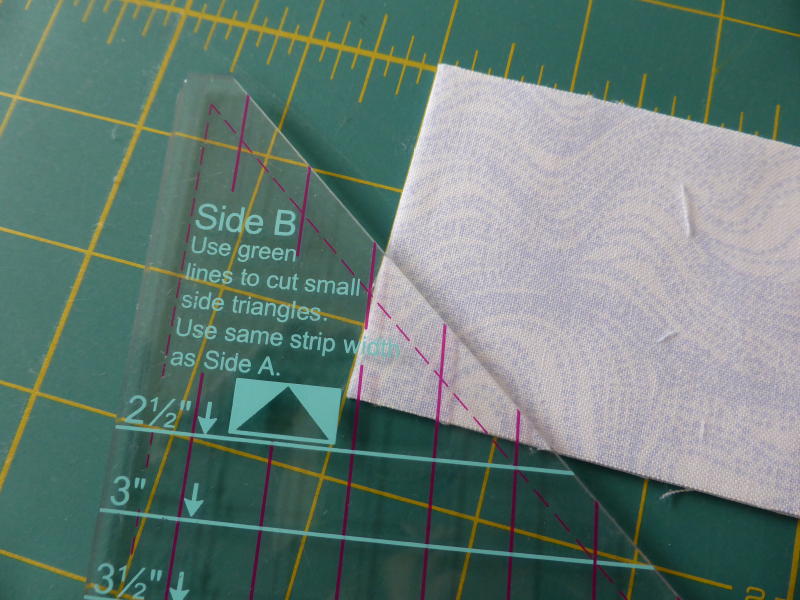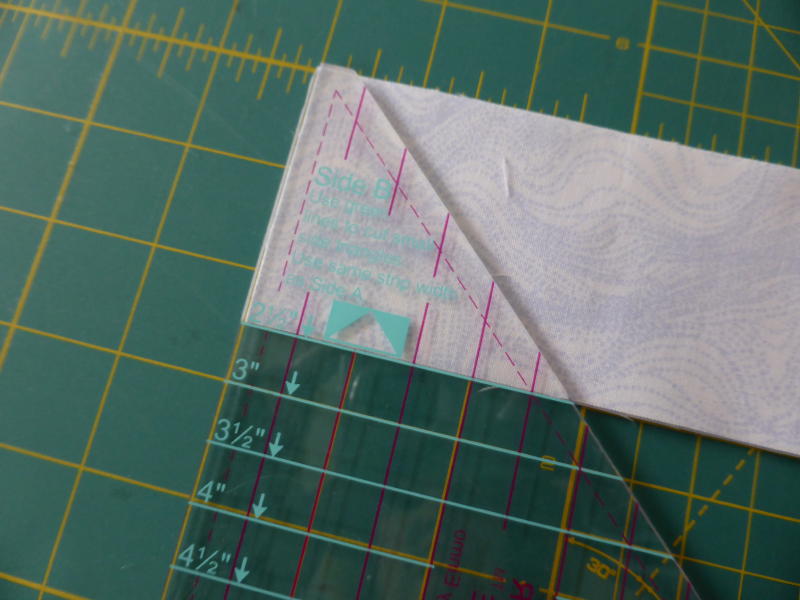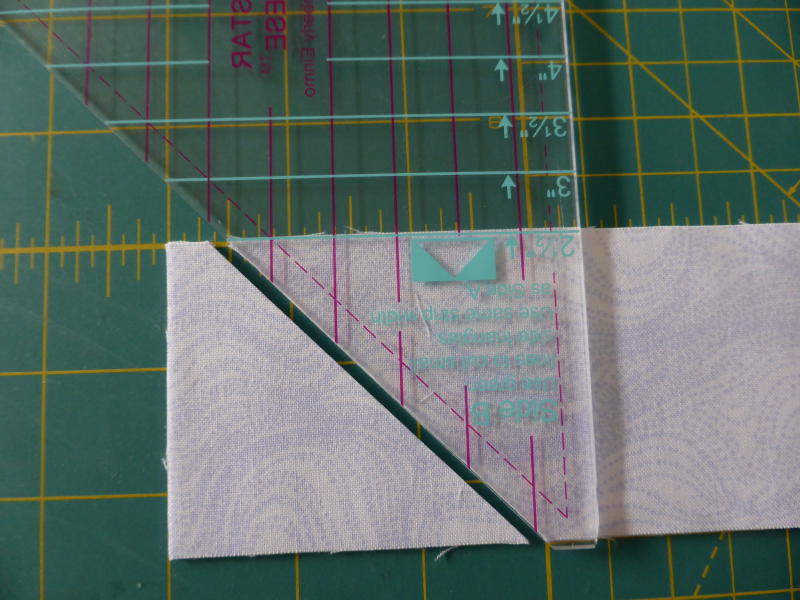 If you'd like more information about my line of EZ Rulers, please check them out on my website HERE.
I used EQ7 (Electric Quilt software) to create my quilt plan and I had lots of fun putting this little quilt top together!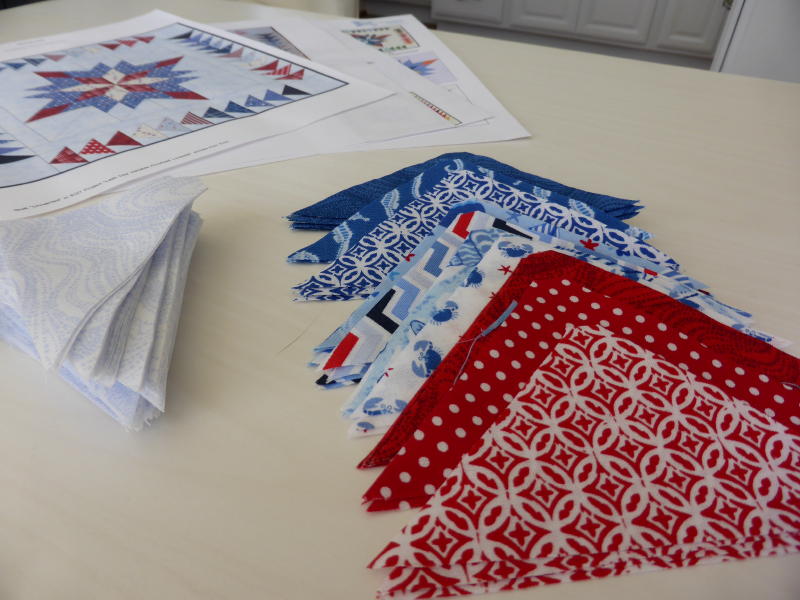 Chain piecing made the process fast and easy!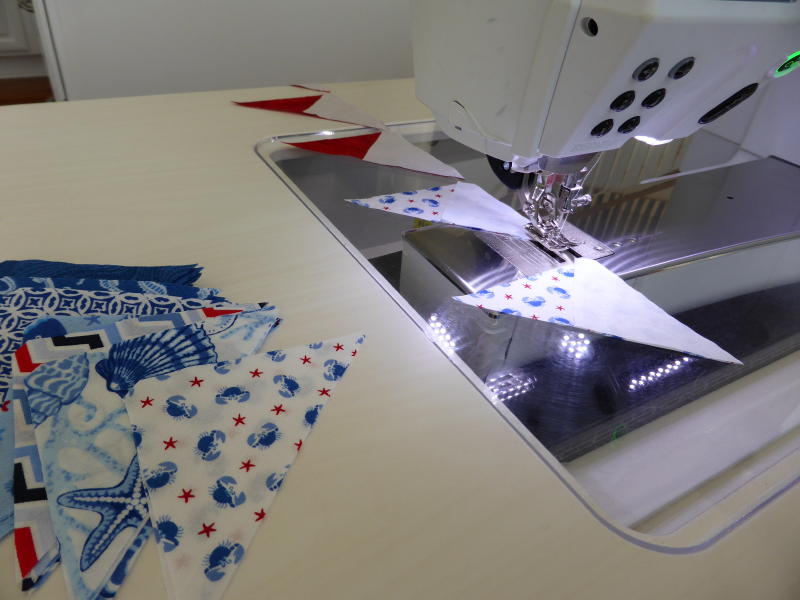 Incidentally, for all you BERNINA owners, I just got the brand new presser foot #97D. OMGosh!!! You need to race down to your local BERNINA dealer and get yourself this new piecing foot. It is incredible and makes a huge difference when sewing that elusive, scant 1/4″ seam! Worth every penny, I tell ya!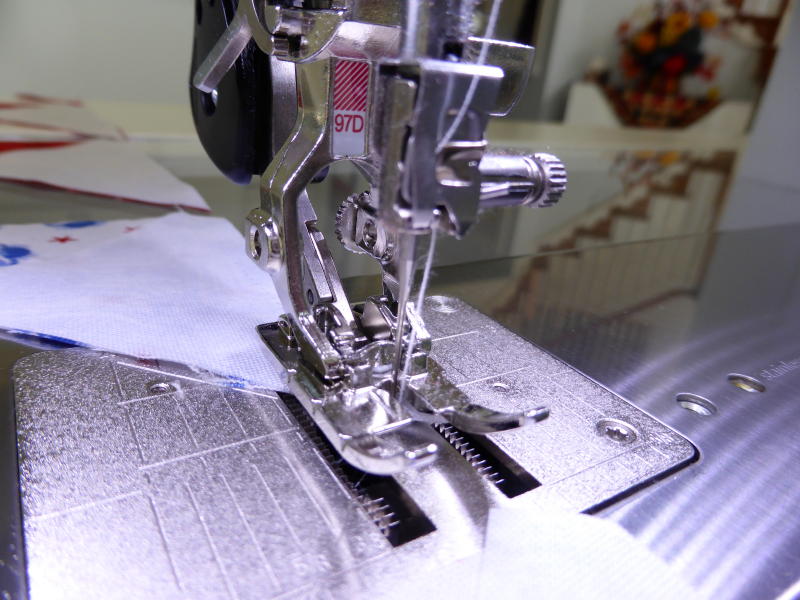 I love using my EZ Jelly Roll Ruler to trim the dog ears and make sure my flying geese units are absolutely trimmed to perfection!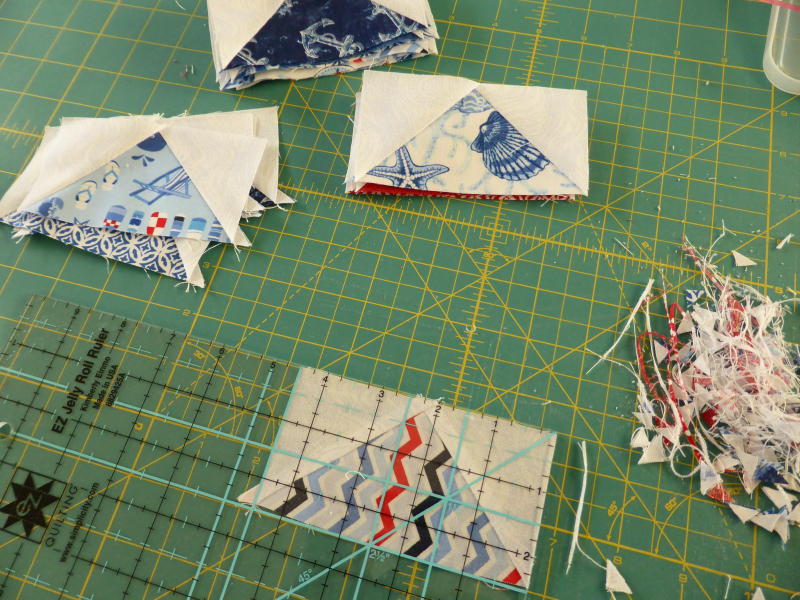 The best part about making flying geese units with the EZ Flying Geese Ruler is you end up with perfectly sized flying geese and a perfect 1/4″ seam allowance left so you never cut off the points ever again!
 Once it was sewn together, it was time to send it to Leah for her to add the machine quilted "frosting" to this cute little top!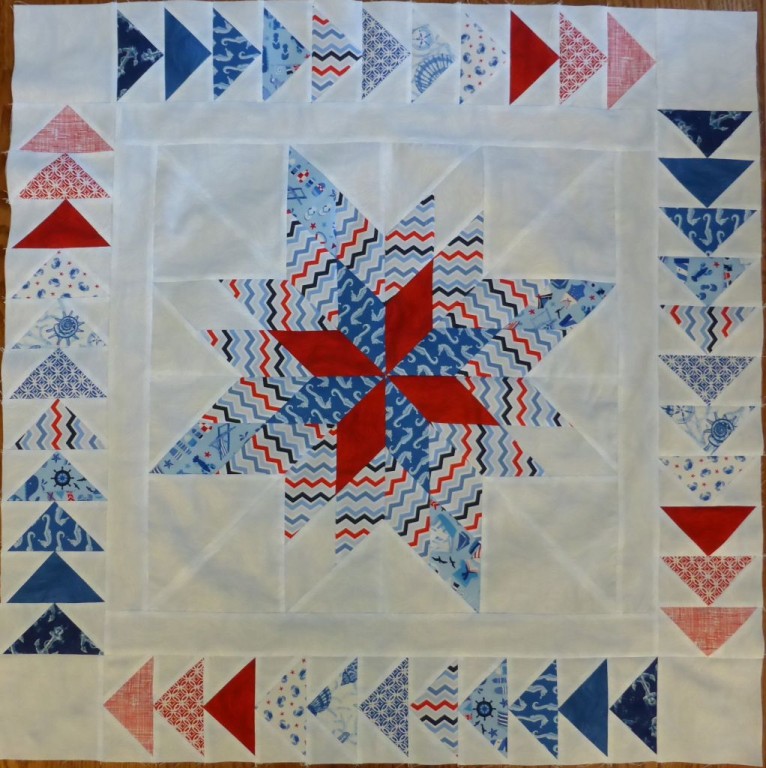 Would you like me to let you in on a little secret? Even seasoned professionals don't always get it right the first time! Even though I initially thought I was happy with the color placement of the star fabrics, when it was all sewn together I wasn't exactly as thrilled as I wanted to be and wished I had chosen another layout option. But by then, I was on a deadline and needed to get this top shipped to Leah. She got right to work on it and began trying some new quilting designs.
Well, as she will share with you in her blog posting, she didn't exactly hit a home run right off the bat with this quilt top either! In fact, not long after she began working on the top she sent me a photo of it because it wasn't turning out exactly as she had hoped! And then I received THIS: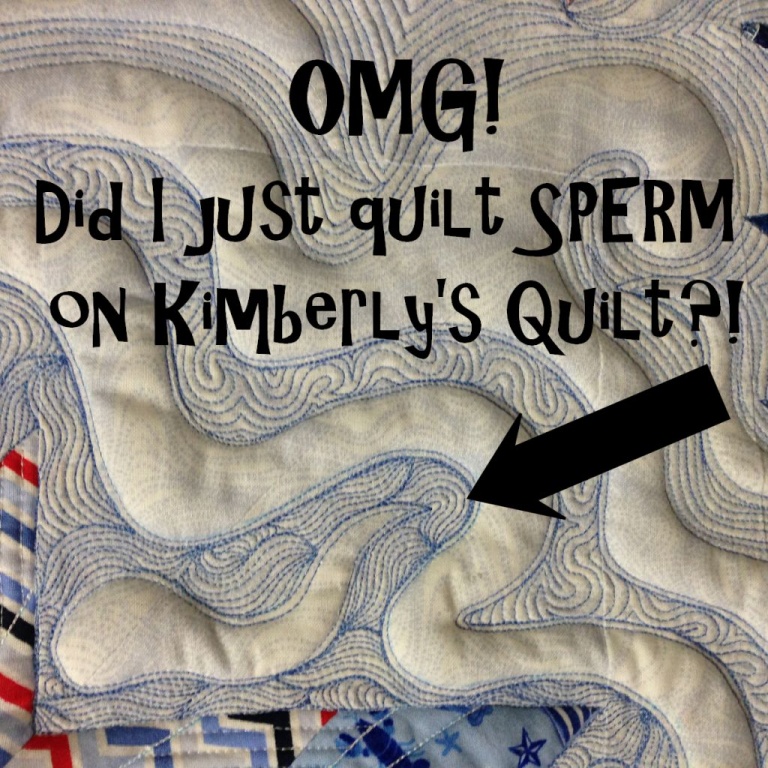 Its a good thing to always keep your sense of humor! And when I saw what she had done, I almost choked from laughing so hard! We discussed it and then jointly decided that she should just keep going with her quilting. That it would all be fine in the end.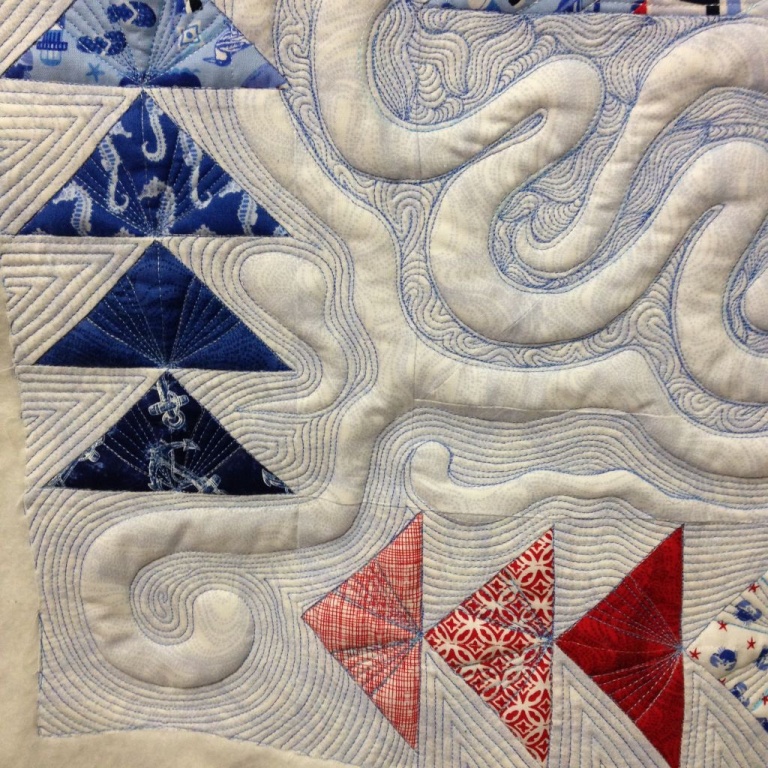 And you know what? It turned out beautifully! Its funky, modern, dynamic, and totally interesting! So never fear! When you hit a major snag in your quilting just keep going and have the guts to see it through to completion!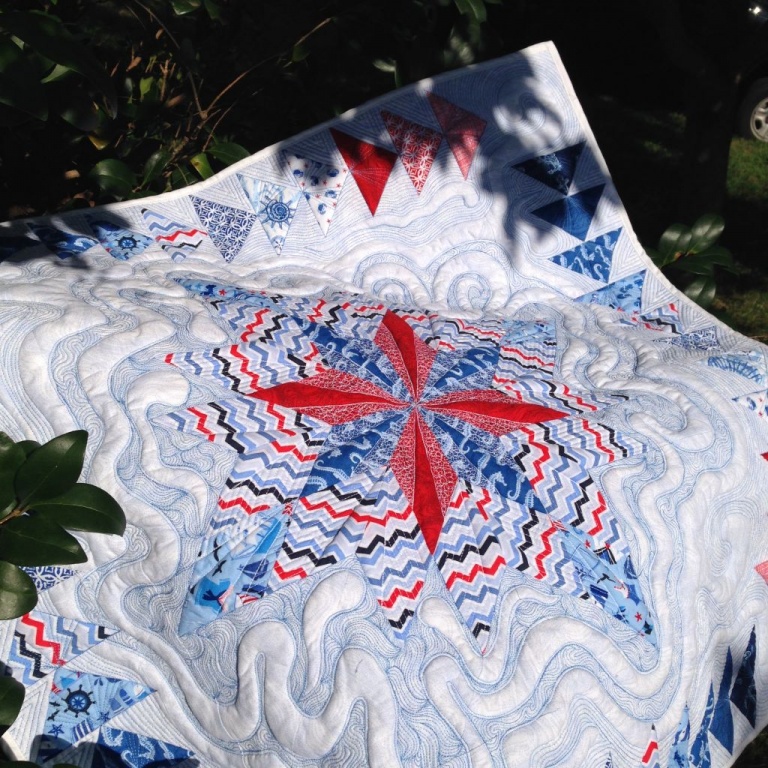 Above all, though…..Keep your sense of perspective and humor like Leah and me!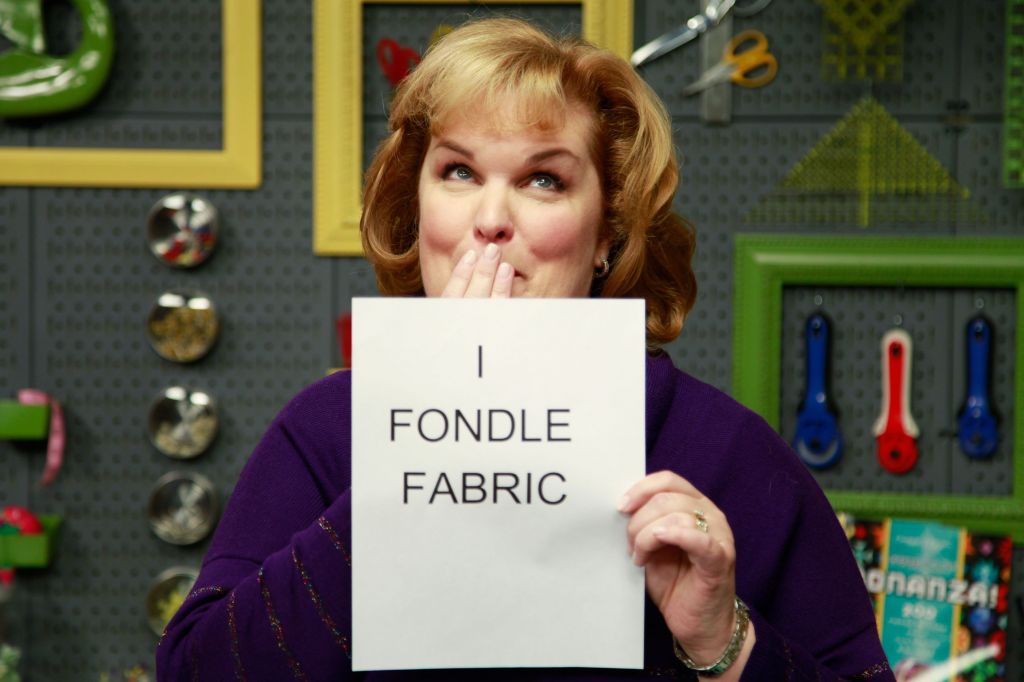 We both like to work hard and play hard!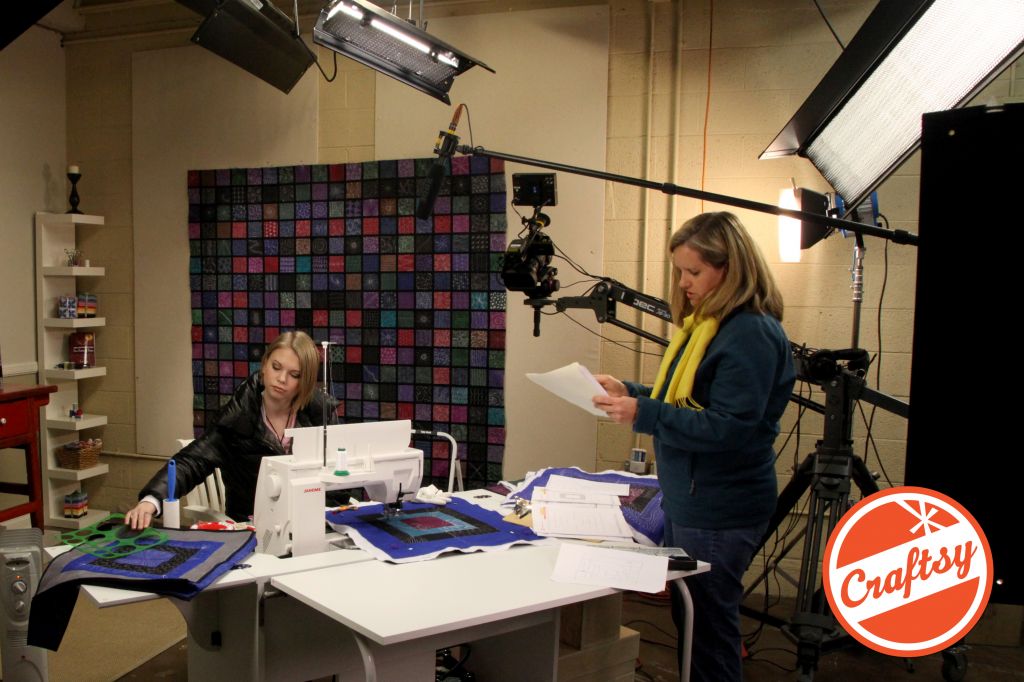 And if you'd like to see Leah talk about something other than quilting, why not check out this cute video of her talking about making her Halloween costume this year? She's going to be Princess Zelda! Click HERE.
Leah has created some amazing video tutorials. Did you know she has taped and posted more than 700 quilting videos? She is the author of several books (look for her books on Amazon.com) and she has three classes on Craftsy! In honor of this blog hop, here are some links with GREAT discounts if you sign up! I hope you'll check them out and sign up for one or more!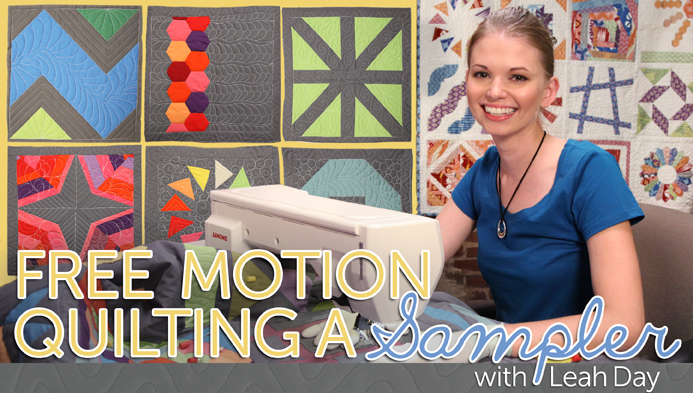 Free Motion Quilting A Sampler click HERE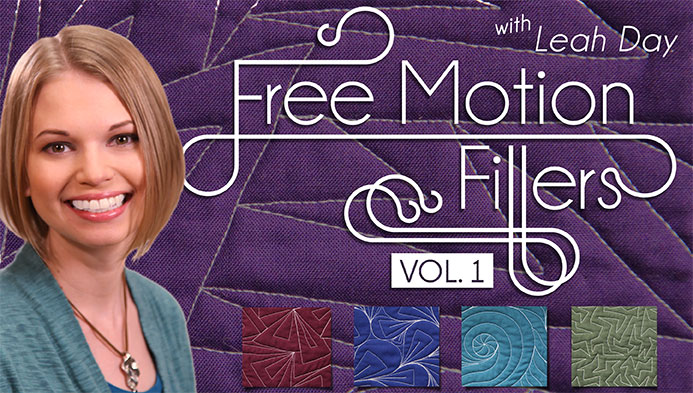 Free Motion Fillers Vol 1 click HERE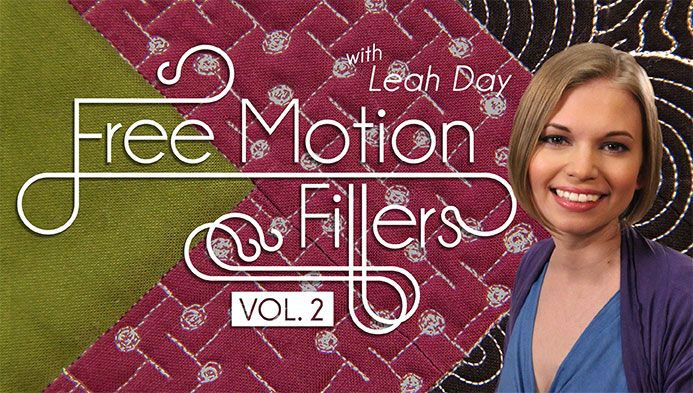 Free Motion Fillers Vol. 2 click HERE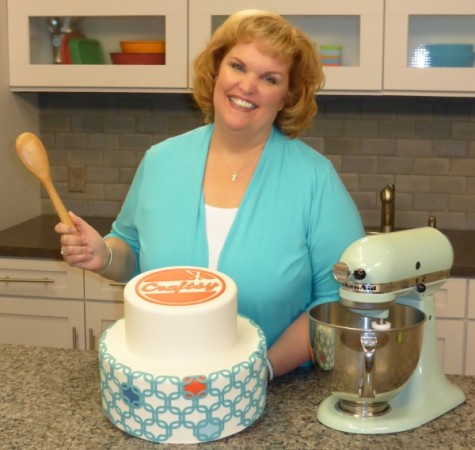 And if you haven't already signed up for my Craftsy classes, I'm offering 50% discounts on ALL of them right now — in honor of this FUN MINI BLOG HOP!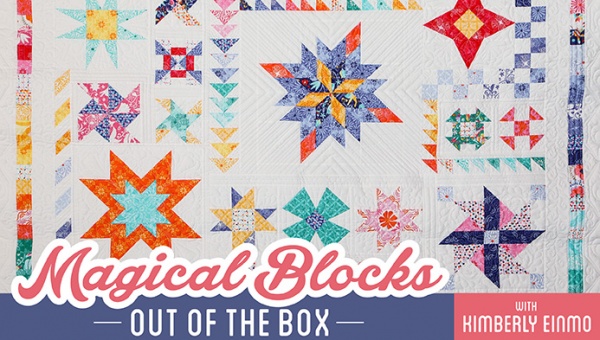 50% off Magical Blocks: Out of the Box! Click HERE.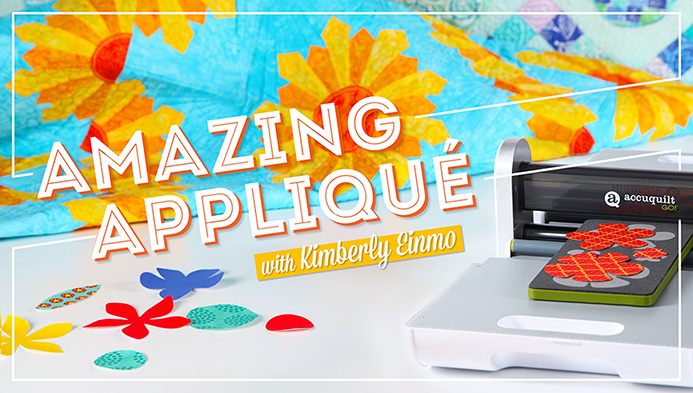 50% off my newest class, Amazing Applique! Click HERE.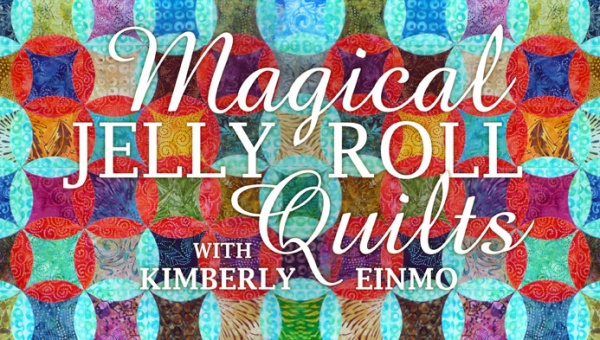 50% off Magical Jelly Roll Quilts! Click HERE.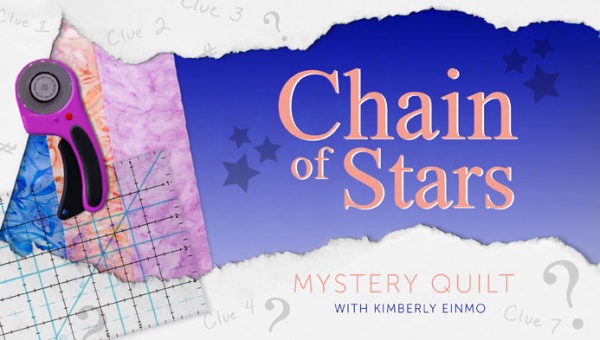 50% off Chain of Stars Mystery Quilt! Click HERE.
And I invite you to check out all five of my books on my website, too. Click HERE.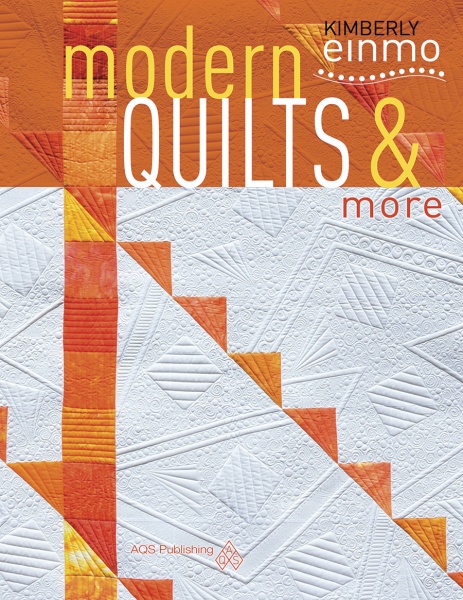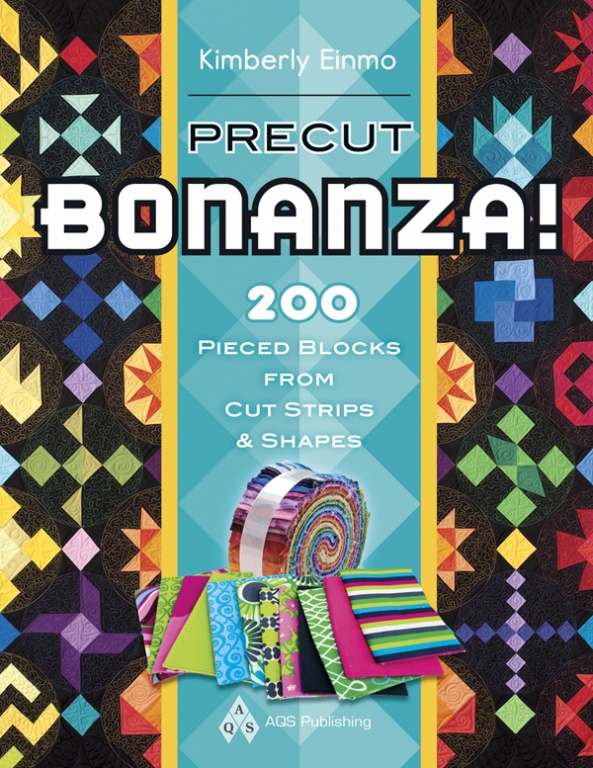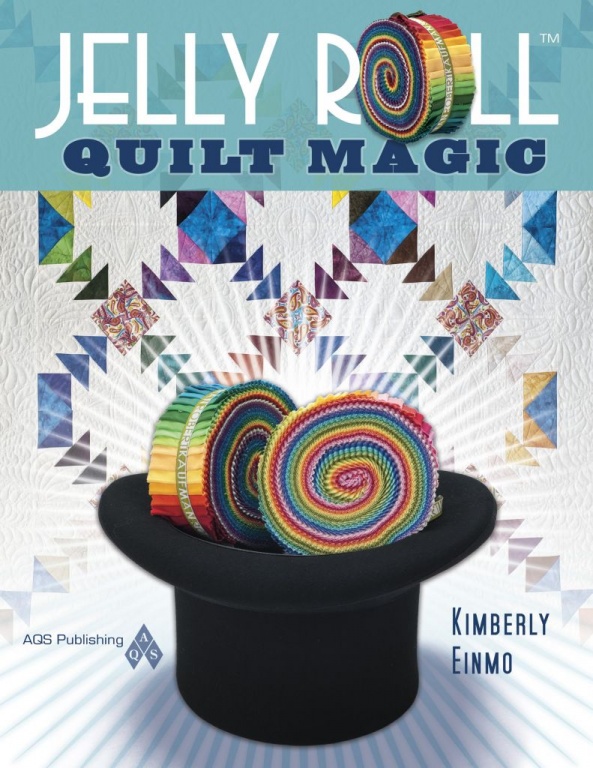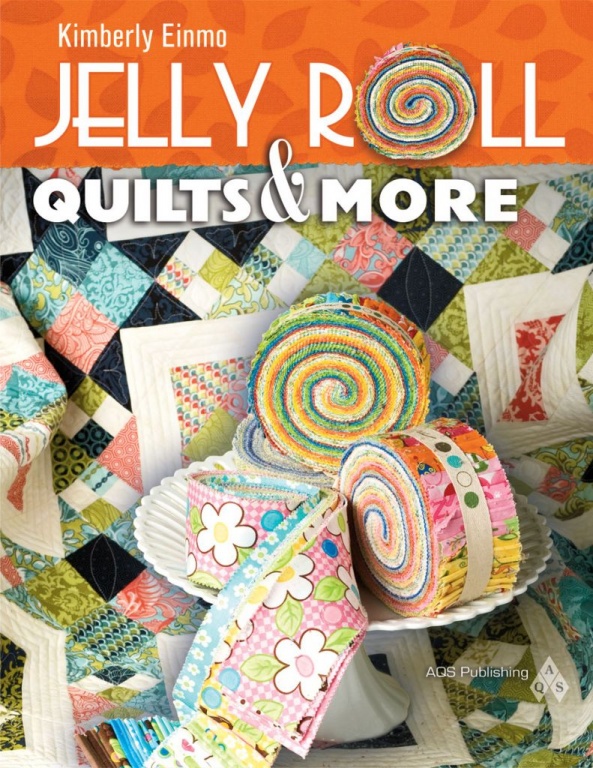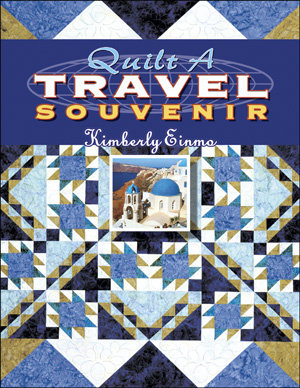 A GIVEAWAY!
Its time for a giveaway! Would you like to win a FREE CRAFTSY class? Well, there's 2 ways in which to win. Just leave a comment here on my blog and then hop on over to Leah's blog and check it out! Be sure to leave a comment on both of our blogs for a chance to win a FREE CRAFTSY CLASS! We'll choose winners on Tuesday, November 4th.
Thank you so much for stopping by. If this was your first time to visit my blog, I want to sincerely thank you and invite you to come back again! And I hope you'll "friend" me on Facebook and follow me on Twitter. I can be found on Facebook as Kimberly Wallace Einmo. If you're a regular follower of my blog, I want to thank you for coming back again and again! I hope you had fun, because I sure had a great time putting all this together with Leah. Can you all just imagine what the two of us will be like when we get together in person? Oh geez…..look out world!
Thanks, Leah!!!
Cheers, everyone!
UPDATE!!!
When it rains it pours….and for me, the good stuff just keeps coming this week. (Yeah!) I want to share this cool link with you all to the blog for ROAD 2 California! I think you'll enjoy learning a few more fun facts about me in this interview! I invite you to check it out HERE.
LATEST UPDATE, and CONTEST IS CLOSED………
Congratulations to Pat Smith, who is the winner of the drawing for a FREE Craftsy Class! And THANKS to ALL of you who took time to read our blogs and left comments. I enjoyed reading each and every one of them! I hope you will drop back often to see what I've been up to!