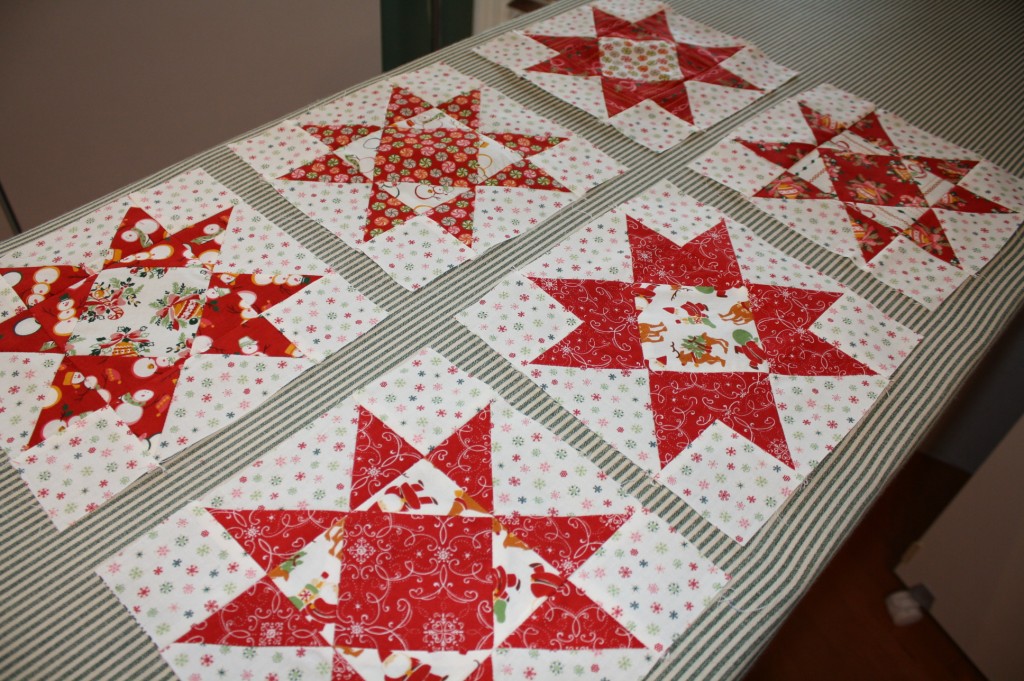 I've been hard at work (um, play) collaborating with Birgit on a dynamite new design for Christmas that I can hardly wait to share it with you all. The star blocks shown above are just an itty-bitty sneak peak of the quilt center. Today, I was busy stitching the oh-so-fun-to-sew borders (shown below)…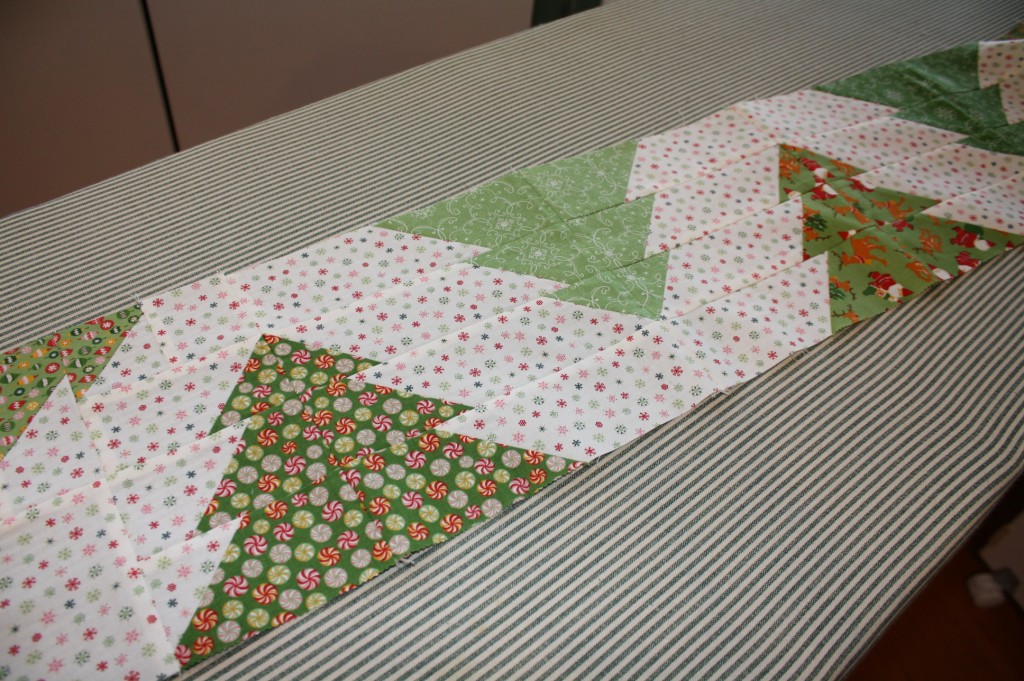 …when my friendly neighborhood Fed Ex guy knocked at my door and delivered this:
My editor at AQS sent the final layout of my new book, Jelly Roll Quilts & More, and it's now in my hands for the final editing process. I love, love, LOVE this new book! The good folks at AQS have done an outstanding job of capturing my vision for a quilting book full of awesome new patterns, quilter-friendly recipes, helpful hints, and plus a few funny bits and more.
Quite simply, this book is totally fresh,
fabulous and fun to read!
So my sewing machine will have to wait for a day or so. I've got pencil in hand and will be going over the text and pages with a sharp eye. And I'll be calling the Fed Ex guy to pick up the edited final copy in a day or so. Before you know it, this new book will be printed and ready to ship. I can hardly wait to get my hands on the actual book. How 'bout you?
And as a personal favor, would y'all take a minute to help me wish my dear Dad a happy 84th birthday? We celebrated with my folks this weekend here at home with his favorite dinner (Miss Lee's world-famous chicken and dumplings) and my chocolate cake for dessert.  Yum.
He's a pretty handsome guy, don't you think? Happy Birthday, Pop!