I've been waiting to add this post because I wanted to be sure the link to all the photos was ready to go, and now it is!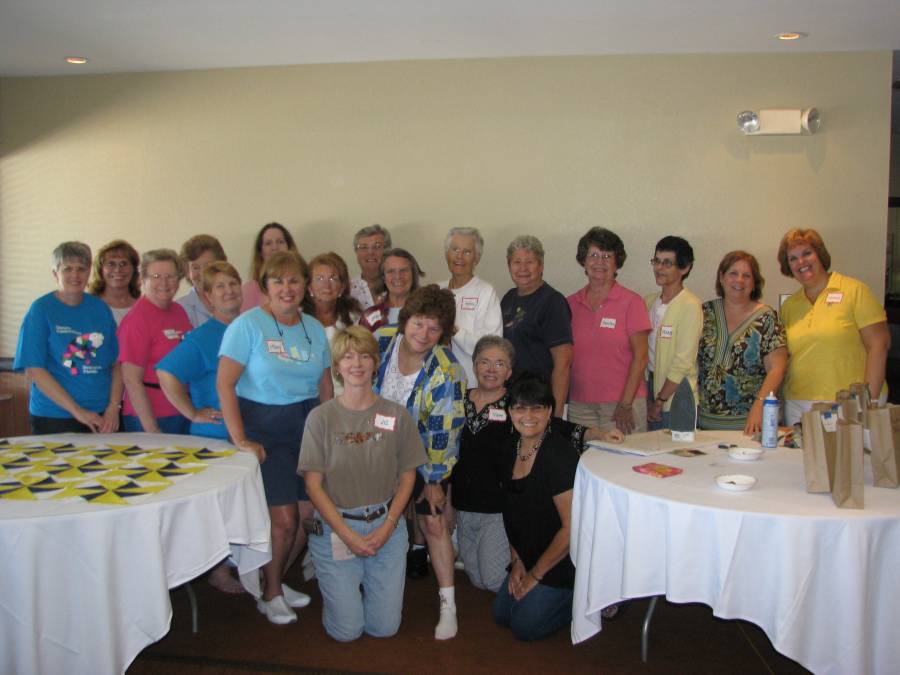 Two weekends ago, I had the extreme priviledge and honor to be the guest instructor for the Manatee Patchworkers' Quilt Guild Summer Retreat! It was such a fabulous weekend — everyone was so welcoming — and we all had such a great time. I taught one of my most favorite workshops — Perfect Pinless Pinwheels — and everyone learned to piece pinwheels with perfect points without using any pins (woo hoo!)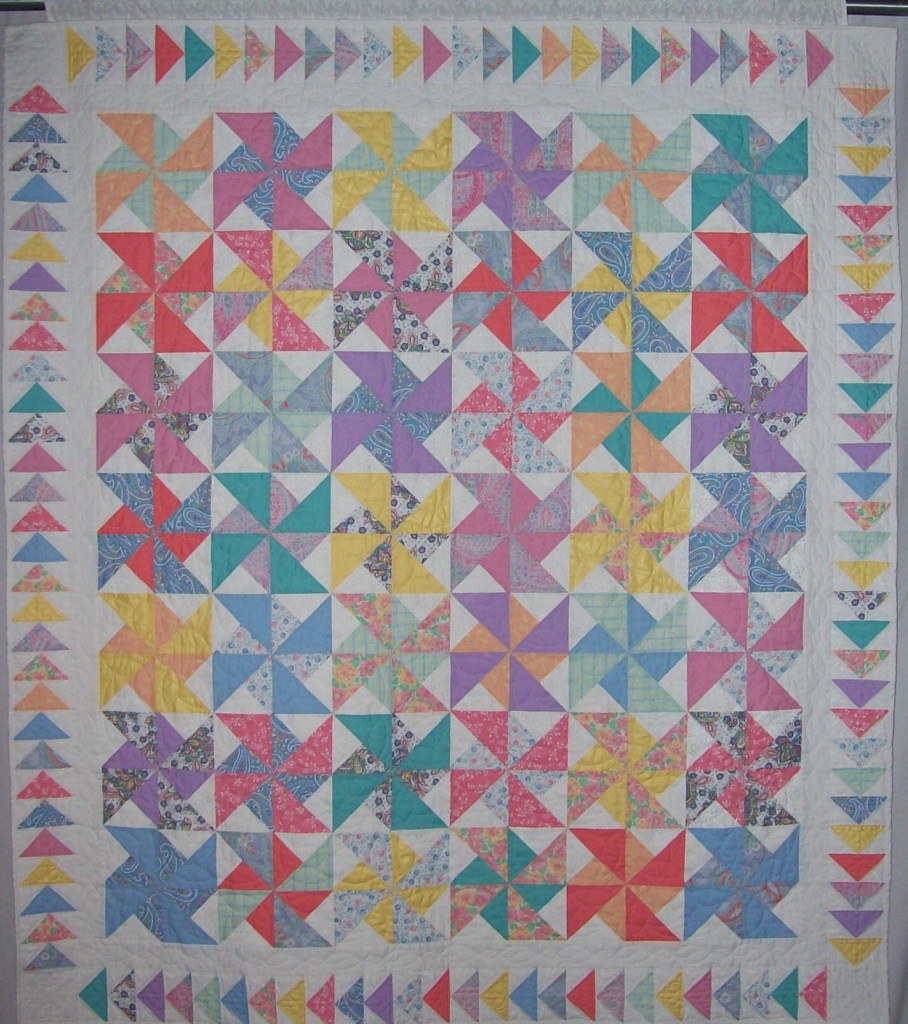 There were games, lots of prizes, terrific food and tasty treats to nibble, a fabulous retreat location (right next to the bay) and best of all, a super-fun group of women who were willing to step out of their comfort zone to try some new techniques. But for me personally, the best part was being embraced by these dynamic ladies and given honorary membership to their guild! No doubt about it, it was an amazing weekend and we all had such a great time.
Thank you, THANK YOU ladies — for welcoming me with such open arms and hearts! I can't wait to come back and share some new things with you in the future!
Click here to view photos from that fantastic weekend.