If you've been reading my blog for any length of time, you've no doubt been "introduced" to my talented and very dear friend, Birgit Schuller, from Germany. She is such a treasure — and such a gifted quilter! Her quilts have won more major awards worldwide than I can begin to count and she is taking the quilting world by storm with her innovative piecing, thread artistry, and machine quilting!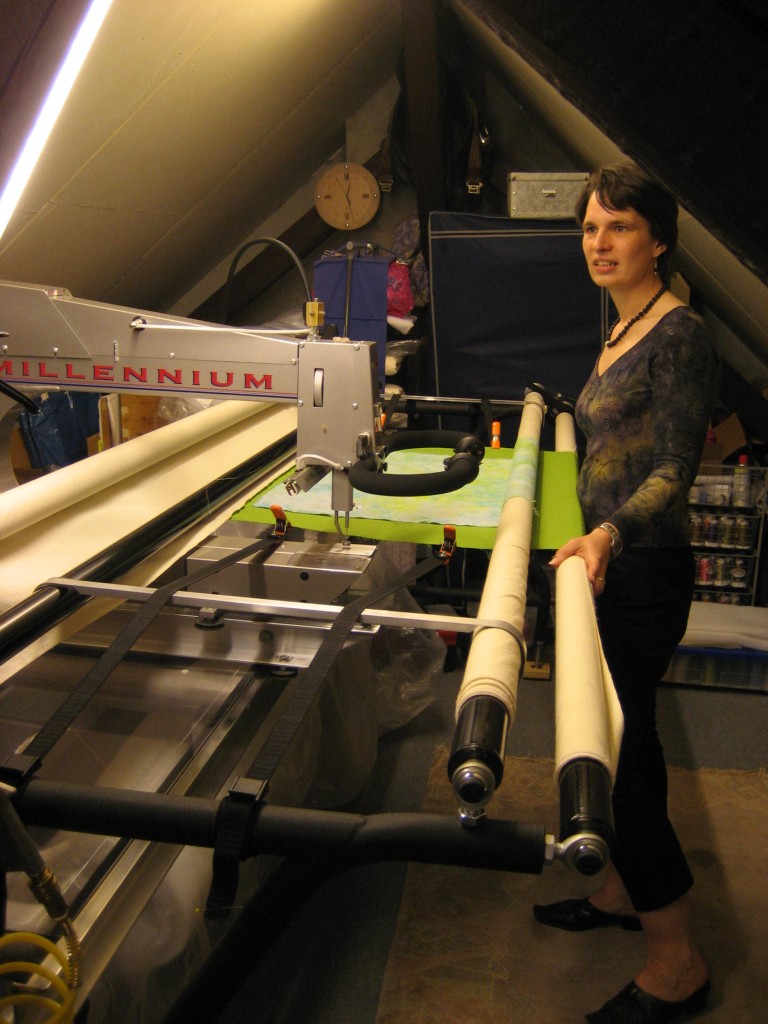 I'm completely excited to let you know she is coming to the United States this summer and will be spending time with us here in Florida in July. And to make it even more exciting, you all will have the unique opportunity to take a class from her! That's right: sign-ups for her original Easy Stars class have just opened up at Scrap and Sew, in Lutz, FL, and there are a very limited number of spaces. (This pattern is also called Christmas Stars — for a unique Christmas-in-July-themed quilt!)  Birgit is not only a master quilt artist, she is a talented instructor who will share her fabulous tips and tricks for piecing these amazing blocks in a jiffy. I'll be there taking the class as a student (such fun for me to be on the other side of the sewing machine) and there will even be a special surprise for everyone. During the lunch break, Birgit will present a trunk show of many of her amazing, award-winning quilts to show you up close and personally!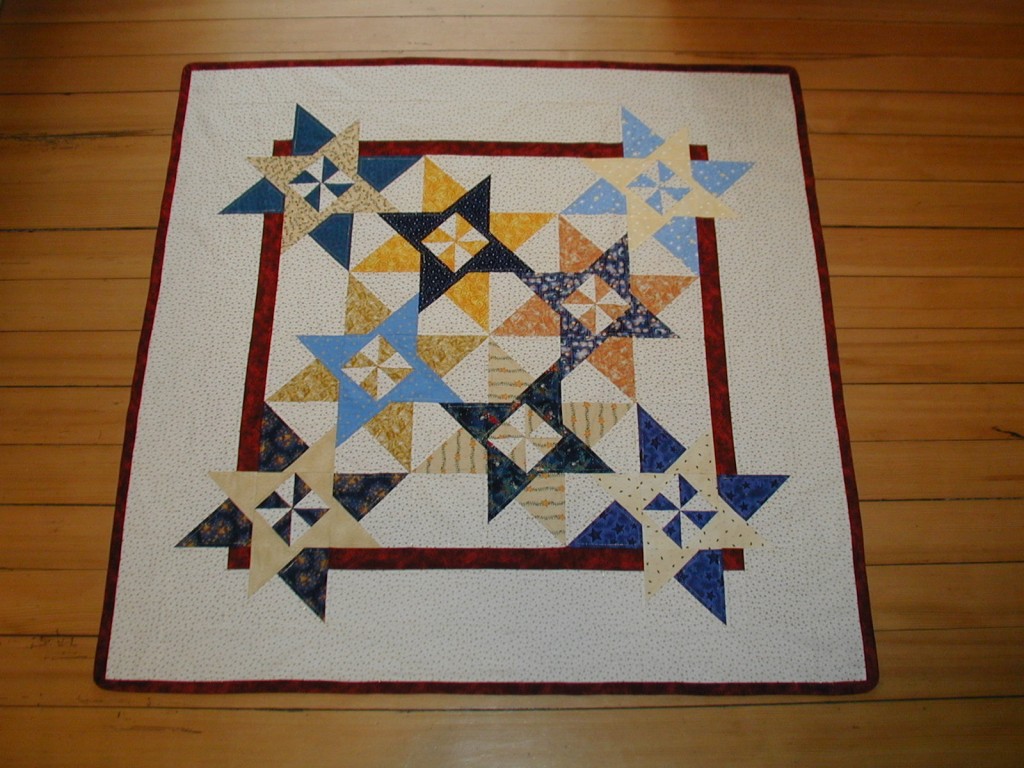 Easy Stars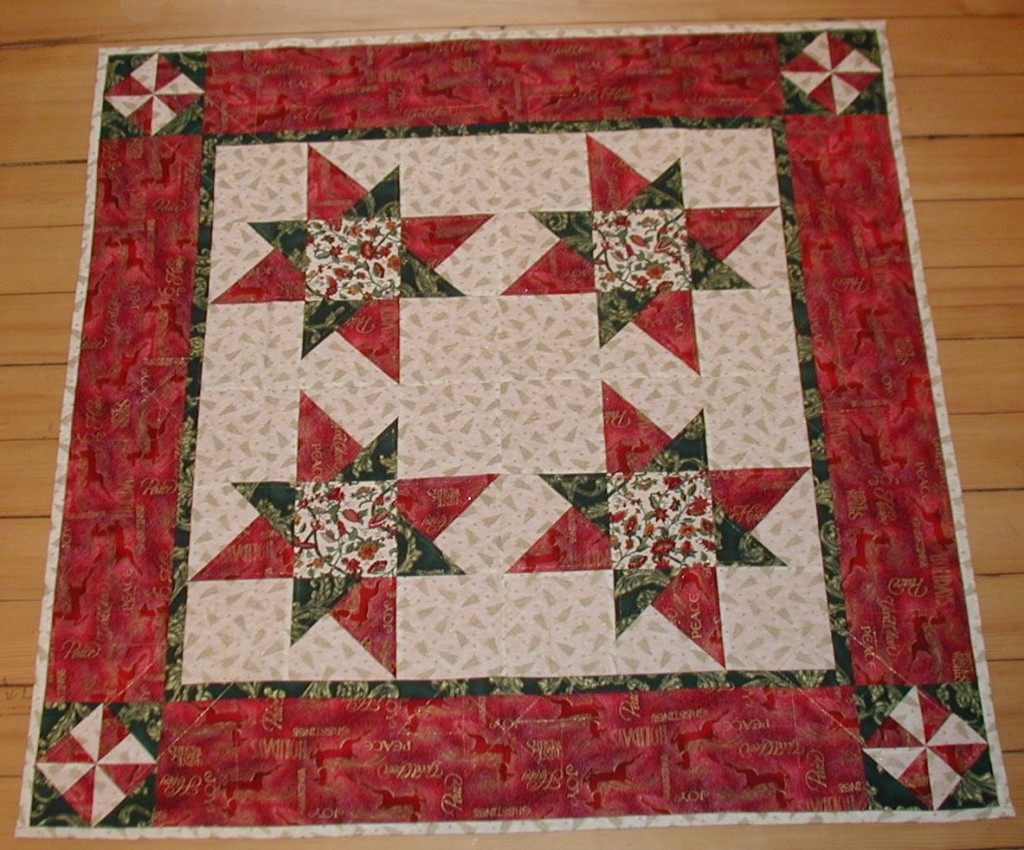 Christmas Stars
Batik Version – Easy Stars with Pinwheel Centers
The class will be held on Saturday, July 16 from 10 am – 4pm. So call Tess at Scrap and Sew at 813-963-5200 and sign up. Cost of the class is only $45! It will be a fun-filled, inspirational, productive, and amazing day. Trust me, you'll be so glad you came. And you'll be thrilled to meet Birgit in person. See you there!