I received two pleasant, unexpected surprises today.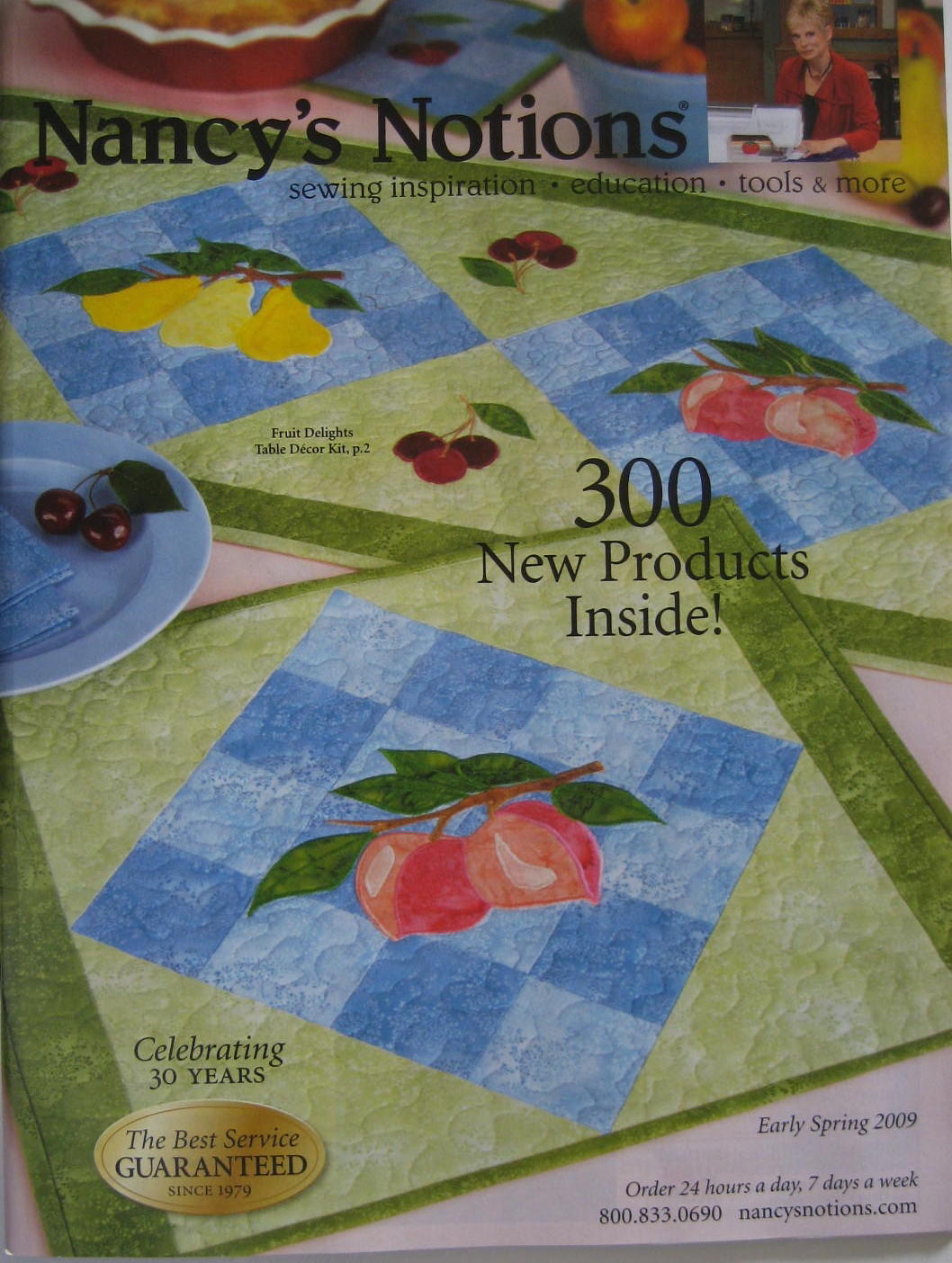 The newest Nancy's Notions Catalog just arrived in my mailbox. Have you received your copy yet? As I was thumbing through the pages, my heart skipped a beat when I glanced down at page 25. Take a look: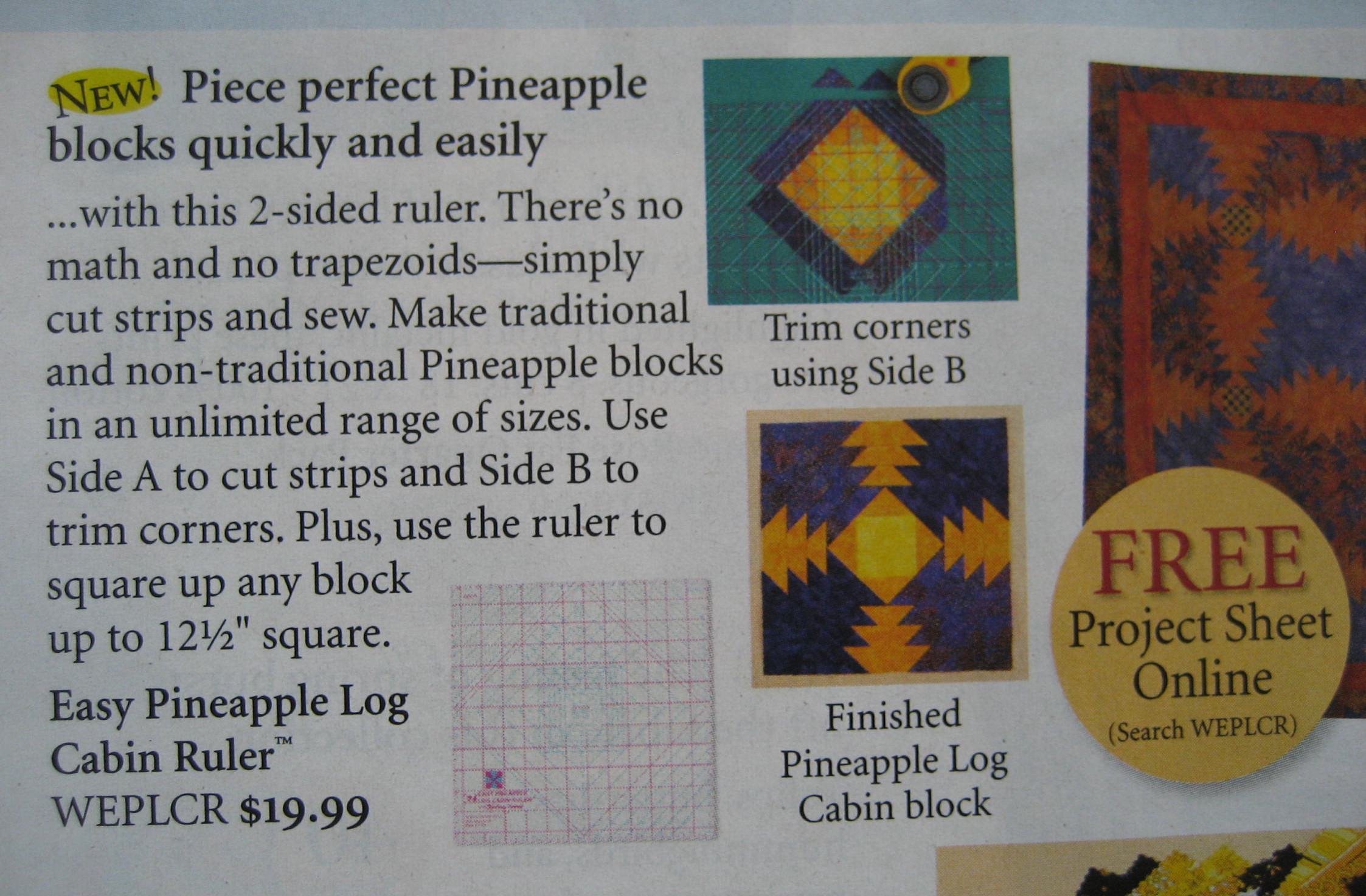 Woo hoo! Nancy's Notions is carrying and featuring my EZ Pineapple Log Cabin Ruler! In case you aren't familiar with my EZ Pineapple Log Cabin Ruler, click here for more information about how you can assemble pineapple blocks like log cabin blocks using no math, and cutting no trapezoids!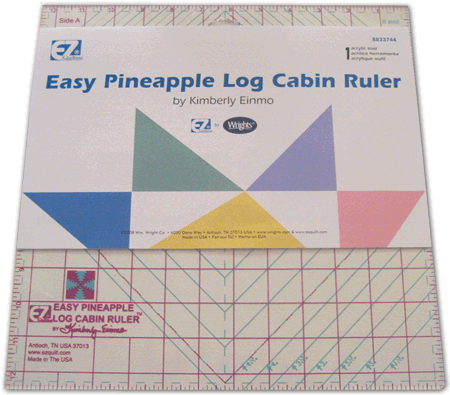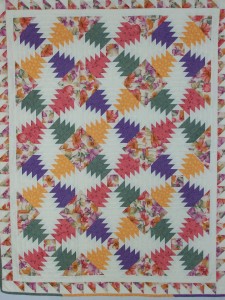 And I got my second happy surprise as I was reading the AQS publishing blog . Scroll down to the May 20th entry. While giving a Spring Quilt Market update and review, Andi Reynolds, Executive Book Editor for AQS gave a great "shout out" for my newest tool, the EZ Jelly Roll Ruler! (More on this exciting new ruler to come in the next few days, I promise!) Here's what she said:
"Simplicity also has a new Jelly Roll Ruler from Kimberly Einmo. Shhhh! She happens to be working on a new book using the ruler for next year…."
Just thought I'd share the exciting news with you all. It sure doesn't take much to make this gal smile. 
Aaahhhh. It's been a good day…. 🙂 Hope yours has been happy as well.