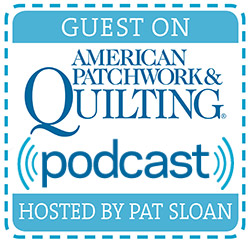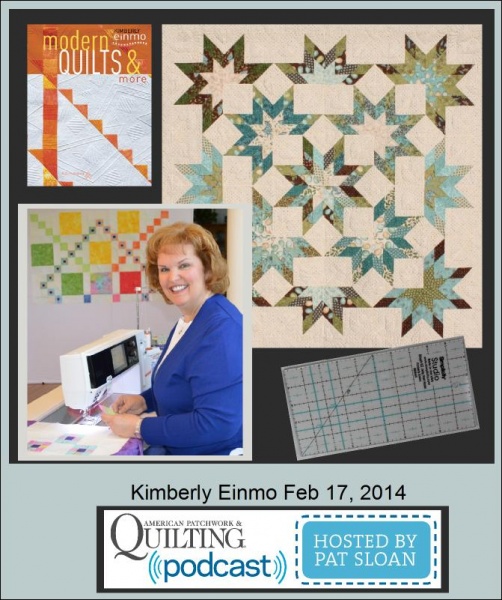 I'm so excited!!! Pat has asked me to be a guest again on her popular quilting talk radio program on MONDAY, FEBRUARY 17, at 4pm EST! We're going to be talking about rulers — everything you wanted to know about specialty rulers and why they make our quilting lives so much better! Even if you can't listen to the LIVE broadcast, I hope you'll tune in to listen at a convenient time for you; all you need to do is CLICK HERE. Thanks, Pat, for asking me to join you! I'm really looking forward to chatting with you!
So, how about a GIVEAWAY!
And to all you readers…..if YOU'VE got a question about rulers or would just like to share why you enjoy using specialty rulers (especially mine!) I'd love to hear it. Simply leave a comment below and I'll choose a winner on Tuesday, February 25th, to receive one of my EZ Jelly Roll Rulers! Even if you already own one, wouldn't you love to have another one to keep handy next to your sewing machine or in your totebag for taking to classes? Leave a comment, and you might be the lucky winner!