This past August, I traveled to visit family in Northeast Ohio and while there, I stopped in to visit a lovely shop, The Liberty Green Quilt Shop, located in Akron, Ohio. I've been Facebook friends with the owner, Joyce Hillick Ely, for a very long time and I've enjoyed seeing all she and her sweet daughter, Sarah, have accomplished over the past ten years. Simply put, they are the heart and soul of the shop! It was such a privilege to meet Joyce and see the beautiful store. Sadly, Sarah was not at the shop the day I visited but I have promised to return another time so I can meet this talented and determined young woman in person! 
It all began when Sarah, at the age of 21, wanted to do something special for her friend, Kristen Kirton, who was battling cancer. Joyce suggested to Sarah, who has Down Syndrome, that she might make a pillowcase for Kristen and the rest was history! Sarah, like all quilters, caught the bug for quilting when she began playing with some colorful 5″ charm squares. That was the starting point for Joyce and Sarah and soon Joyce opened the shop. With the efforts and Sarah and local quilters, they have since been able to donate more than 10,000 pillowcases to sick children in honor of Kristen who, sadly, passed away.
But from humble beginnings in order to help a friend, this now highly sought-after shop is a haven to quilters and sewists for miles around. People come for the fabrics, of course. But I think they come more to support and share fellowship with Sarah and Joyce than anything. These two ladies have blessed many others' lives a thousand times over!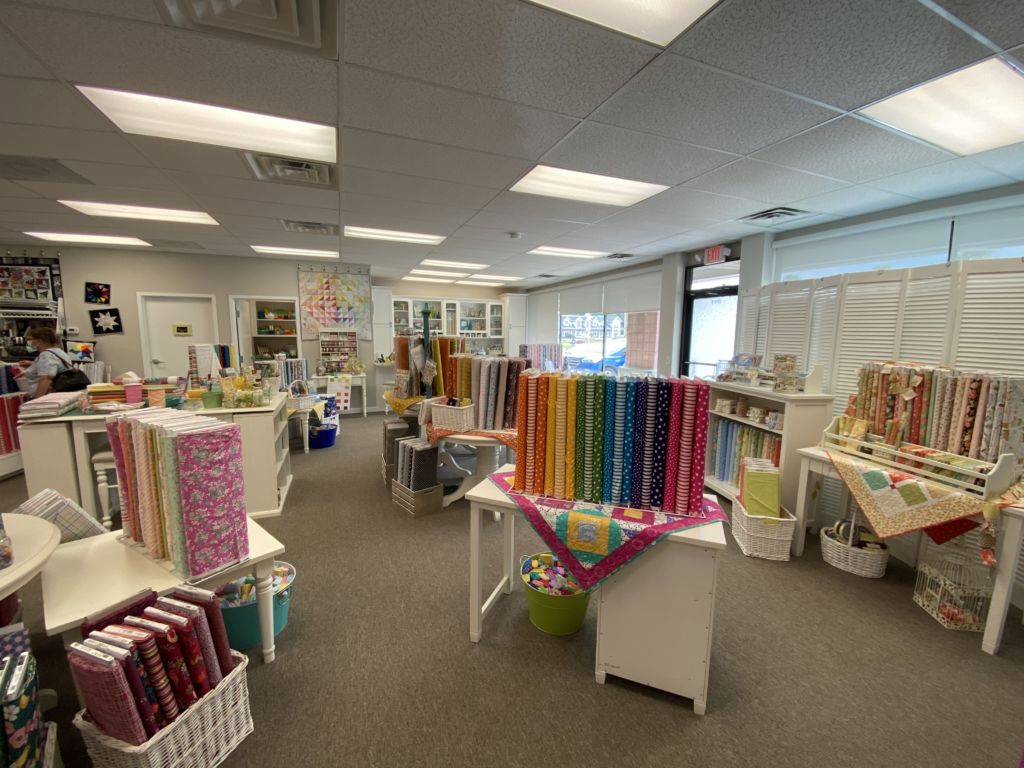 The shop is light, bright, and filled with wonderful fabrics and notions which will delight quilters everywhere!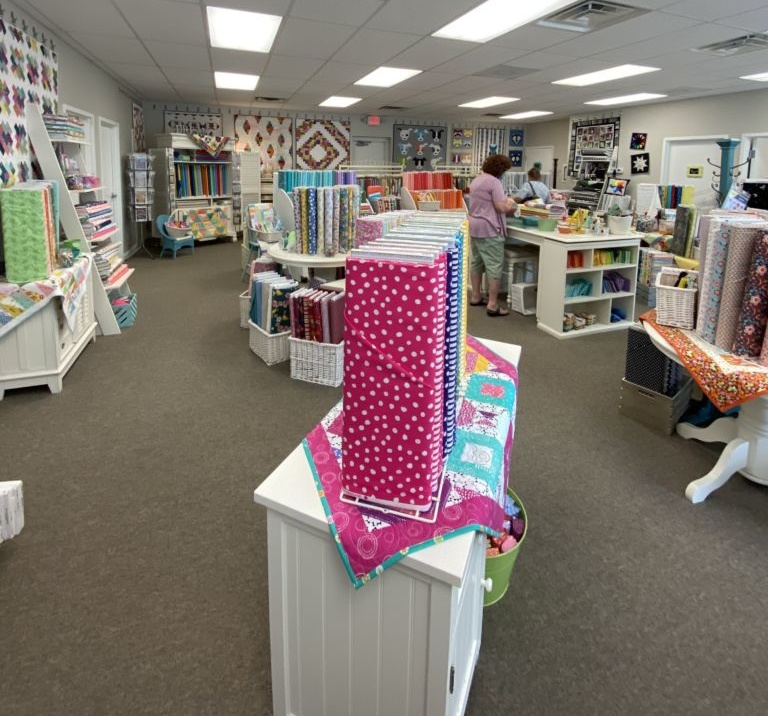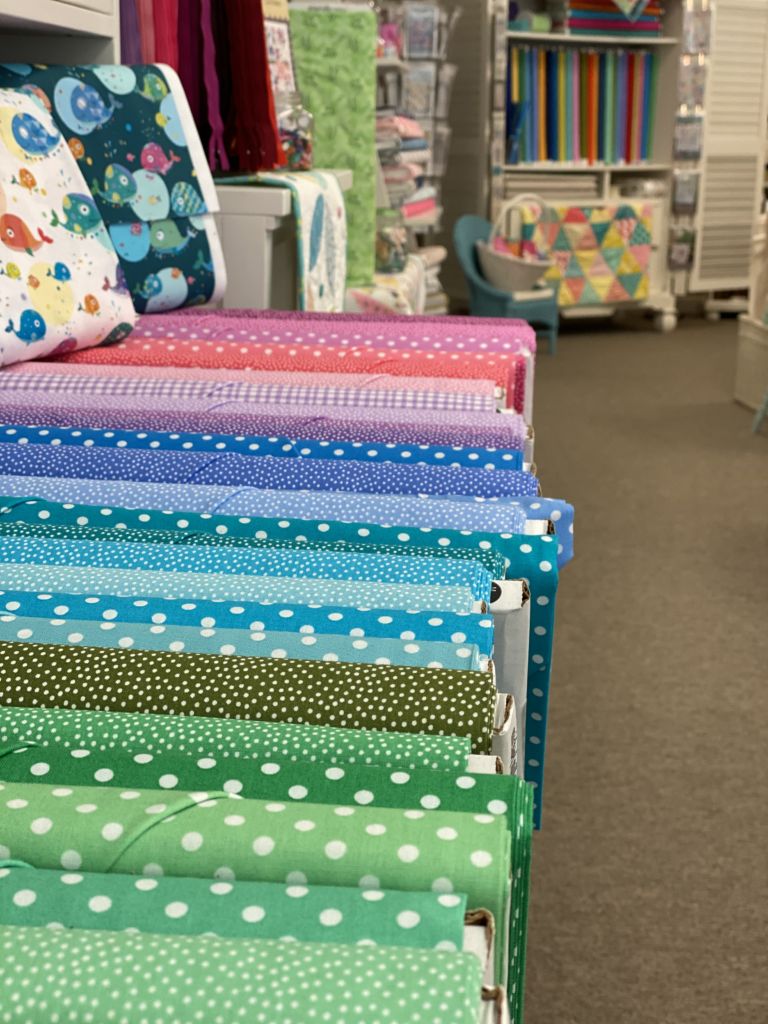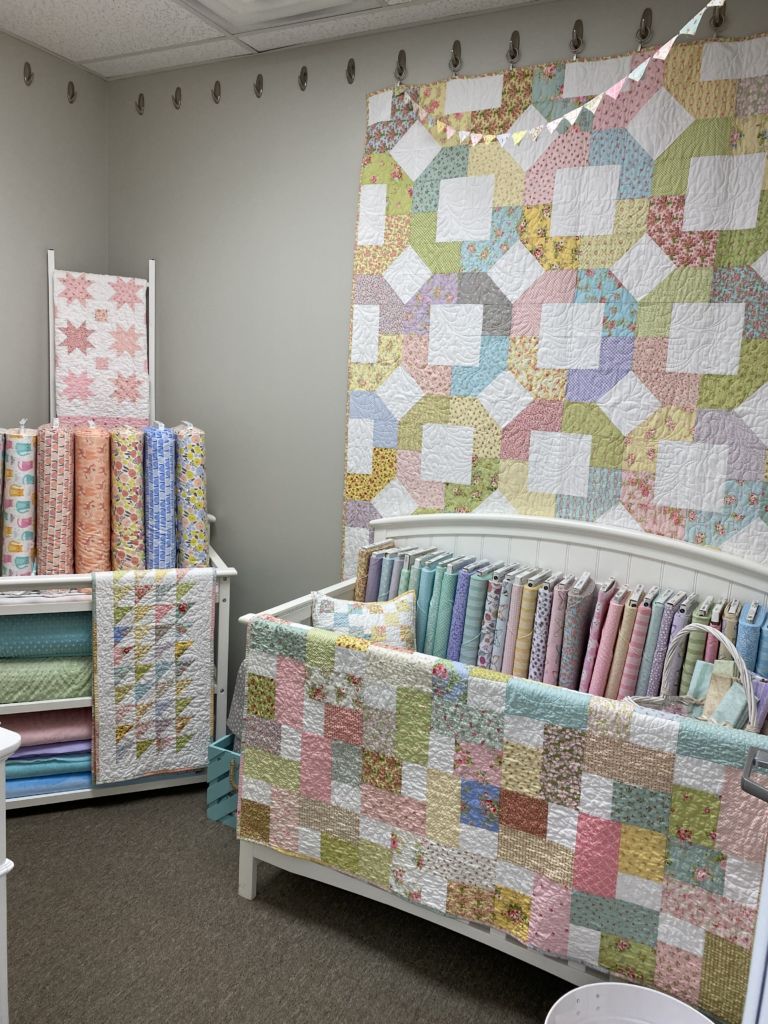 Inside the shop, there are several smaller rooms off the main room of fabric including Sarah's Sewcial Lounge, which is set up perfectly for sewing with a few friends!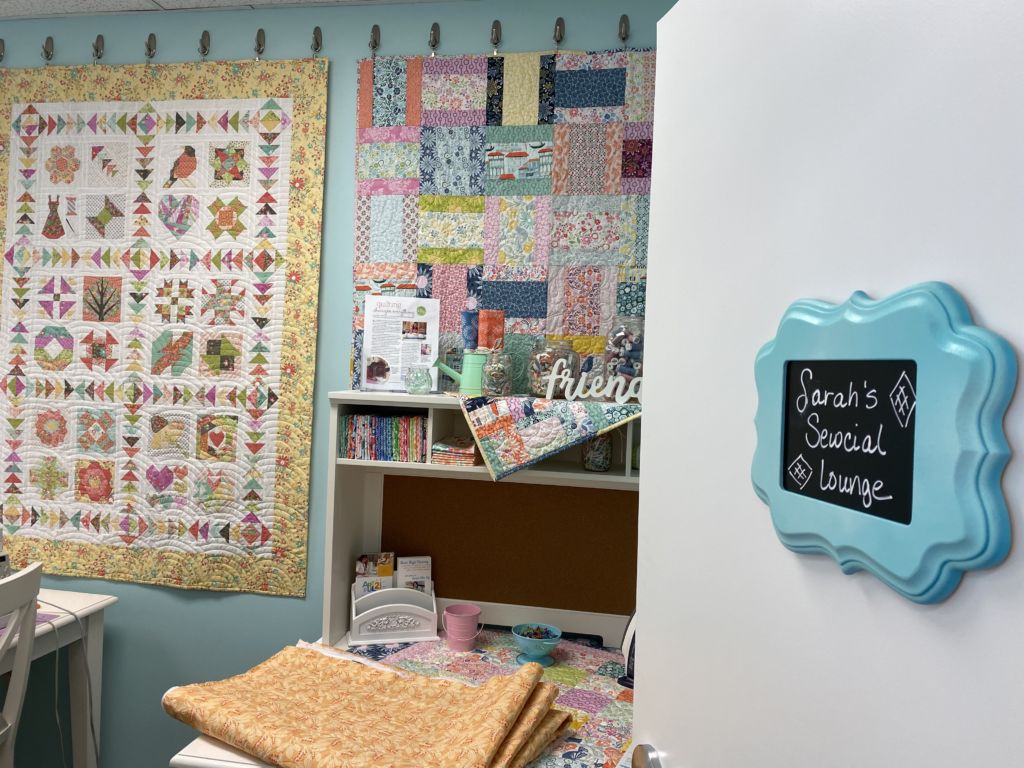 Just around the corner from Sarah's Sewcial Lounge, is a small room just for Sarah when she needs a bit of "down time" or a chance to rest. It's so cute and cozy and even has Sarah's favorite slippers ready whenever she needs them!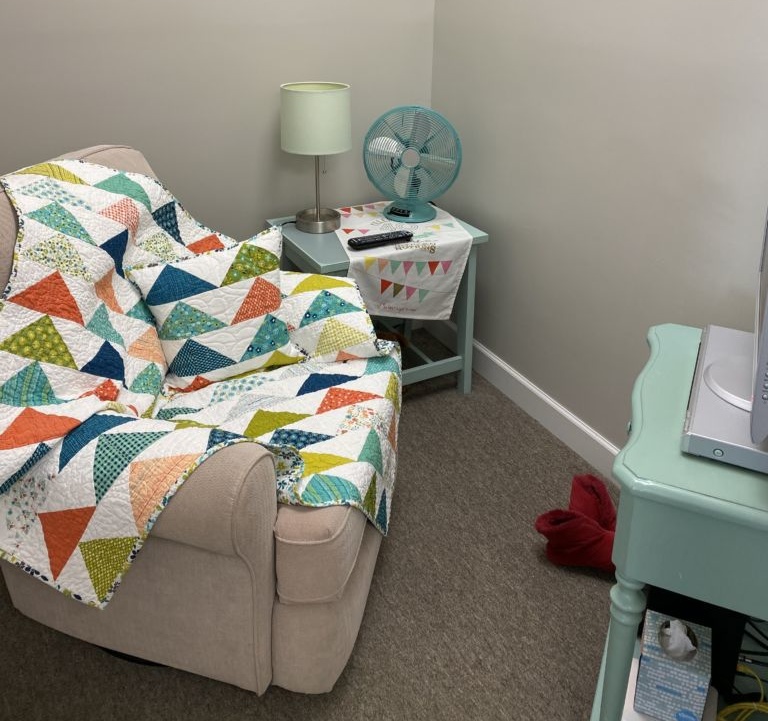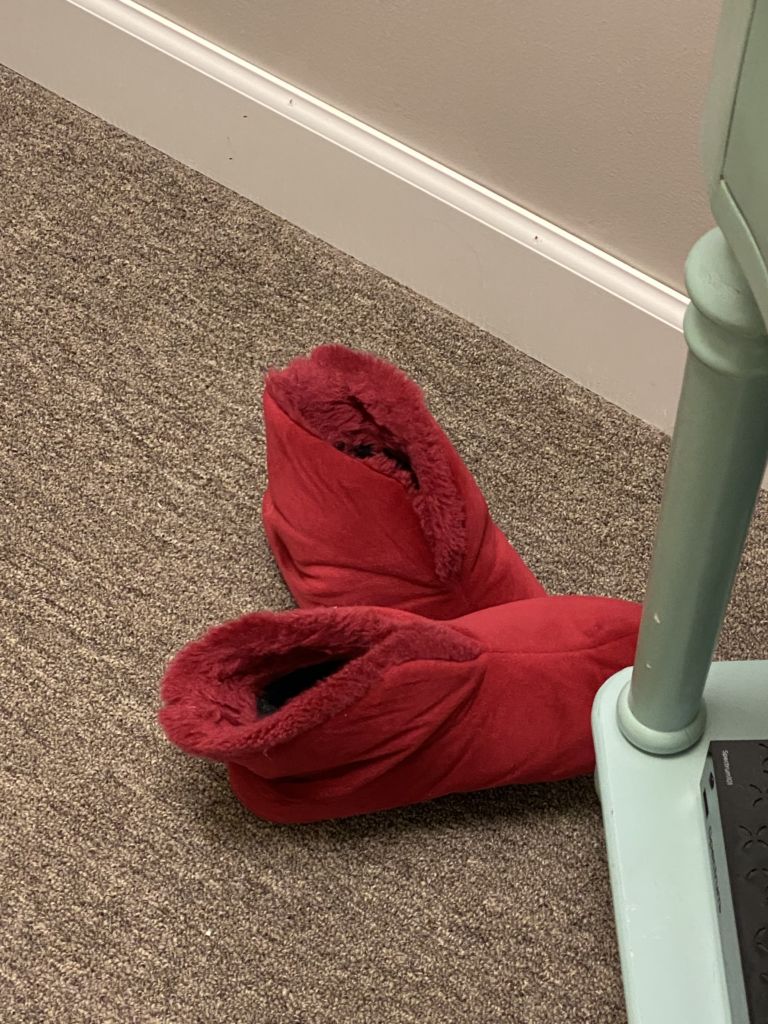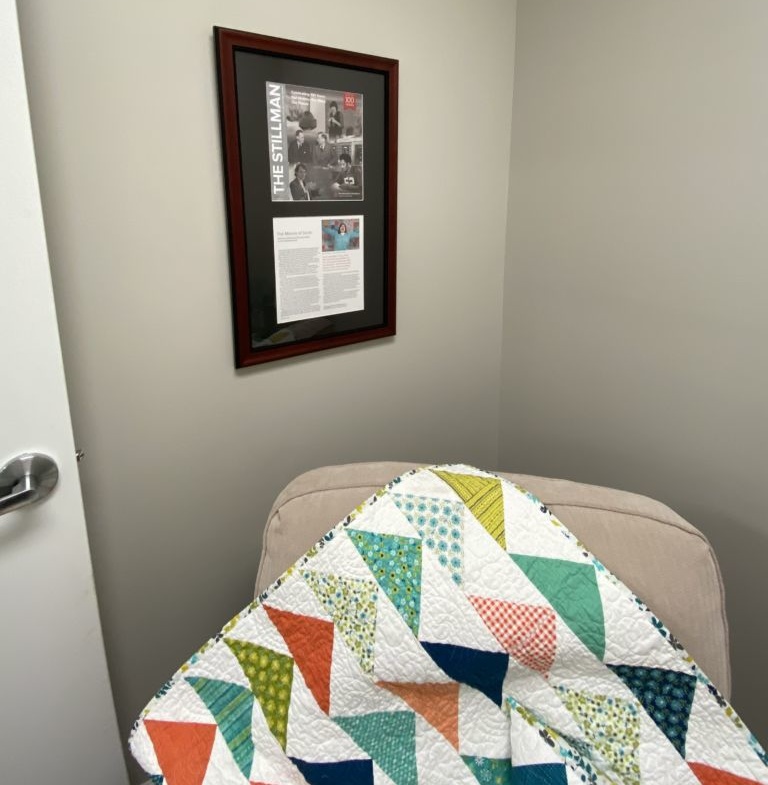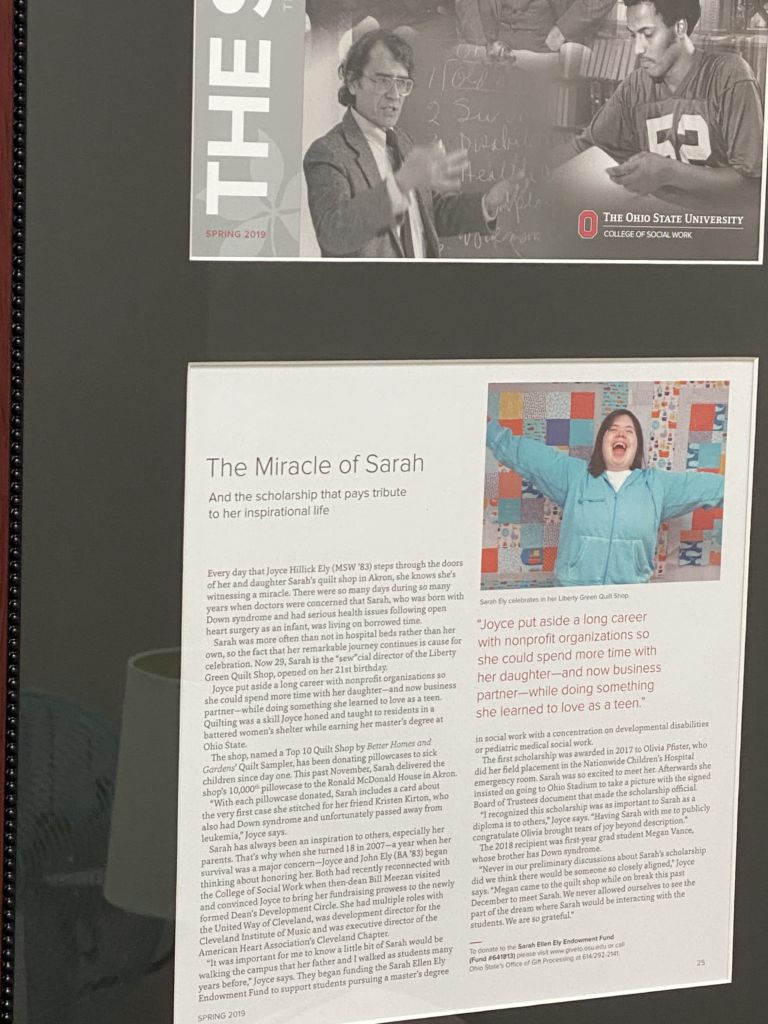 I fell in love with the whole shop — everything was so beautifully and thoughtfully displayed to ignite any quilter's creativity! But there was one additional nook inside the shop, the "quilters' kitchen" filled with colorful Fiestaware and quilty notions that I found so completely charming!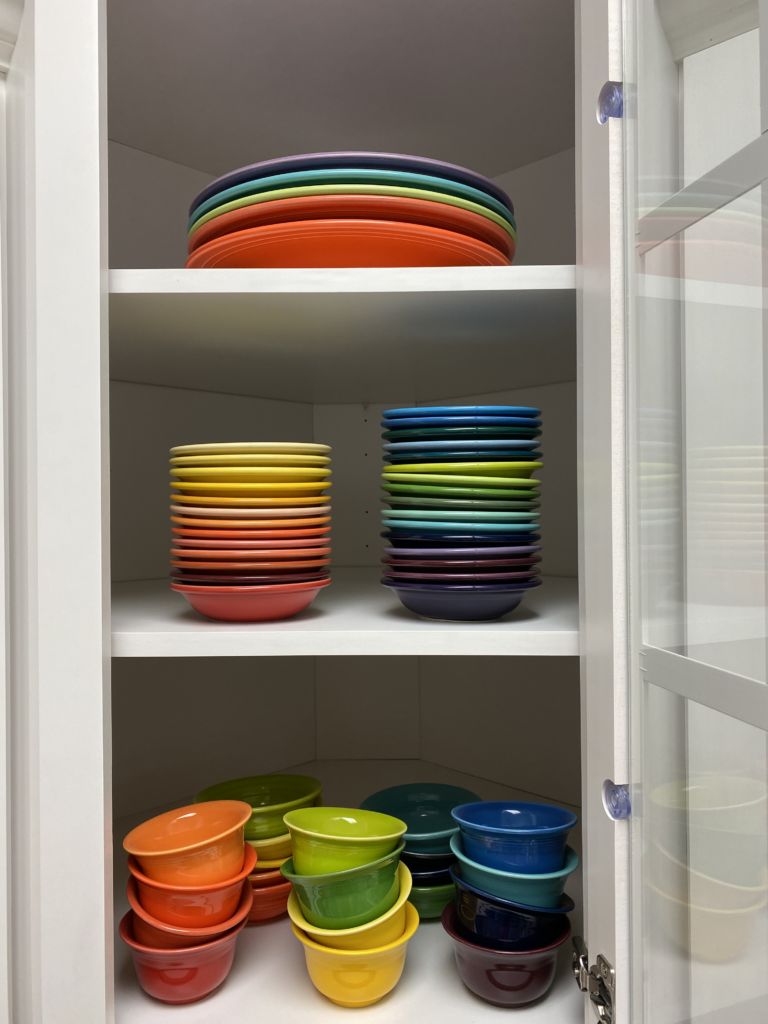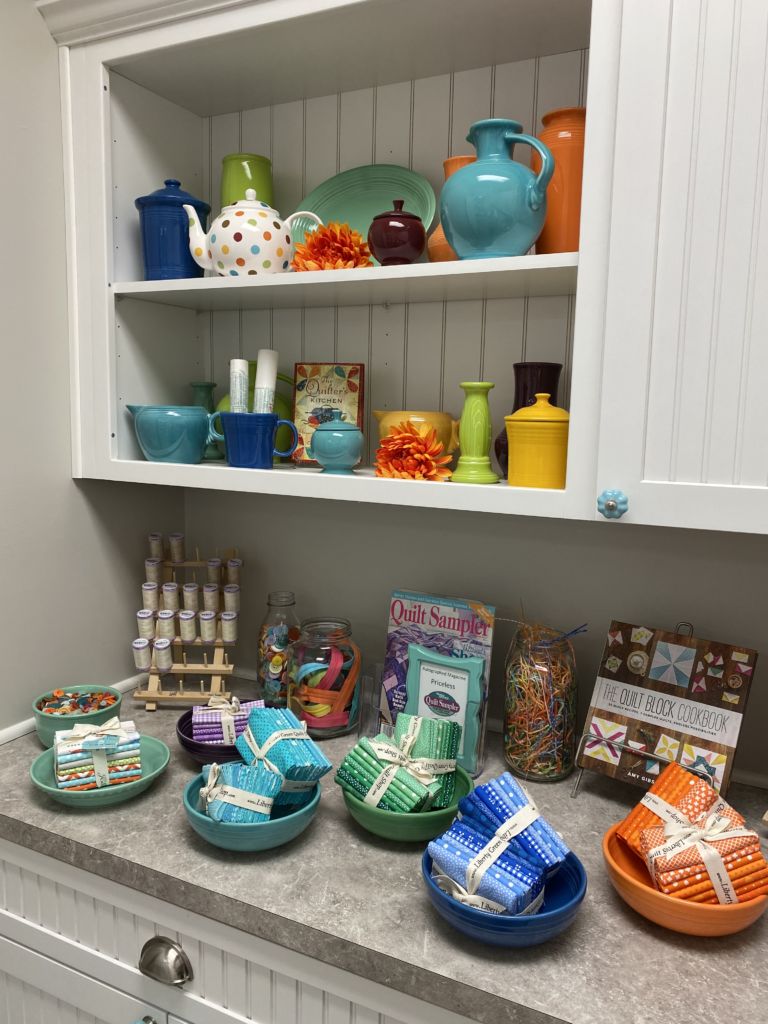 Joyce and Sarah are a true dynamic duo and do so much to bring awareness and support to folks with special needs. It's not at all surprising that the shop was featured as one of 10 top quilt shops in an issue of Quilt Sampler Magazine. It is an honor so well-deserved!
If you're in the Akron, Ohio area, then a stop to this shop is a MUST SEE. Stop in, say hello, and tell them I sent you! 😉
Liberty Green Quilt Shop
"A contemporary quilting boutique and sewcial lounge designed to tingle the heart and inspire your creative soul."
3430 S. Arlington Rd. 
Suite B
Akron, Ohio 44312
234-571-2582