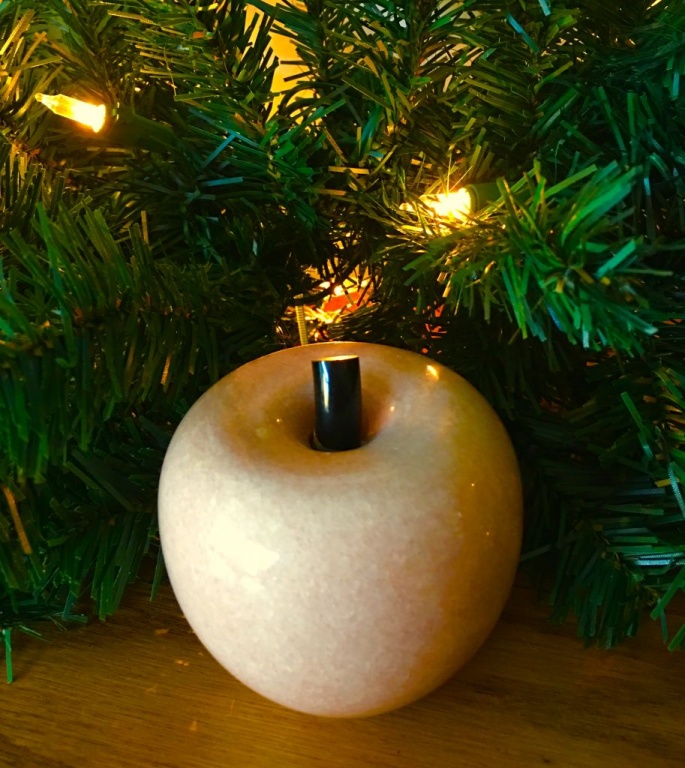 Recently, I was teaching a class and the general chatter in the room turned to the subject of "the best Christmas present you ever received." Even though I have received some wonderful, special, amazing gifts through the years, I didn't have to think very long for the answer. It was a box delivered by the UPS man on December 24, 1986 at exactly 6:30pm.
1986 was the year I had moved into my first little apartment. I was single, a recent graduate from college, and it was the year I spent Christmas Eve by myself for the first time in my life. It was also the year I received the most meaningful Christmas gift ever.
I was missing my family that year. My folks were spending the holidays with my brother and his family in New England, and my oldest brother was spending the holidays with his family in Atlanta. I hadn't really made any close friends during the short time I'd been living in Orlando, so I was feeling homesick for family, friends, and all things familiar. And to be completely honest, I was feeling sorry for myself. Having grown up in Ohio, I was also missing the wintry, cold weather.
I wasn't expecting a delivery so when there was a knock on the door, I was completely surprised. It was the UPS man holding a box. A box from my very dear friend from college, Eric.
I quickly thanked the UPS man and tore open the carefully packed box. Inside I found one dozen of the most perfect, beautiful, rosy, fresh Macintosh apples I had ever seen (or smelled) in my life! Eric had thoughtfully remembered one of my most favorite things about growing up in the Midwest was autumn and picking Macintosh apples in an orchard not far from where we lived. And much to my complete surprise, among the delectable fresh apples I found a single, beautiful marble apple wrapped in gold tissue paper. It was such a lovely, precious gift! An apple I could keep forever. I remember crying. Standing there in my tiny apartment all alone and yet feeling so wrapped in a virtual hug from a very dear friend. It was surprising to me Eric would remember something so seemingly insignificant to anyone else and yet so important to me. What a truly wonderful gift!
I have cherished that beautiful marble apple and I'll cherish it forever. The memory was made even more bittersweet because my wonderful friend passed away at the age of 48 almost five years ago from the ravages of cancer. Eric was a fine man, gone much too soon. But his memory will always be kept alive by his dear family and the friends who's lives were blessed to know him. Even more importantly to me, though, is the memory of that special Christmas Eve and the most meaningful gift I ever received. From one of the dearest friends I ever had. Thank you, Eric, for giving me such precious gifts; the marble apple and the gift of your friendship. Merry Christmas to you in heaven.