What do you do with the seemingly endless miles of binding while you're in the process of sewing it on by machine? For years, I simply wound it around my fingers into an oval "ball" and then let it sit in my lap as I tried to manage both the binding and the quilt under the needle of my machine. Ultimately, the binding would fall to the floor and end up getting stretched, or stuck, or end up in a jumbled mess with a dust bunny or two attached. Blah!
But I've discovered a better way!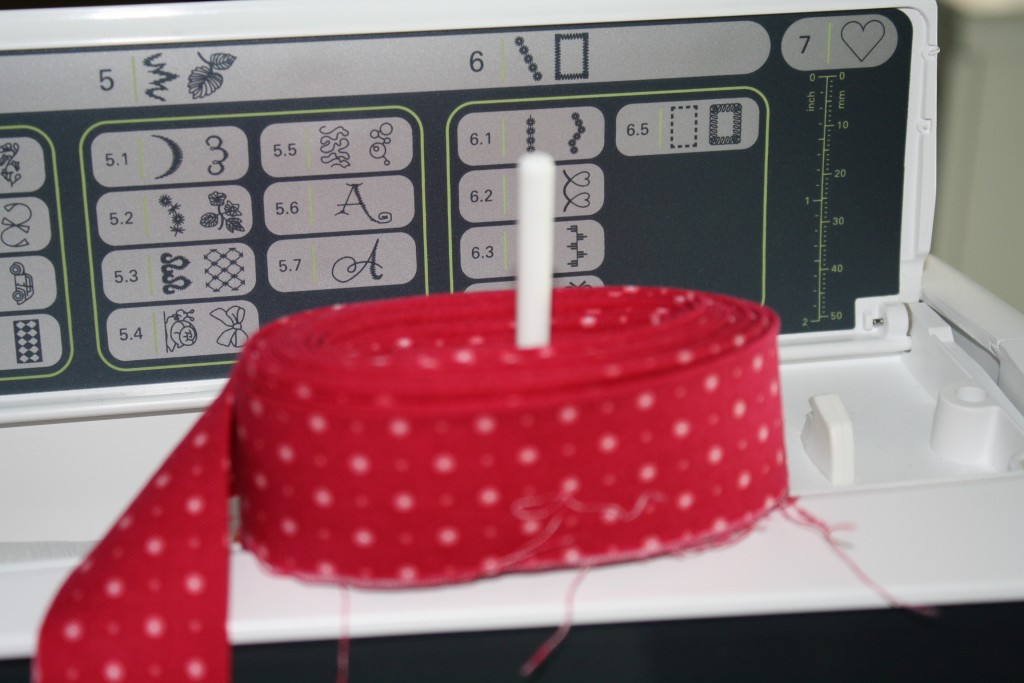 Simply put that wound binding around the empty spool holder on top of your machine and the binding will  stay neat and tidy, and will feed onto the quilt just perfectly. Voila!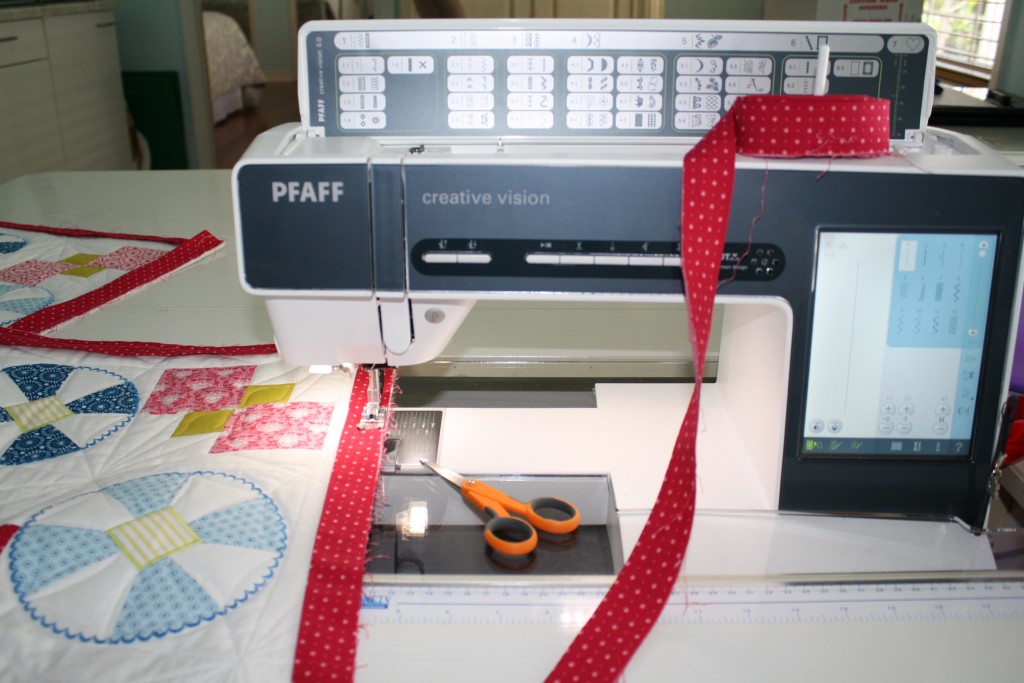 Give it a try. It works like a charm!