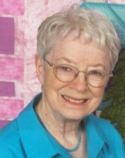 When I became a quilter in 1991, one of the first things I did in my enthusiasm to embrace the craft was to subscribe to Quilter's Newsletter Magazine. When each issue arrived, I would pour through every page with my eyes wide with wonder and excitement. In fact, the very first time one of my quilts was published was in the reader's section where quilters would submit photos of their quilts and a short paragraph about the quilt. I've long forgotten the issue in which my little airplane quilt appeared; I think it was sometime between 1994 – 1997. But of all the regular features in the magazine my favorite was Helen Kelley's column, Loose Threads. It was the very first thing I would read in each issue. In the late 1990's, I heard her give a lecture in Williamsburg, VA, where I waited afterwards to shake her hand and meet her in person. She was a thoroughly sweet, kind-hearted soul and I felt positively star-struck to speak to my quilting hero!
Every month for many years following that brief meeting, I would read her column and longingly dream how amazing it would be to write a column for a prestigious international magazine. 
NOTE: If you're not familiar with Helen Kelley, I invite you to find out more about this amazing woman, her writings and her extensive quilt collection HERE. Sadly, Helen passed away on September 1, 2008. You can find a compilation of her monthly columns in two beautiful books, as shown below, on Amazon.com.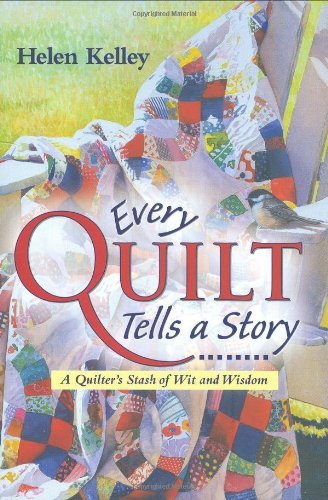 \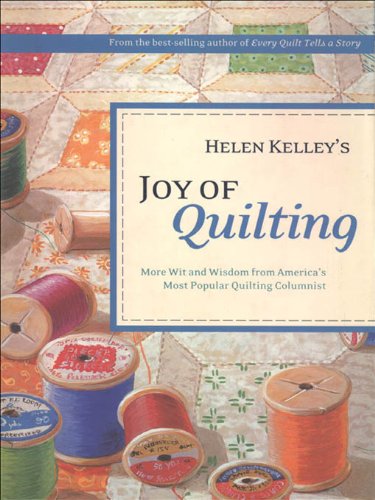 Fast forward to January, 2016 and my long-held dream of writing a magazine column came true with the first installment of my Kimberly's Korner in American Quilter Magazine! I've been writing the column six times a year in each issue of the magazine since then and I'm thrilled when AQM readers write letters to me, send emails, or stop me in the halls of quilt shows to tell me they enjoy reading my column. It is always an honor and I thoroughly enjoy corresponding with these readers or meeting them in person!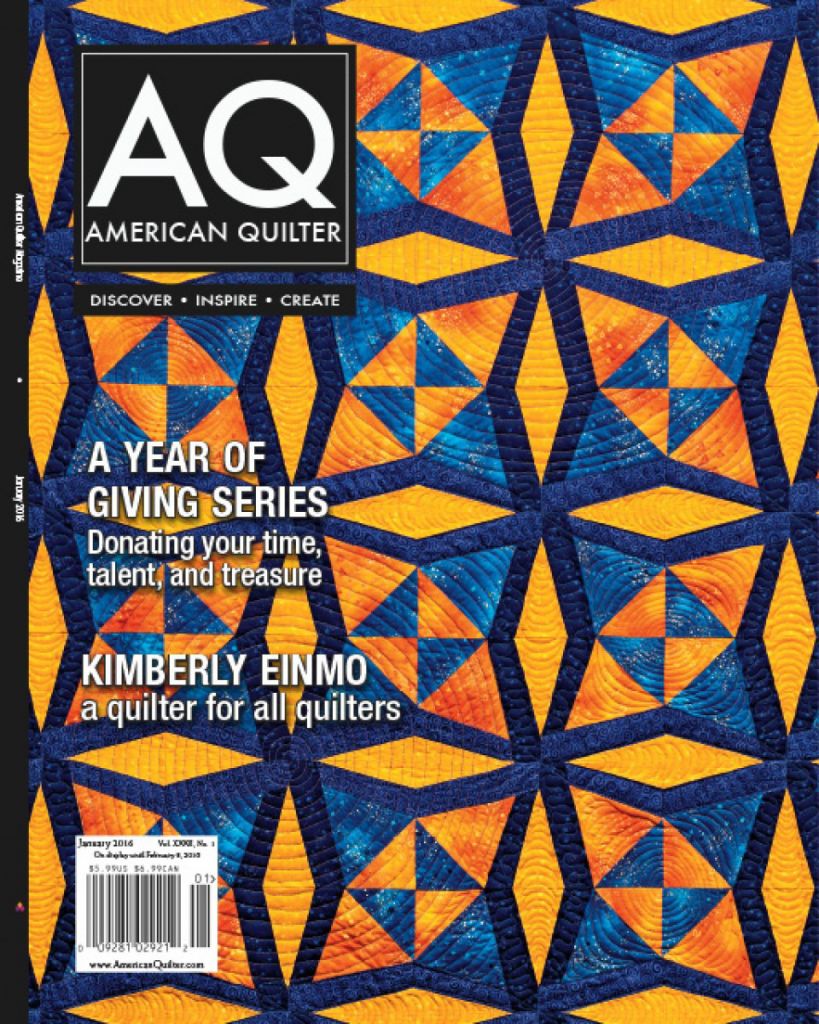 A few months ago, my editor, Ann Hammel, told me they were going to "refresh" the format of AQM and she asked me if there was anything I wanted to change about the column, the layout, or the title. I thought about it and while I have always liked the name, Kimberly's Korner, that second "K" in the title always seemed a little off-kilter. My mind went back to Helen's "Loose Threads" and what an impact her words had on my life. So with a sincere and fond nod to Helen, I've decided to call my regular column "Stray Threads" because it embodies in a light-hearted way exactly what I hope to share with AQM readers — thoughtful quilt-related topics of interest to quilters everywhere. 
So there you have it. Stray Threads will appear in each issue of American Quilter Magazine beginning with the January 2018 issue and you'll find me writing about all sorts of quilty things, beginning with this month's topic, The Great Studio Purge. I'd love to hear from you on this — or any — column topic. I hope you'll leave a comment here, or contact me personally at moc.omnieylrebmiknull@ylrebmiK. Or, stop me the next time our paths cross at a quilt show or in a quilt shop. I look forward to hearing what YOU have to say!