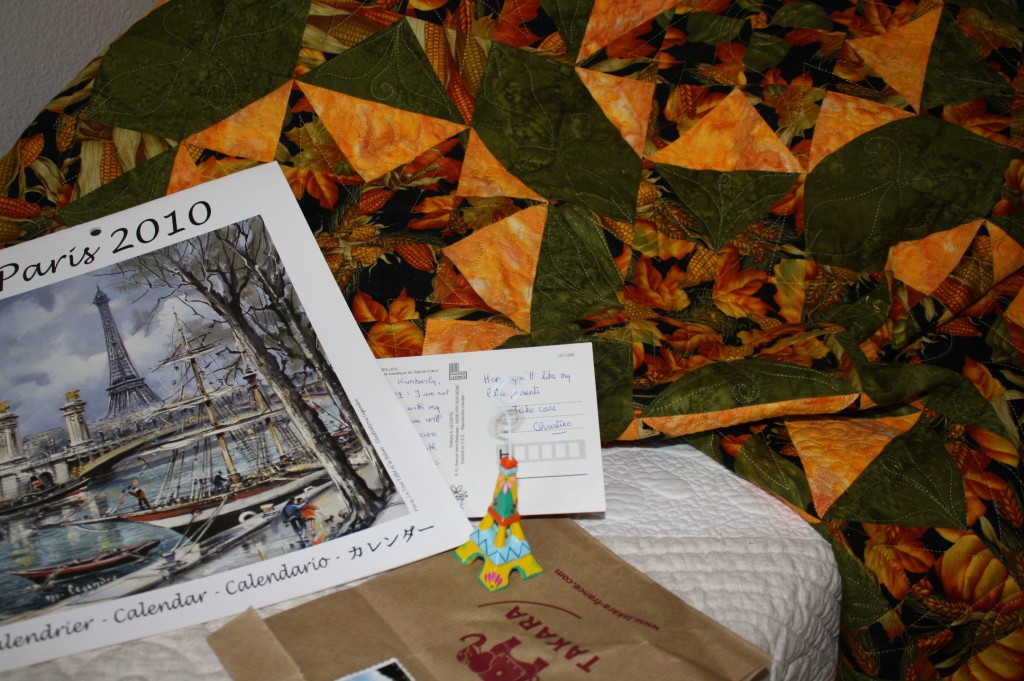 A box from my dear friend, Christine, arrived from Paris this morning. What a lovely surprise! Christine, (who recently became a new grandmother — congratulations!) is a very talented quilter, and she kindly offered to do some machine quilting on a finally-completed UFO. Remember this and this? Yep, I really and truly began this quilt way back in 2008. Last fall, I sent the top to Christine and she sent it back as a beautiful work of art. Her quilting is gorgeous! Would you like to see a close-up view of the quilting?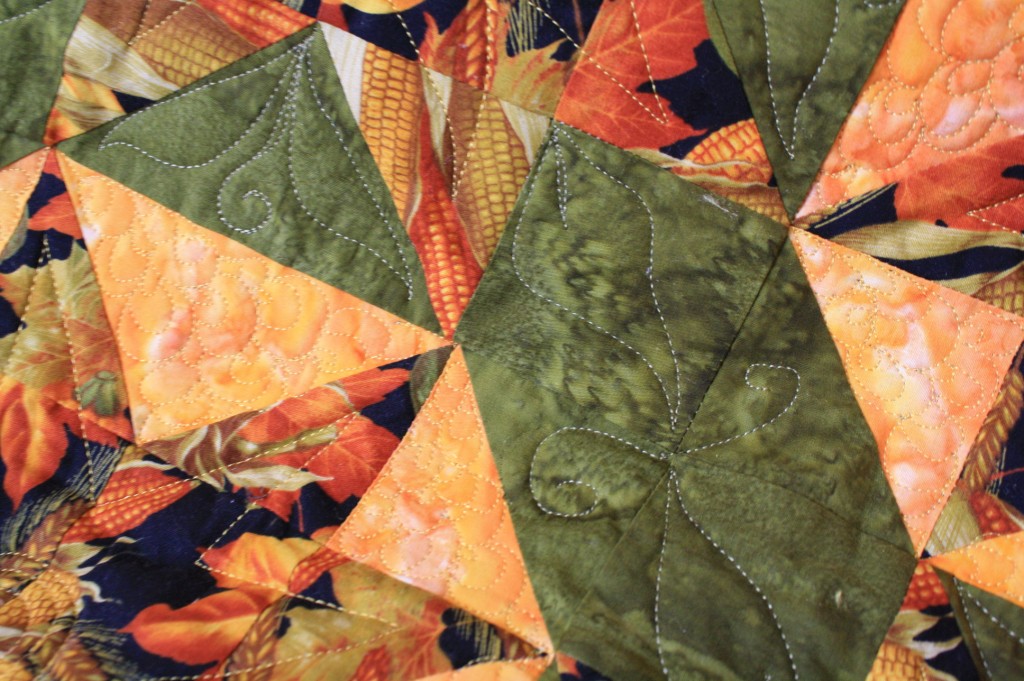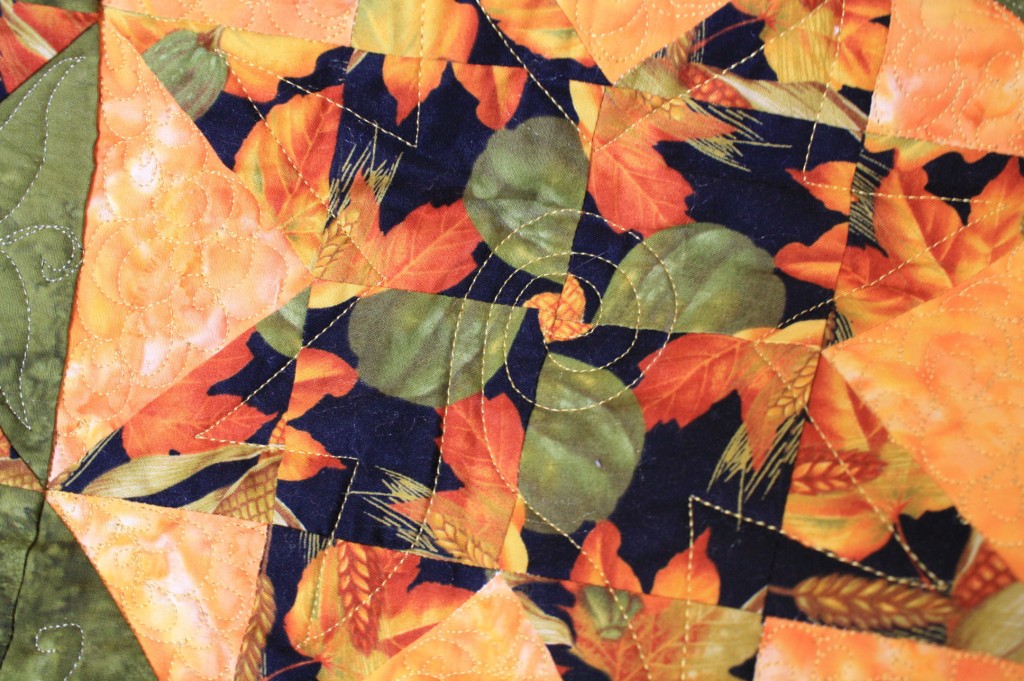 Once the binding in on, I'll show you the entire quilt. Even though spring is just around the corner, looking at these gorgeous warm colors makes me eager for autumn! Along with the quilt, Christine tucked in some fun little surprises. I just LOVE surprises, and I double-LOVE surprises with a Parisian theme! (How did you know I collect Eiffel Towers, Christine?) She sent me a Paris calendar, and isn't this the cutest little card holder you've ever seen? Thanks a million from my heart, Christine! I'm humming La Vie En Rose…..
On another note, we've loved reading all the cute and clever entries to the caption contest for the kitty photo. Every single one has made us giggle. Josh and Andrew are especially excited and have loved reading all the different captions. So, keep 'em coming! There's still time to enter the giveaway — just leave a comment below with your "caption" for the photo of what our kitties might be thinking or saying. We'll choose a winner and post it on Sunday night.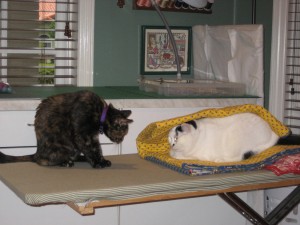 In the meantime, happy weekend everyone!