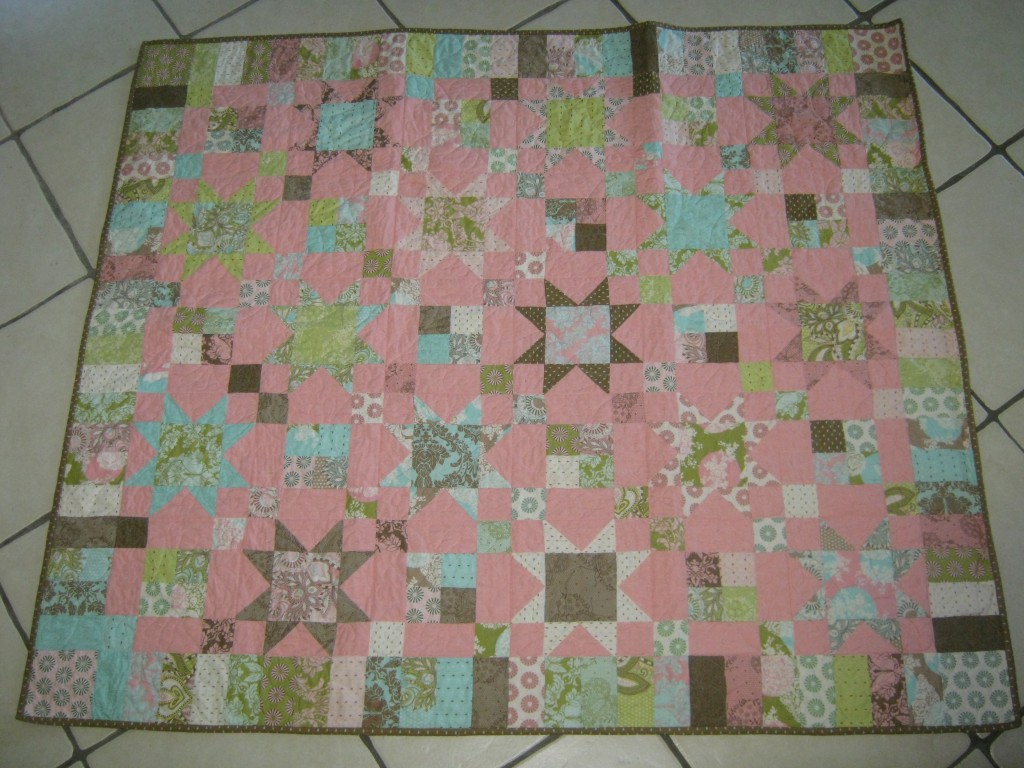 Susan Springett's Star Bright quilt
The back of Susan's quilt is as stunning as the front!
You all know how excited I get and how much I love hearing from quilters all around the world! Almost nothing tickles me more than receiving an email in my inbox or getting comments on this blog (hint, hint….) from other quilters — especially when they have attached a photo or two of a quilt they've made using one of my patterns! Recently, I received a sweet email from Susan Springett who sent photos of her very pretty version of the Star Chain quilt from Jelly Roll Quilts & More. With her permission, I'd like to share some of what she wrote:
"I live in Brisbane (the capital of Queensland) where we have a sub-tropical climate. At the moment it is the middle of winter and our days are usually sunny, about 74 degrees, while the nights can get down to as low as 35 degrees. We have had a wild year of weather with both floods and cyclones in January, but normally our summers are hot and humid with less dramatic outcomes. My local fabric shop is Patches (www.patches.com.au) and I am a regular attendee of their classes. Quilting is very big over here with many gorgeous stores in our area. You would love it I am sure, if you were ever able to come and visit. We have gorgeous beaches and tourist areas to keep you busy sightseeing."
Wow! Her description makes me want to pack my bags and head for Australia! Thanks, Susan, for taking time to write and share a bit about yourself and where you live, and for sending the photos of your beautiful quilt!