Pat Deck has been busy this summer. Since her sewing studio is air conditioned, she has spent many cool, comfortable hours happily stitching away the summer days. And just look at what she's accomplished: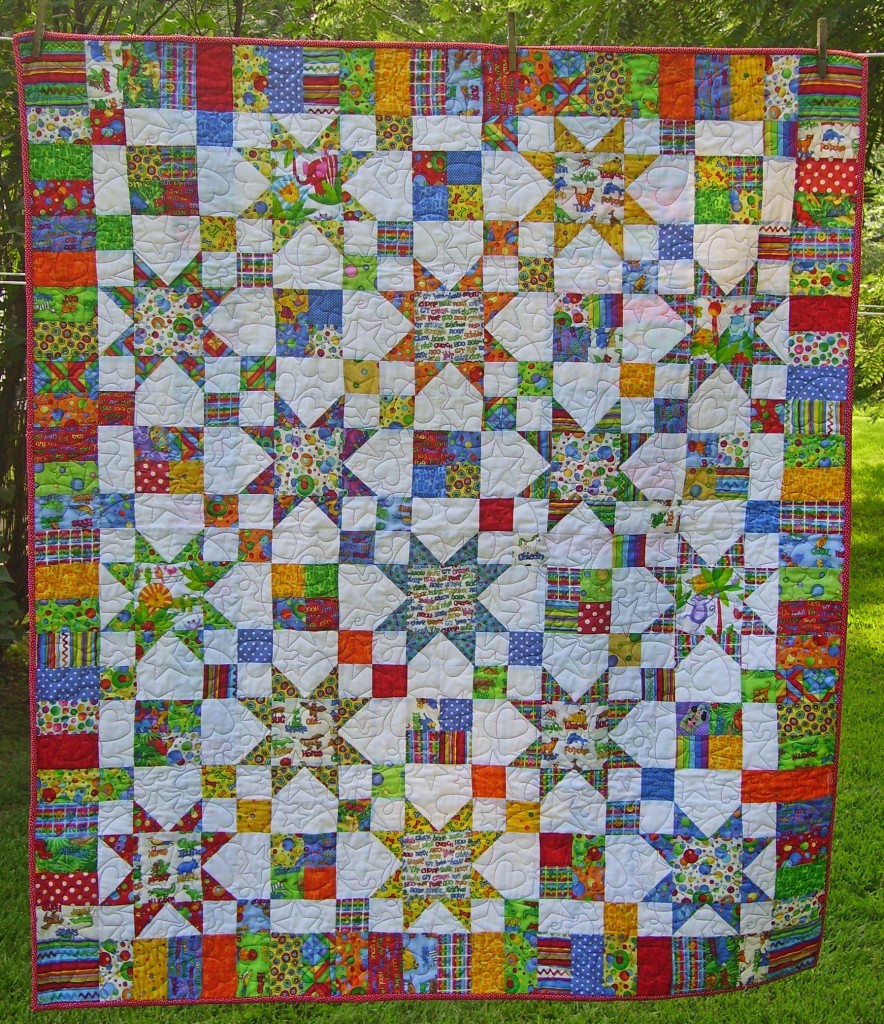 Star Chain with bright, cheerful, summery fabrics!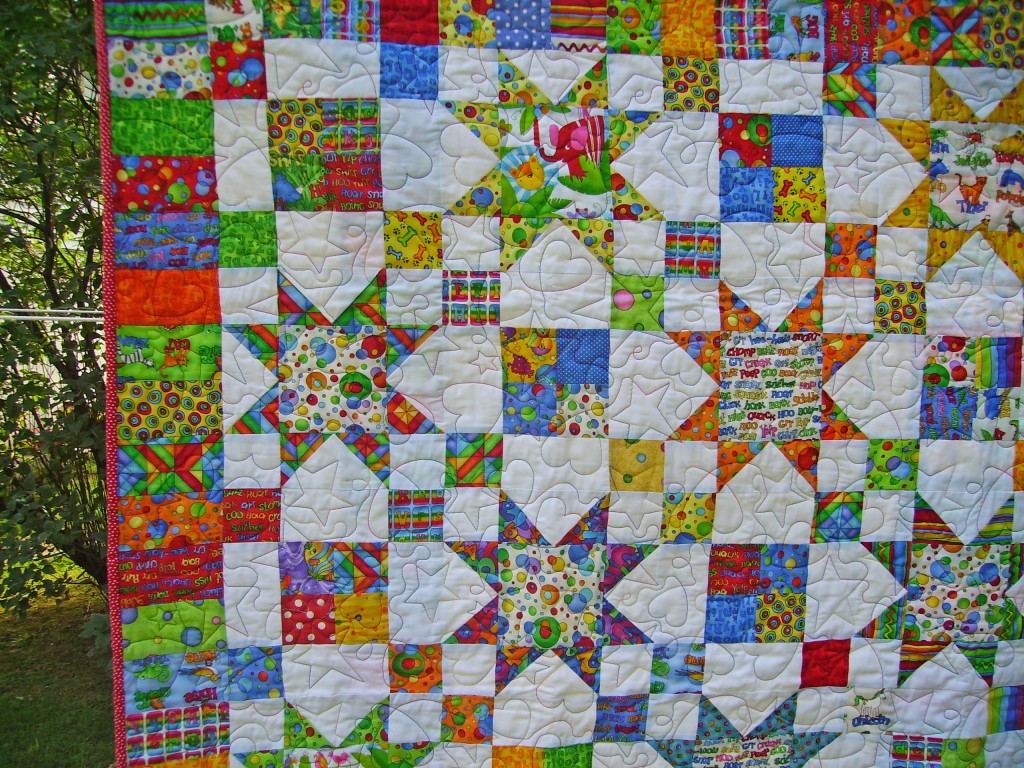 The machine quilting compliments the design and fabrics perfectly!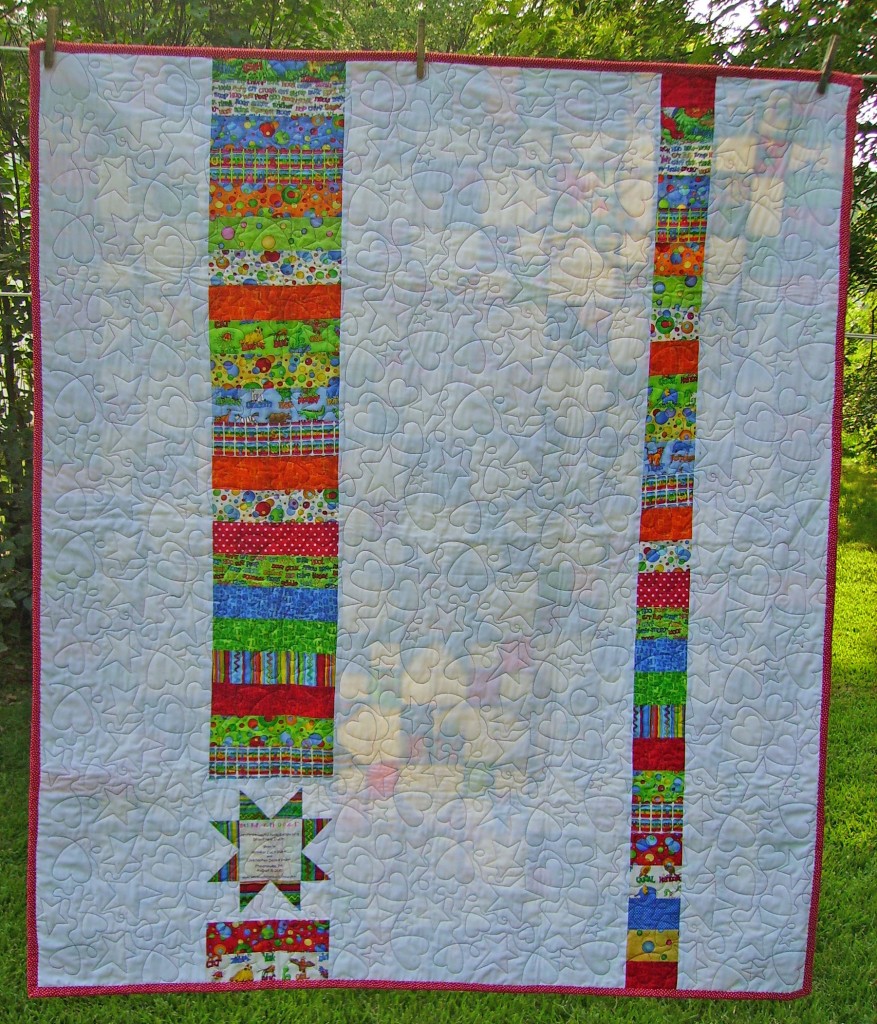 LOVE the back.
Pat made this stunning Braided Links quilt using the Cherish Nature fabric line for a wedding gift. The teal/brown/aqua theme fits the bride's colors perfectly. I'm sure the couple will be beyond thrilled with this treasure!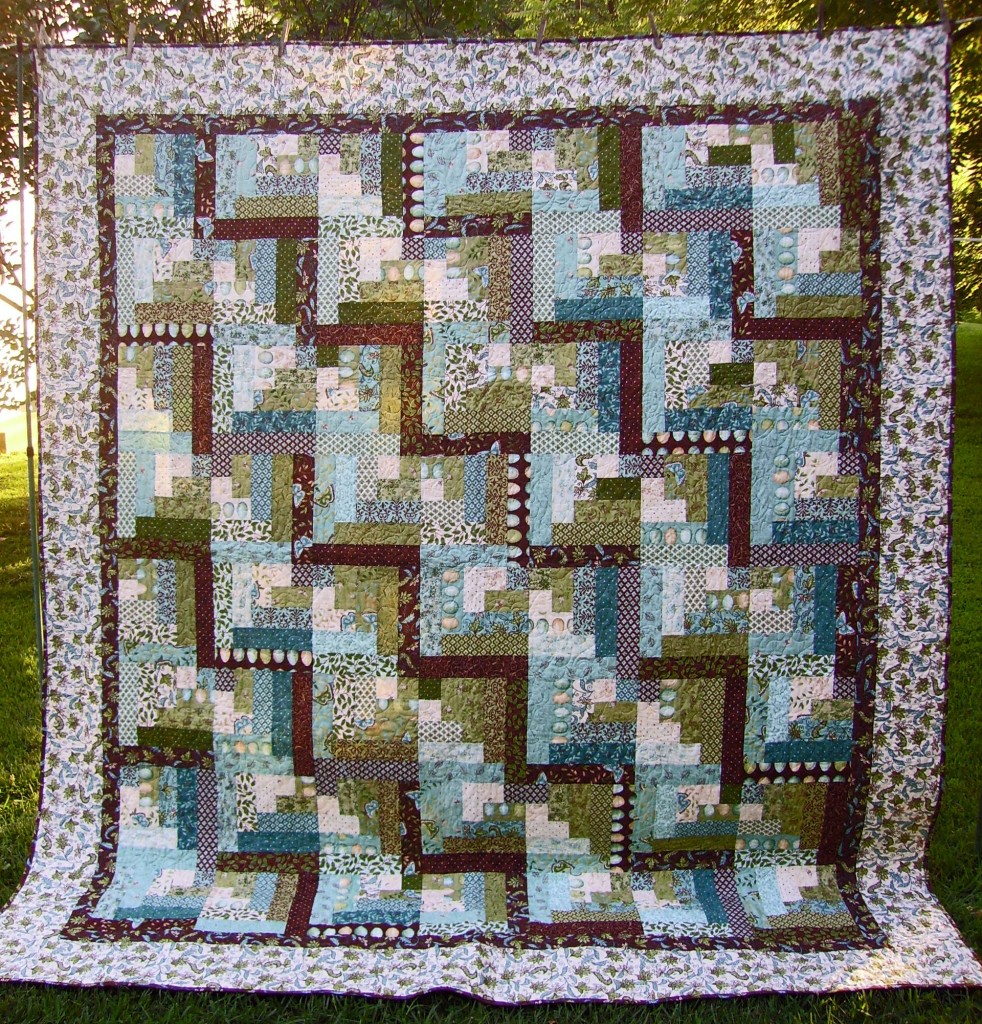 And my friend, Birgit Schuller sent me photos of these glorious BRICKS quilts.
Check out these different colored versions. Birgit did all the machine quilting: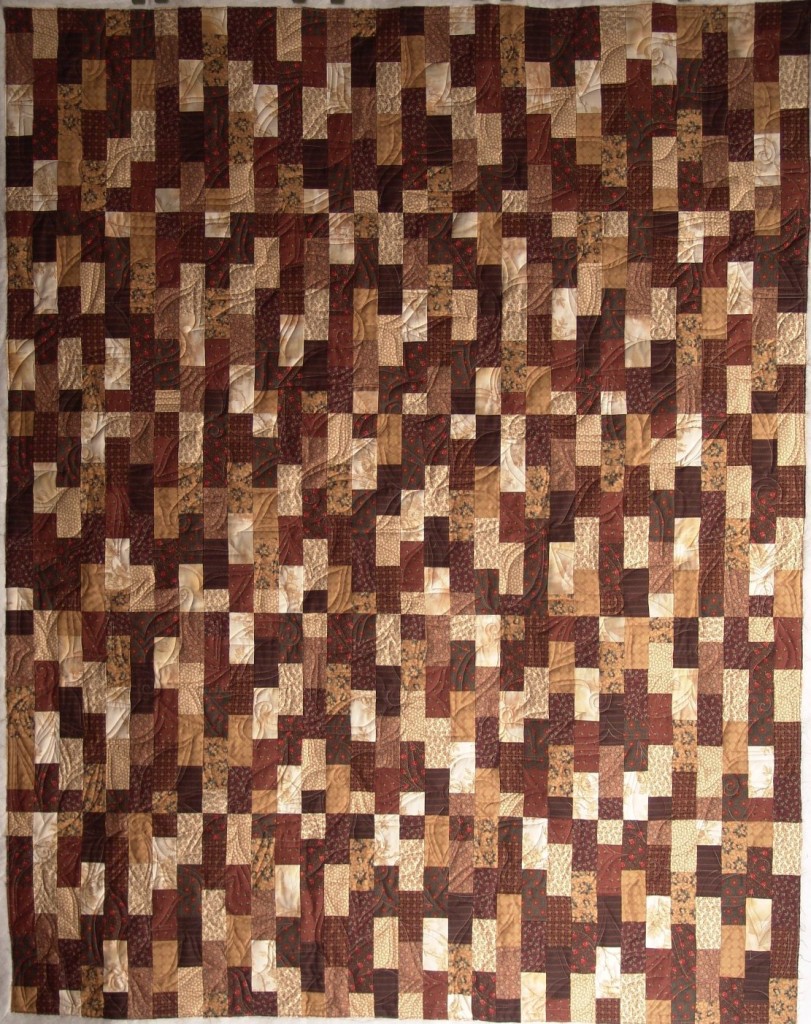 Birgit's friend, Moni, created this stunning quilt from the Braided Links pattern,
but she rotated the blocks to create this stunning design. Gorgeous!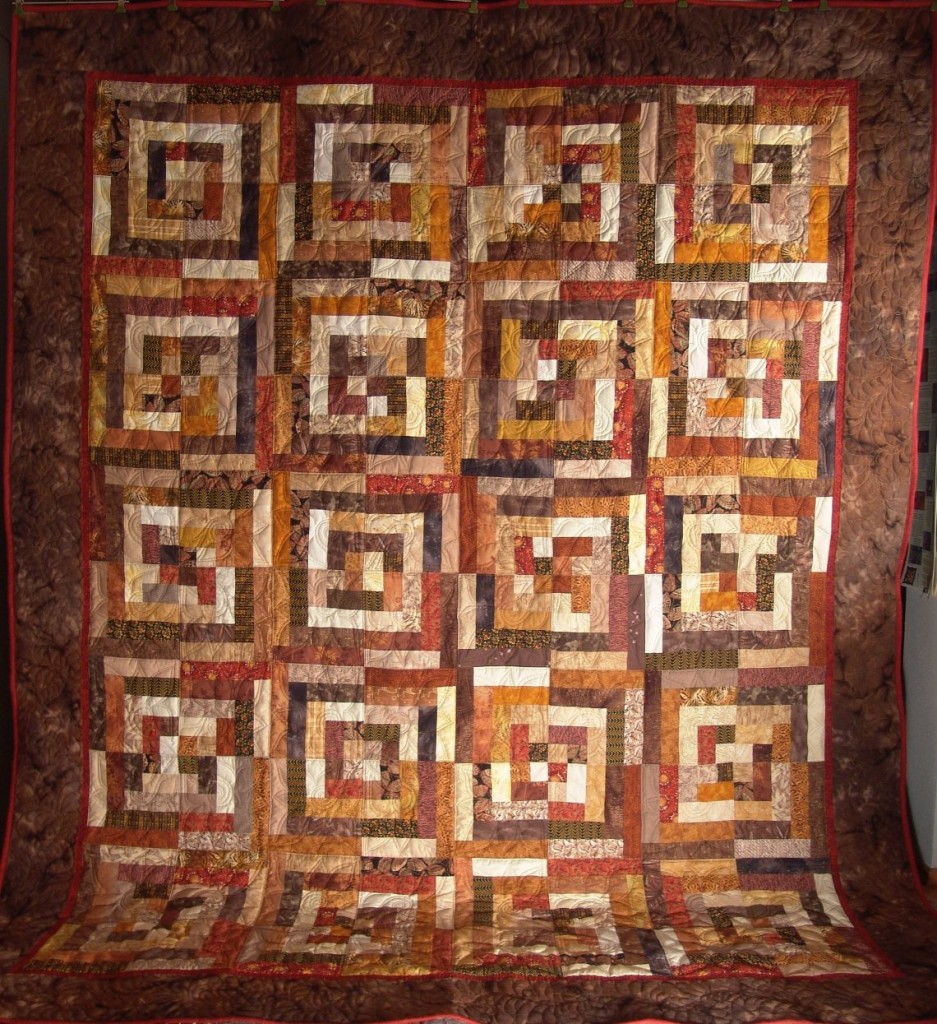 Thanks for sharing your photos with me, Birgit and Pat. What a great way for us all to enjoy a virtual show and tell!
(Pssssst! In case you just happened to stop by and read my blog, all these patterns are available in my book, Jelly Roll Quilts & More.)