Diva!
The invitation read "Come join us for tea, dahling." My sweet friends from our little neighborhood quilting group, Laura and Jan, had invited me to a Diva Tea. How intriguing! I couldn't wait. The invitation also asked me to bring a new pair of flip flops to embellish. Even more intriguing.
Yesterday was the Diva Tea. And what a tea it was!
First, we played. Laura had everything we needed to make yo-yos to add to our flip flops. There were fabrics, beads and embellishments of every kind.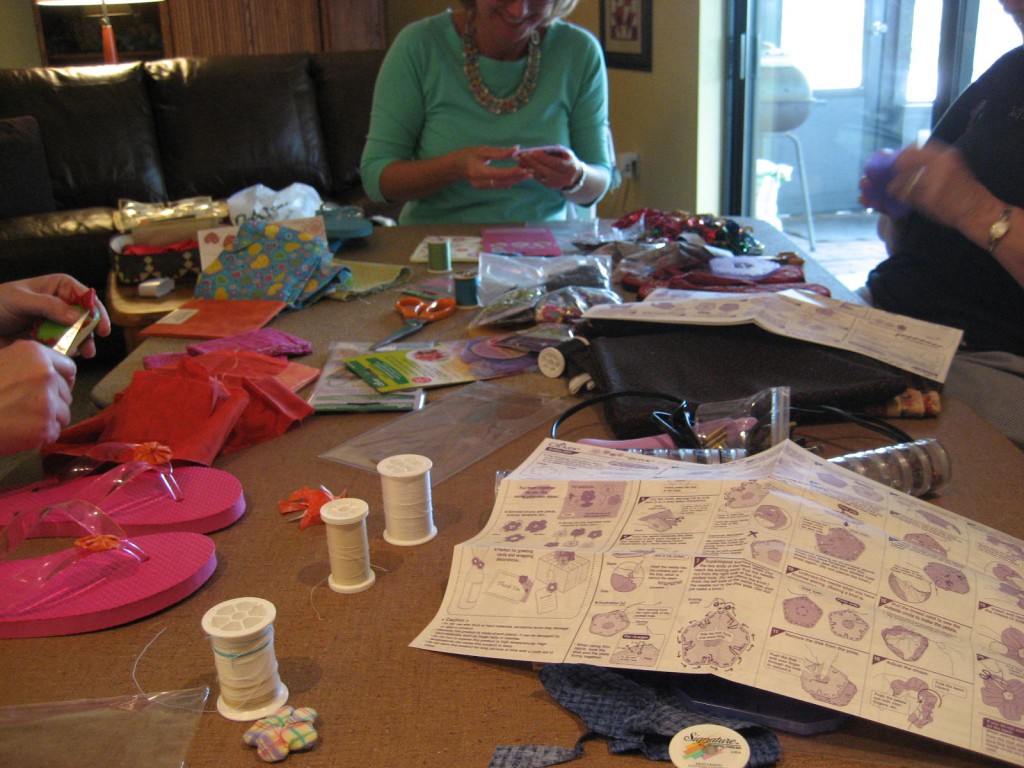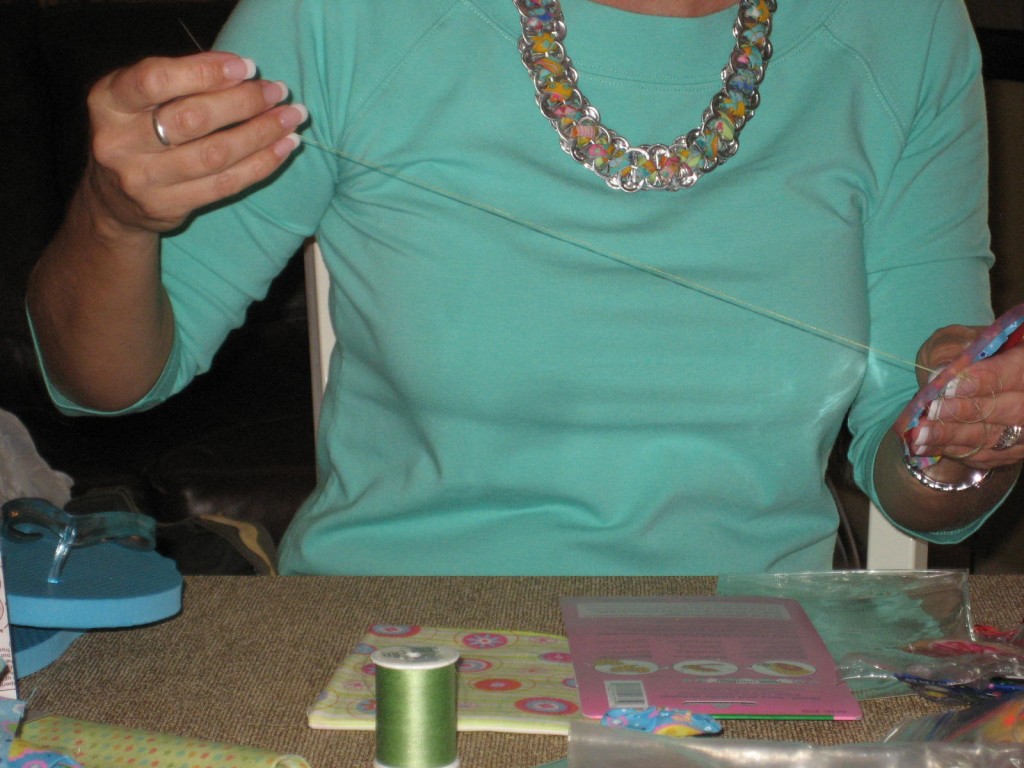 Using these handy-dandy Yo-Yo Makers by Clover is F-U-N. Although I have made yo-yos using the traditional method in the past (without much excitement, I might add) making them using these easy plastic disks is a blast. I love them! Thanks, Laura, for introducing me to this EASY method. And within a short time, just look at the fun-tastic results: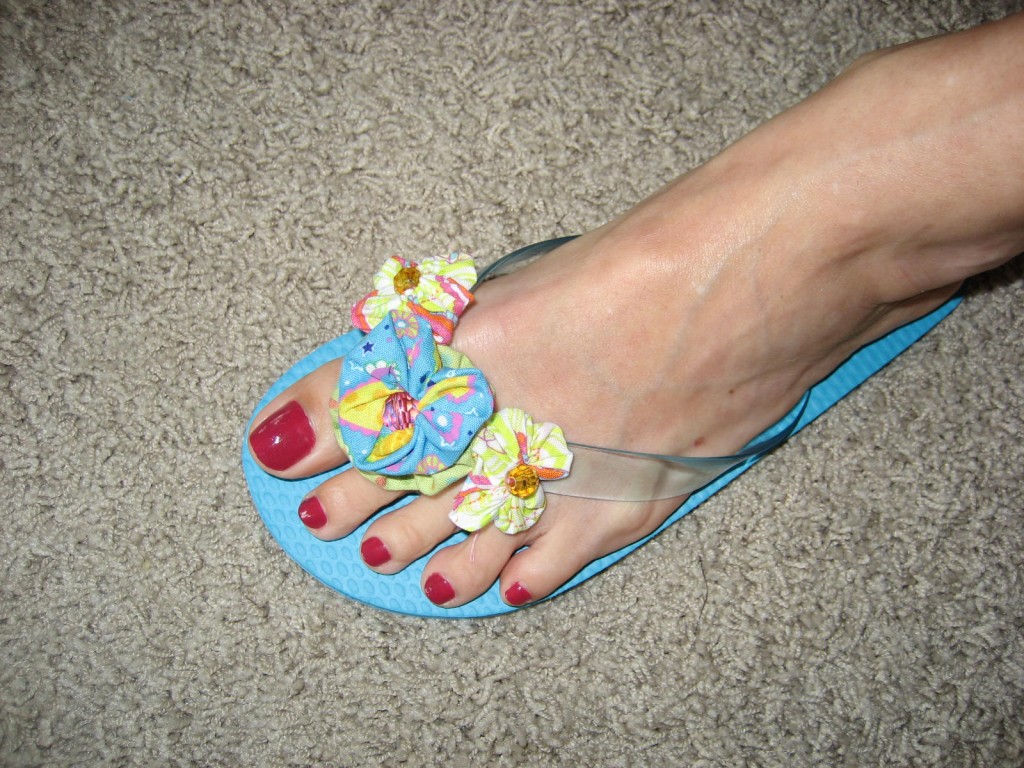 ADORABLE!
After spending the morning making yo-yos and embellished flip flops, it was time for High Tea. And oh-my-goodness, what a tea it was! Laura and Jan put so much time and effort into making all the adorable party favors and decorations — not to mention the scrumptuous gourmet dishes they prepared to accompany the refreshing blueberry-raspberry iced tea.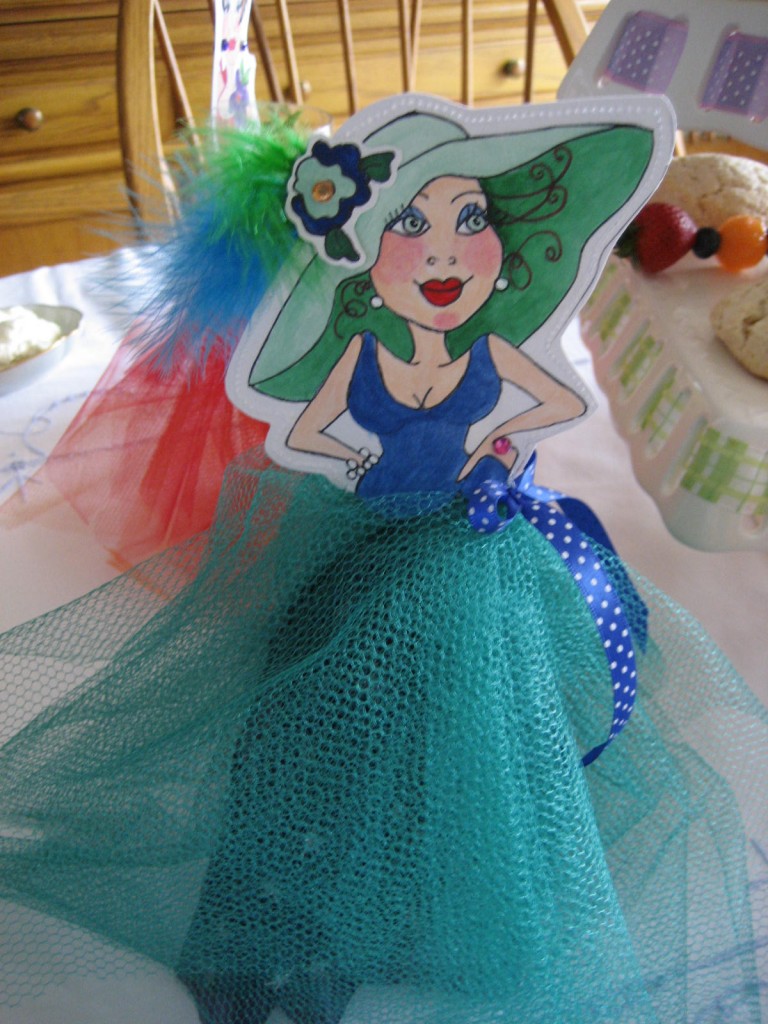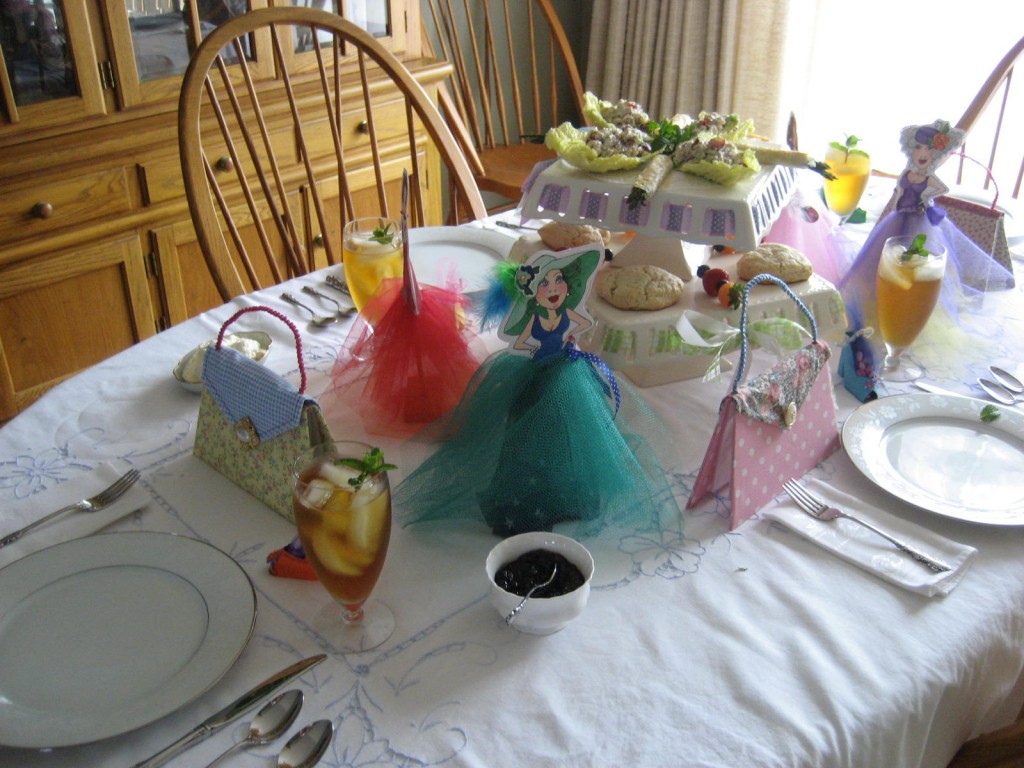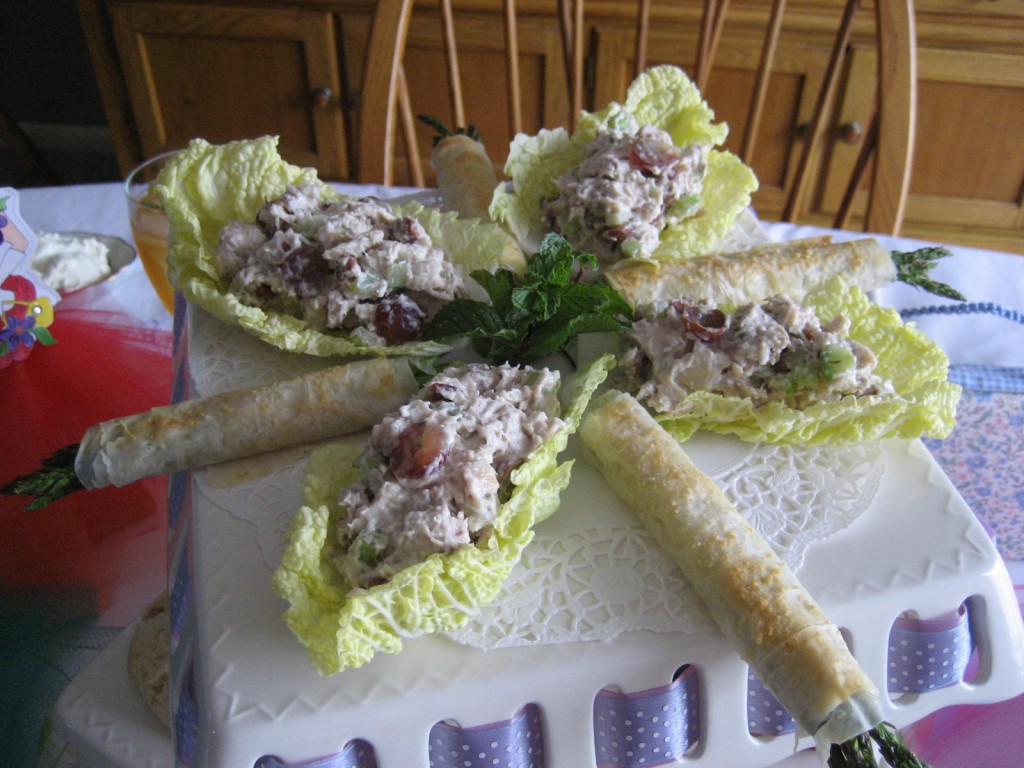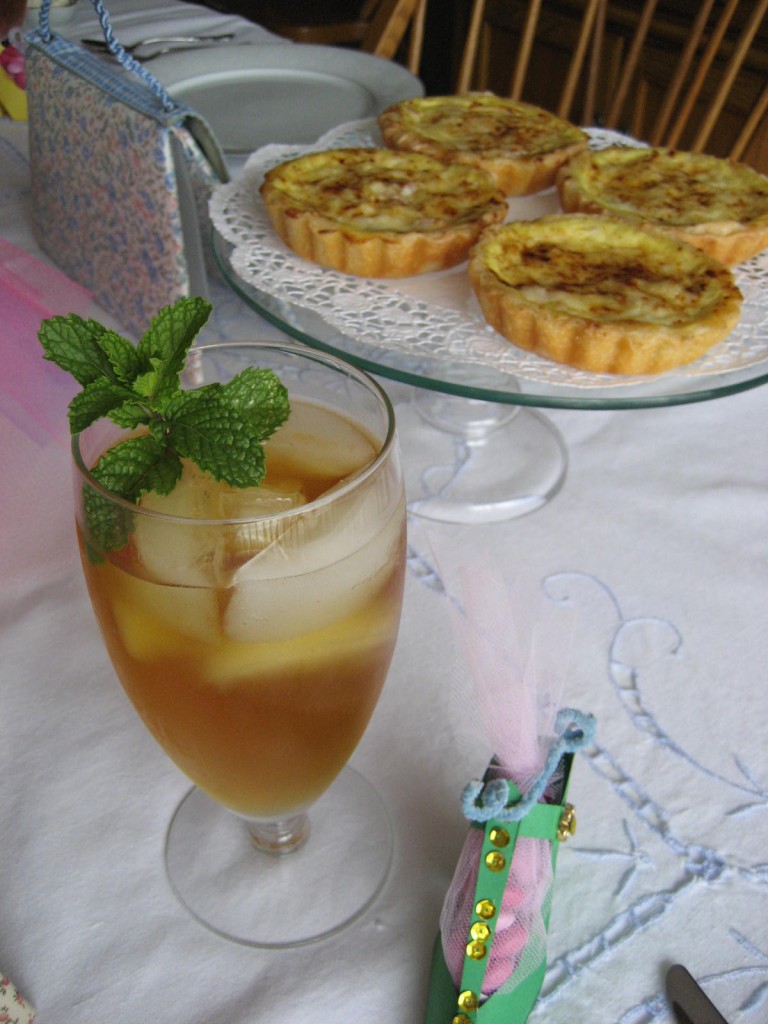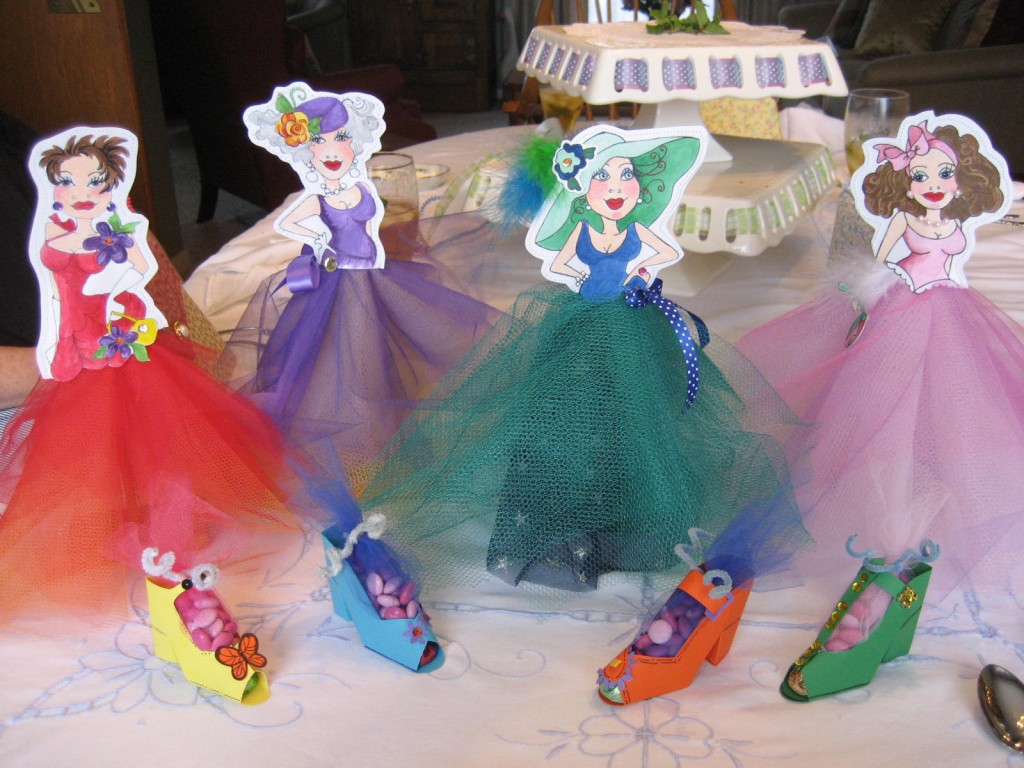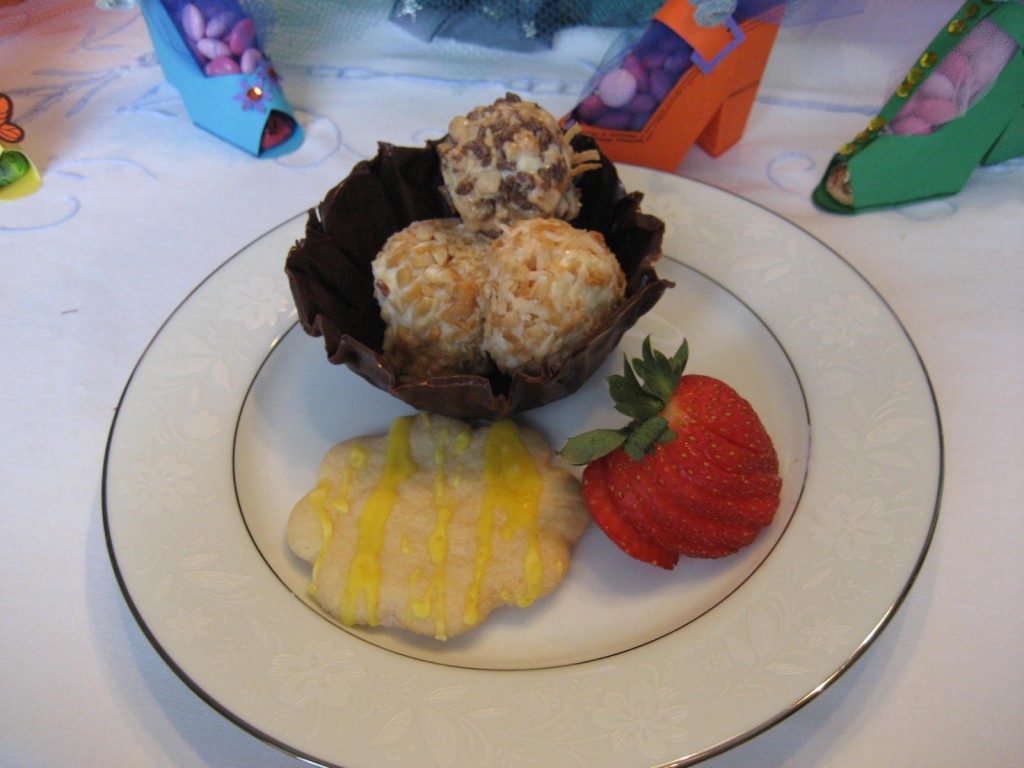 Laura and Jan made these adorable party favors! The little fabric purses are really photo albums and the exquisitely embellished paper shoes held chocolate candies.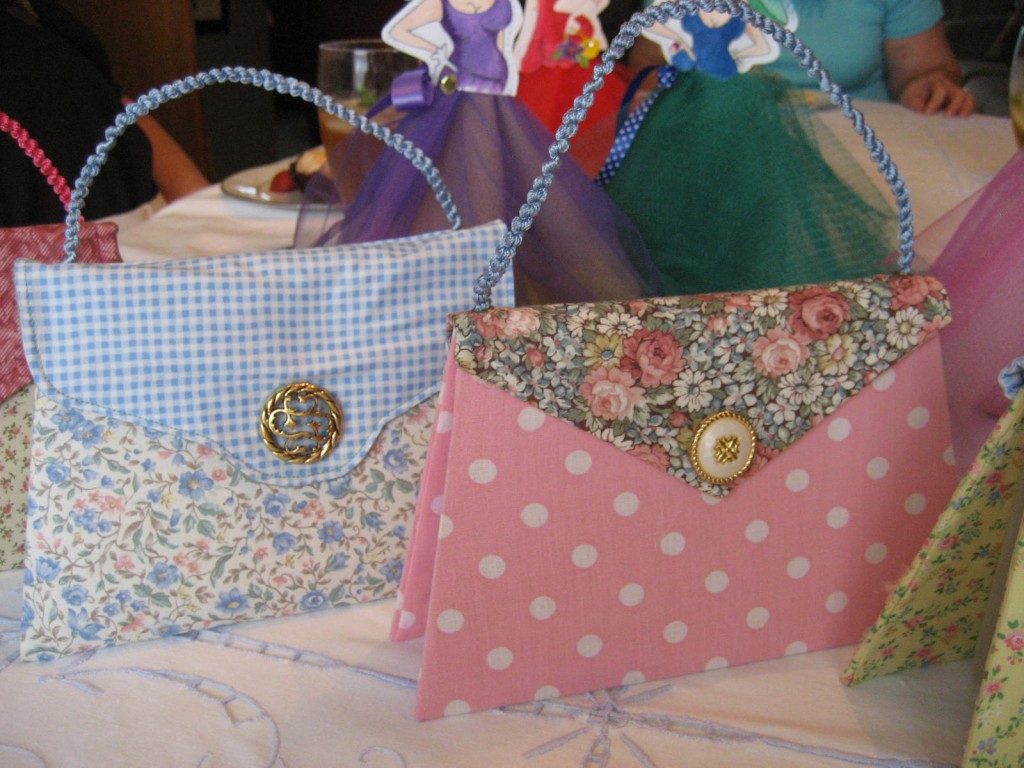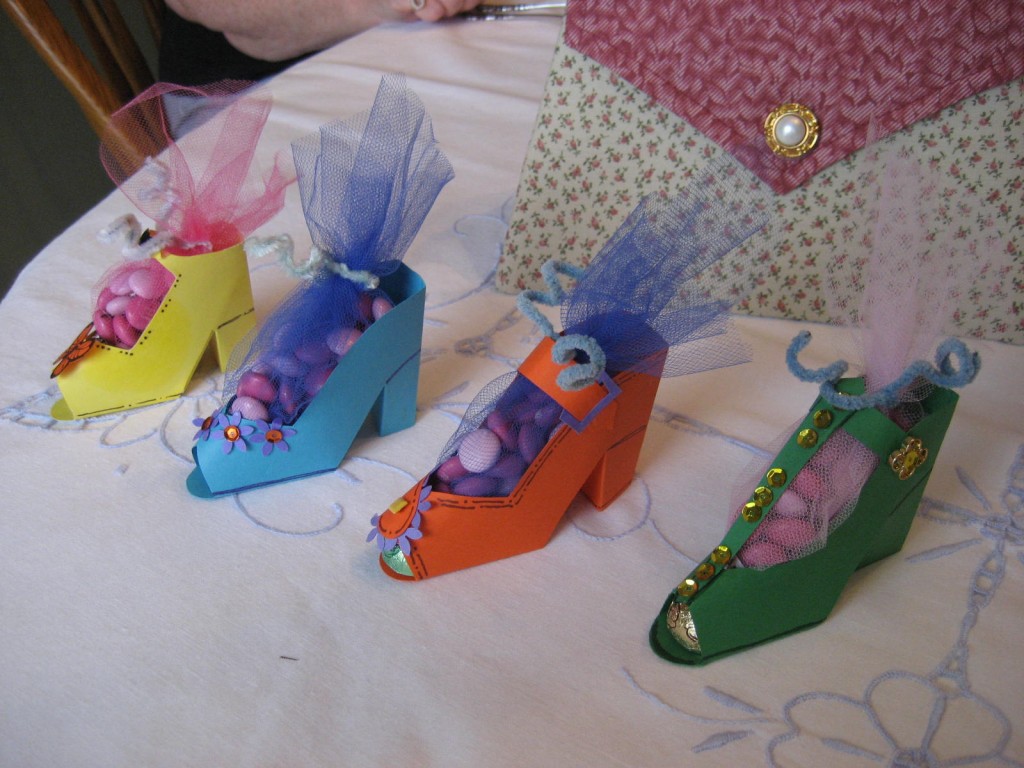 Laura and Jan — thank you SO much for inviting me. I had the best time and will always treasure the fun and happy memories spent with my friends yesterday at the Diva Tea!