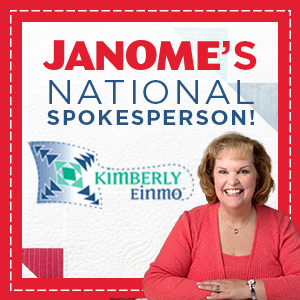 Happy Anniversary!
April 1st is a very meaningful day for a variety of reasons. First and most importantly, it was three years ago today I became the National Spokesperson for Janome-America, Inc. In my 25+ years in this industry this is one of the biggest honors I could ever have dared to dream; and it is a roll I cherish very much! Janome is a company I believe in down to my core for their products manufactured with the highest quality materials and engineering, and for their ease of use and responsiveness — and attention — to their customers.
But it is the people who work for Janome who truly are the heartbeat and pulse. I have been blessed time and again by working and collaborating with these creative and talented individuals. They are the biggest reason why Janome is such an extraordinary company. When the pandemic began, it was the folks at Janome who stepped out of the box to find a way to create a community of sewists through social media. That community, which anyone can join on the Janome Sewing Machines and Janome Sewing Classroom Facebook pages, is now well over 100K strong with a worldwide reach. This space, designed for education and sharing — not selling — is exactly why so many people find a sense of community with like-minded sewing enthusiasts there. The many talented and diverse Janome educators, Artisans, and Makers willingly share their expertise and knowledge about a myriad of topics, techniques and features. I'm so unbelievably proud of everything that has been freely shared in the past year and I simply consider myself so fortunate to be a part of it all!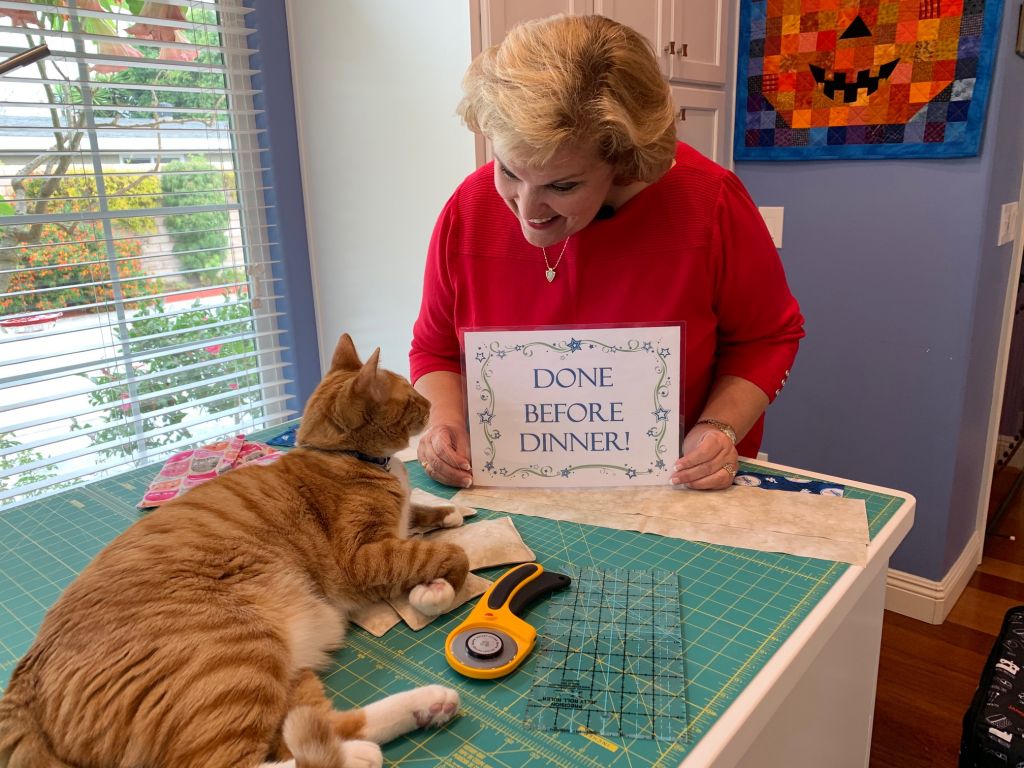 So thank you, Janome. It has been my highest privilege to represent you these past three years. When people have said I represent the "face" of Janome, I quickly say I represent the "heart" of Janome. And I will continue to reach out to everyone with love, kindness, joy and integrity. My goal is to share my passion and enthusiasm and I strive to be a blessing to every person I meet or come into contact with whether in person or through a virtual platform.
Happy Birthday, Cheeto!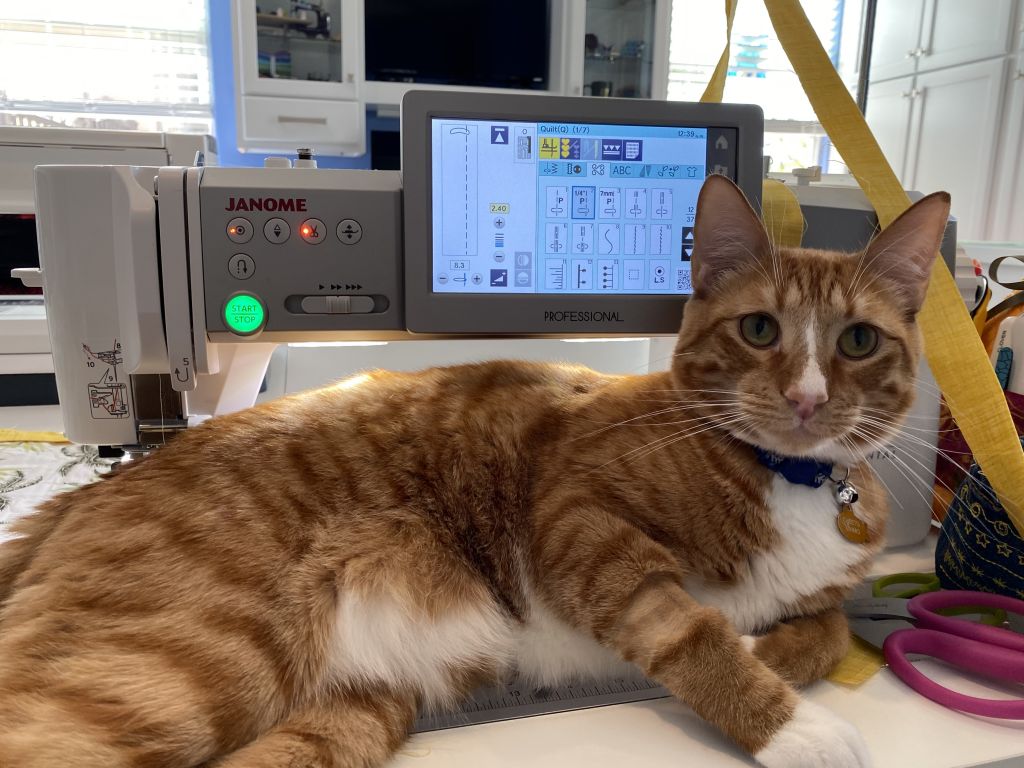 Today is also Cheeto's third birthday! Our very own Cheeto came into this world three years ago today. We can't even begin to imagine life without him in our family.
If you're on Instagram, be sure to follow long with all of Cheeto's antics as he has his own Instagram account. Follow him @Janome_cat. 
Happy birthday, big guy. I'm sure you'll find extra treats today! 
And finally….
I'm so pleased to share that I'm a COVER GIRL! My quilt, SEASONS, which is the 2021 AQS series quilt, is featured on the cover of the May 2021 issue of American Quilter Magazine! I'm so thrilled I could jump for joy! So be sure to check it out as issues are hitting mailboxes now! Or you can pick up a copy at your local shop or newsstand near you.
April 1st is a big day. I'm going to enjoy and savor every precious moment!