No one could have foreseen this global pandemic and how it would so drastically affect everyone's lives so quickly. Rather than allow myself to feel sad and anxious about all the changes, I have been using the past couple of days to rest, reflect and refresh here at home since we just returned from a quilting Caribbean cruise. I've also been busy. Since show organizers have heeded directives from the CDC to limit gatherings to 10 or less and shelter in place, three large shows where I was scheduled to teach have either been cancelled or rescheduled. Fortunately, AQS QuiltWeek Paducah has been moved to September 2 – 5, 2020 and I will be teaching just as I would have next month. All my classes remain the same as previously scheduled. 
As for AQS QuiltWeek Lancaster and the UQSM Show in Utah, those shows have been cancelled. Almost immediately, I began to hear from students who had been registered in my classes and who had already prepared their fabrics. Of course, I'm very disappointed I won't be able to spend time with all those wonderful students in the classroom but I have come up with another solution which I hope you will agree is the next best thing. 
Now, THIS is good news!
Working closely with my awesome webmaster, Mike, we have updated my website to now offer single patterns of those classes I was scheduled to teach for sale in PDF file format! You may now purchase the pattern to complete your class project by clicking the SHOP tab on my website or click the link. Please note, one or more of my specialty rulers may be required to complete the project and this will be noted in the description of each pattern.
Many of you have asked when Arrowheads and Flying Geese Crossing would be available as stand-alone patterns and the answer is…..NOW!  I know you're going to love making these pretty quilts. They are oh-so-clever to construct using my signature methods and simple techniques.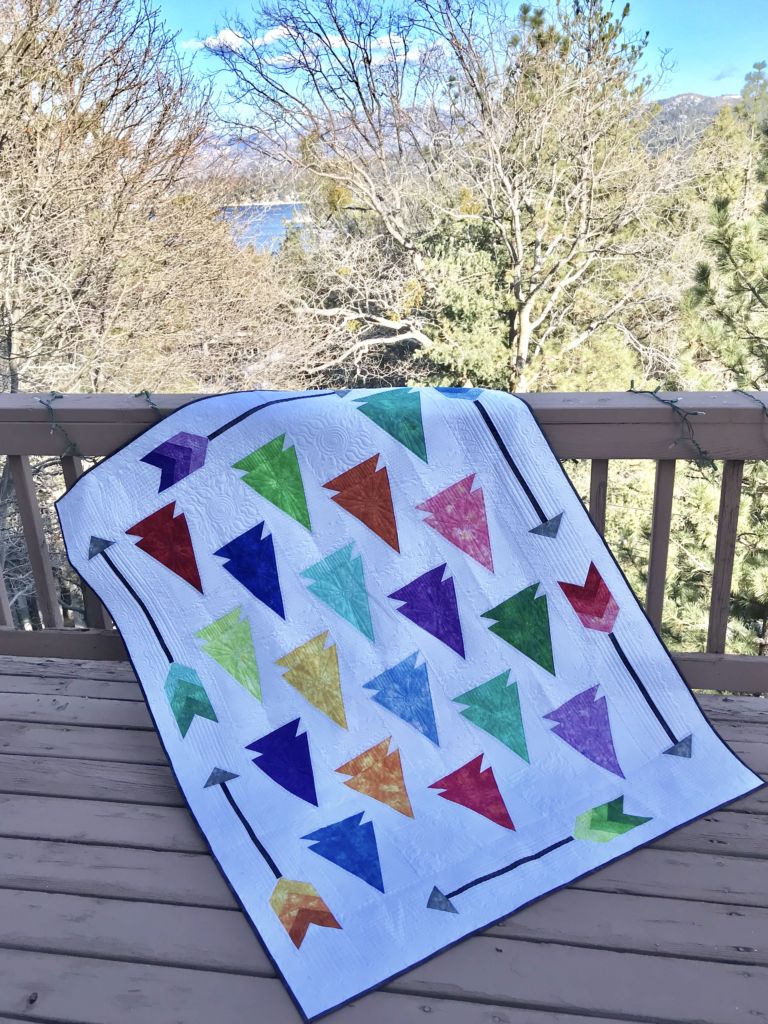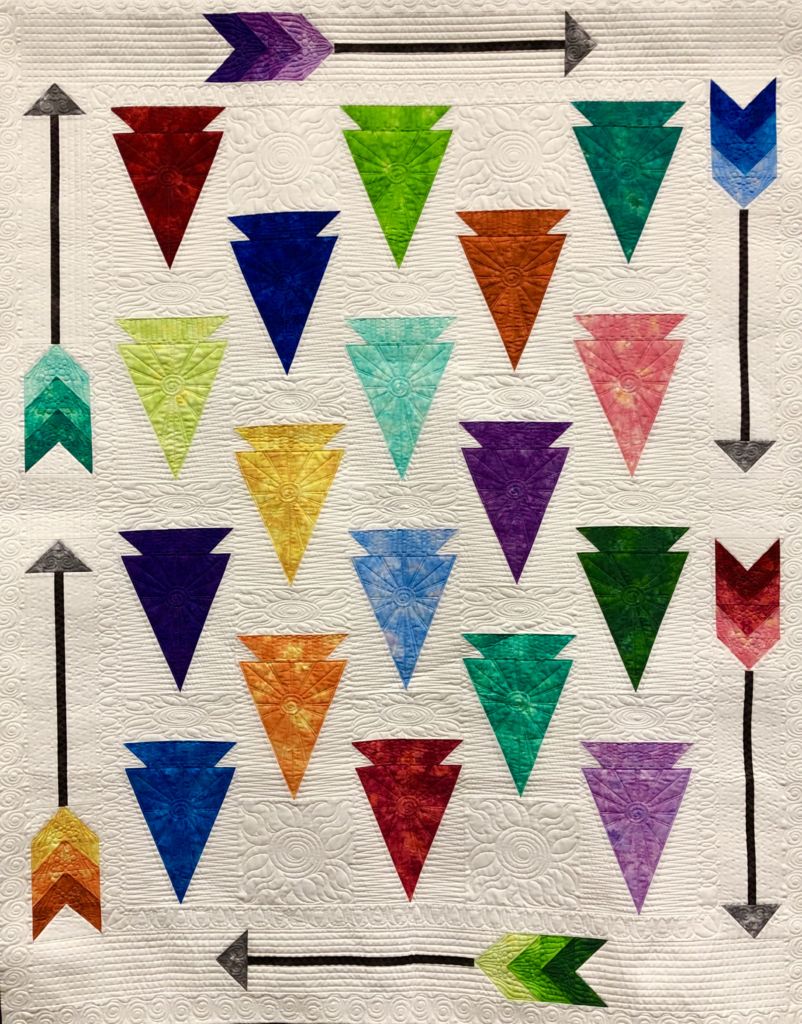 Arrowheads is a terrific new quilt design that's fast, fun and incredibly clever to construct! This striking, original quilt can easily be made from 18 – 10" (Layer Cake) squares and one background fabric (plus a little extra for the shafts of the arrows). Choose fabrics from your stash or dive into that special Layer Cake bundle you've been saving. It's easy to construct the arrowheads and you'll use my Precision Flying Geese & HST Ruler and the leftover bits of fabric from each of those squares to make the colorful feathers on the arrows. So, get ready to create a quilt that will be cherished and loved!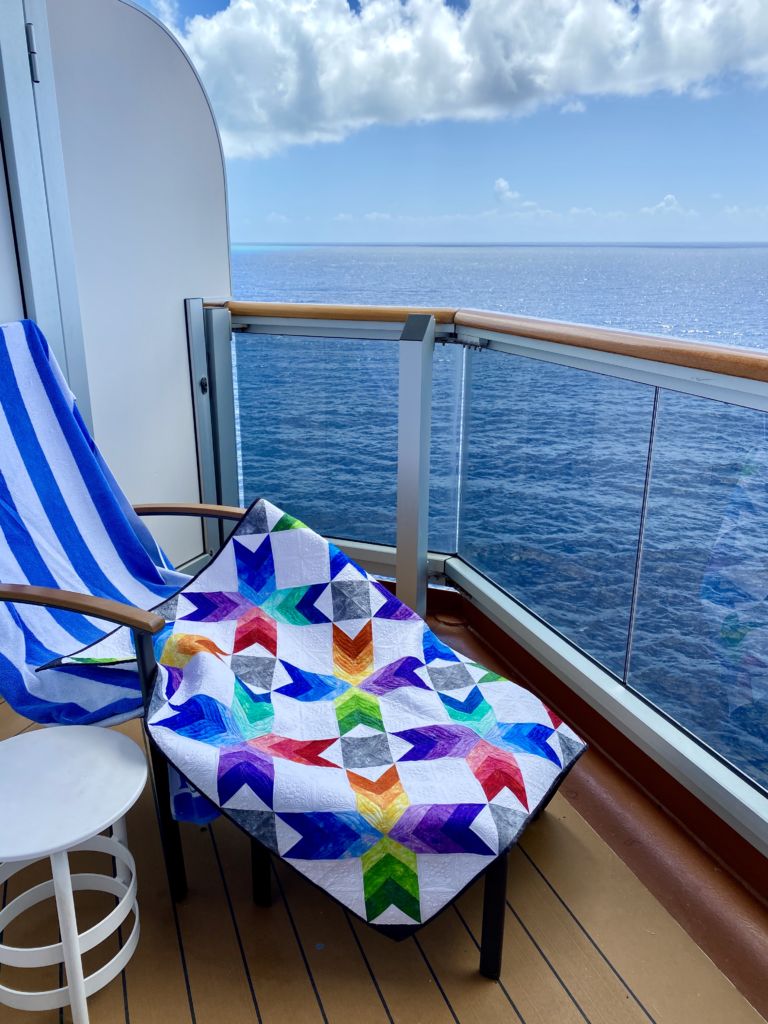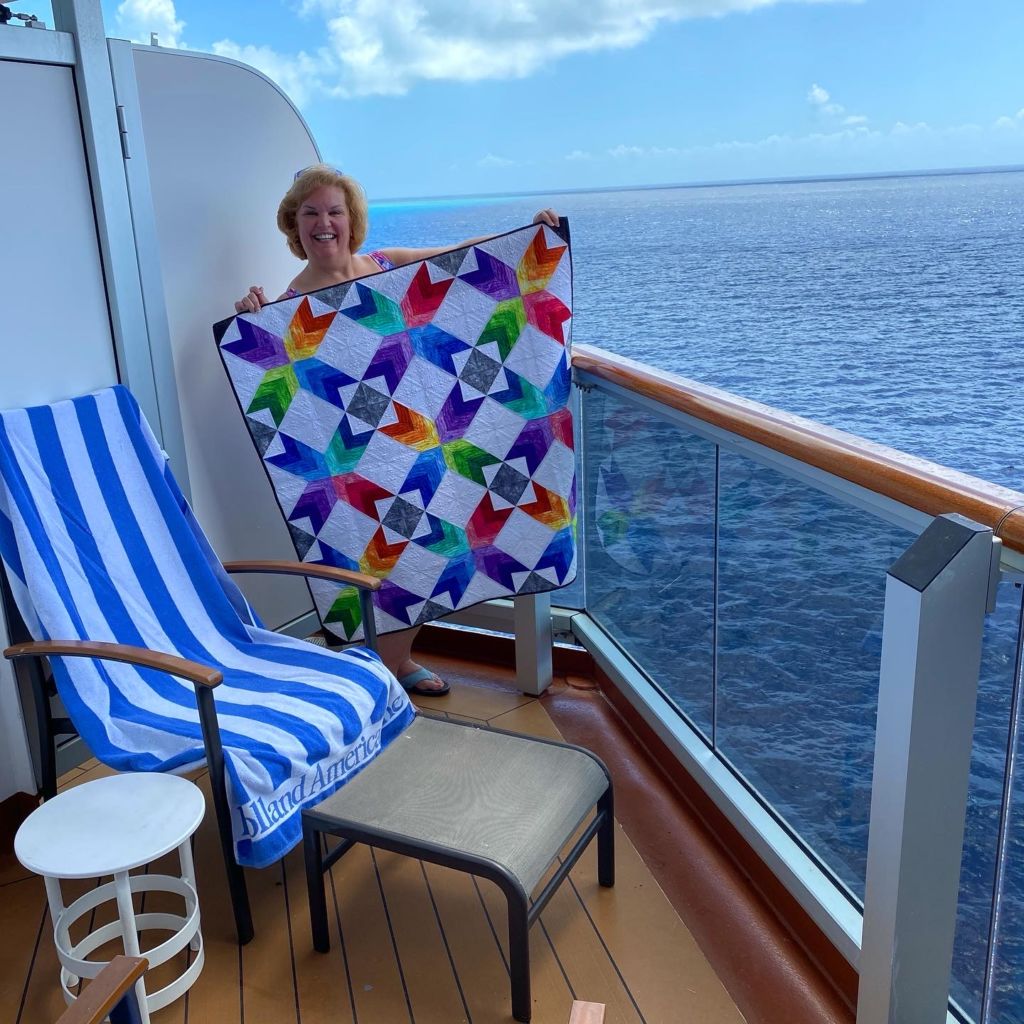 Flying Geese Crossing. Thanks to my signature technique for making no-fail flying geese units, this gorgeous quilt is comprised of straight-set blocks which give the illusion of diagonally set rows. Only you'll know how easy it is to construct! This quilt is the perfect way to feature one of those luscious pre-cut strip bundles already in your stash or favorite fabrics you've been hanging onto for "just the right project." The best part about using the Precision Flying Geese & HST Ruler is there is no math, no wasted fabric, and no stress to make flying geese! I used my Solid-ish precut bundle to create my version of Flying Geese Crossing, but ANY 2 1/2″ strips will work!
So while you're hunkered down for the next few weeks or more, you can create these beautiful quilts at home. Just be sure to post photos and tag me on social media so I can see your progress, your in-studio "helpers" and ultimately, your finished quilts. I can't wait to see how you'll transform these awesome designs into your own unique quilts! 
Stay healthy and safe, everyone. And with all the craziness going on in the world right now, remember to: