Everyone knows the saying, "When life gives you lemons…."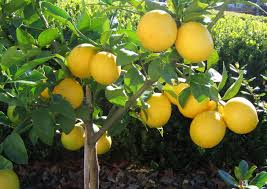 …make lemonade.
Today, the little Meyer lemon tree in our front yard gave me a gift. Lemons. Eleven of them. And I shared some with our dear neighbors and new friends, CL and Judi. It was warm and sunny and it reminded me of going to downtown Canal Fulton, Ohio, where I grew up. Every year in July our little town would hold a summer carnival — Olde Canal Days — with rides, exhibits, and typical fair food. I would always enjoy a glass of freshly squeezed lemonade. Yes, today reminded me of those wonderful, lazy, carefree summers.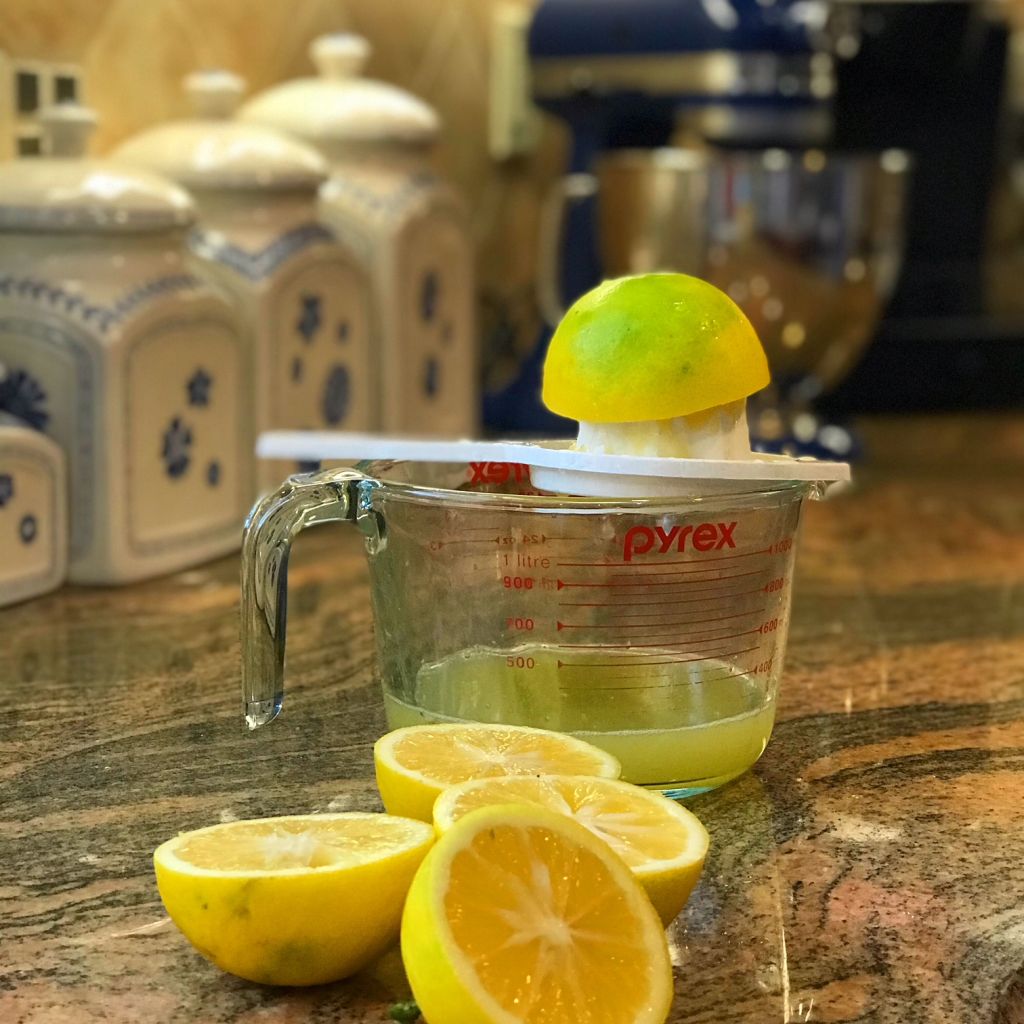 The lemons from our tree were so fresh and very juicy.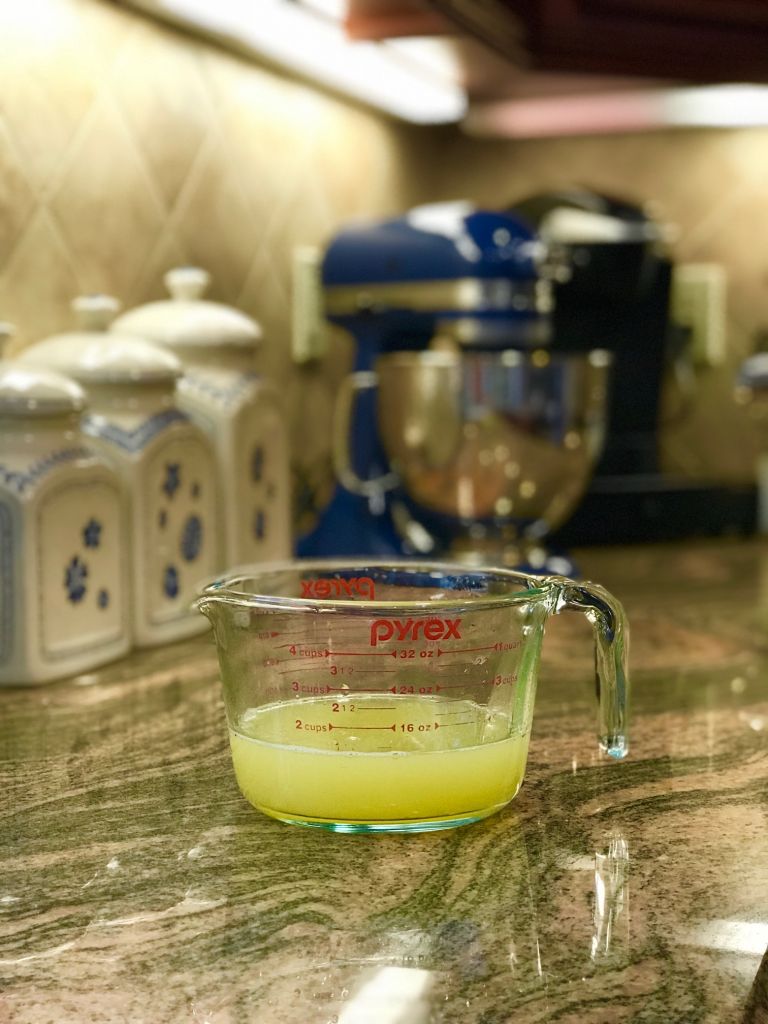 I squeezed about 1 3/4 cups of fresh lemon juice. I looked online and found an easy recipe for delicious lemonade made with simple syrup. Using sugar and water, I made the syrup, chilled it and added it to the lemon juice. This is what the recipe calls lemon concentrate. You simply add water and ice until the lemonade is to your personal taste. Easy!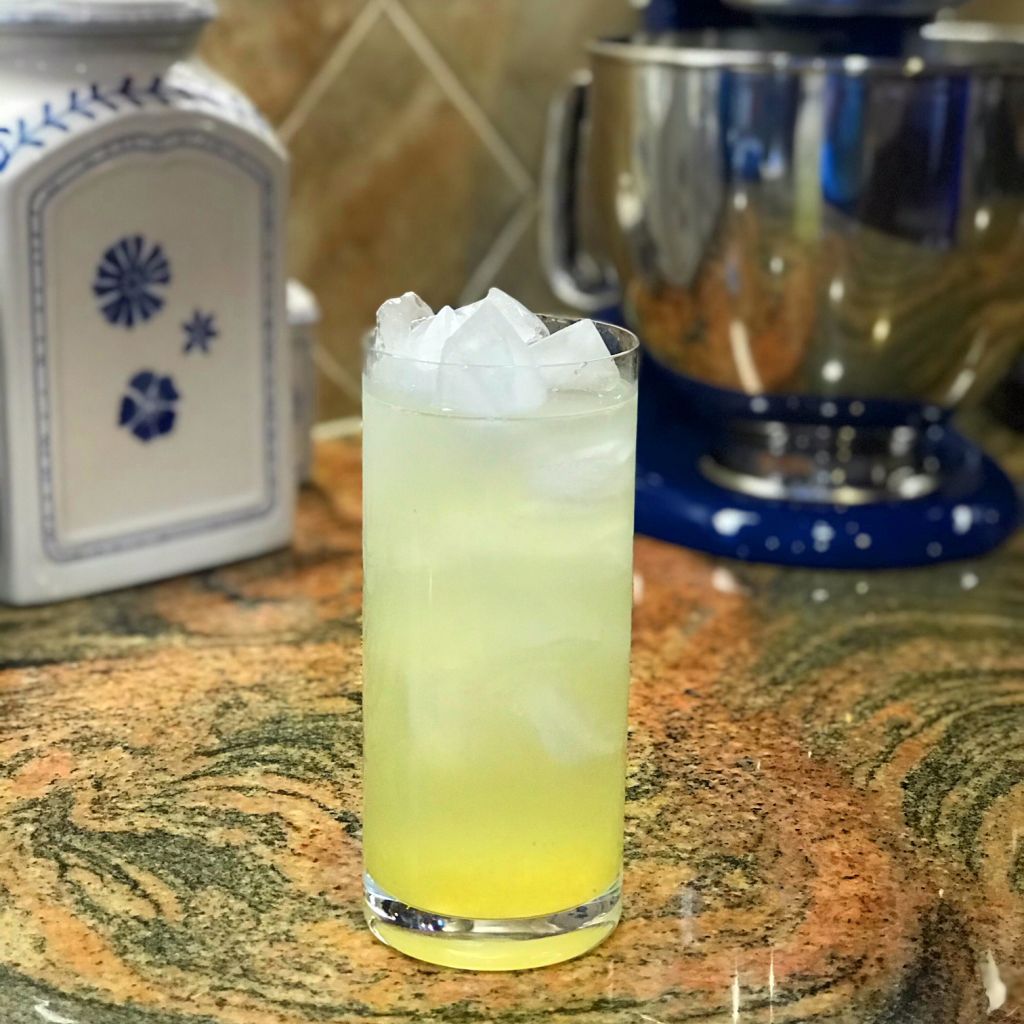 It tasted so delicious; just like I remember growing up in Canal Fulton. Even Andrew, who has never liked lemonade, had a glass and said it was very good — which is high praise, coming from him!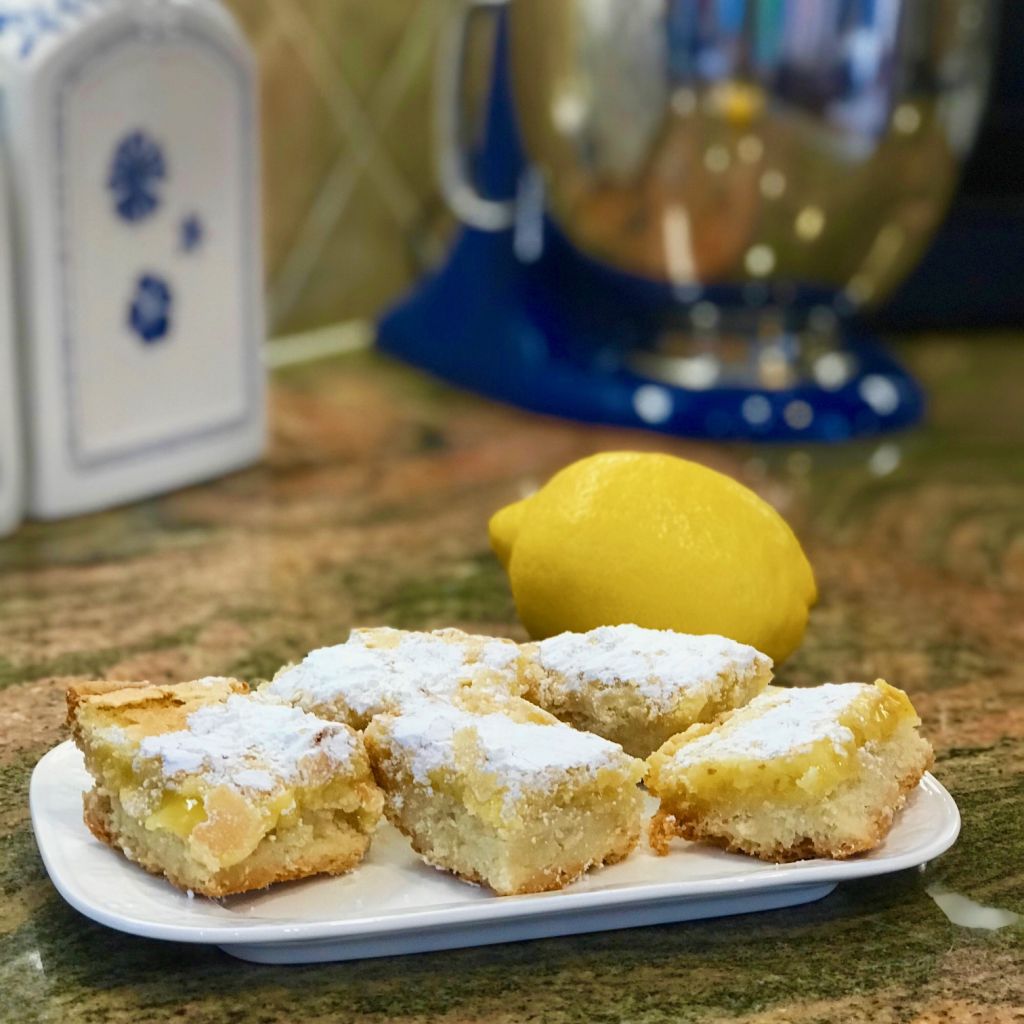 This afternoon, the doorbell rang. It was CL. He brought over a plate of the most delicious, ooey, gooey-est, rich, decadent lemon bars made with the lemons I had given them! We are so blessed to have found this new home in this new state (for us) with such wonderful neighbors. We are indeed blessed!
So when life gives you lemons, I say share them and enjoy!
UPDATE:
My neighbor, Judi Prow, shared the recipe she used to make these scrumptious lemon bars and she has kindly given her permission for me to share the recipe with you!
LEMON BARS

  by Donna Ward

2 C. flour
1/2 C. powdered sugar
2 cubes butter

Combine flour, powdered sugar and butter to
form bottom crust. Pat into a 9" X 12" greased
baking pan (I prefer a glass pan.). Bake at 350°
for 20 minutes, or until golden brown.

4 eggs 1 tsp. baking powder
2 C. sugar 1/3 C. lemon juice
4 Tbsp. flour lemon zest

Beat eggs. Combine with sugar, flour, baking
powder, and lemon juice & zest. Pour over baked
crust. Bake another 25 minutes. Remove from
oven. Sprinkle with powdered sugar. Cut into
squares when cool.