I know, I know. My promised updates and photos from my amazing time in Wenatchee, WA and on the Quilter's Cruise to Alaska are L O N G overdue. My bad. But life has been, well, you know….. B U S Y. I actually haven't spent much time at the computer lately. Which, for me, is very unusual.  We've had lots going on over here. Of course we've all been getting used to the new school routines and there's been a couple of Friday night high school football games to attend. We just happen to know a great defensive line player. Check out #79….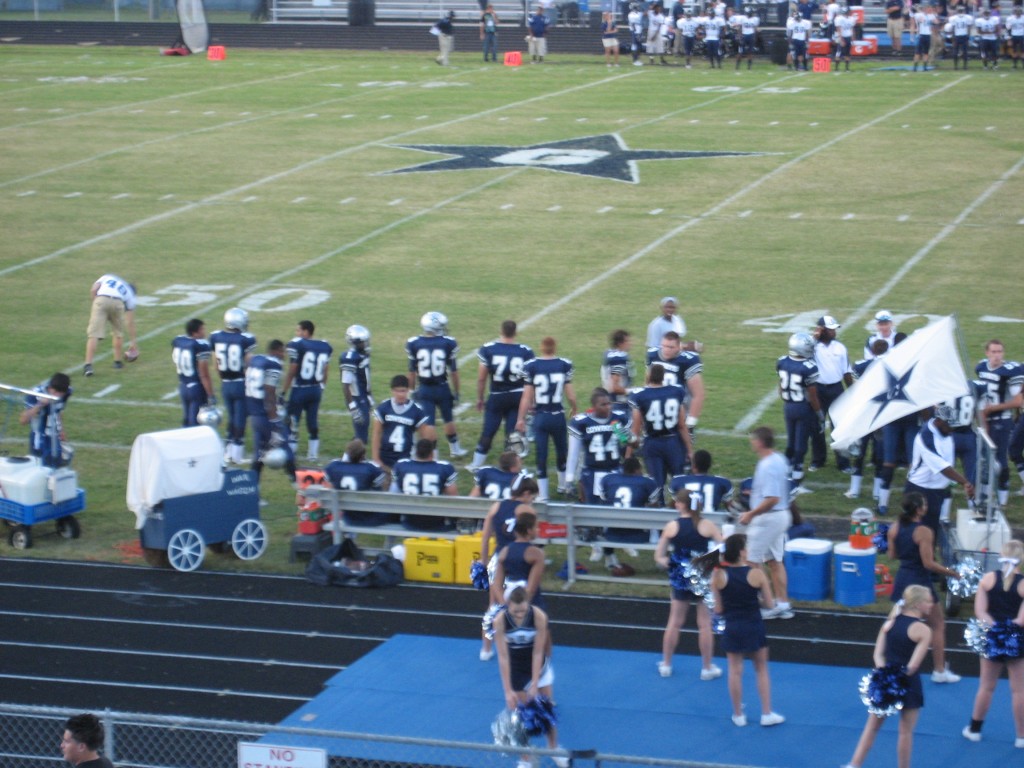 Go Cowboys!
And there's been a pretty spectacular sunset or two to marvel at.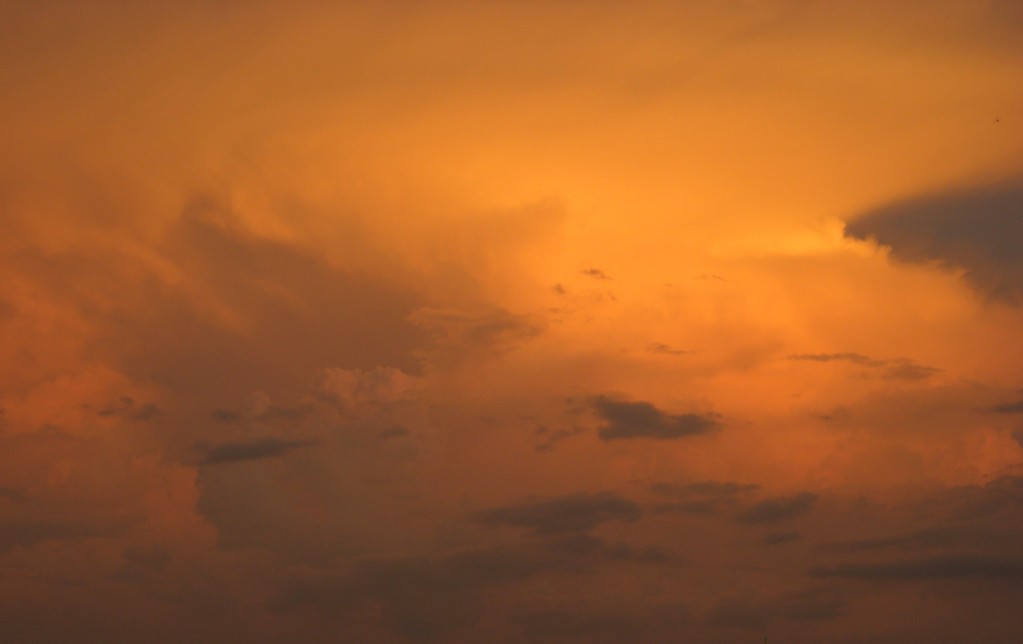 Go God!
But I've also been sewing again. Aaaahhhhh. It feels amazing. One might think I spend a great deal of time sewing. But the [sad] truth is, I don't get to sew as often as I'd like. With my busy travel schedule the past month or so, it had been (dare I say it out loud?) almost five weeks since I actually sat at my sewing machine. (Perish the thought!) So I've been playing with a pile of rainbow-colored strips and working on something special. Can't tell you what it is just yet, but it will be EXTRA special.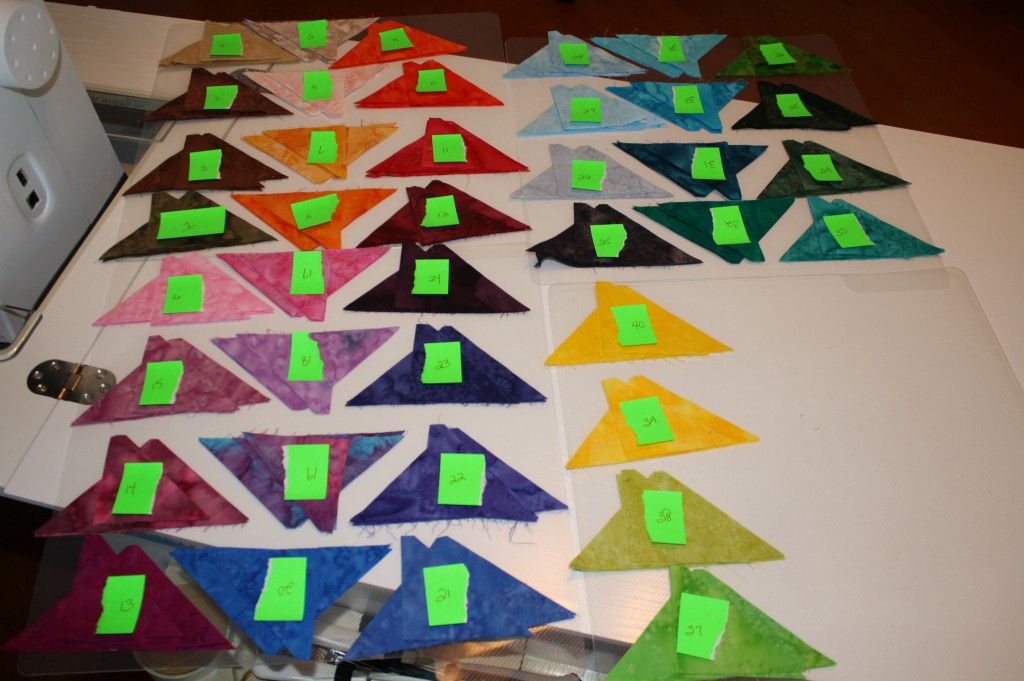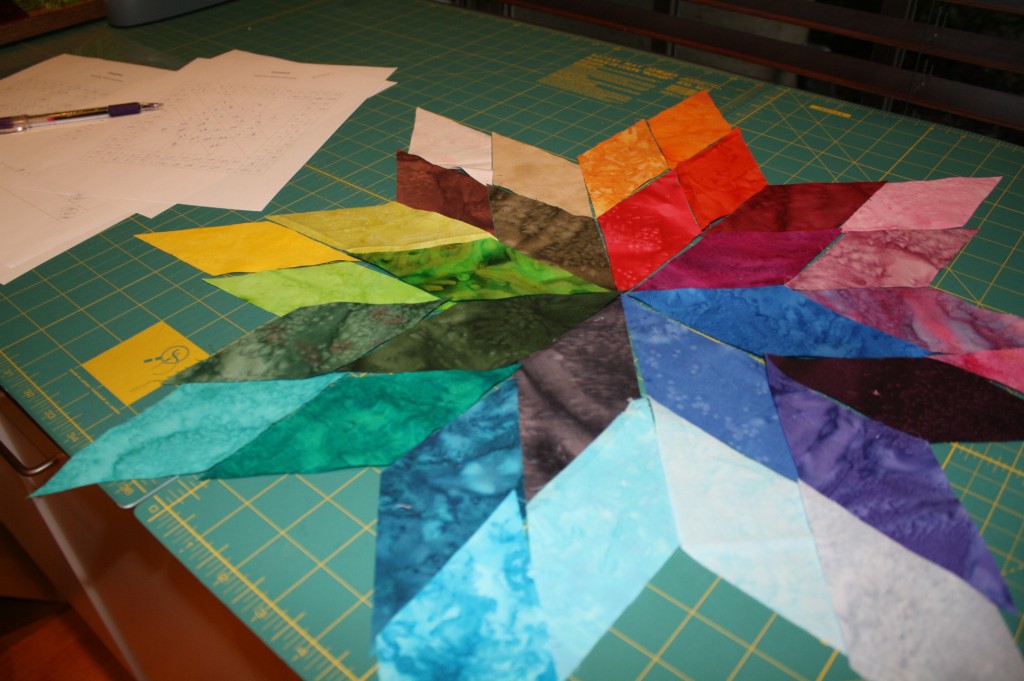 And so, from here…..for now…..I sew.