Thank you all so much for leaving such clever and funny comments for our fun little kitty photo caption contest! The boys and I got such a kick out of reading them; the boys must have asked me a dozen times a day if more comments had been left on the blog, and they had a ball reading them out loud and laughing at them all. I decided to let the boys pick the winner and they spent nearly an hour debating about which one to pick. It was a very difficult decision, but comment #17, left by Sydney, is the winner!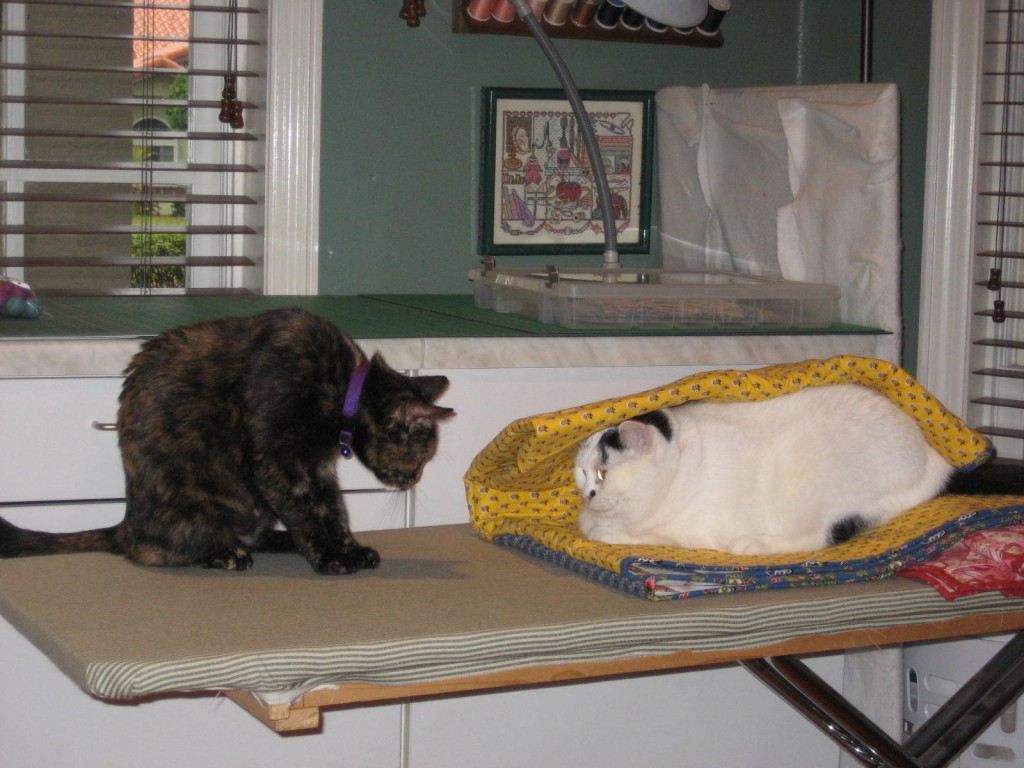 Poppy: Do you think she'll feed me twice if she finds me??
Snickers: More like put you on a diet…
I think one of the reasons we giggled so much about this comment is because Poppy is, well, shall I say….portly? Snickers is quite lean — not fat at all. We always tease that Poppy just has "fat fur. It makes her look poofy." So Sydney's caption really fit the bill! So, Sydney, please send me your snail mail address and I'll get your prize in the mail right away!
Thanks to everyone for taking time to leave a comment. I think I'll do this again soon. As soon as I come up with another clever photo to share!