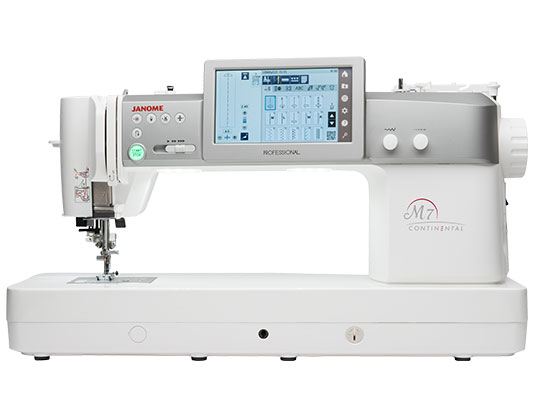 Janome just introduced the fabulous, CONTINENTAL M7 and I was honored to be a part of the launch at Janome Institute in Atlanta recently.
Introducing the new Continental M7!  (Click on this link to see a fun little video and then be sure to come right back here!
Janome Institute was an amazing experience. We met so many wonderful folks who are counterparts from Japan!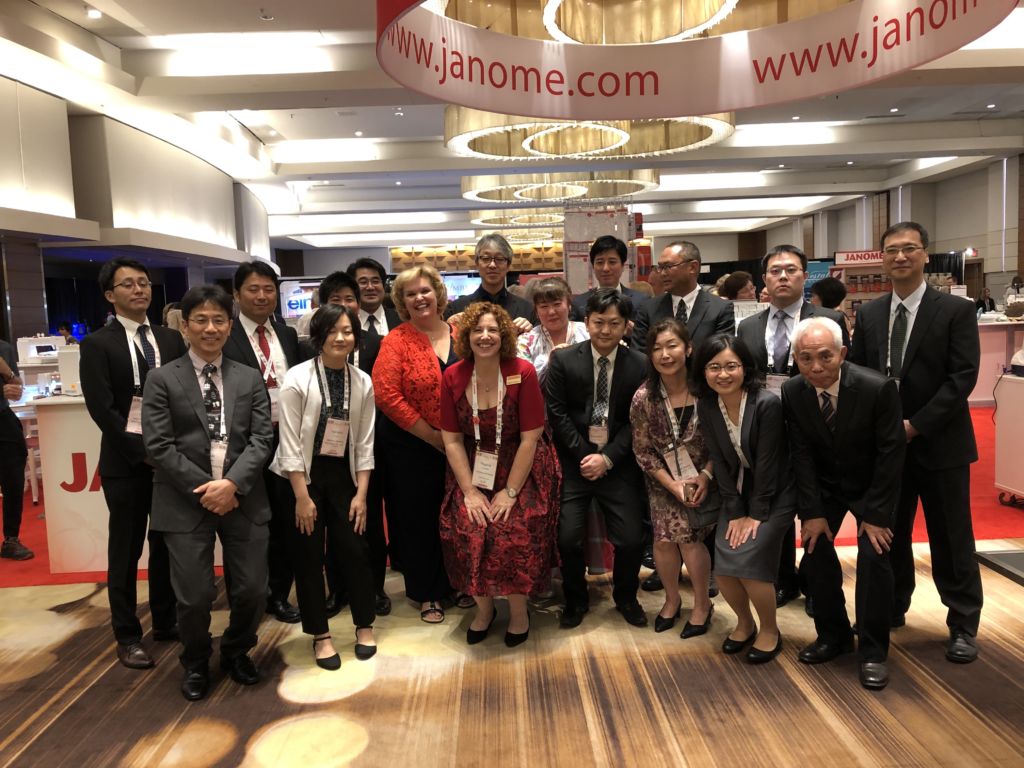 Plus we were able to spend time with some of our favorite friends, too.
So, let me tell you why I think the M7 is so extra special!
There are many incredible new features on this machine; so many, I hardly know where to begin! But here are a few of my personal favorites: 
The M7 has the industry's LARGEST sewing space available with more than 13.5″ from the left needle position! It sort of feels like the Creative 9450 and the 6600 got together and this is their offspring!
The line of sight has more than 3″ of clear space in the needle area alone. You can see everything you need to see without anything being obscured. Plain and simple.
There is a new, computerized and automated needle plate removal that makes changing the plate quick and easy with one touch of a button right on the screen! There's no need to find a screw driver. Ladies, this means no more broken nails.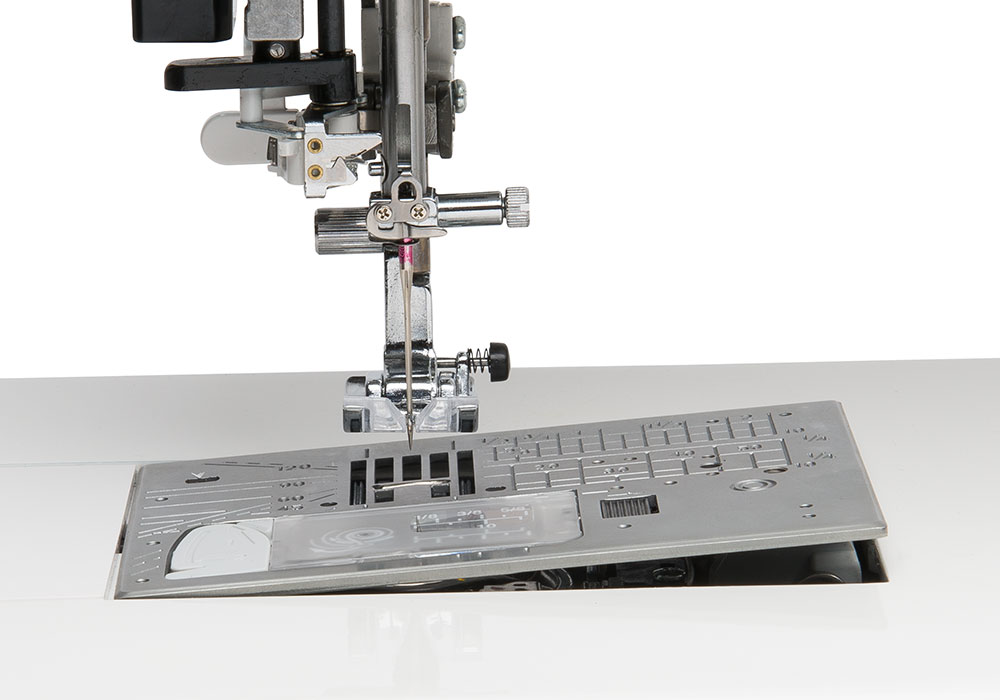 The M7 comes with SFS-i; Superior Feeding System that's intelligent! What does this mean, exactly? It means the feed dogs will stay down and out of the way until you take your first stitch. This feature allows you to freely move your fabric under the presser foot without it getting caught while you glide your fabric exactly where you need it. As soon as you take your very first stitch, the feed dogs raise and move your fabric smoothly in conjunction with your presser foot for complete precision and accuracy!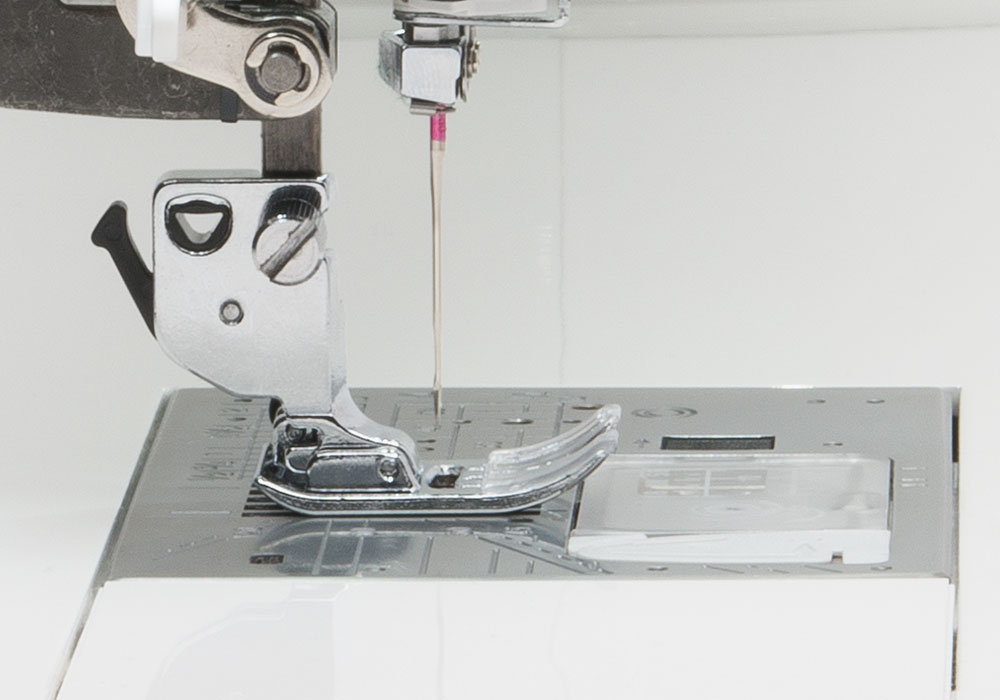 This machine has the industry's most powerful motor. It can sew through 12 layers of denim without hesitation or skipped stitches! I tried it over and over. There is just NO HESITATION.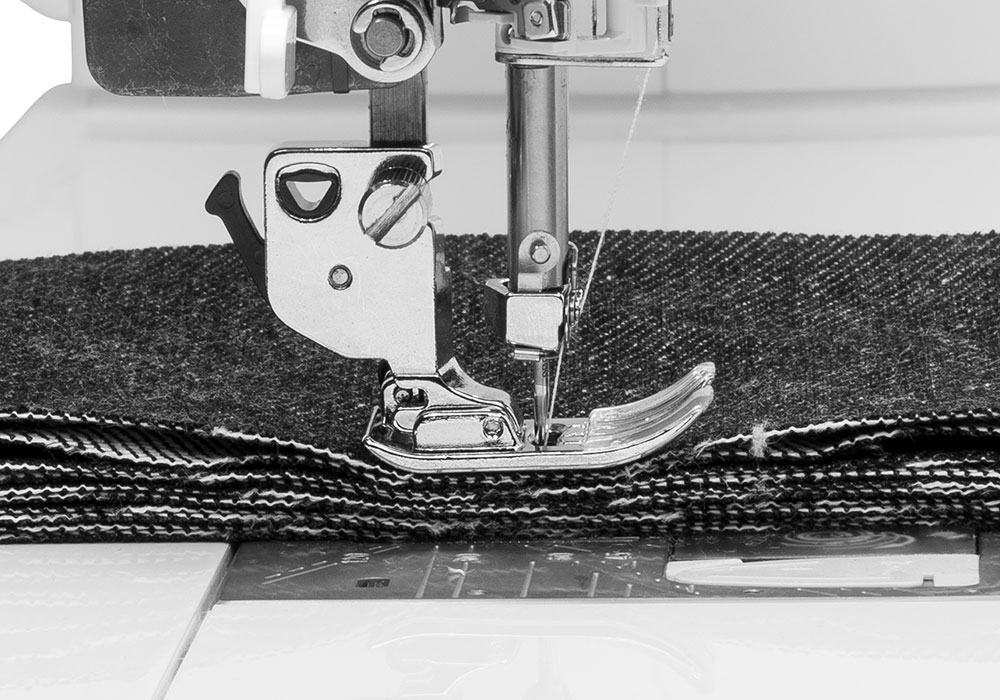 It has a terrific, fun new feature. It makes stitches which LOOK like hand sewn stitches! Can you even imagine? There are a number of stitches which will adjust (ever so slightly) so they are not uniform; so each repetition is a little different and look like they are sewn by hand! Think of the possibilities for crazy quilting? Oh golly goodness gracious. I can't WAIT to get my hands on this feature. Just sayin'.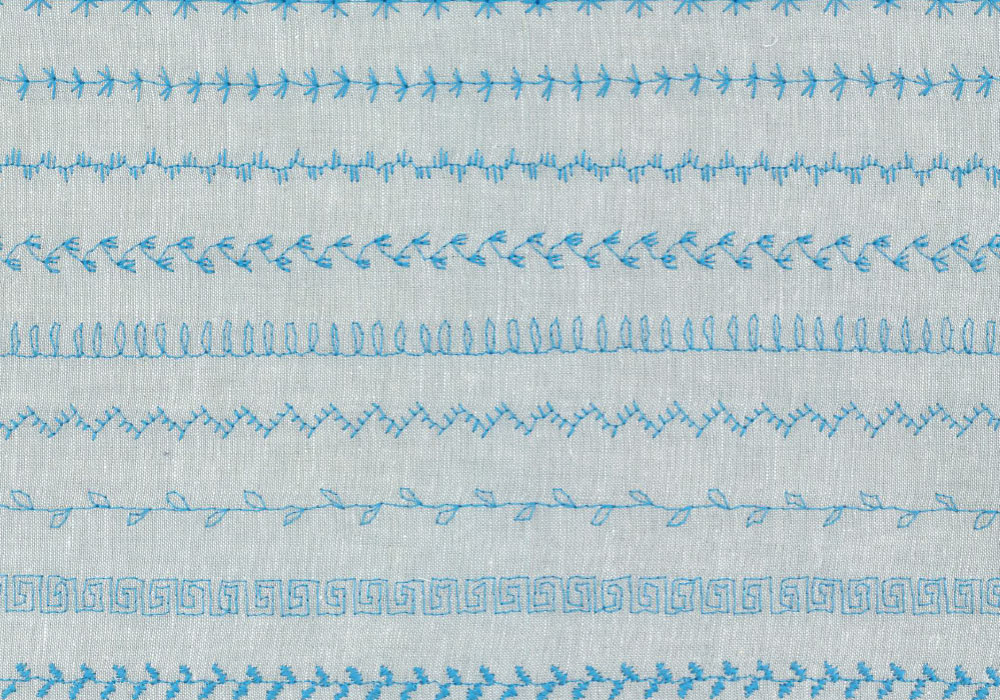 There's a brand new App called AcuSpark. With this new app, you'll never need your instruction manual again. Simply scan the QR code on each screen and up pops all the information you need about the stitch, setting or function on your smart phone or tablet. (But don't worry — a manual is still available should you want one!)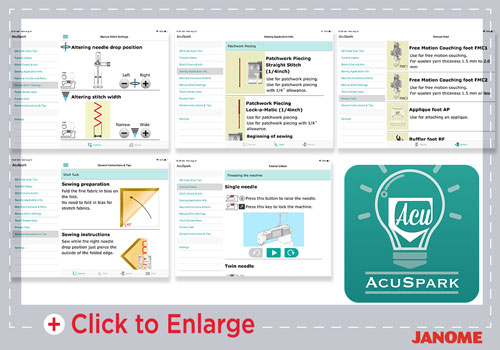 CLICK HERE to see so much more about this amazing machine!  There is so much to love about this new machine. I could go on and on and on.
The demand for this machine is so high I don't actually have one in my own studio. Yet. But I've got one on order. And I'll need a new sewing cabinet to go with it. (Don't tell Mr. Kim. I'm going to tell him it will be my Christmas present. Wink!)
So get yourself down to your local Janome dealer to at least see what the fuss is all about. And let me know what you think!