I LOVE September! And this year, I love September even more than usual! There are lots of great things happening and I can hardly wait to share them with you. The biggest news is that I am very excited and honored to be the
Aurifil Designer of the month for September!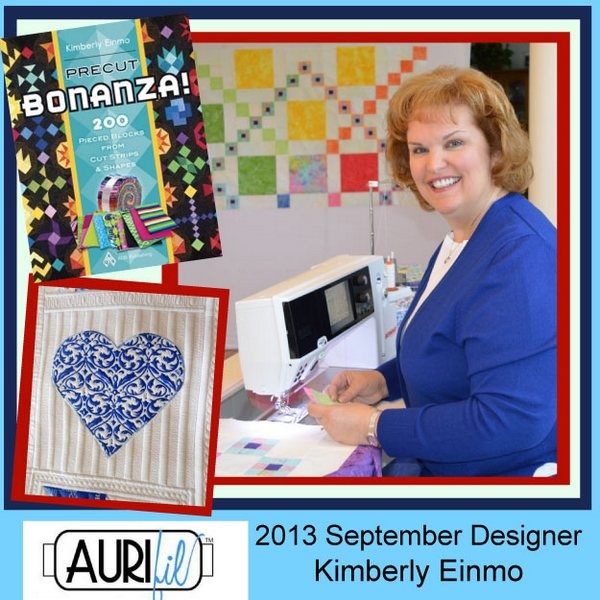 Wow! I can still hardly believe it, really. Pat Sloan (the queen of all things quilting!) asked me to be an Aurifil BOM designer last year and I've been eagerly anticipating my turn — especially when there have been so many awesome designers already this year!  Check them out by clicking HERE. For my block I designed a fun pieced star variation using Pat Bravo's "Rock and Romance" fabric line from ArtGallery. All the designers were challenged to create a pieced block inspired by classic rock and for me, that was Electric Light Orchestra — ELO — from the 80's. In particular, my favorite song was Mr. Blue Sky. (Remember that one?) If you want to bounce along to a blast from the past, click HERE. ( I don't think there's anyone who could be in a gloomy mood after hearing that song.….)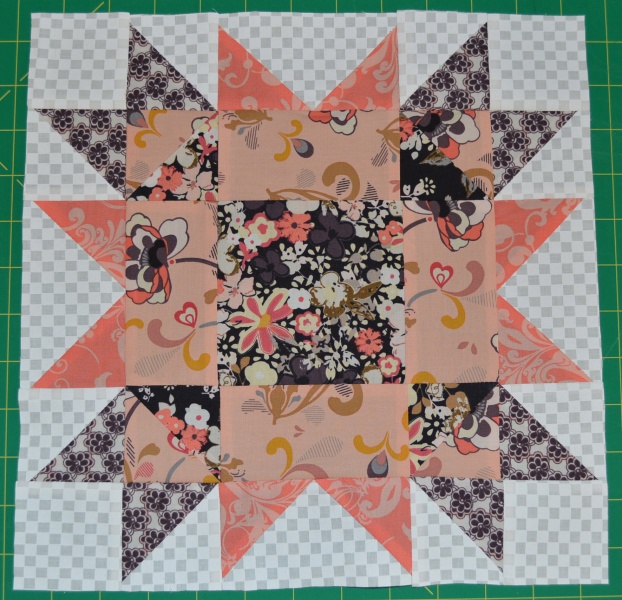 And just look how gorgeous the blocks look for 2013 already!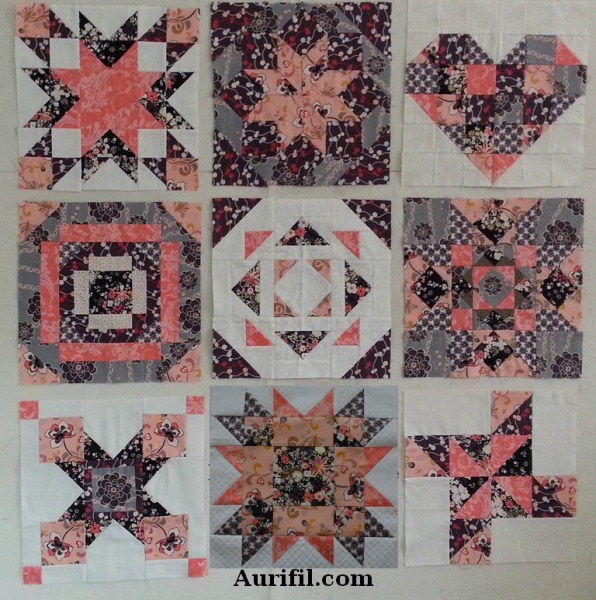 So without further ado, click HERE  and HERE to read Pat's interview with me.  I really opened up and shared some fun and quirky things I hope you'll enjoy finding out about! You'll get to see my very first quilt (never before seen, and quite possibly never, ever to be seen in public again….) You'll get to see a very spiffy leisure suit I made (and for which I won a blue ribbon in 1975) when I was 12 years old, plus I think you might be surprised to find out what my favorite passion is other than quilting. I shared LOTS of photos  plus you'll get to download the instructions for making your "Mr. Blue Sky" Aurifil BOM, along with the previous 8 blocks!
Giveaway Alert!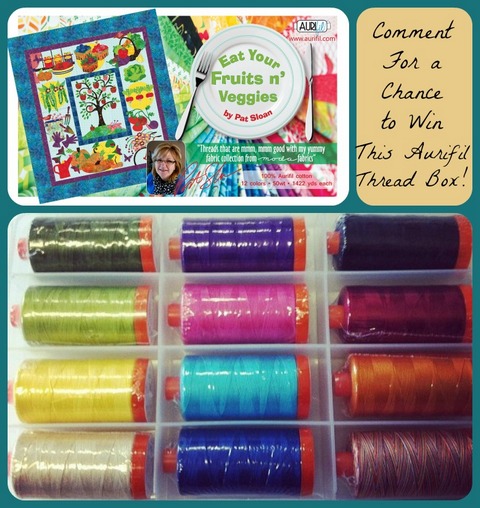 The best news is that Aurifil has graciously offered to host a F-A-B-U-L-O-U-S thread giveaway in honor of my being the September Designer of the month! (THANK YOU, AURIFIL!!!) All you need to do is leave a comment here on the blog and tell me what color I think is the "new neutral"! (Hint: You'll find the name of the color somewhere in my answers to the interview questions.)  Or, simply share what surprised you the most about me after reading the interview. We'll have a drawing on September 9th, which is another reason why I love September so much. September 9th is my birthday! (Woo hoo!) And this year, I'm celebrating a milestone birthday, so it is extra special! Can you guess which one?
In other newsy news…..
You may or may not have heard but my studio is featured in the current (Fall 2013)  issue of Studios Magazine! Oh my goodness…this is just beyond thrilling and such an honor for me! You can find it in stores like JoAnns, online, and other newsstands right now. For a peek inside my studio, click HERE  and HERE to see the transformation.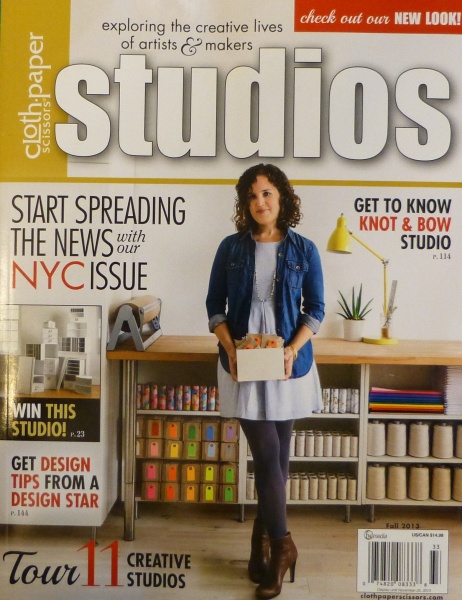 A very special quilting retreat workshop!
And last but certainly not least, I'm very excited about a special event coming up soon. Best of all, its not too late for YOU to  join me for an exclusive, three day retreat at the National Quilt Museum in Paducah, KY! That's right — if you want to get away from it all, escape the late-summer chaos at home, or enjoy some R & R (recharge and rejuvenation) quilting time, there are still a couple of openings left in my workshop.  I'll be teaching a fun, precision-pieced, modern sampler quilt where I'll teach you absolutely every trick in the book for using precuts! And don't worry — there is absolutely NO homework or advance preparation involved. (How great is that?) All you need to do is bring 1 Jelly Roll and 1 matching Layer Cake plus 4 yards background fabric and you'll make this quilt in your favorite fabrics and colors!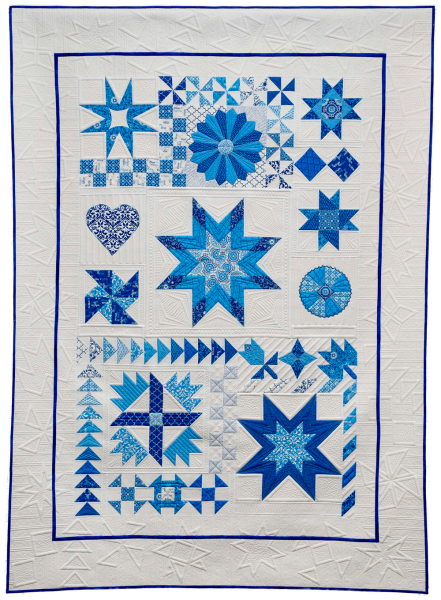 For more information, click HERE.
If you can't join me in Paducah in September, why not plan a trip to the Tetons and visit me in October at:
The Jackson Hole Quilt Festival!
That's right — there's simply no prettier time of year in Jackson Hole than early October. I'll be teaching 4 of my most popular (and favorite!) classes and you'll have a grand time enjoying the outstanding weather and scenery in between quilting, making new friends, and immersing yourself in all-things quilting. Seriously, it is going to be such a great time! In fact, I'll be spending my 25th wedding anniversary there in Jackson Hole with the quilters while my sweet hubby holds down the fort back here at home. (What a fantastic guy — he's a keeper, I tell 'ya!)  For more information and all the details, click HERE.
So, that's the recap for the beginning of what will be a glorious month ahead. I hope you are all as excited about September as I am! I've got lots more to share with you in the coming weeks.
Woo hoo!!! September is here, so bring on the changing leaves, cooler temperatures, lots more quilting, and all good things!