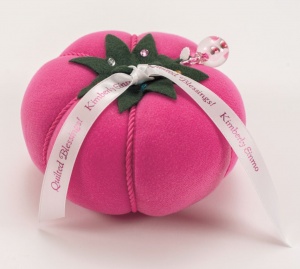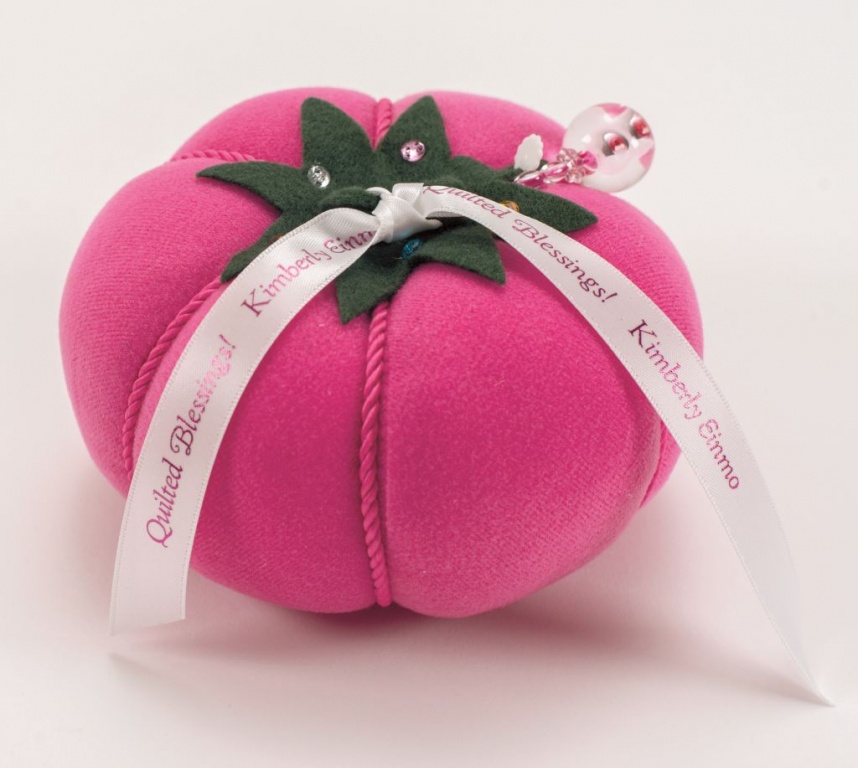 Would you like to know the story
behind my pink velvet pincushion?
Years ago during my travels overseas I bought a plump, pink velvet pincushion from a tiny shop in Heidelberg, Germany. When I filmed my very first CRAFTSY class in my home studio, the three young men on the production crew who came to film the class saw my pink pincushion and thought it was just the funniest thing!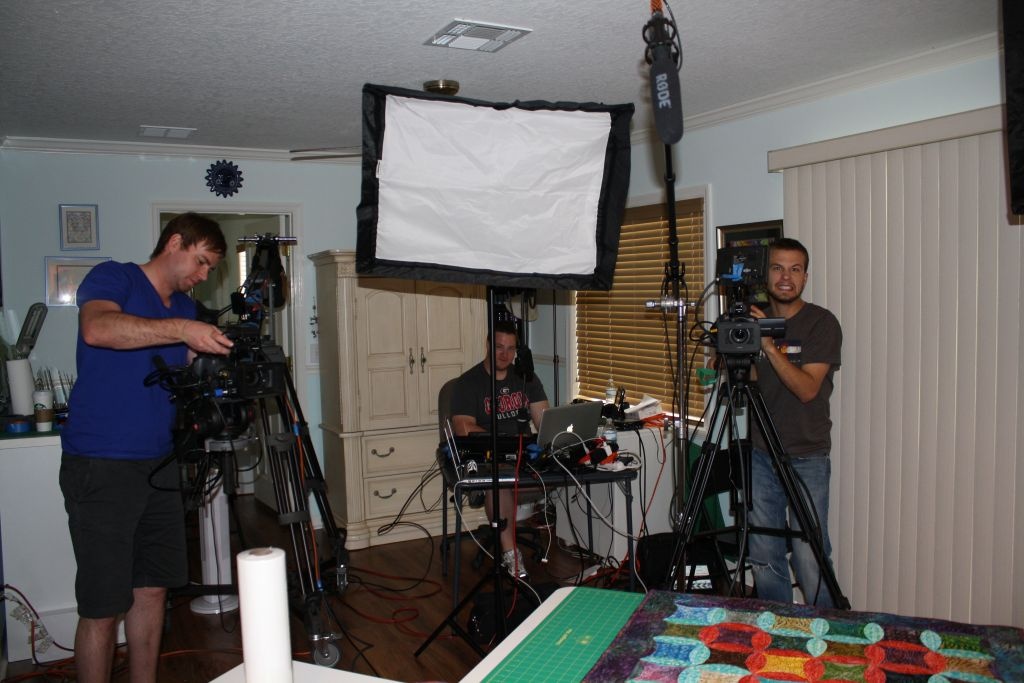 They began kidding around and having fun by moving it around the set – much like an "Elf on the Shelf" – so the pink pincushion would appear in different places in different shots. This became quite a game for them and we all laughed between takes. In each of my subsequent (five total!) CRAFTSY classes, if you watch closely you'll spot the pink pincushion in all sorts of interesting places: on top of my sewing machine, hidden by the iron, or strategically placed on a bookshelf behind me. It seems to move like magic from one shot to the next!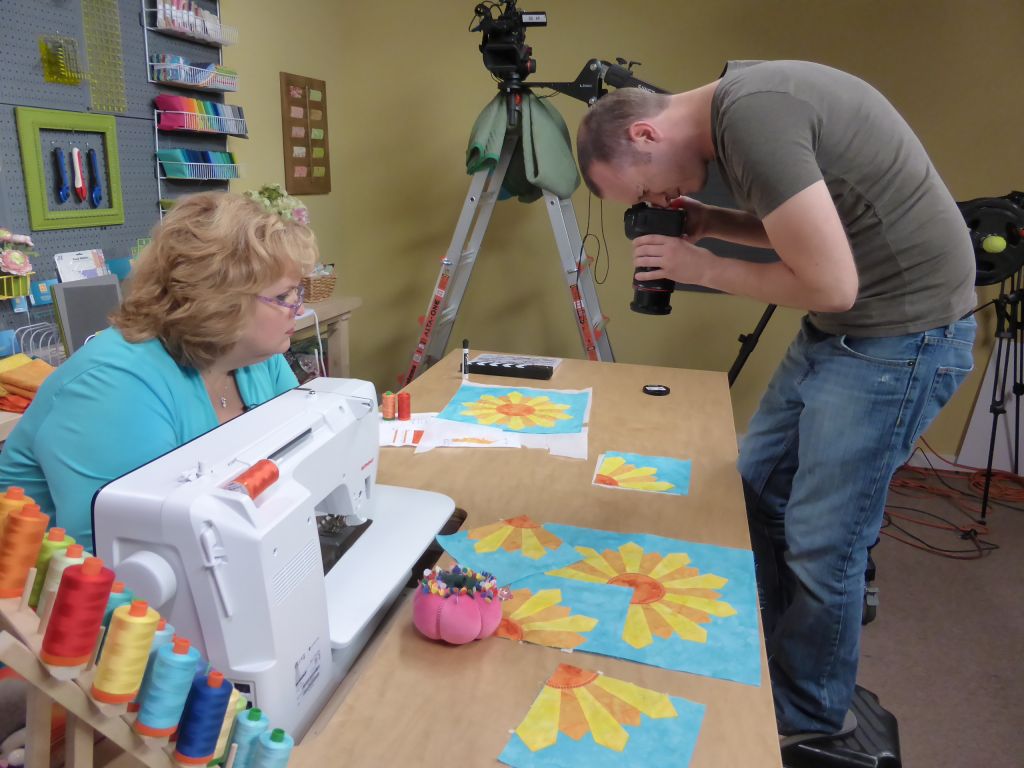 The crews have had a blast positioning that pincushion on the set of each of my classes! It has become my trademark and I am now known as the "quilter with the pink pincushion." Personally, I think every sassy quilter needs a pink velvet pincushion in their studio. I've added my special "magic pin" (for sewing perfect diamond points when making my signature Lone Starburst quilt) and a special ribbon with quilted blessings.  
If you need a pink velvet pincushion in your studio, you can get one for your very own on my website by clicking HERE.
Remember: It's good to be a sassy quilter! Think pink — and quilted blessings to you!