I'm thrilled! I received this nifty honor from my dear quilting-friend-extraordinaire, Mary Flynn! Not only this, but she honored me on my birthday this past week (yes, I celebrated this past Tuesday) with a special blog entry dedicated to me and my website! Be sure to check out her very special blog, Quilt Hollow . Scroll down to her entry on September 9th — and while you're there, be sure to save it as one of your favorites and visit it often.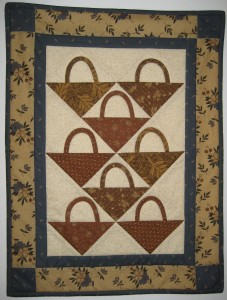 She writes a wonderful blog and shares photos of her current projects and her home decor.
And let me just say, her home is like walking into the pages of Country Living — it is gorgeous! I've never known anyone who decorates with a homespun country theme better than Mary. She has an absolute knack for decorating with the neatest antiques, baskets, flea market finds, and fabulous little niches with the focus on what we all like best, QUILTS, QUILTS, QUILTS! Enjoy the tour!
I want to share with you some of the gorgeous little quilts Mary has made for me over the years and has surprised me with for birthdays, Christmas, etc. I have them hanging throughout our house, and I love and treasure each of them!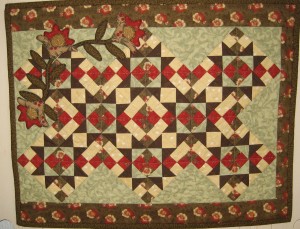 I especially love the Small Stars Quilt with machine appliqued flowers. I look at it daily — I have it prominently displayed right inside the hutch of my desk in my sewing studio!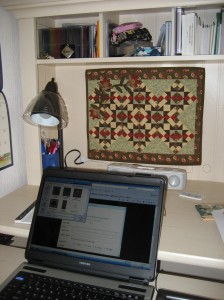 But most of all, I want to send a big shout out to say, "Thanks, Mary" for being such a dear friend for all these years!