Bon Jour!
A few weeks ago you may have seen a short little video I posted on Social Media about a new line of fabrics from Timeless Treasures called Bon Jour! I paired those pretty prints with several of my Solid-ish fabrics to create a "curated collection."
At the time, I promised to show you the project I had planned for those scrumptious fabrics.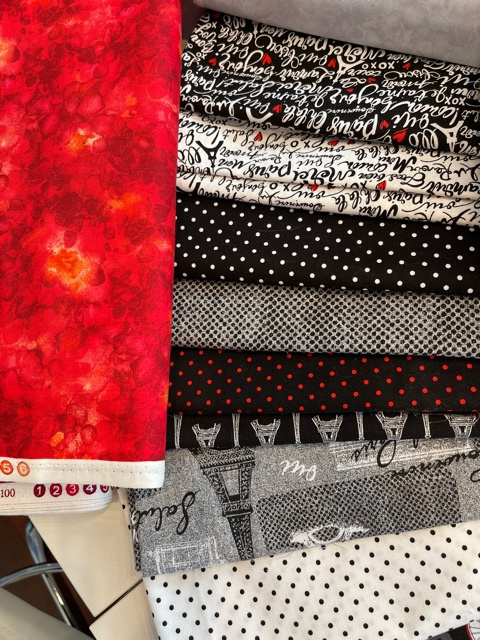 "Maraschino" from my Solid-ish line goes particularly well with Bon Jour…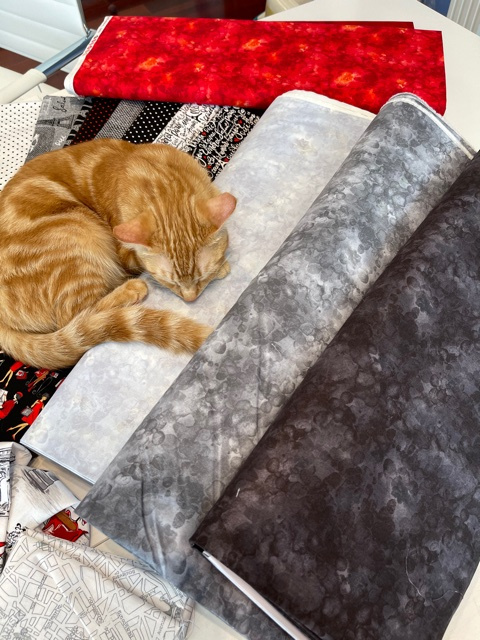 …as do Mist, Stone and Black (shown from left to right next to Tater, above.)
I'm so pleased to share "Star Chain" made with these luscious fabrics!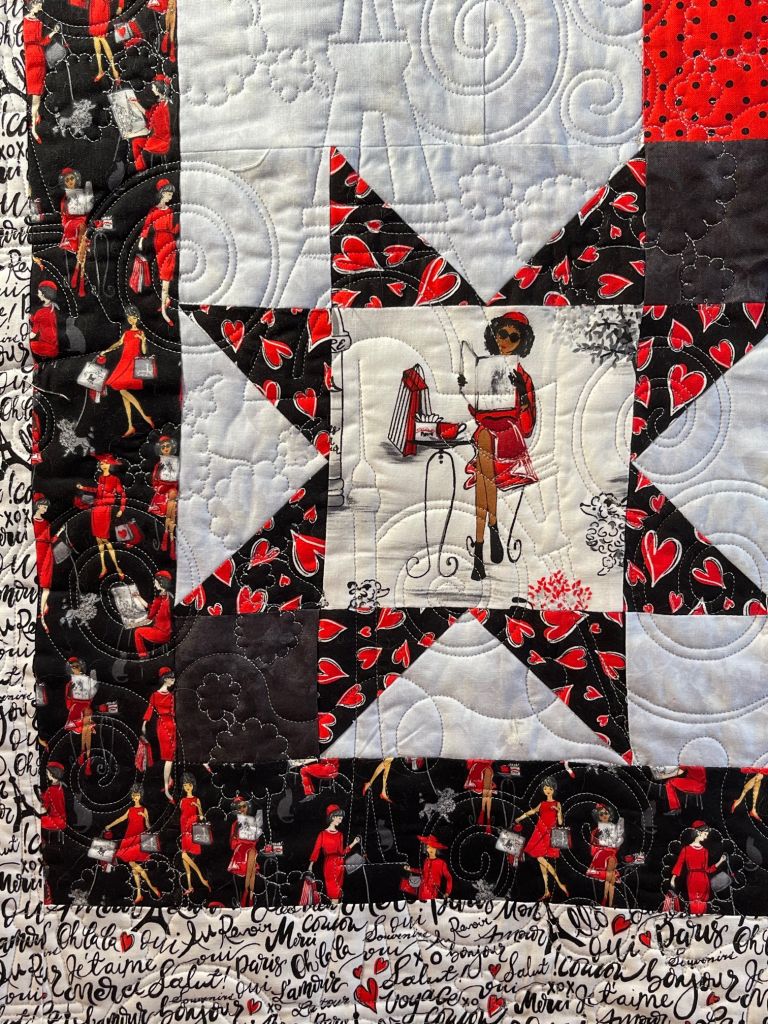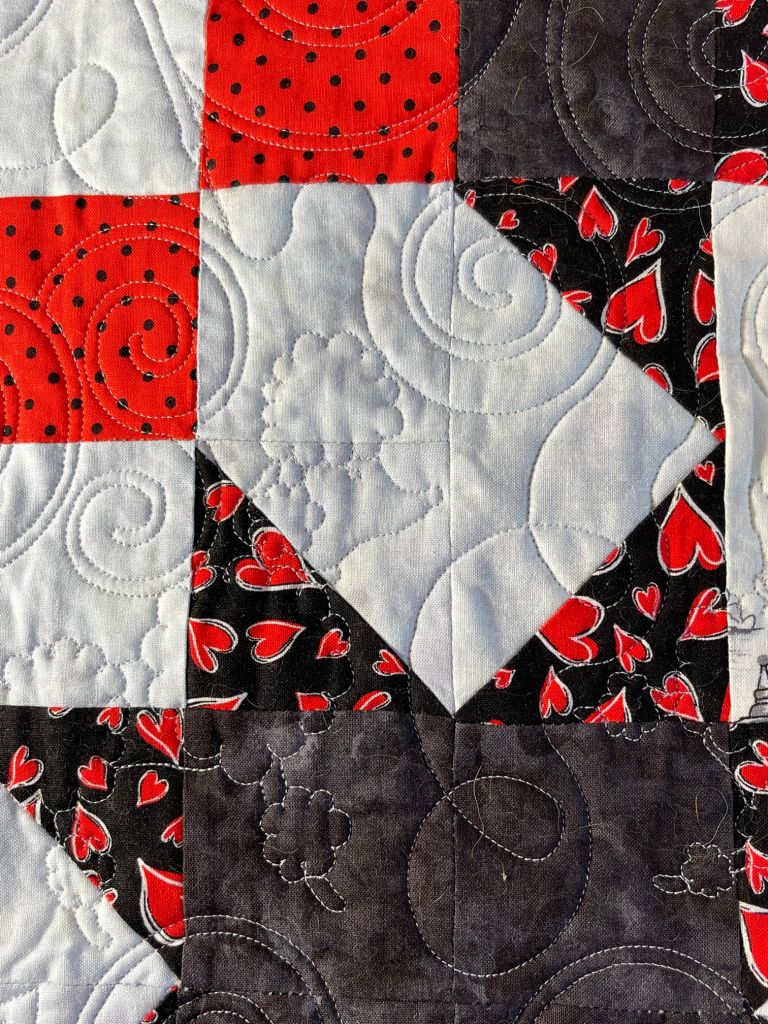 And since there were leftover pieces after constructing the quilt top, a pieced back showcasing the prints was the perfect accent. It's almost as lovely on the back as the front!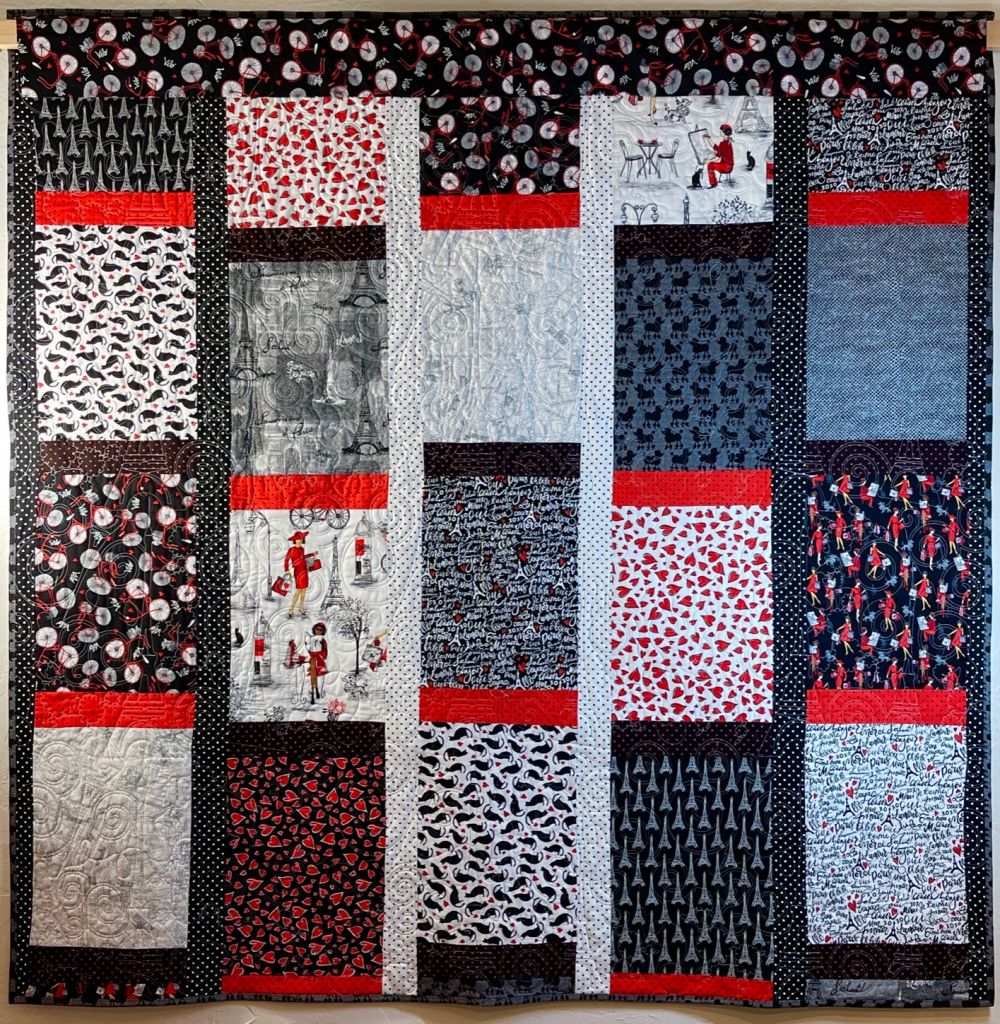 The Star Chain pattern, which is such a fun quilt to make, is featured in my book, Clever Combo Quilts and is available by CLICKING HERE. In honor of this special event, the book is on SALE for a limited time!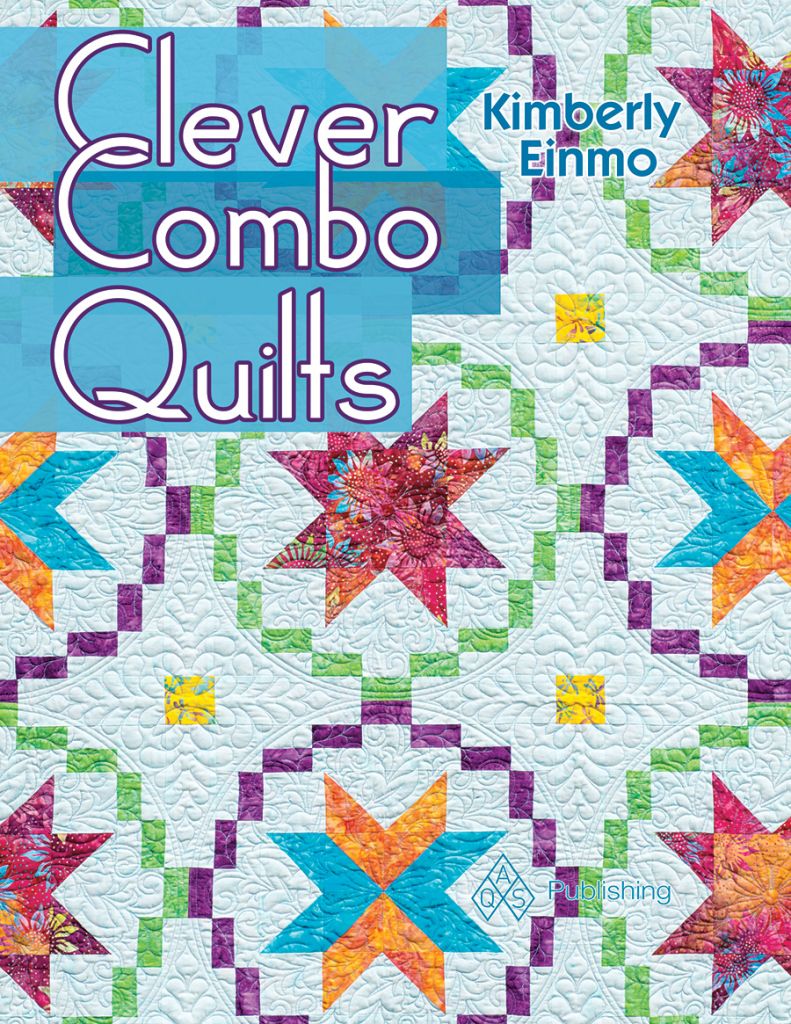 But wait, that's not all. I'm hosting a very special event!
GIVE-AWAY!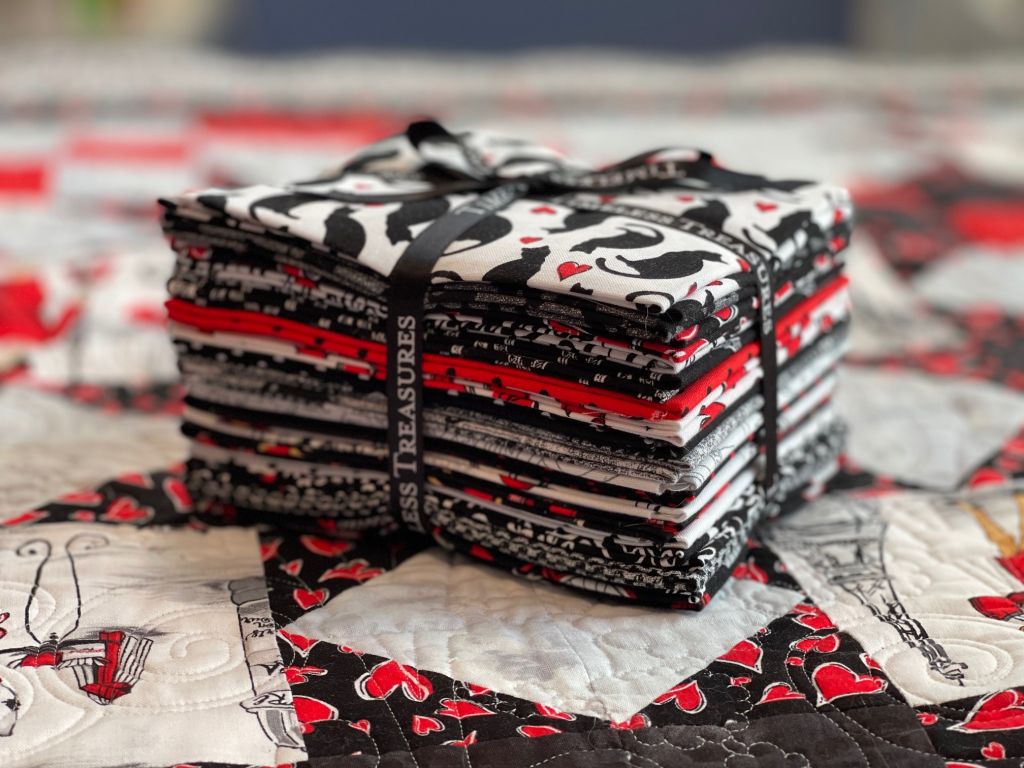 I'm hosting a give-away of this pretty bundle of Bon Jour fabrics which contains 17 fat quarters; more than enough for you to create your own beautifully, French-inspired, classically black, white, gray and red quilt!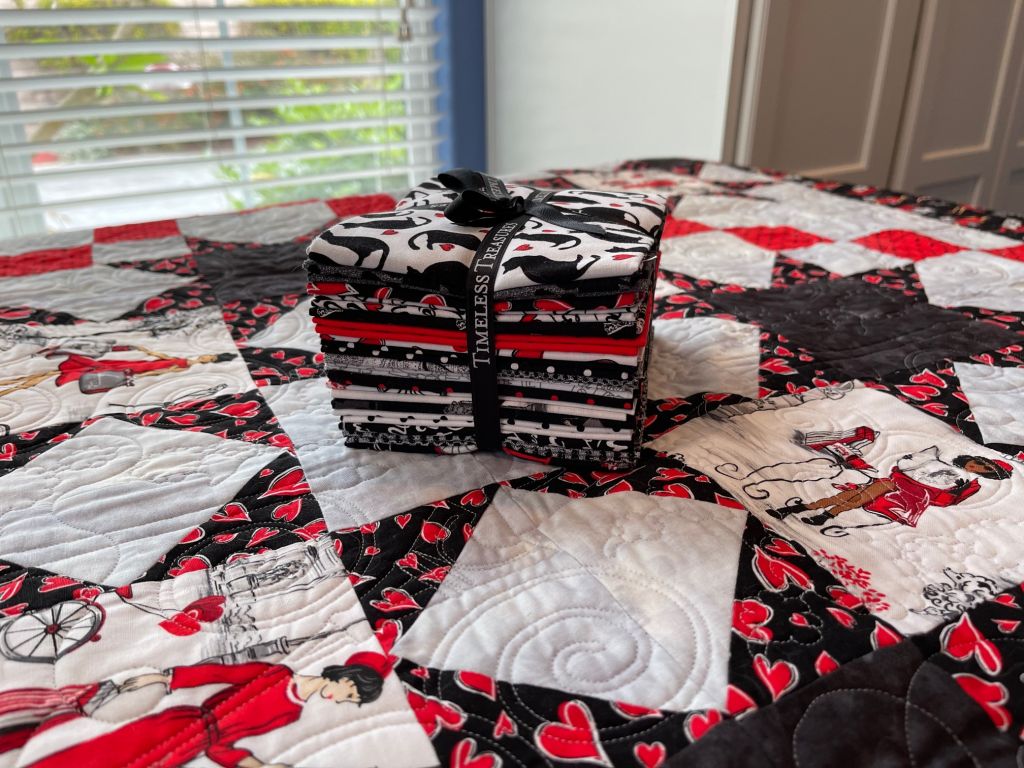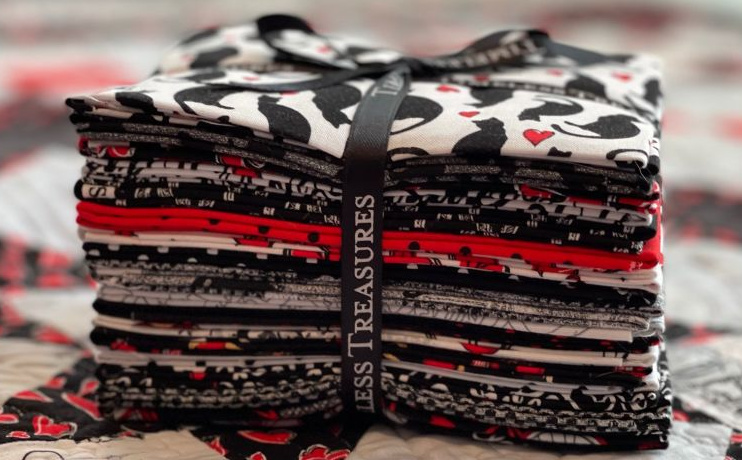 It's easy to win. Simply leave a comment here telling me why you'd like to win this bundle (and an extra entry just for sharing this post!) and a winner will be chosen on Monday, June 14th. That's it! This lovely fat quarter bundle could be yours!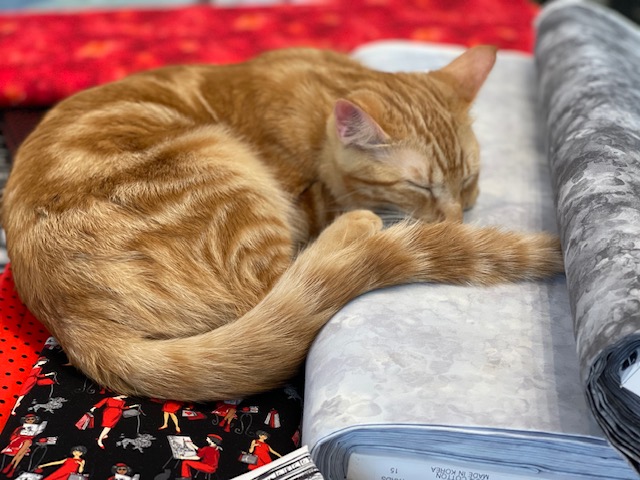 So until next time, Tater and Cheeto and I say, "Bon Jour!"