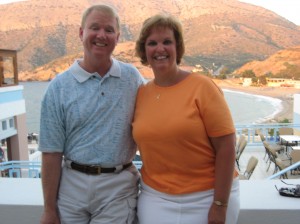 Welcome to my new travel log! This is a big step for me. But then again, my whole life has been about taking big steps.
Yes, I'm starting the new, fall season with two new blogs: one about quilts and quilt-related things, and this one — which will be about some of the wonderful places my family and I visit. In Germany, Europe, the United States…..perhaps even around the world!
My vision for this blog is to make it pure fun and to share my love of travel. Next to quilting, it is the thing that "recharges" my batteries the most! But hopefully, it will be fun for you, too! That's why I'll post photos and share stories of the places we've been to recently, and of course, the places we're going, too. Have fun trying to guess the locations — you might recognize a spot or two along the way!
Thanks for taking this armchair journey with me and my family.
The French say "bon voyage." The Germans say "gute reise." I say …. enjoy!
Kimberly