Happy Wednesday, everyone! Hope this week is going well for you out in cyberland!
My dear friend, Birgit Schuller, sent me a photo of her Anvils mystery quilt top, and I just had to share:
Fabulous! I just love the colors and fabrics you chose, Birgit. Can't wait to see how you quilt it!
A special request…
Birgit has a request for all you fabric-finding sleuths out there. She is in need of at least one more yard of the paisley print border fabric. In the photo above, her top is simply pinned to the paisley fabric (which belongs to someone else.)  Here is what she wrote:
"Do you think your wonderful blog readers could be helpful in pointing me to a store where I could get another yard or so of that beige/purple/brown paisley print? That would be fantastic! The selvage reads: Pattern # BTR-5392 Blank Quilting 2008. It is the focus fabric of their Duquesa II collection, colorway Mocha."
Ladies (and any gentlemen readers, of course), let's help her out! If you have any of this fabric you'd be willing to share, or if you know where to get it, please snatch it up and send it to me. (Email me for my address please). Since Birgit and I have boxes going back and forth through the mail frequently, I'll take care of getting it sent to her in Germany.
Here is a picture of the fabric so you can see it better: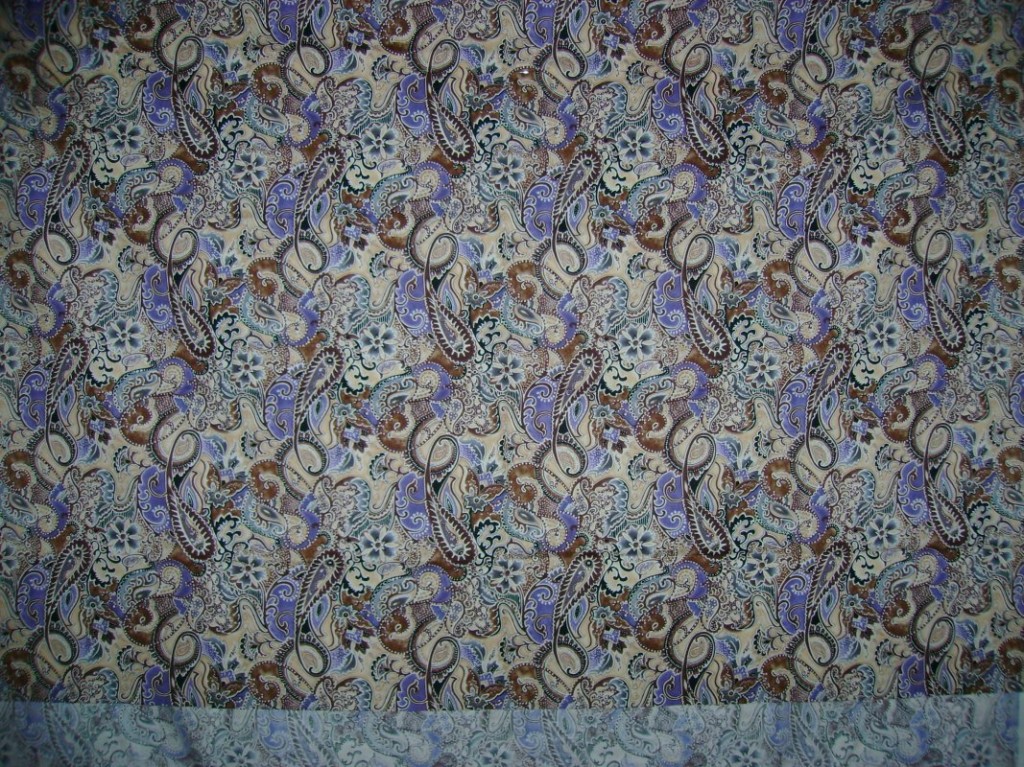 This fabric is absolutely perfect for the border of Birgit's Anvils mystery quilt!
Thanks for all your help, fabric-finders. I really appreciate it, and I know Birgit does as well!