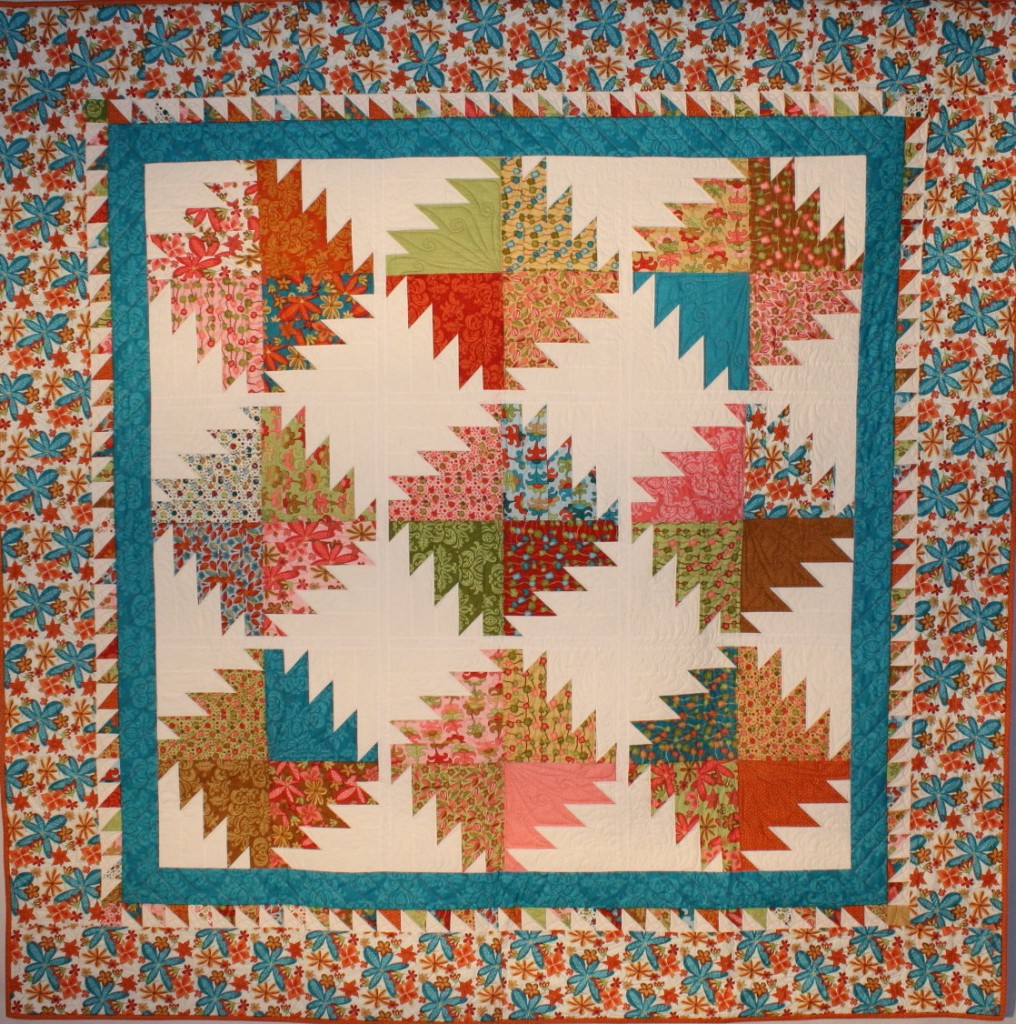 One of my favorite quilts from my second book, Jelly Roll Quilts & More, is Chain Saw. Honestly, this pattern has it all! It flies together in super-speedy, record time; there are no points to match, and it is spectacular no matter what line of fabric (precuts) or scraps you use. What's not to love? The only thing better is teaching the class and sharing this quilt with others who end up loving it as much as I do!
Which is exactly what I did recently when I taught a full class of students at my favorite local quilt shop, Scrap and Sew. Ooohhhhh, the fabrics everyone brought to class were so yummy. And despite the relentless heat outside, we stayed cool all evening while everyone stitched and slashed (with their rotary cutters, of course) and stitched some more.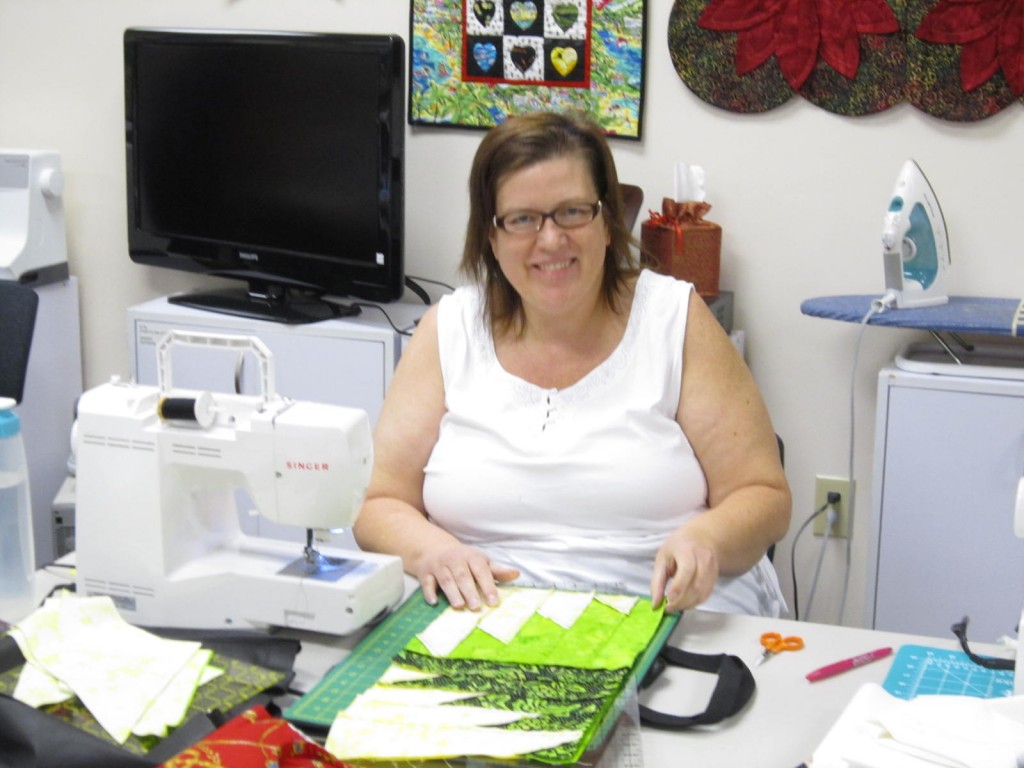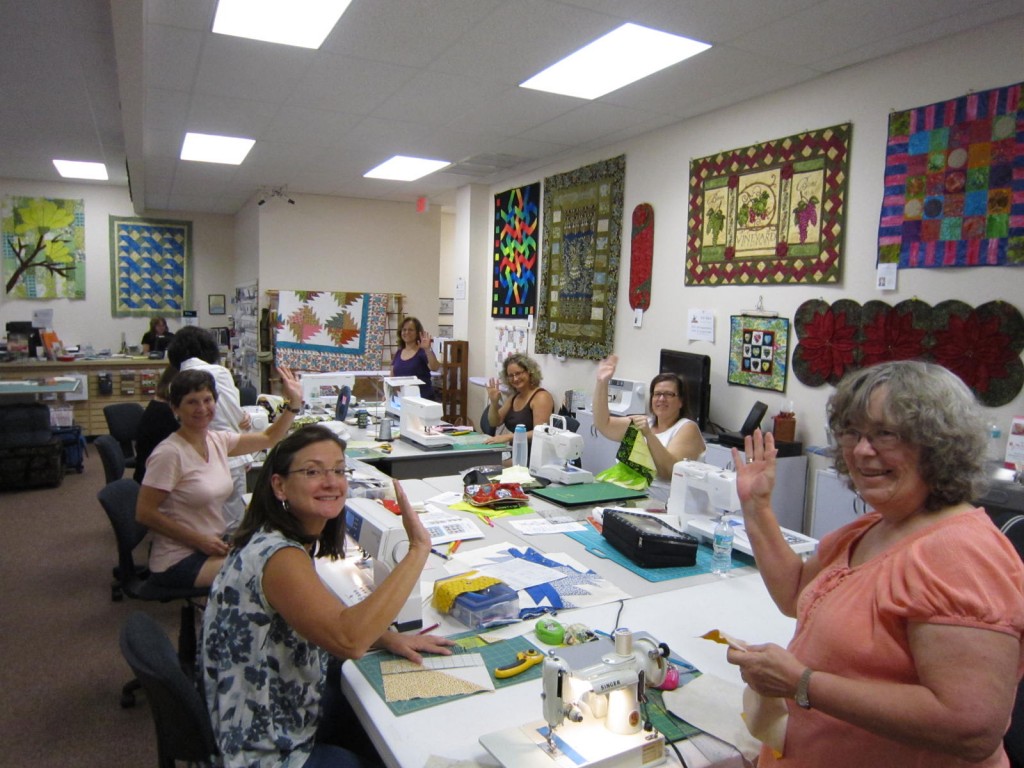 Such a friendly group! They're waving "hello" to all you readers out there! 🙂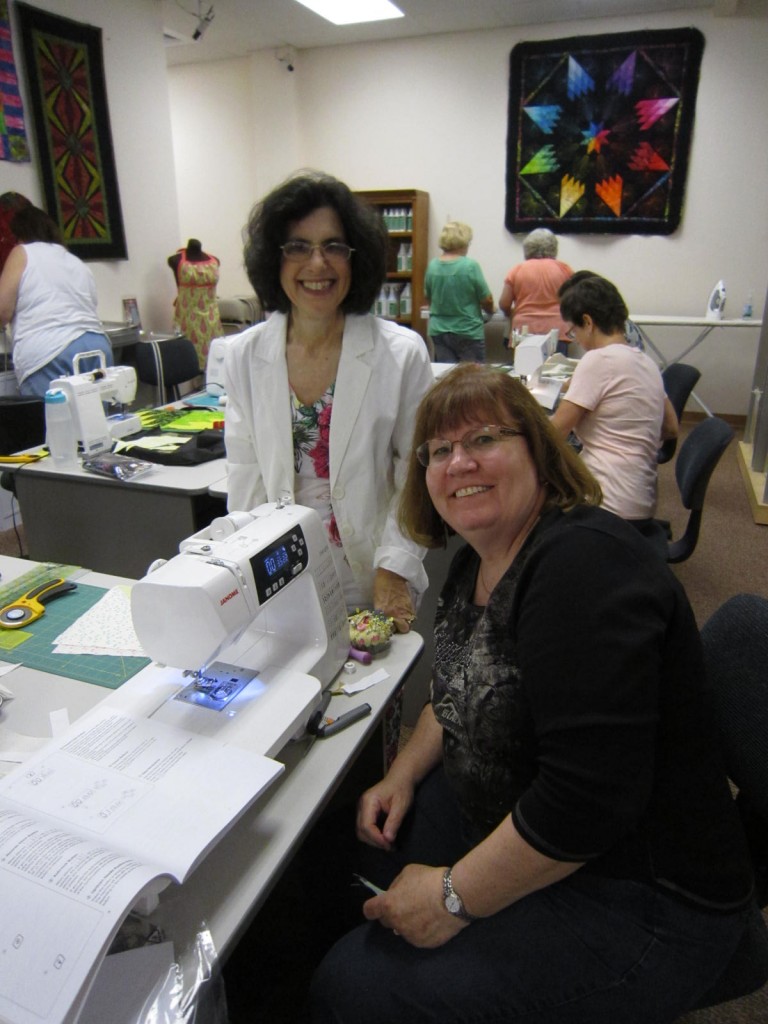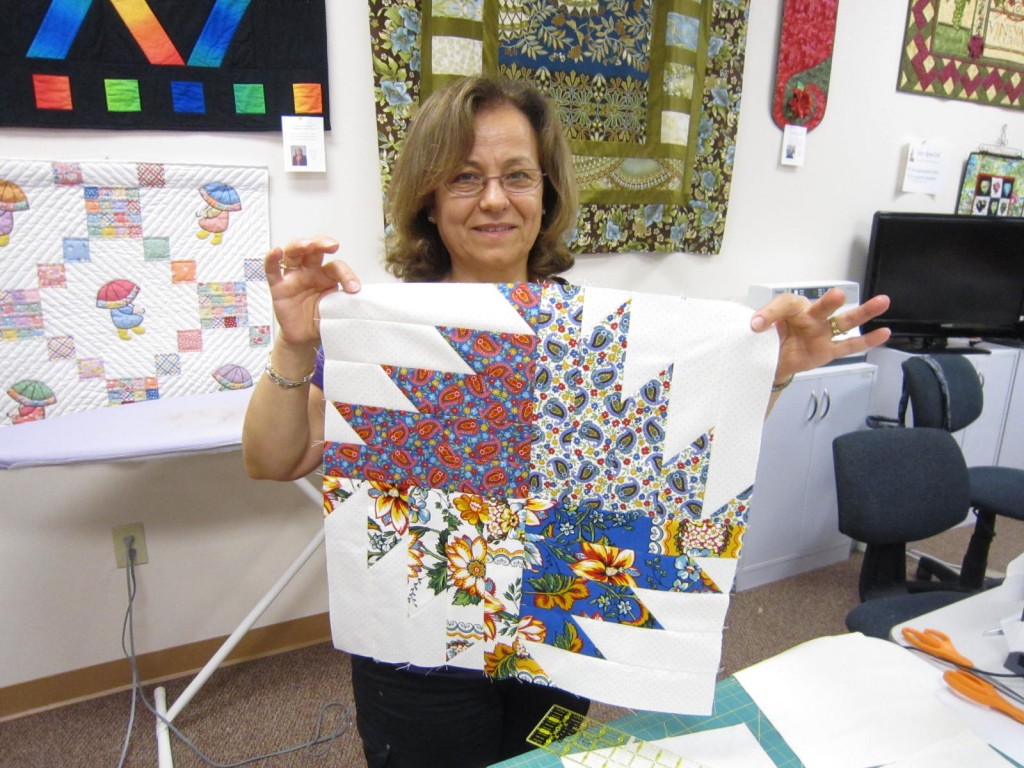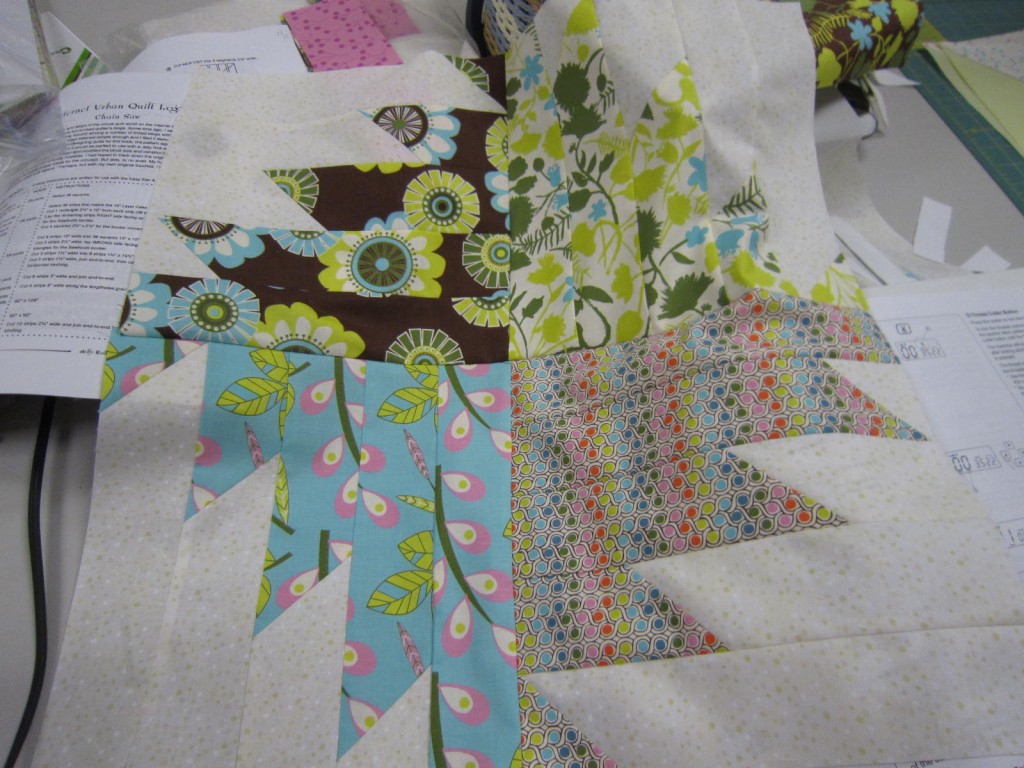 One over-achiever even brought a completed 1-block version of Chain Saw to share with the class. He had hand dyed the red fabric at an art summer camp for teens. The kids all thought the fabric looked like blood, so he named his version Chainsaw Massacre.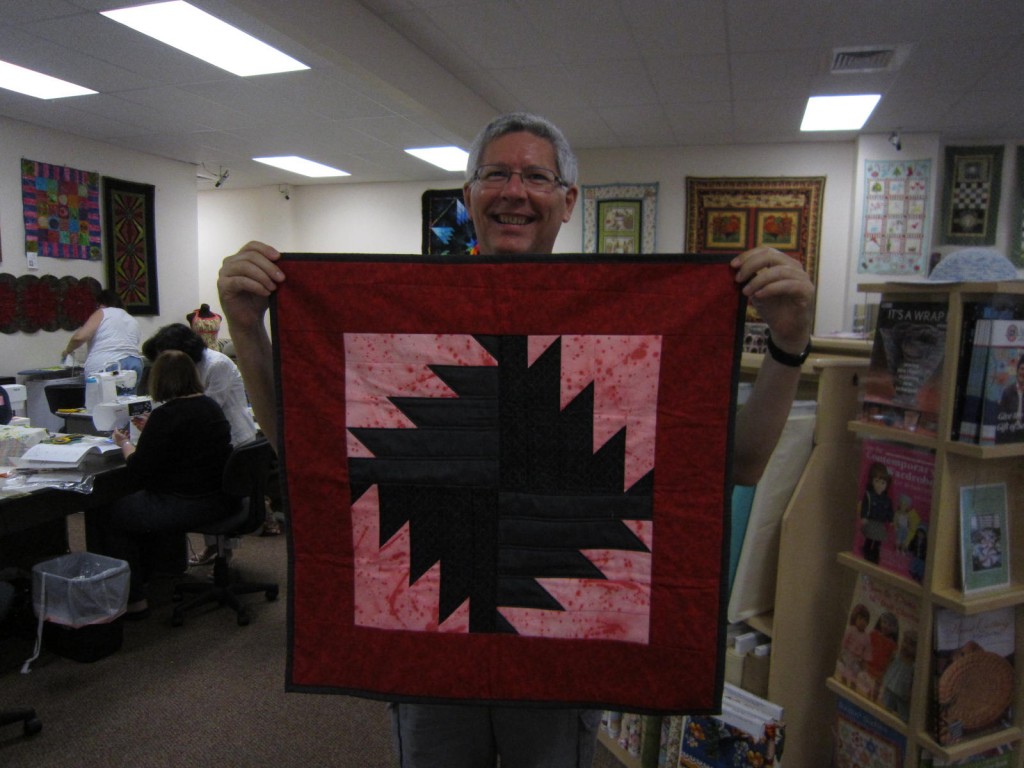 Mike Campbell with his blood-spattered-inspired fabric, Chainsaw Massacre.
Cool! Mike, you rock.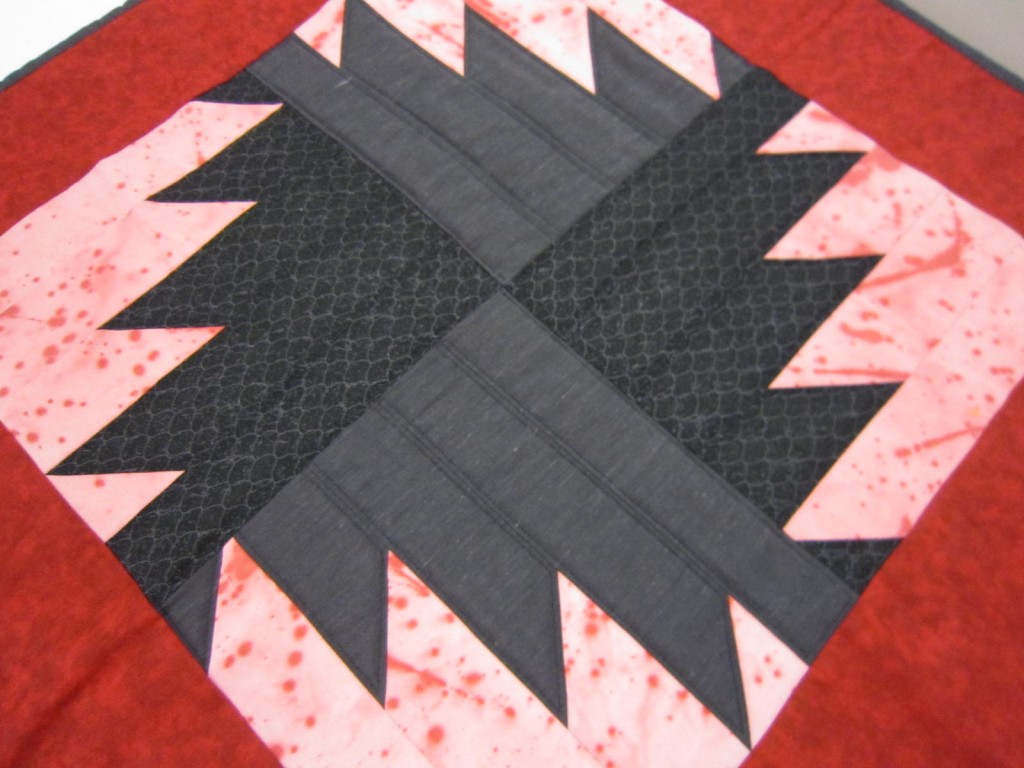 Isn't that one of the great things about quilting? There is something that appeals to almost everyone. And if dying fabric and making a quilt can ignite a spark and get teens involved in quiltmaking, I'm all for it.