It's late summer.
Autumn is right around the corner.
School is back (or almost back) in session.
Sometimes, you just want to sew.
Something fun and easy
With no seams to match
And nothing to coordinate.
Mindless sewing, actually.
This is it.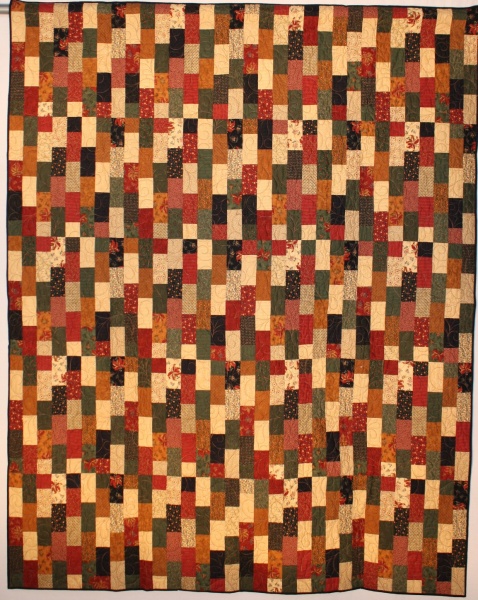 Bricks
If you want the complete FREE pattern, simply click HERE.
'Nuf said.
Now go stitch!