Today, I'm part of the Blog Hop for my dear friend, Jill Finley's gorgeous new fabric line for Riley Blake Fabrics, Coming Up Roses.
When Jill invited me to be part of this fun, new Blog Tour to launch her newest line of fabrics, I was thrilled to participate. And when I received the package of these pretty precut bundles in the mail, my heart almost stopped! They are so fresh, saturated with sumptuous color, and are oh-so pretty. Instant L-O-V-E. Of course, you all know I'm passionate about precuts; I can't resist having a bit of each piece of fabric in the line and these are perfect so many different projects!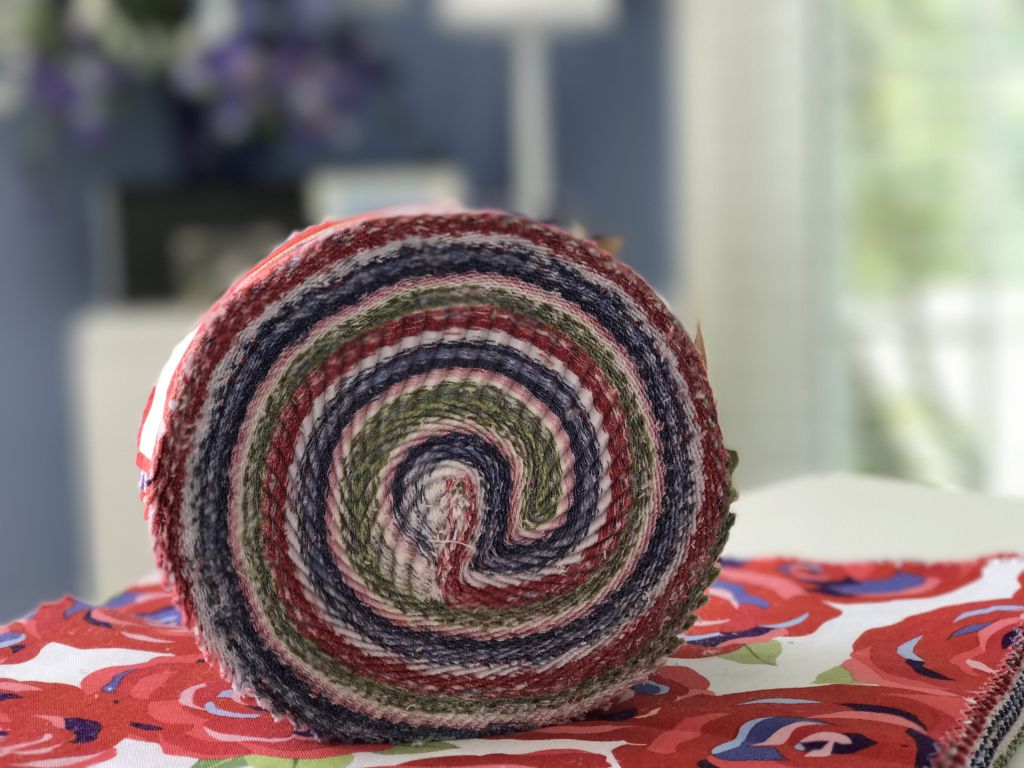 I couldn't wait to use my Electric Quilt (EQ7) software to start playing with design ideas using computer renditions of the actual fabrics!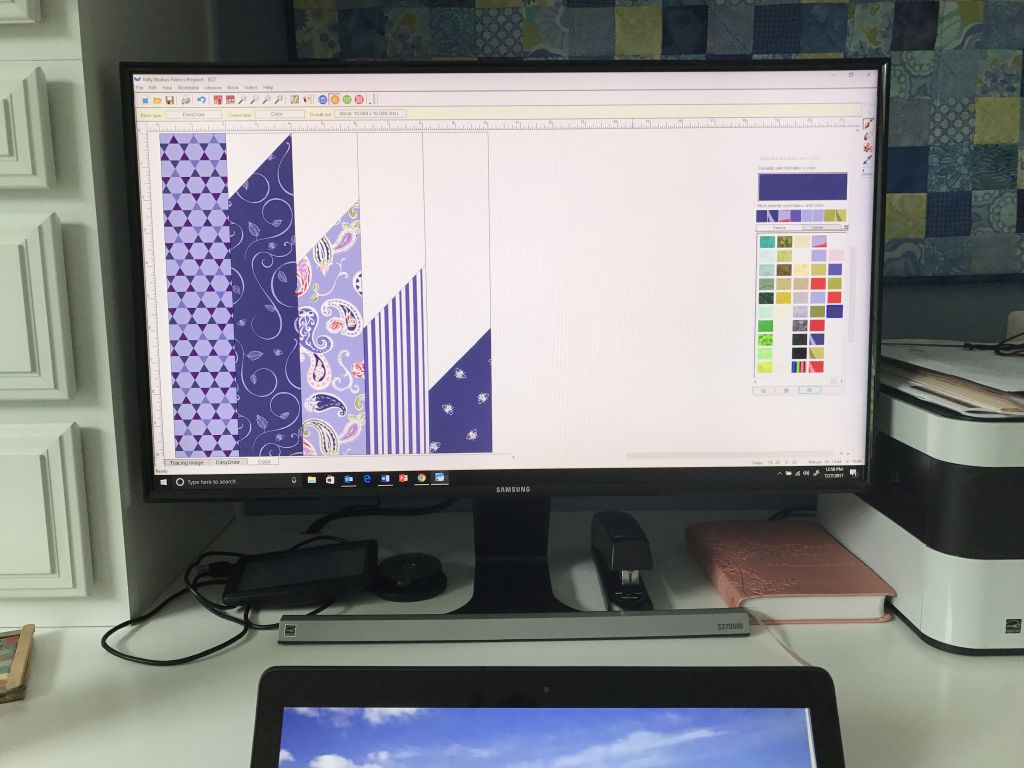 Over the years I've made hundreds (really!) of quilts from my original patterns, designed in EQ software. I thought it would be fun to revisit some oldies but goodies; some of my favorite patterns from two of my previous books. By constructing them again using current fabrics, new life has been breathed into these patterns and they are fresh, exciting and "new" once again. I just adore this version of Chain Saw, from my book Jelly Roll Quilts & More, which has been reprinted by the publisher many times. Talk about a great way to re-purpose a pattern!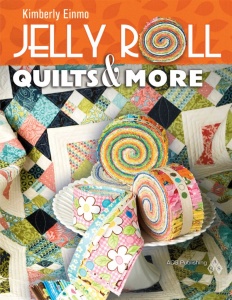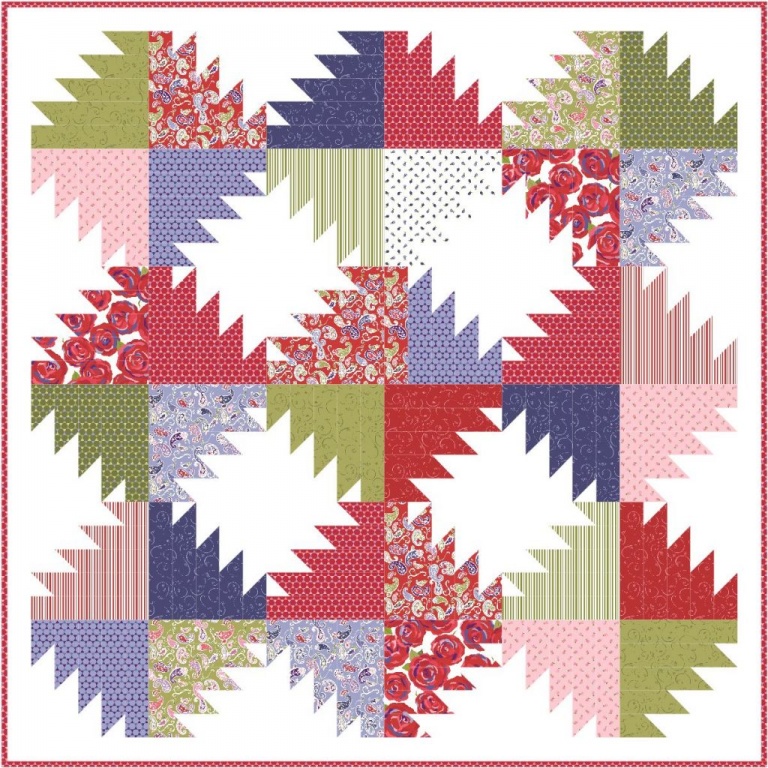 Or what about this version of Star Chain? Isn't it simply lovely? So sweet, elegant, and totally captivating! The best thing is this quilt is comprised of two simple-to-piece blocks which makes it perfect for experienced quilters and beginning quilters with some rotary cutting experience.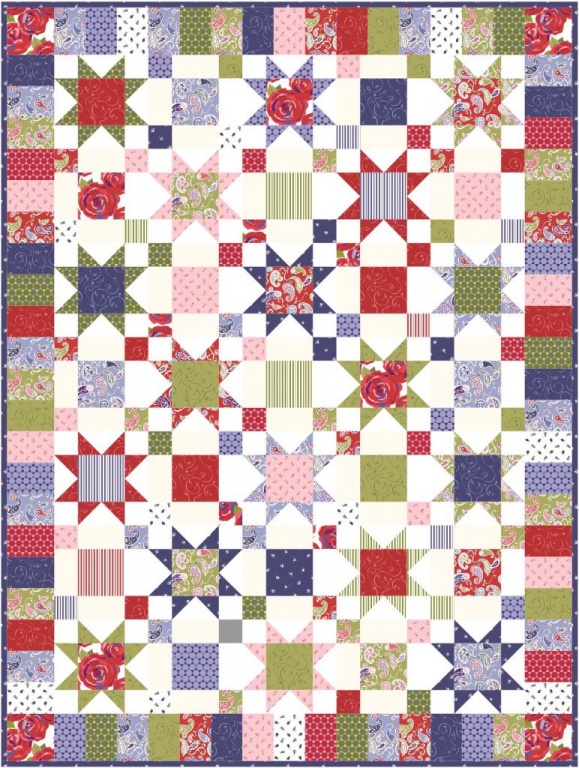 Or how about this lovely version of Braided Links?  (Chain Saw, Star Chain and Braided Links are all featured in Jelly Roll Quilts & More.)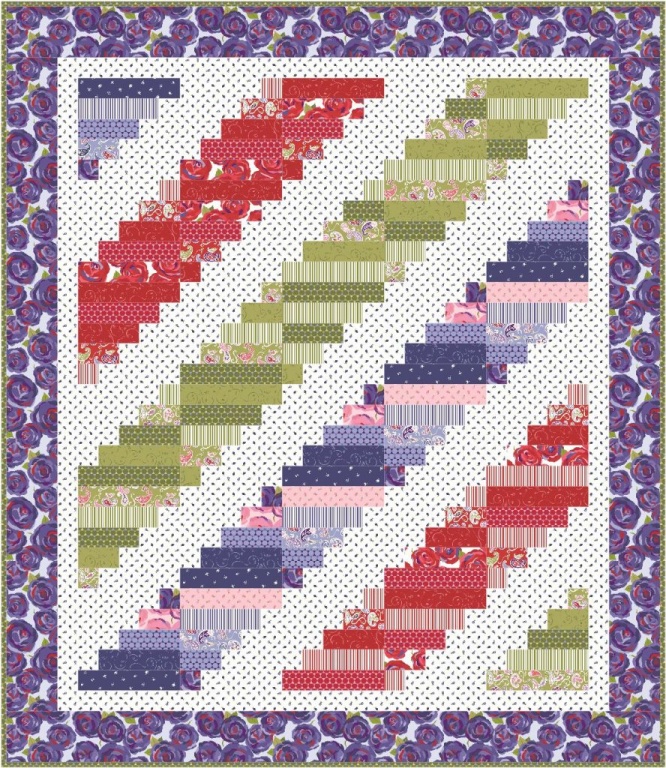 And I just had to try these beautiful fabrics in my most popular design, Lone Starburst, which is a pattern featured in my book, Jelly Roll Quilt Magic.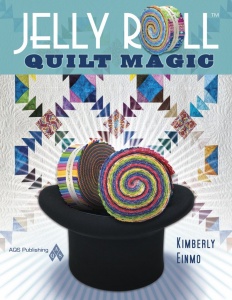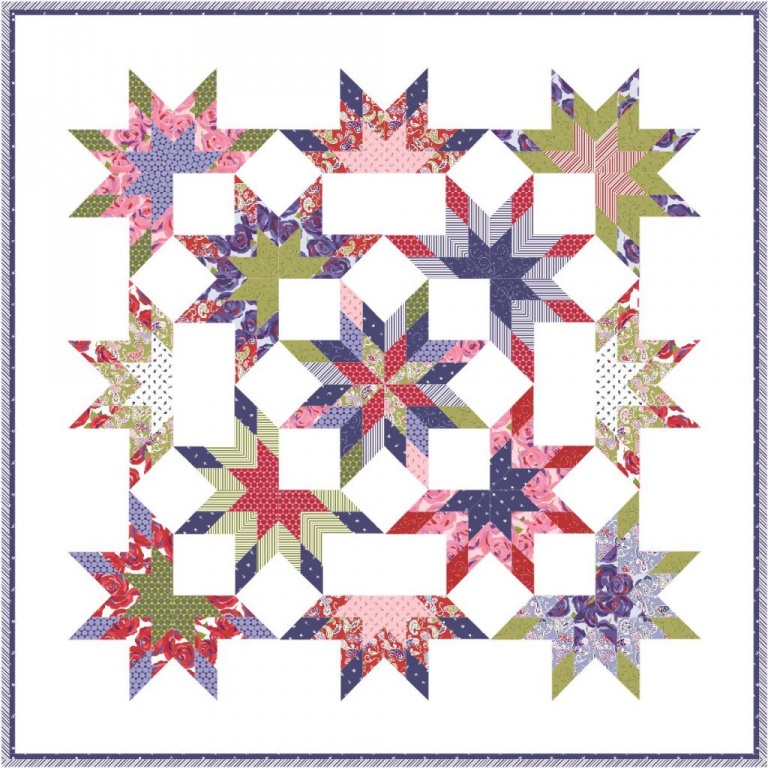 And here's a TOP TIP I'd like to share about using Jelly Rolls. Before untying the bow, use a sticky-tape lint roller over the top and bottom of the roll to reduce lint and fabric crumb emissions by more than 80%. (Well, at least that what my engineer husband tells me. Wink!)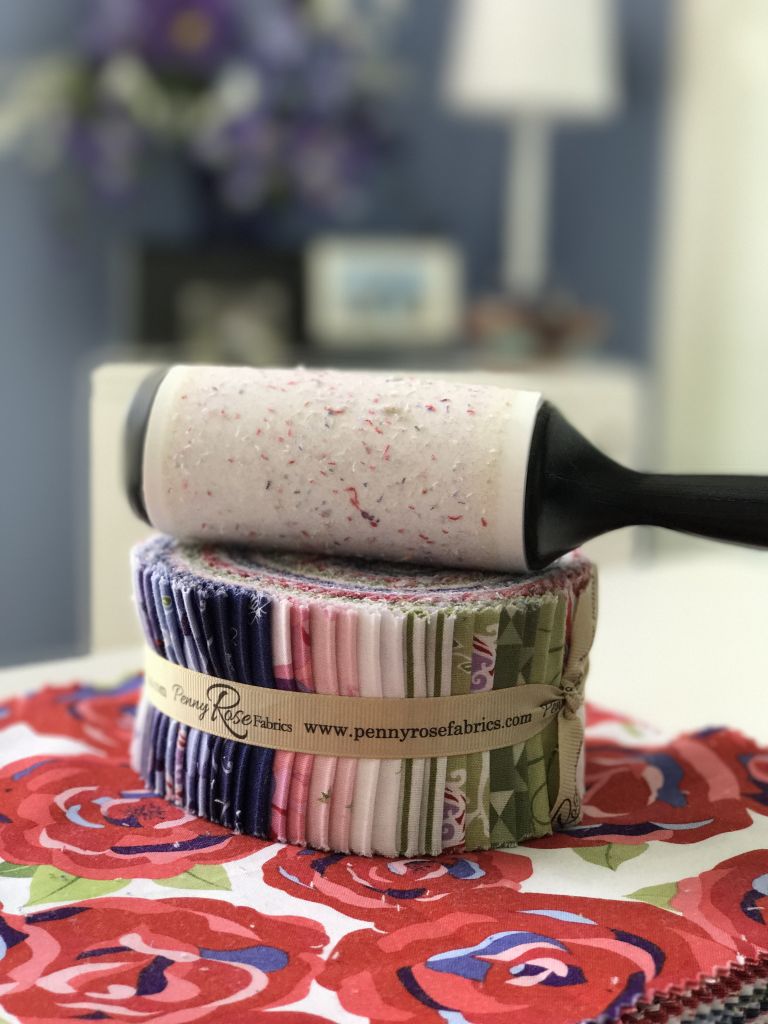 I hope you'll run to your favorite local quilt shop or check online fabric sources and get your own precut bundles or yardage of Coming Up Roses. You'll simply adore making a quilt or quilted project like a tote bag from these glorious fabrics!
PHOTO BOMB!
As you can see, these fabrics are "Toby approved."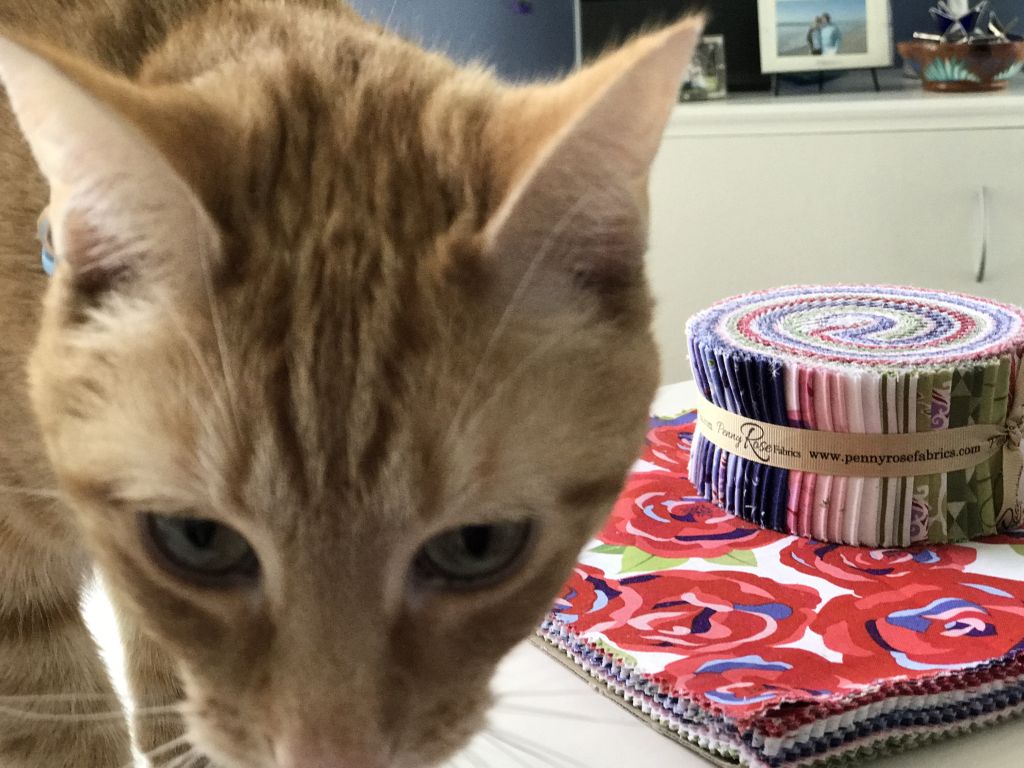 Giveaway 
Be sure to visit Jill's blog right over HERE and leave a comment about this post to be eligible to win a super sweet prize! Thank you so much for stopping by today.  I hope you'll leave a comment here, too!