You may have heard me mention I have been preparing my second online video class for Craftsy. I spent a fun-filled, very busy week with my awesome production team from Craftsy in mid-December filming my next online course — which is about to launch very soon! Oh my goodness, I'm SO excited about this new class because it is all about QUILTING FUN, and I get to teach and share something I absolutely love……a MYSTERY QUILT CLASS!!!!
That's right — my newest online Craftsy class will be called CHAIN OF STARS Mystery Quilt!
My awesome production team from Craftsy spent a week with me here in Virginia, and they transformed from studio from this: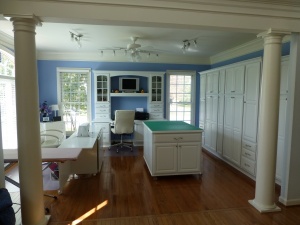 to this: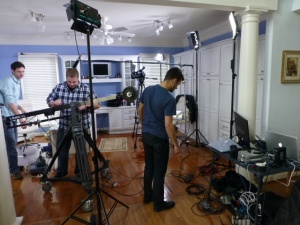 I just love working with these guys. We have so much FUN! Although we all worked really hard during the shoot, we shared lots of laughs, and I'm sure I made enough mistakes to fill another blooper reel. (Someday, I may share the blooper reel from the first Craftsy shoot……but that's another story.)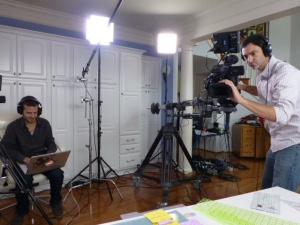 Justin and Rob, getting ready for the next shot.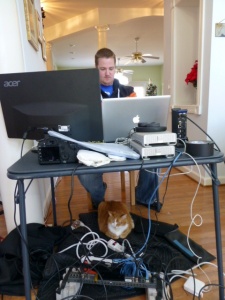 Adam hard at work with a little help from my Quality Control Manager, Tuffy.
(Poor Adam — he never had any leg room. Tuffy stayed at his feet throughout the entire shoot!)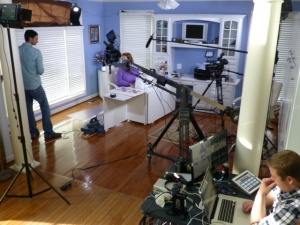 I've designed this new, exclusive CHAIN OF STARS mystery quilt class just for Craftsy. You'll be able to choose one of four sizes — Crib, Wallhanging, Double/Queen or even King size! I have made the quilts in four colorways — and I'll provide you with all the fabric ordering information if you'd like to make your mystery quilt using one of the colorways I chose from gorgeous Robert Kaufman fabrics.
Choose from gorgeous batiks: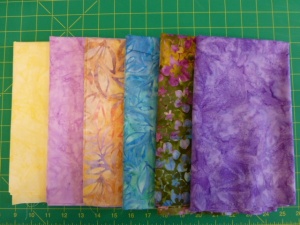 Traditional floral: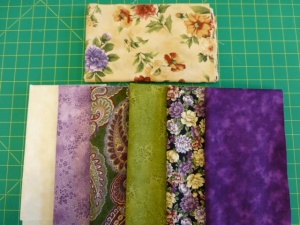 Fun, fanciful, whimsical: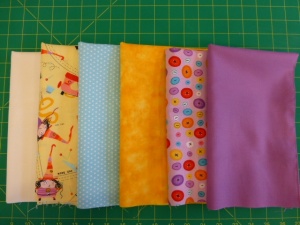 Or cute juvenile prints: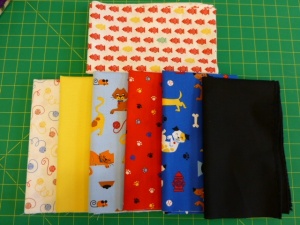 Or you'll be able to pull fabrics right from your own stash — which is the perfect way to use up those gorgeous fabrics you already own!. I'll show you how to select the proper values of your fabrics so no matter which fabrics you choose, your quilt will be absolutely beautiful! No worries — just SUCCESS!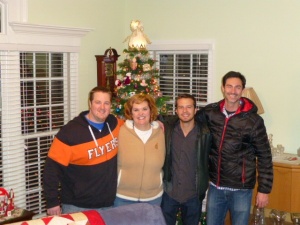 So, I want to THANK the talented and creative team from Craftsy — Adam, Justin, and Rob — with all my heart.
I can't wait to do it all again!