The 2009 Quilters' Heritage Celebration Show has officially begun in Lancaster, PA!
I arrived on Sunday evening and spent Monday and Tuesday judging the various categories of the quilt contest. It was a phenominal experience, and although we worked hard and the decisions were very difficult, I thoroughly enjoyed every moment! The quilts entered into this year's show are incredible and the skill and artistic level of the quilts which were submitted are some of the best I've ever seen. They took my breath away!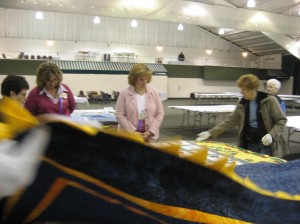 After two days of judging, the early bird classes began this morning. My full-day mystery quilt class packed a full house with 30 students, many of whom were familiar faces from previous years. It was great to see old friends and meet new students as well. The energy in the classroom was electric and the enthusiasm was evident in all the smiles.
Enjoy a few photos from today's class.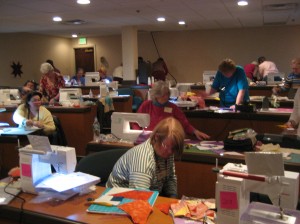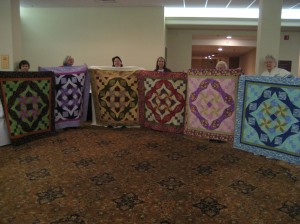 A mini reunion of sorts.
These were some of my veteran students with their completed quilts from last year's mystery quilt class!!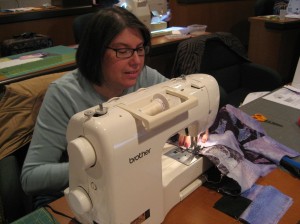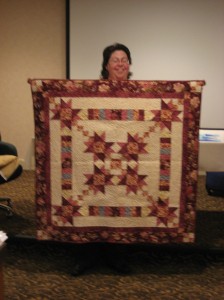 The mystery quilt from 2007! Woo hoo!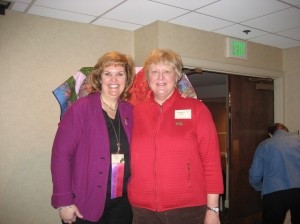 My dear quilting-blogging-cyberspace friend and great supporter, Pat Deck!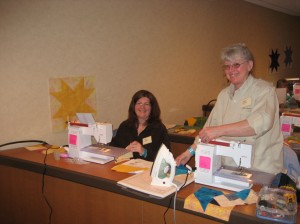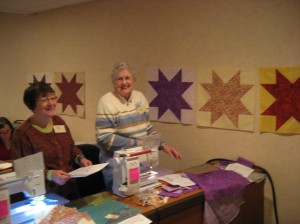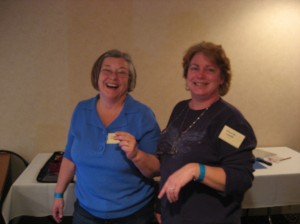 I received a fantastic surprise after class. My dear friends, whom I haven't seen since we lived in Ramstein, Germany, arrived with their quilting group from Hampton Roads, VA. It was fantastic to see Donna and Claire! We were able to spend some time at dinner and get caught up again.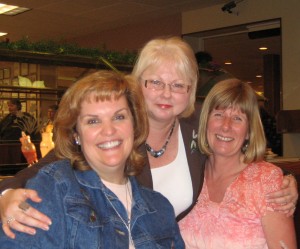 I will try to post more updates from the show, so check back often to see what's new and exciting at the QHC Show. And if you are anywhere in the vicinity, why not make plans to visit the QHC Show in Lancaster. There are a wide variety of classes, although the most fun to be had will be in the classrooms where I'll be teaching…(smile). The show runs though Sunday, April 6th. See you HERE!