…..
button

M & M!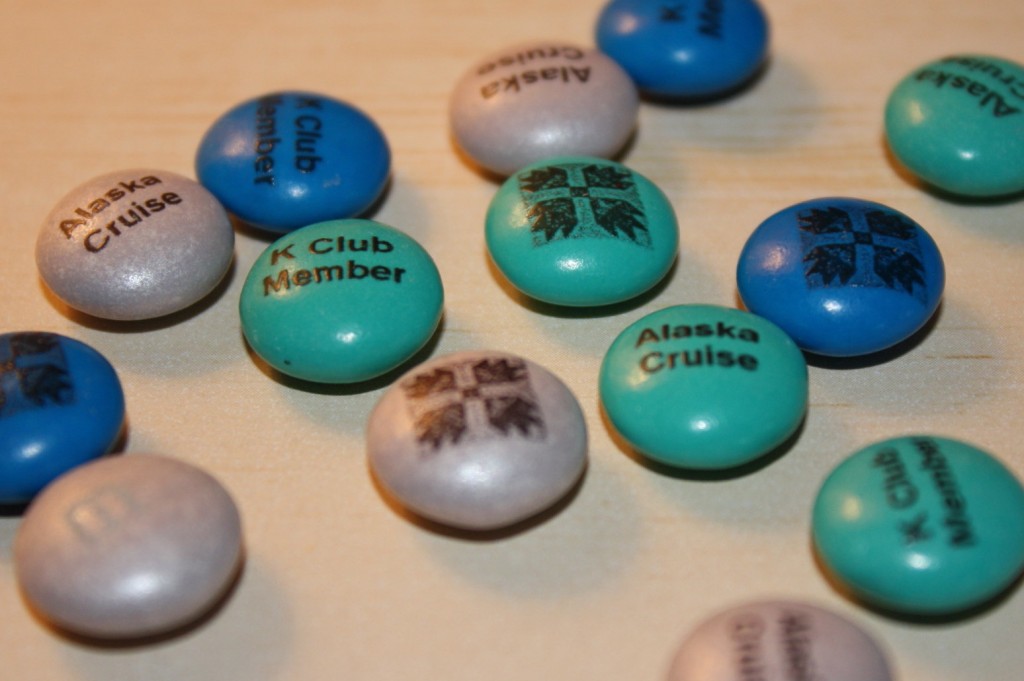 Look what the UPS man just delivered? Aren't they adorably cute (not to mention, delicious)? I couldn't be more tickled with how they turned out. I've never ordered personalized M & Ms before! And yes, that is actually a photo of the quilt we'll be making for one of the classes on board. How fun is that?
I'll bet you can guess who they're for….. 🙂 But this is just the beginning. More surprises are in store. Or should I say on board. Being a K Club member definitely has it's privileges! So, if you're interested, click here and check out my next quilting cruise to the Southern Caribbean in February, 2011.
I have to go hide these yummy treats now, or else they won't even make it to the Alaskan cruise.