Make your sewing life even easier!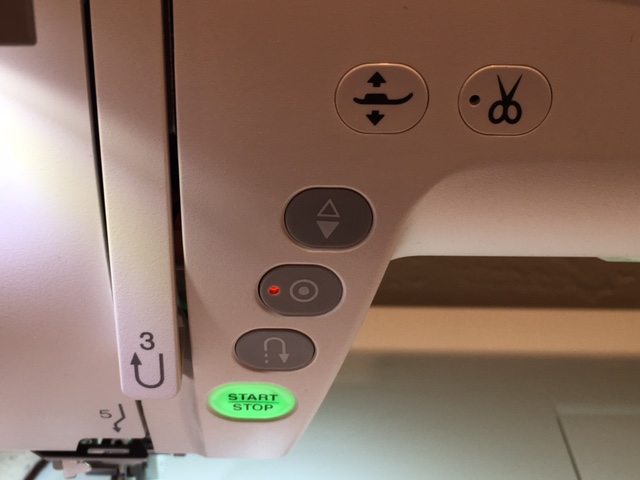 See that little scissor button on my Janome 9400? I use it. ALL. THE. TIME. It's become a muscle memory for my hand and I never need snips to cut threads at the machine anymore thanks to this handy little button. But Janome has taken this fabulous feature one step further. They provide a nifty little foot pedal which will snip your threads making the function completely hands free!
I've been so comfortable using the scissor button on the machine that until recently, I hadn't really thought of using the foot pedal. In fact, it was still packed inside the original box! But I got it out, along with the metal plate and using a cordless screwdriver, I screwed the foot pedal and the nifty thread cutter pedal onto the metal bracket in about 30 seconds. SUPER EASY! And it didn't take long for me to get into the habit of using my foot to clip my threads at the end of each seam! I absolutely LOVE this feature; it makes sewing even easier, as if that could be possible. (Thanks, Janome!)
Just last night I got my second wind around 11pm and went to my studio and cut and sewed these pretty units using my Solid-ish fabrics for a new project in the works. Sometimes I get my best, most creative work done late at night! Fortunately, the lights on my 9400 are super bright and tru-color which makes it easy to see even when there is no natural light. Brilliant!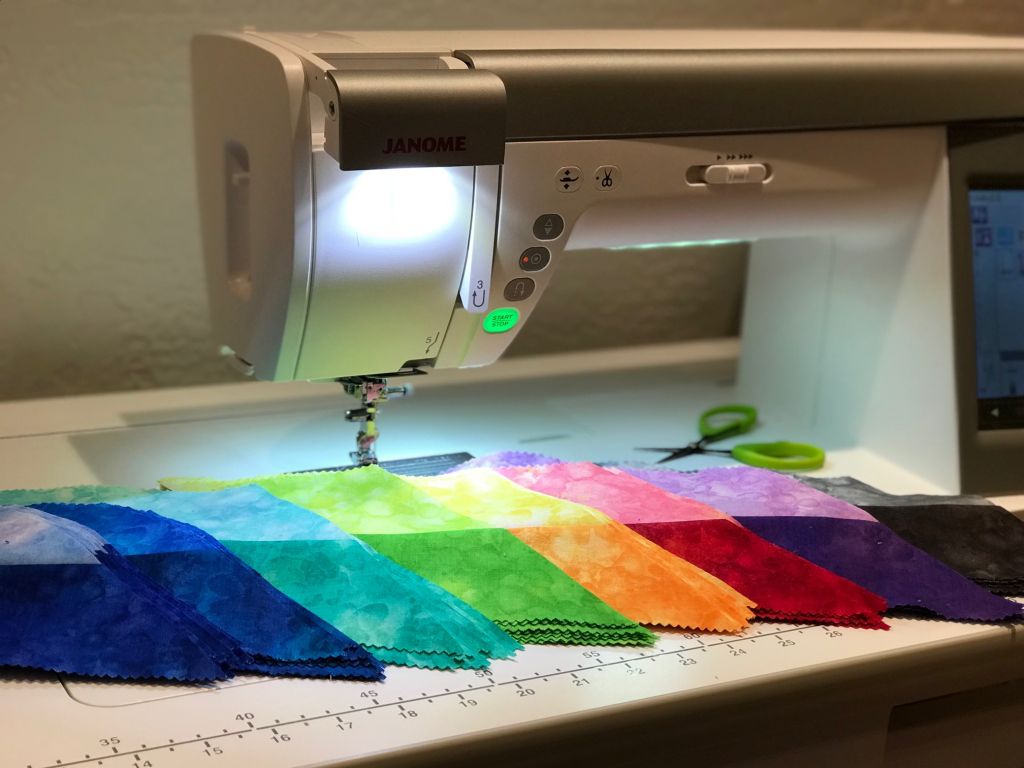 Are you in the mood for a bright, new project? Try my Solid-ish fabrics by Timeless Treasures. They are available everywhere but you can also get them online HERE and HERE. I'm off to my studio, having SEW MUCH FUN!
(Did anyone catch the reference in the blog title to the old DEVO song? Fun fact….that band was from the city I where I was born. Any guesses?)