It's been awhile since my last post so I thought I'd take time to share some photos and provide an update. Let's start with some new quilted wall art I made:
Last Christmas, Kent sent me four aboriginal-inspired fabric art panels he found here in town. At first I wasn't sure how to use them but I quickly decided to hand embroider blocks of Australian animals I might meet on our travels using variegated floss. I used Solid-ish fabric strips to sash the blocks to the panels. I just love the way they turned out and look on our freshly painted walls! They are bright, colorful, and provide the perfect enhancement to the modern vibe of this house.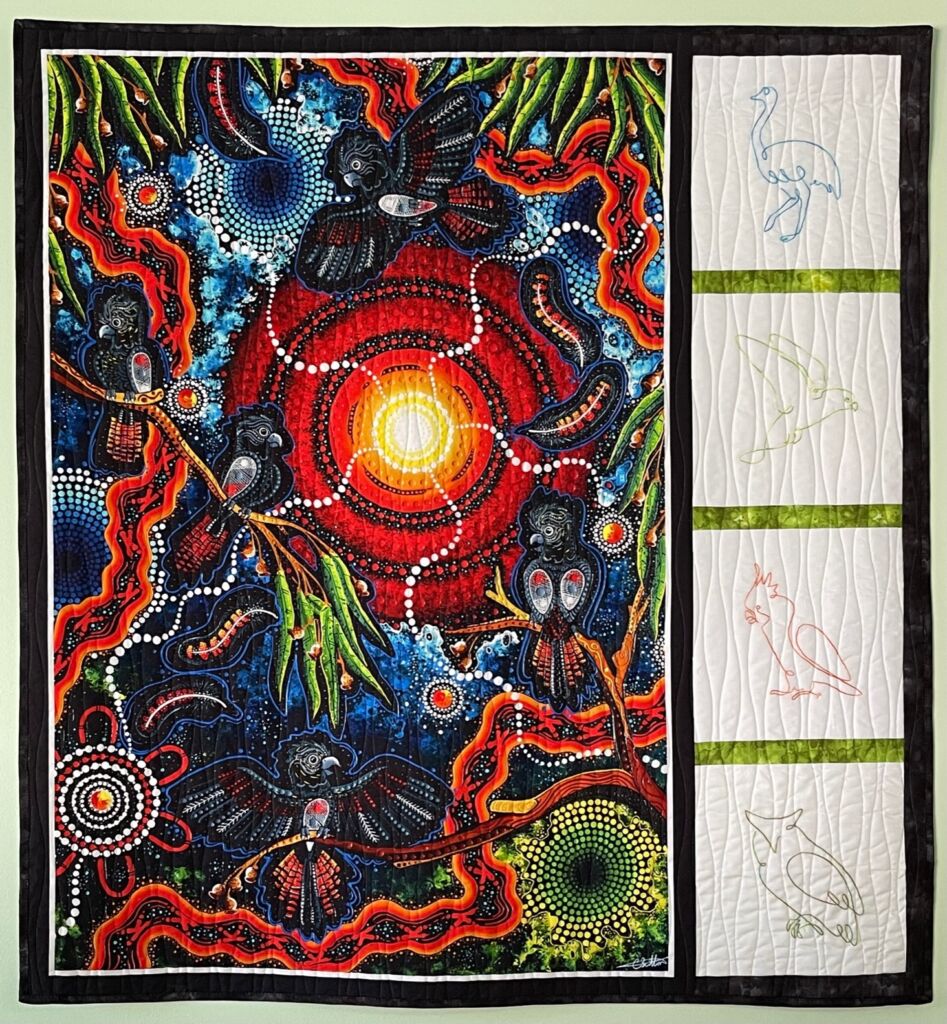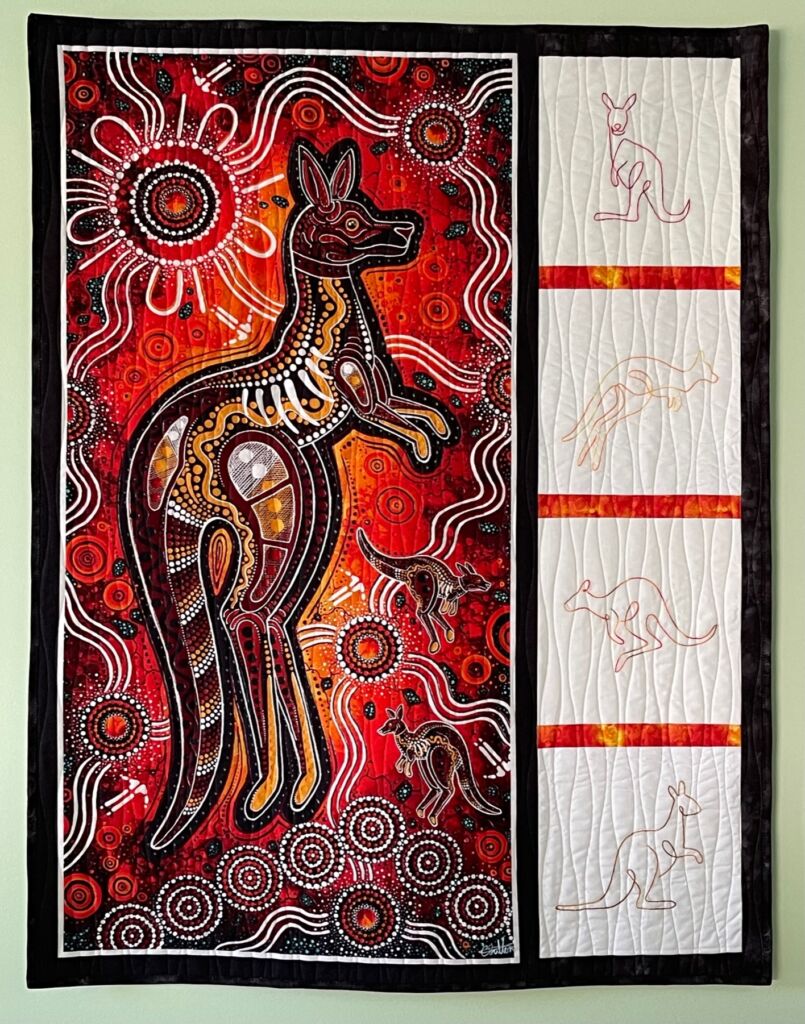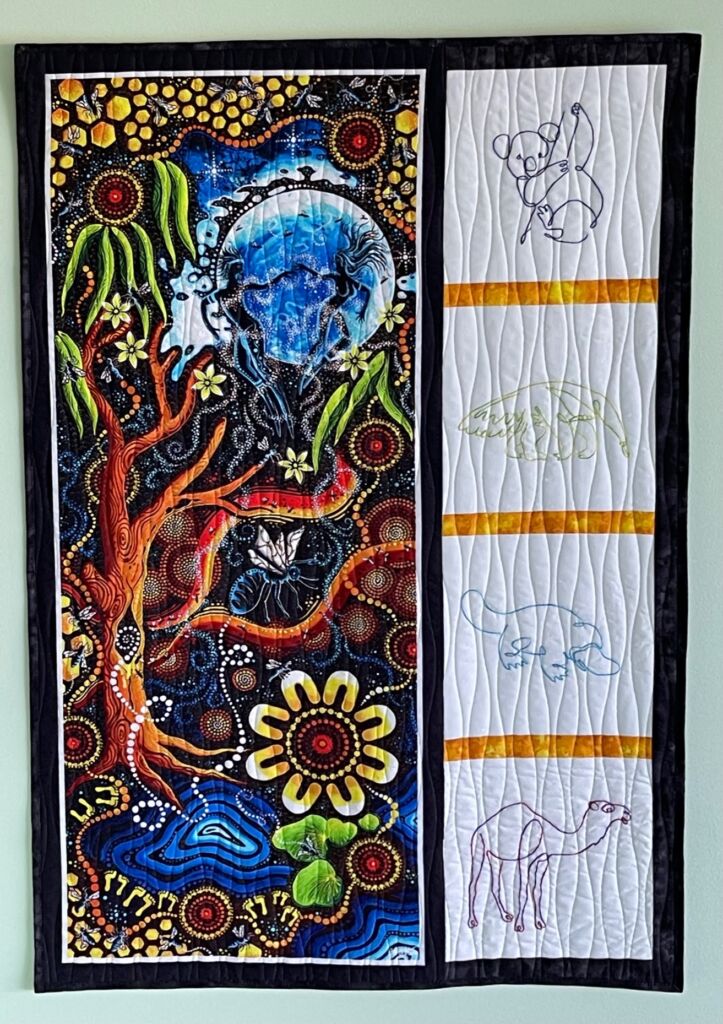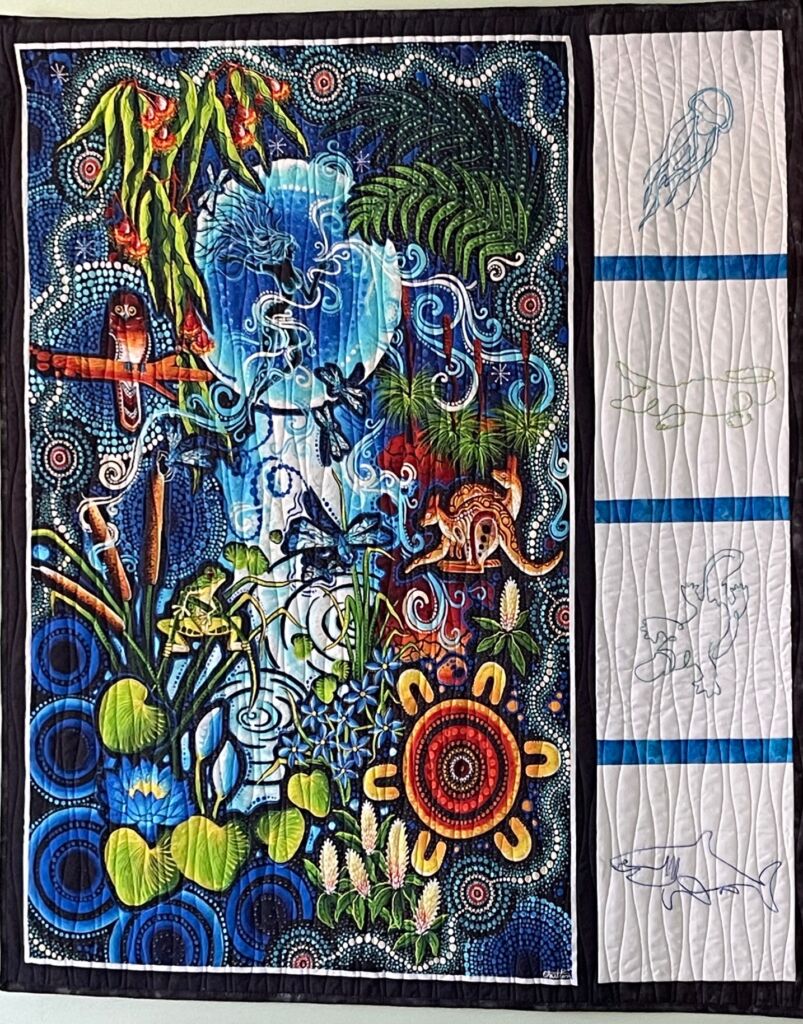 We're all unpacked and it feels good to have all the moving boxes emptied and things finally feel more "settled." We've had a chance to catch our breath after the past year of chaos and upheaval and take stock of where we're at and where we hope to be moving forward. Moving to the Australian Outback has been a much bigger adjustment than either of us could have imagined. There have been plenty of things for which to be grateful and some things more difficult to handle. But I know without a doubt we'll be able to overcome these obstacles because we purposefully choose to do so and because we know when we pull together as a team we're much stronger than two people trying to navigate life without being in sync.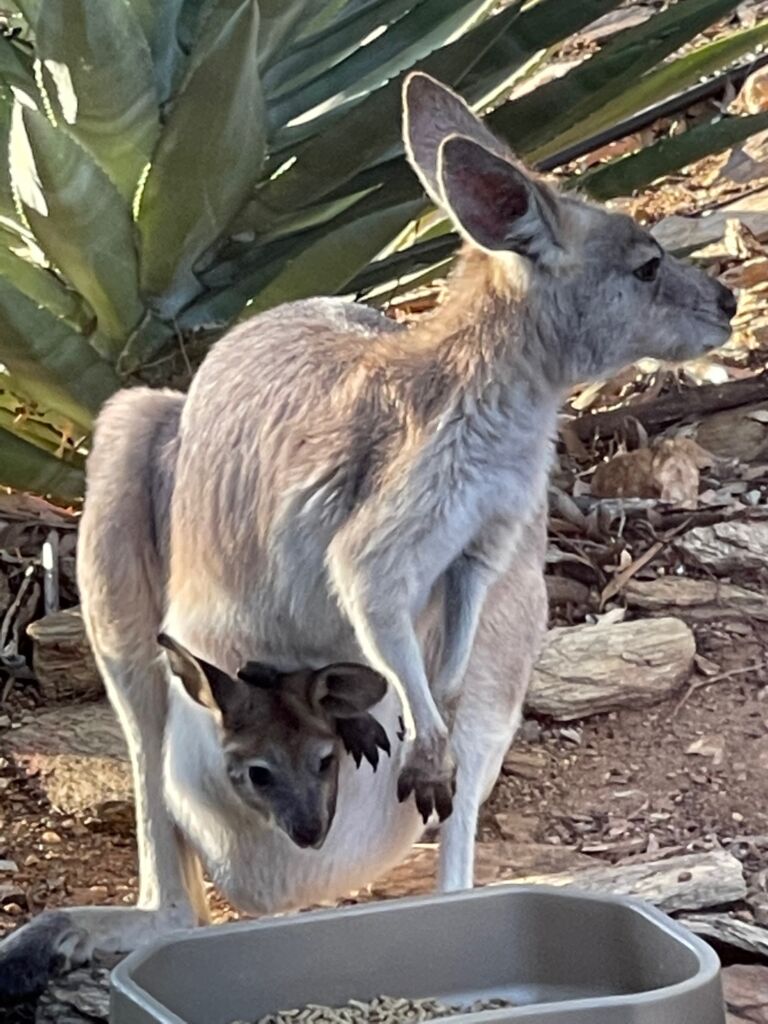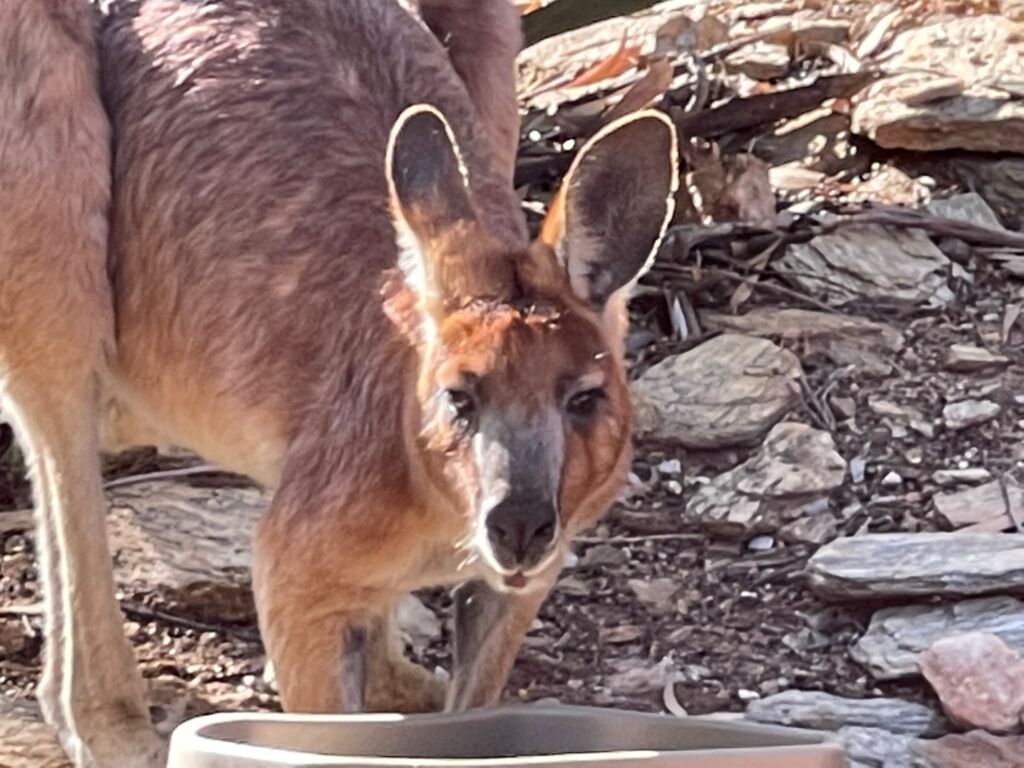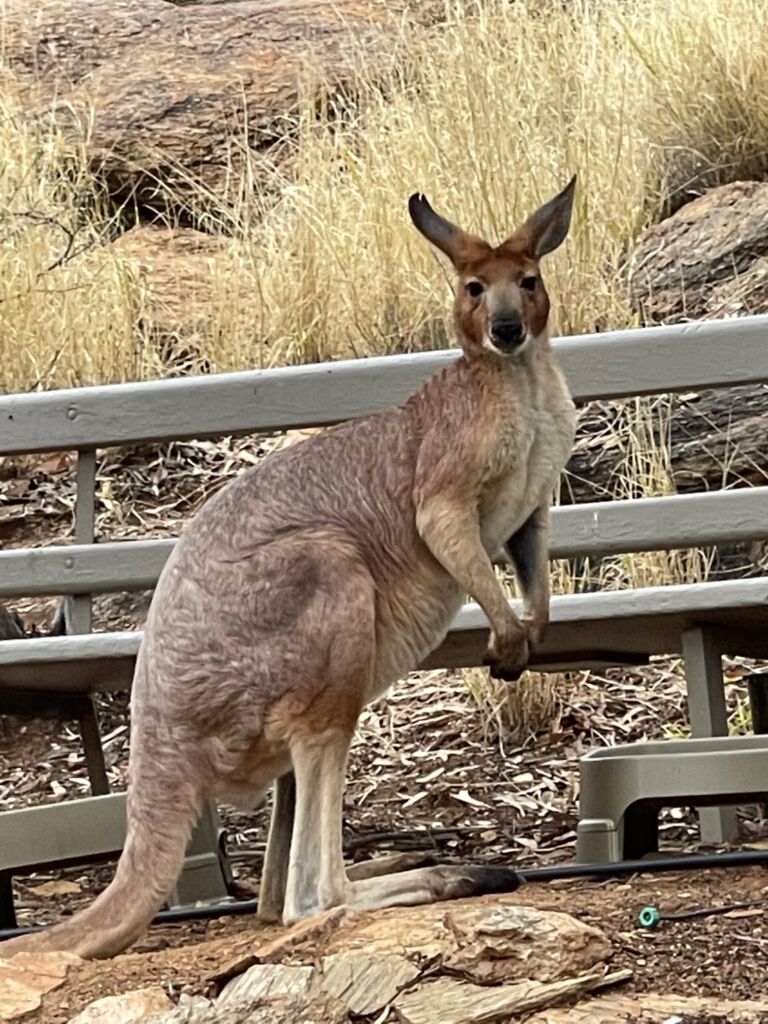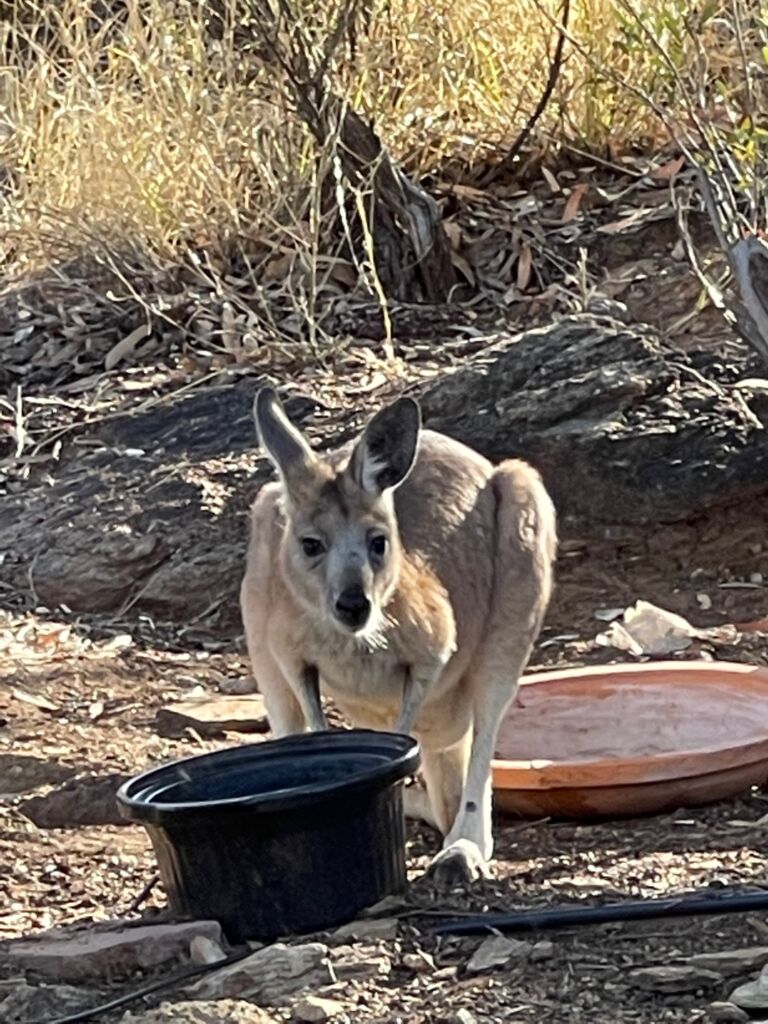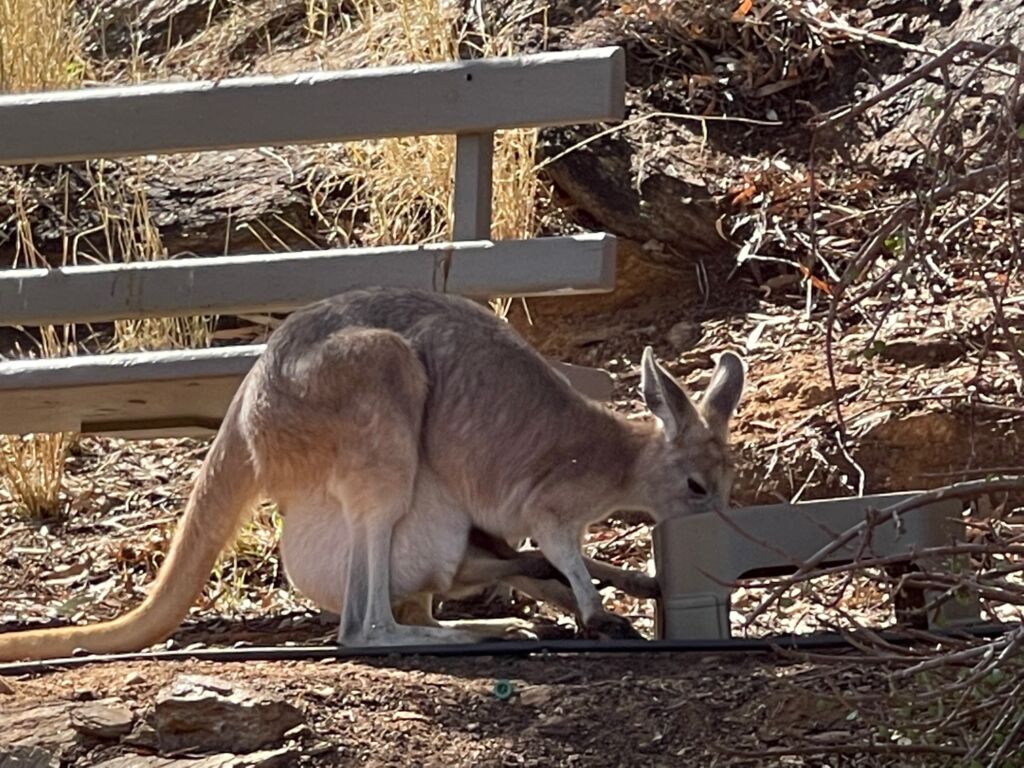 The kangaroos continue to provide plenty of joy, laughter, and entertainment each day. I simply love them all and watching them never gets old or commonplace. They are simply fascinating creatures; so gentle to members of their family units, very playful, and the Mamas are patient and caring toward their babies. We have anywhere from 6 – 16 who visit us each day. After installing some security cameras, we've become aware there's quite a bit of Roo activity at night. Typically, the food has run out by sundown but Mr. Kim is faithful to fill the troughs each and every morning with food and fresh water without fail.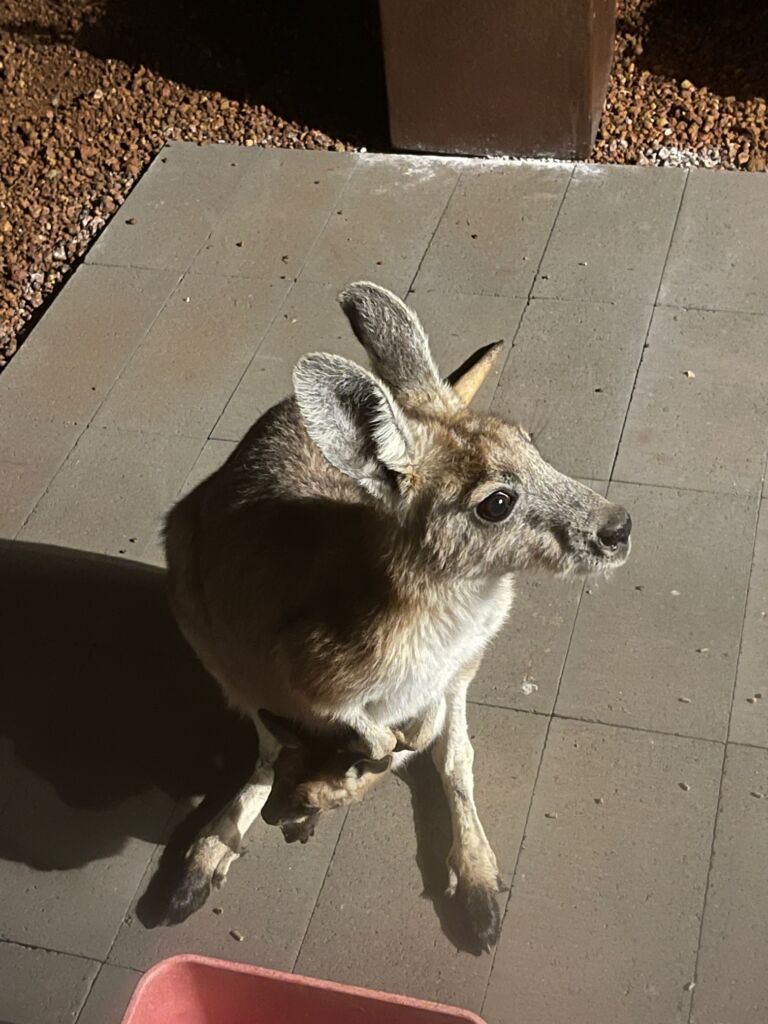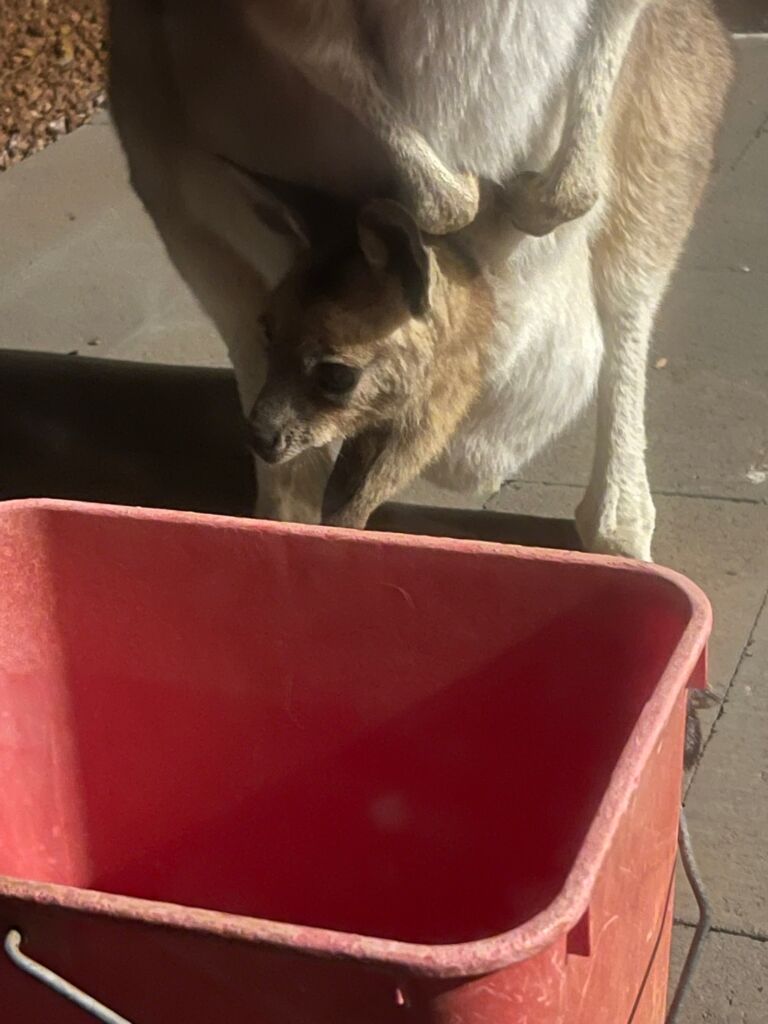 Late last night we had a small Mama Roo come right up to the bedroom door and practically "ask" for a meal, which we were happy to provide her and her youngster. It was so cold (almost freezing) and I couldn't bear to think their tummies were empty. We're always surprised when local Aussies who have lived here their entire lives tell us they have only seen kangaroos on the rarest of occasions. They genuinely seem surprised we have so many Roos visiting each day. I consider this bounty of wildlife viewing a true blessing because it seems to be quite rare. We are honored to have found a home located in an area where they visit so frequently. I've been posting many videos on Instagram and Facebook and I love it when people write and comment they are enjoying the Roo videos so much. It makes me very happy to be able to share these experiences with so many folks across the miles. It makes me feel connected to my friends and acquaintances around the world and my roots back in the USA. So if you're enjoying those videos, please continue to comment! I would hate for folks to get bored with seeing the Roo views.
Recently, both hubby and I came down with Covid; it was our first time being ill in three years! We felt pretty awful with flu-like symptoms for several days but began to rebound on day four. We're back to feeling 100% and so happy to be out of quarantine now.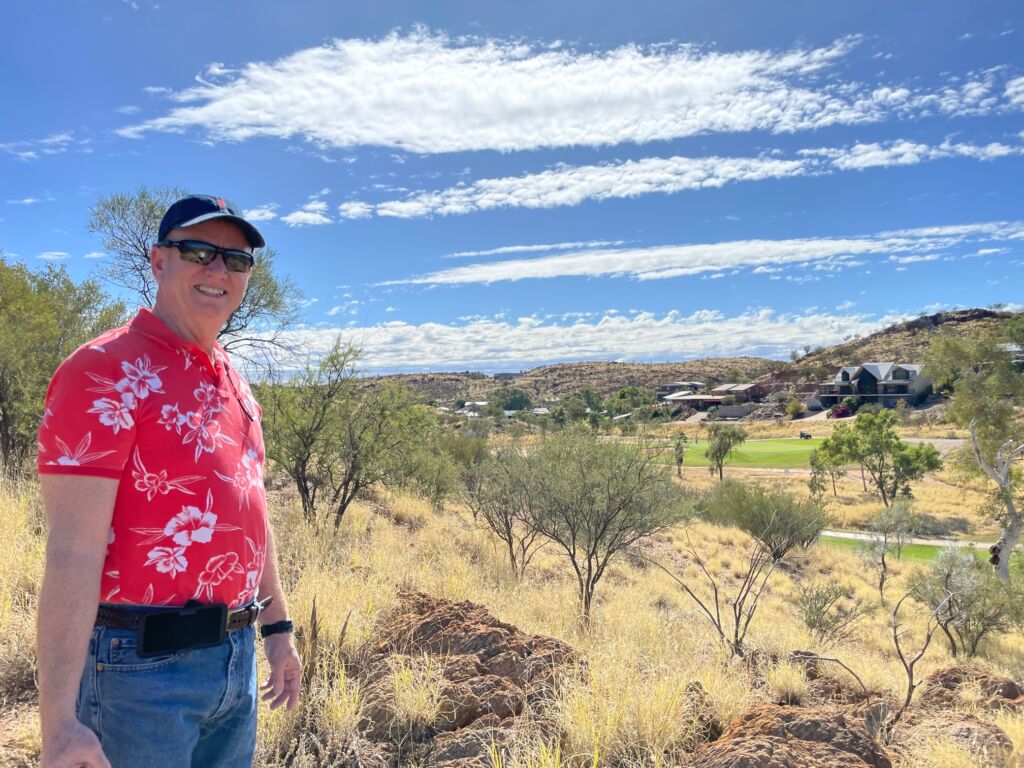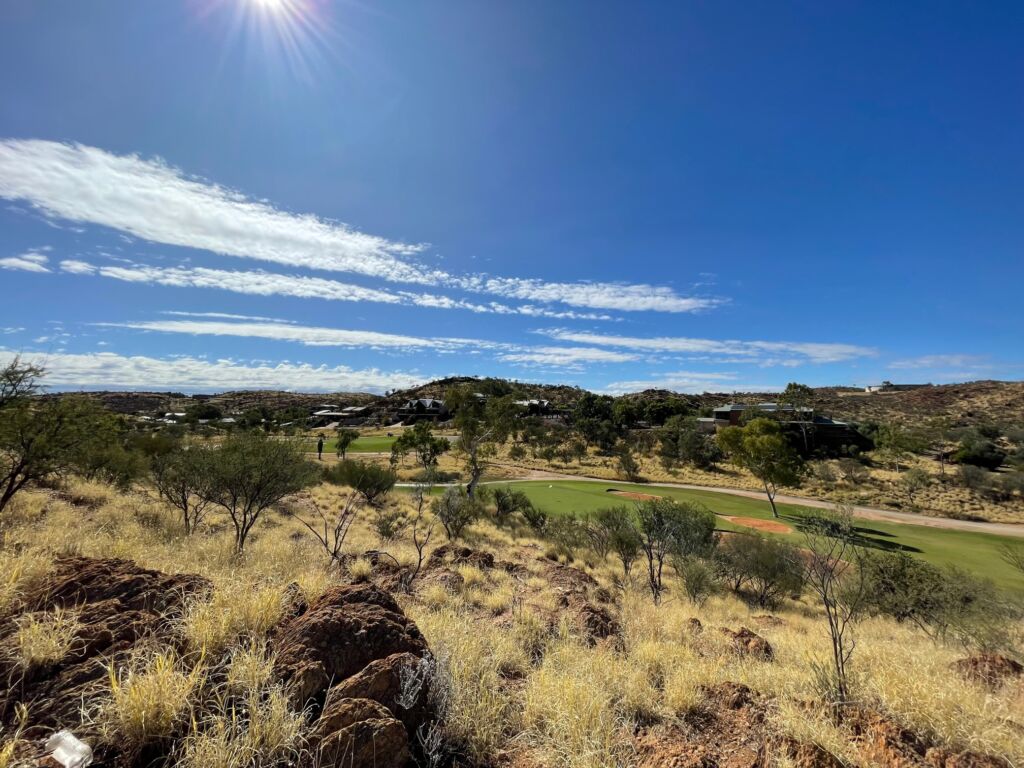 Prior to getting sick, we ventured up the steep hill behind our home to see what was along the ridge where the Roos roam. It is a much steeper climb than I anticipated but with help we made the climb and walked around enjoying amazing views of the Alice (Alice Springs) and the MacDonnell Range. We didn't see any Roos but we did see plenty of evidence that they use that land often. There were paths and tracks everywhere.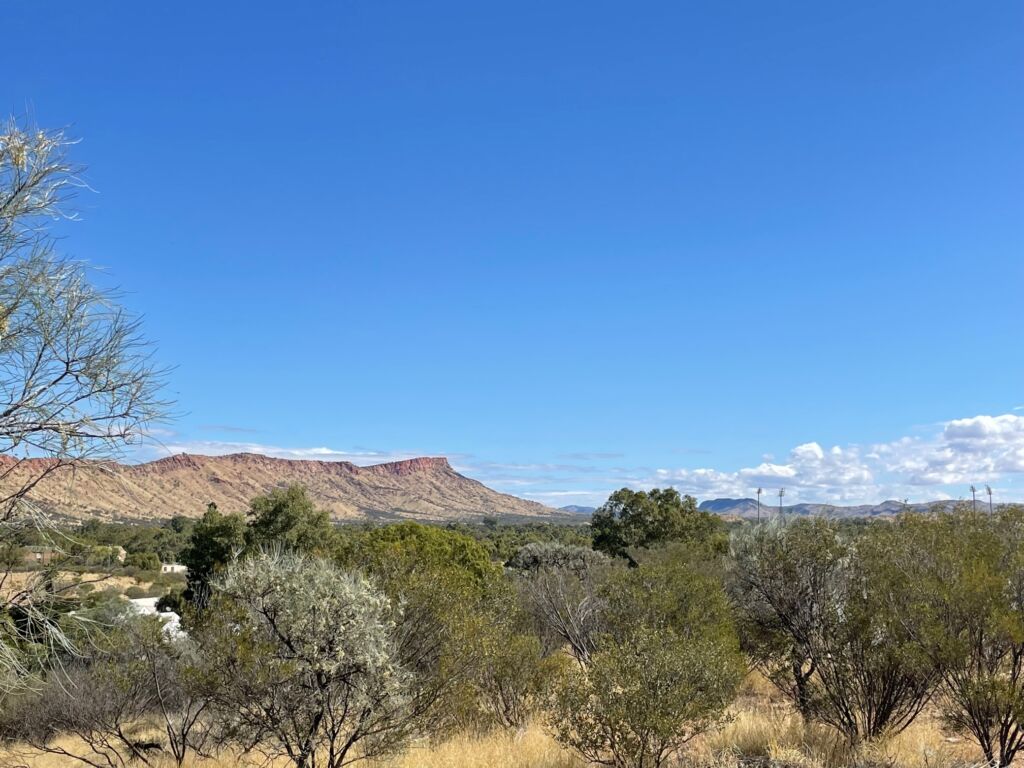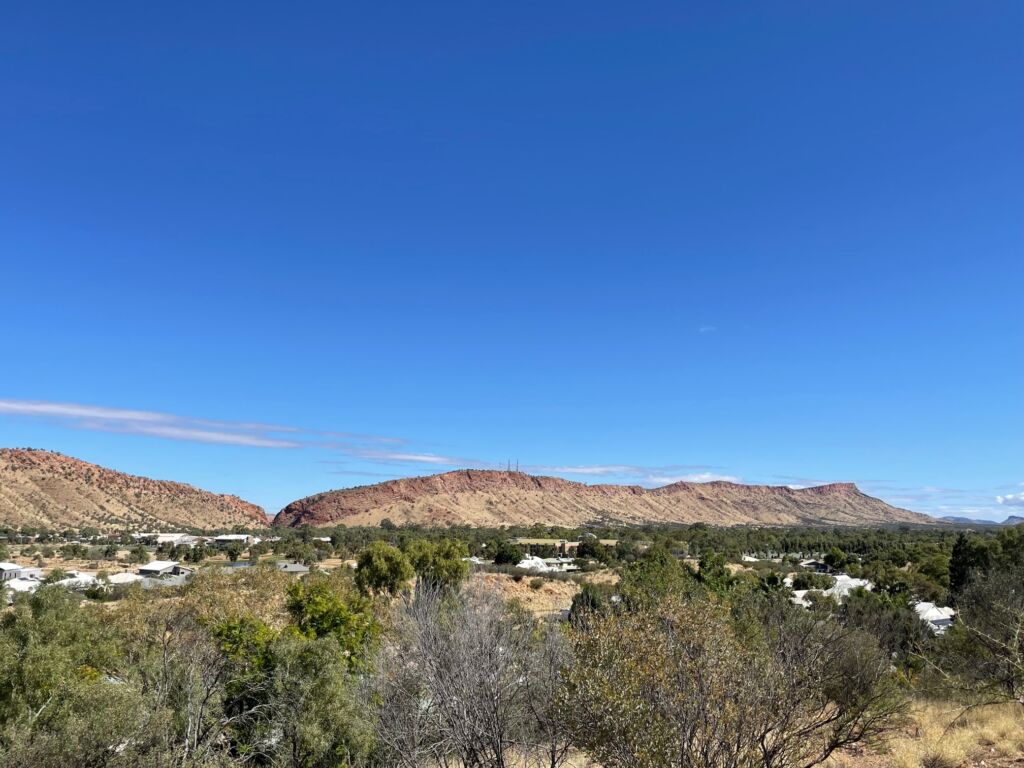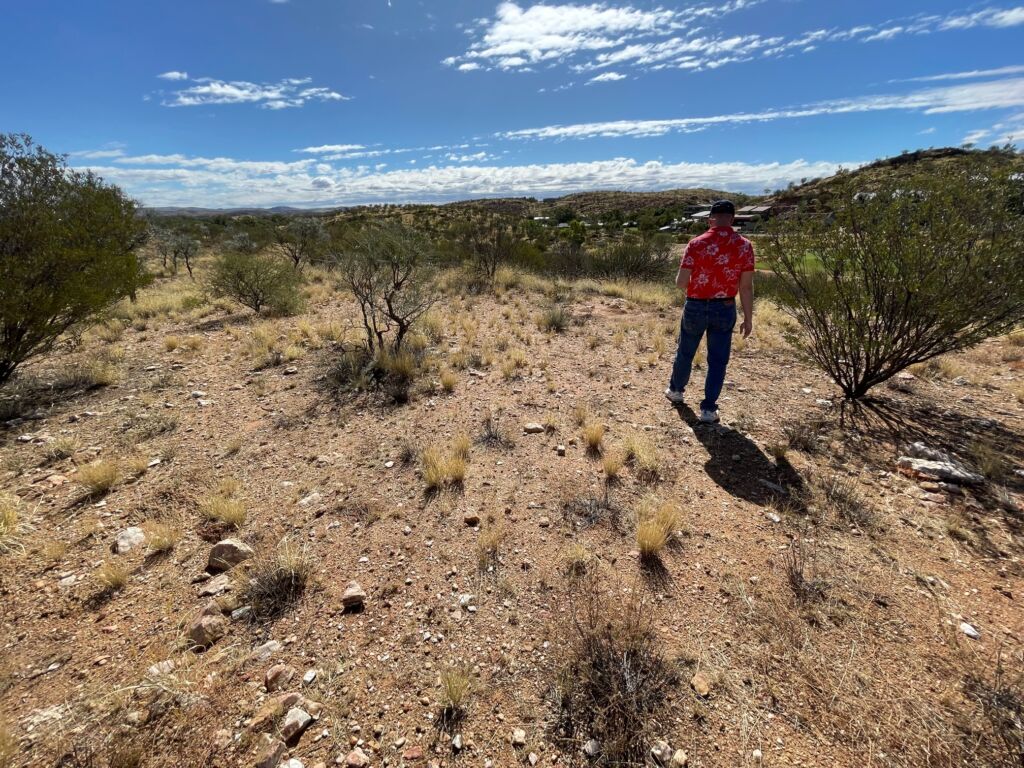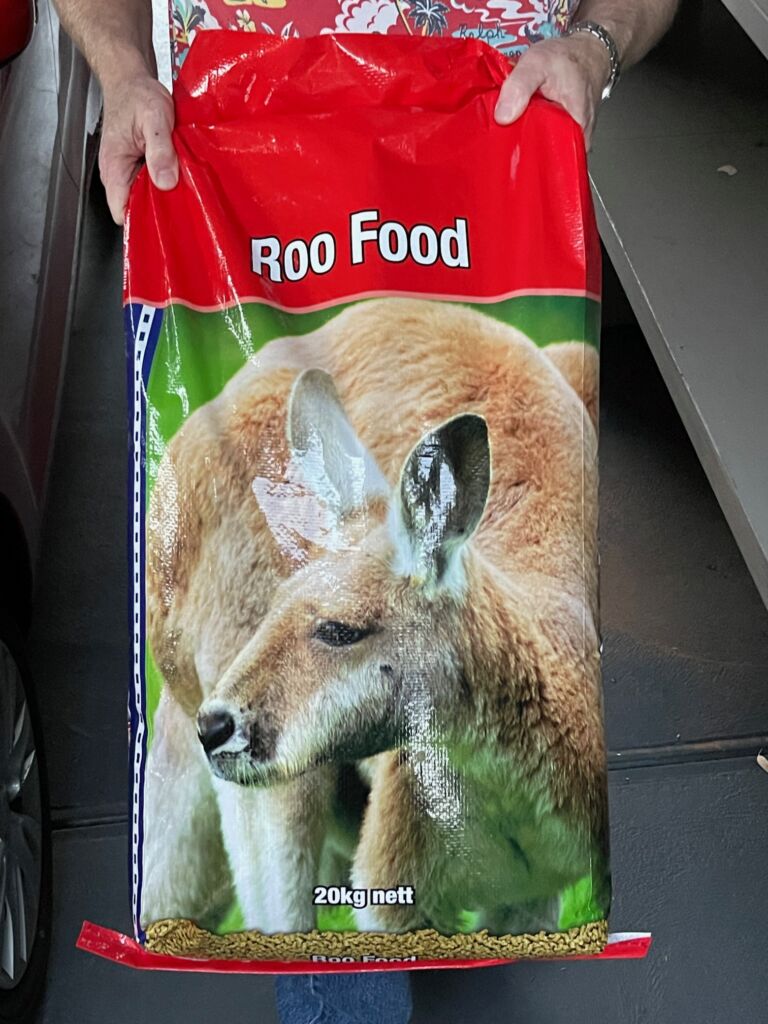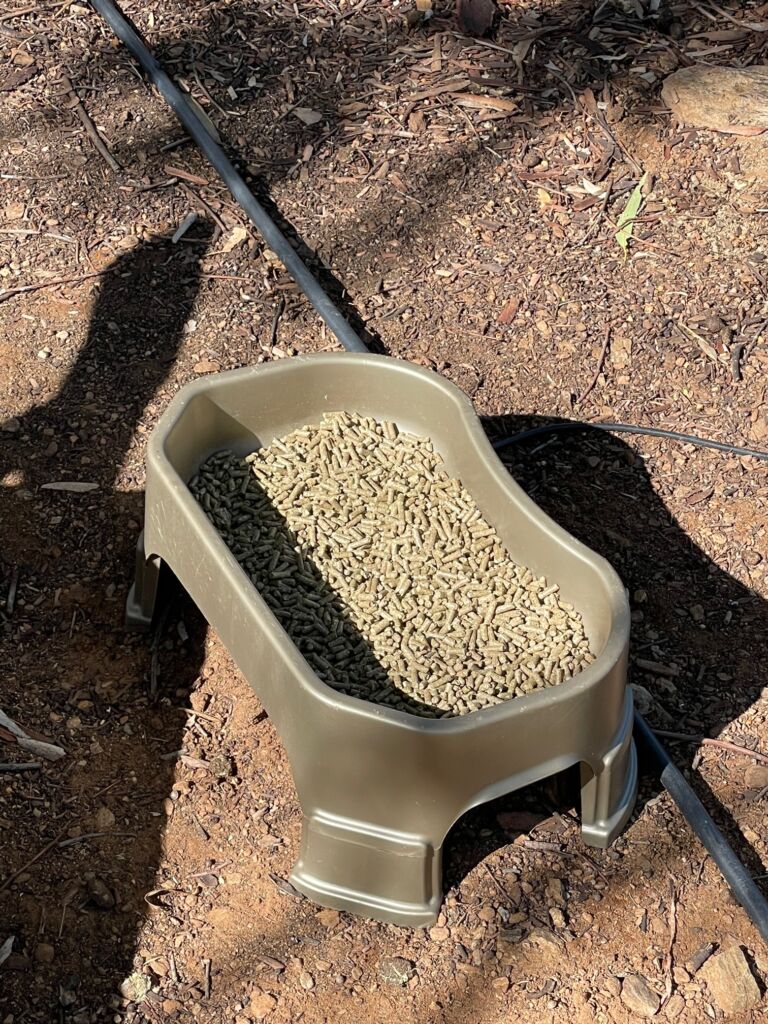 The question I get asked most often is "What do you feed the Roos?" We buy bags of special "Roo Food" — which are similar to rabbit pellets — from the local feed store. 
The colors and vistas here continue to take my breath away. I have never seen such glorious colors of sunrises and sunsets; they are truly something to behold. I'm inspired every single day by the beauty in the skies and I never take it for granted.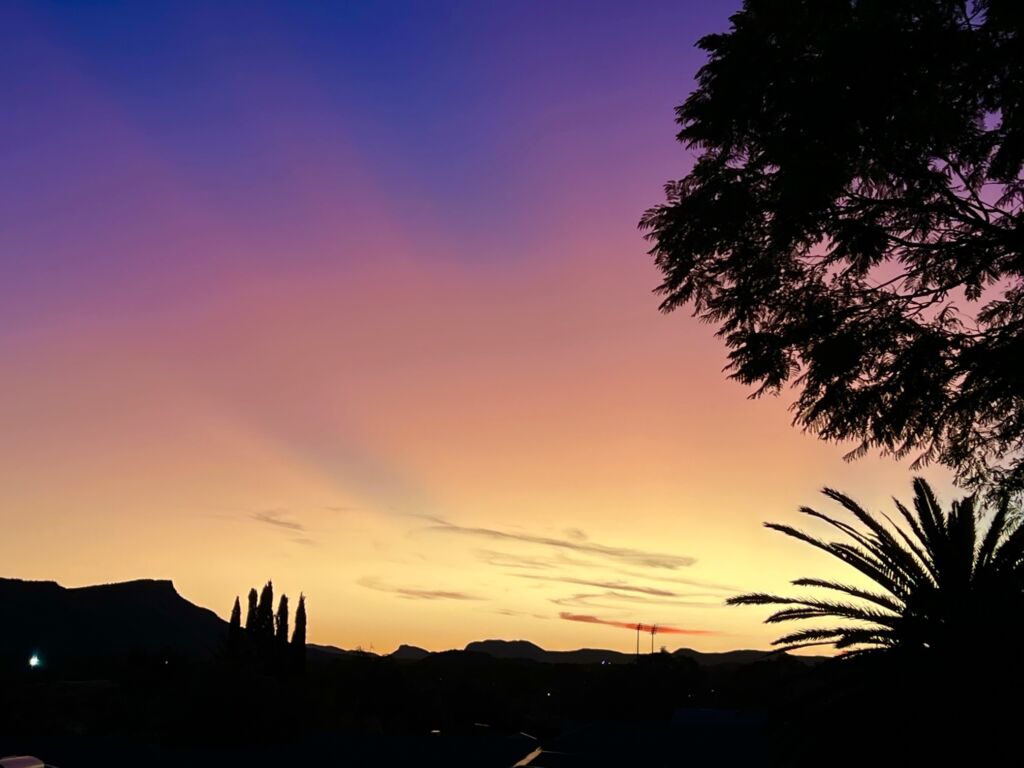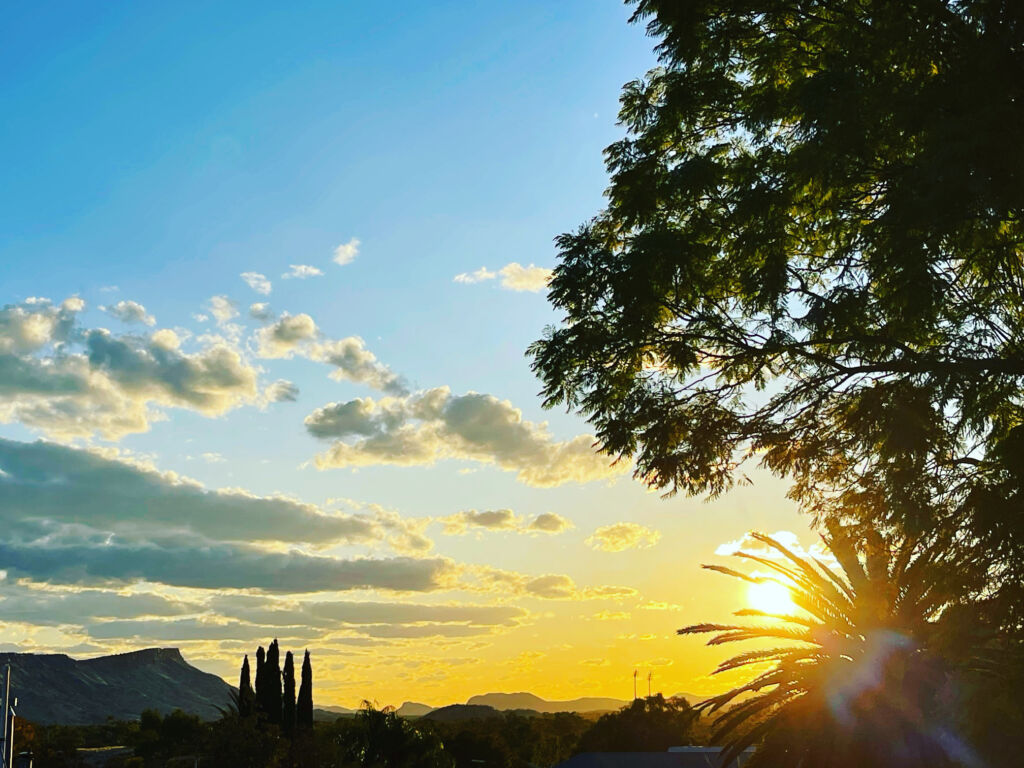 The colorful birds here are also amazing. I'm constantly amazed by the parrots and budgies, but my most favorite birds here are the Galahs. They are so beautifully feathered with rose-colored breasts and soft, dove gray wings.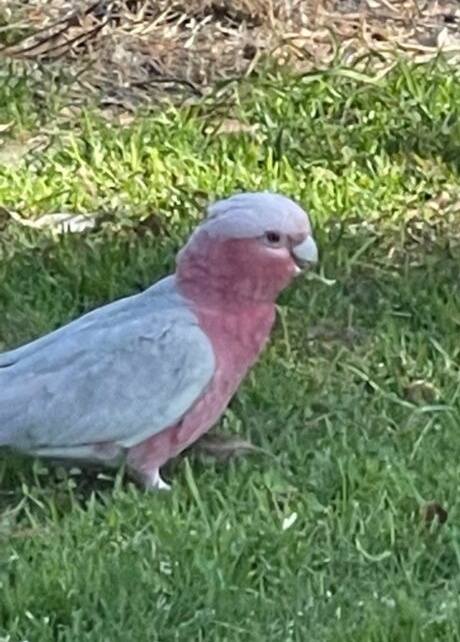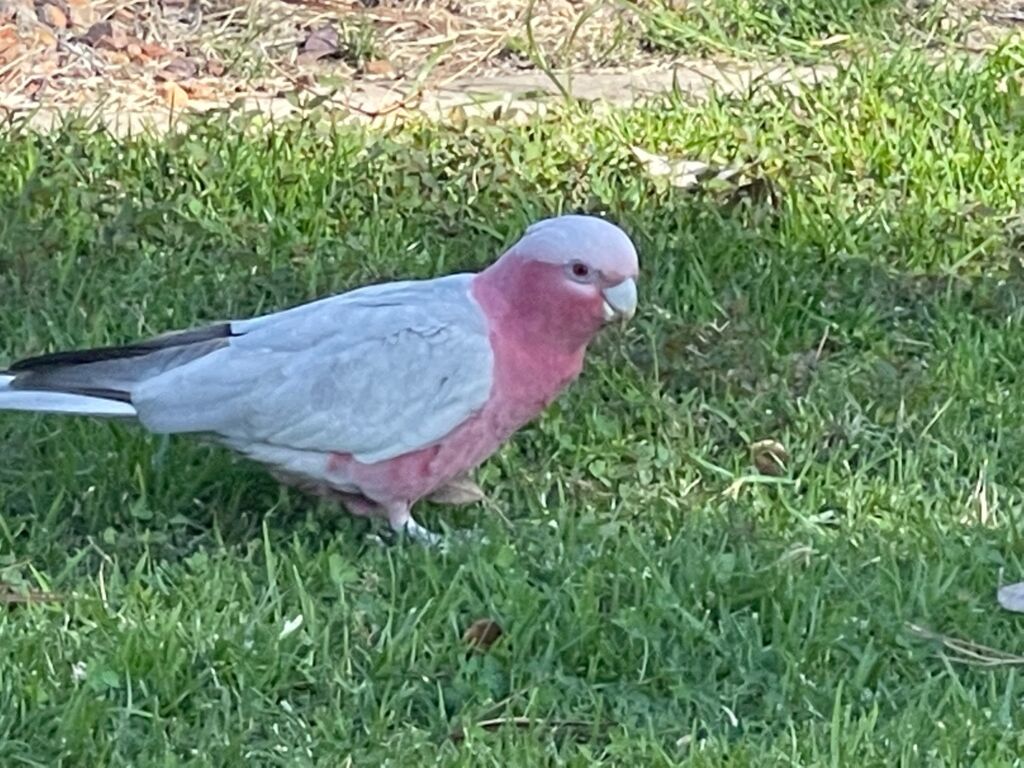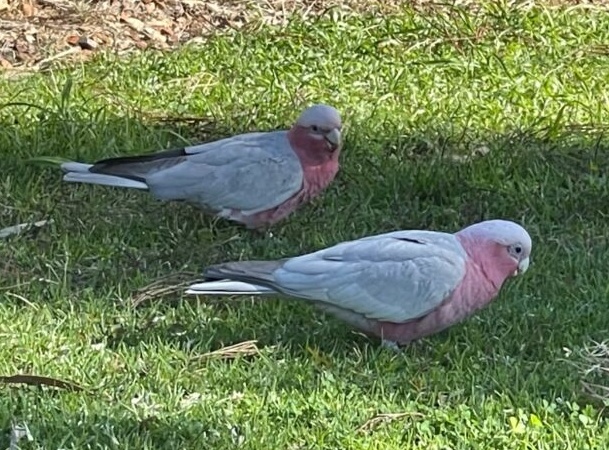 Have you joined in to make the Janome BOM Blitz II quilt? It's absolutely not too late to join!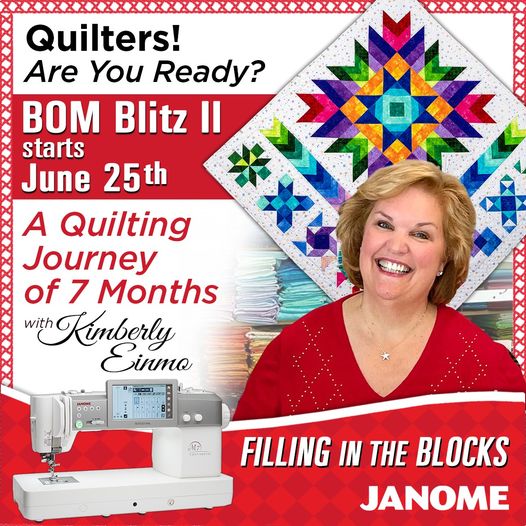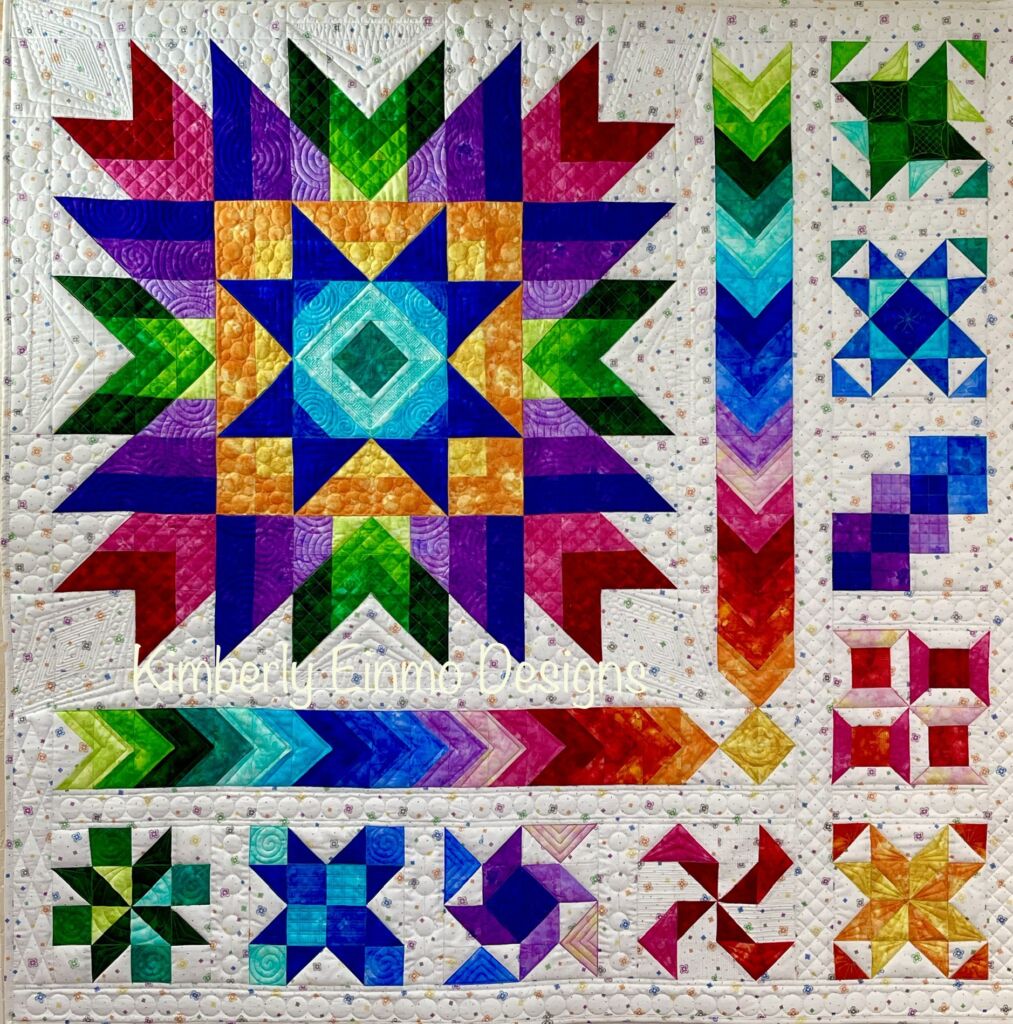 And I've got GREAT news: My Solid-ish Jelly Rolls are IN STOCK at my website and ready for immediate shipping! Simply CLICK HERE to get yours!
If you're looking for the BOM Blitz II videos and handouts so you can follow-along, CLICK HERE! Month 2 of the BOM Blitz II quilt video will be posted this Saturday, July 23rd. I'll guide you through constructing Blocks A, B and C.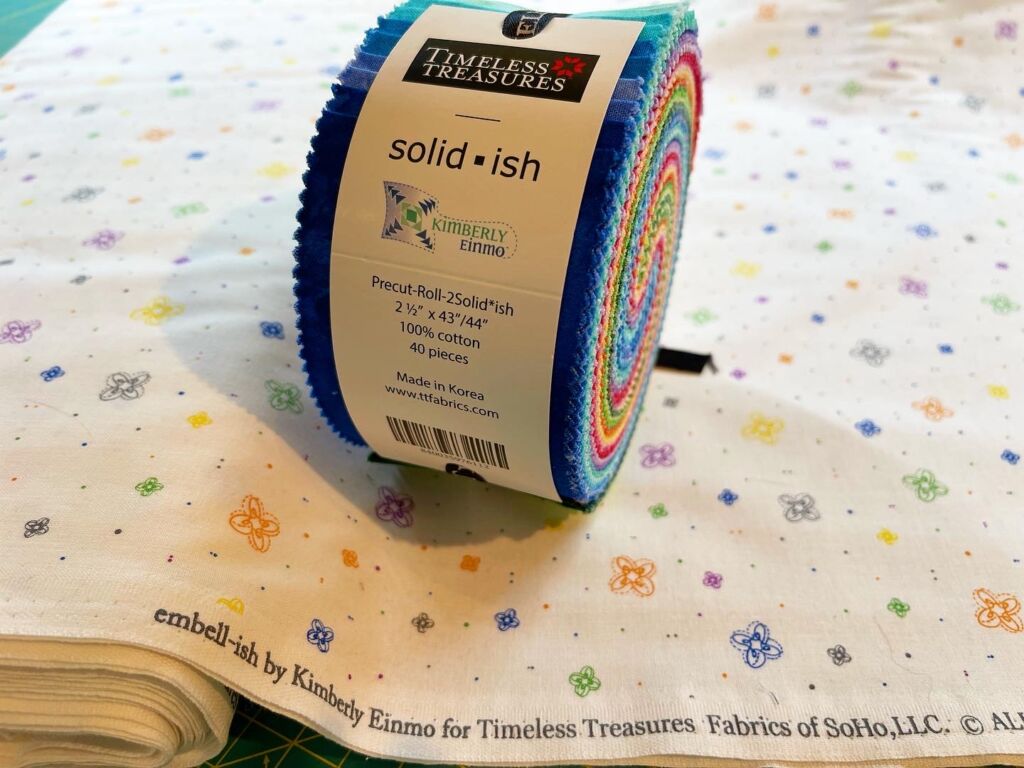 So there you have it — the most recent update from our little corner of the world. I miss my friends in the US very much and enjoy reading your updates on social media. I'm grateful for FB and Instagram as a way to stay in touch. But it is no substitute for meeting you in person. Looking forward to some events in the US later this year where I'll be visiting some Janome dealers. Stay tuned for more information so you might be able to join me for one or more of those events!
Sending big hugs to each and every one of you reading this. XOXOXOXO