Welcome to Suzzie's Quilt Shop!
True confession: I LOVE this shop. In fact, this became my local shop and favorite hang-out when it opened six years ago on Jan 12, 2013. Lucky for me, it was located just a stone's throw away when we lived in Manassas, VA.
Owned by Susy Shafer and her husband, Brian, with the support of their beautiful children, Suzzie's Quilt Shop is a true quilter's paradise and FABULOUS, top-notch, Janome dealer! From the moment you walk in the door, you'll be greeted with a warm smile by Susy or any one of her amazing staff plus the tantalizing sights of colorful quilts, bolts of fabric, and more inspiration than you could possibly imagine!
At the very front of the store you'll find an amazing selection of Janome machines, including many different models for customers to try.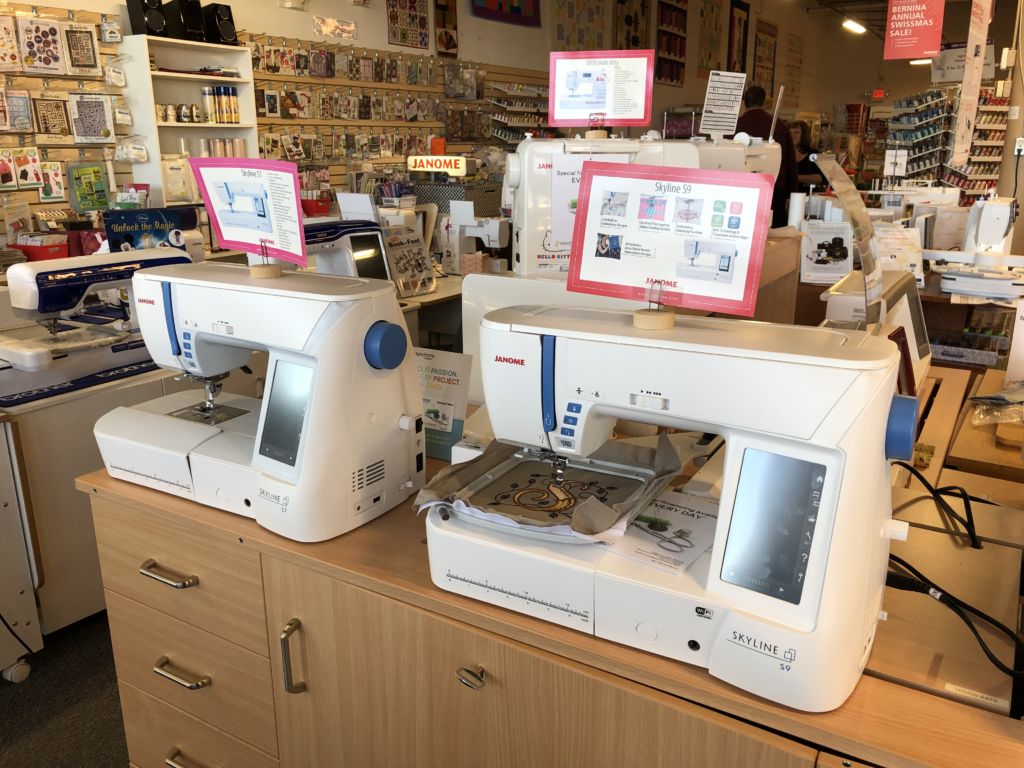 She also carries a great selection of sewing machine cabinets so you can sew and quilt on a flat surface and neatly store your sewing accessories when they aren't in use.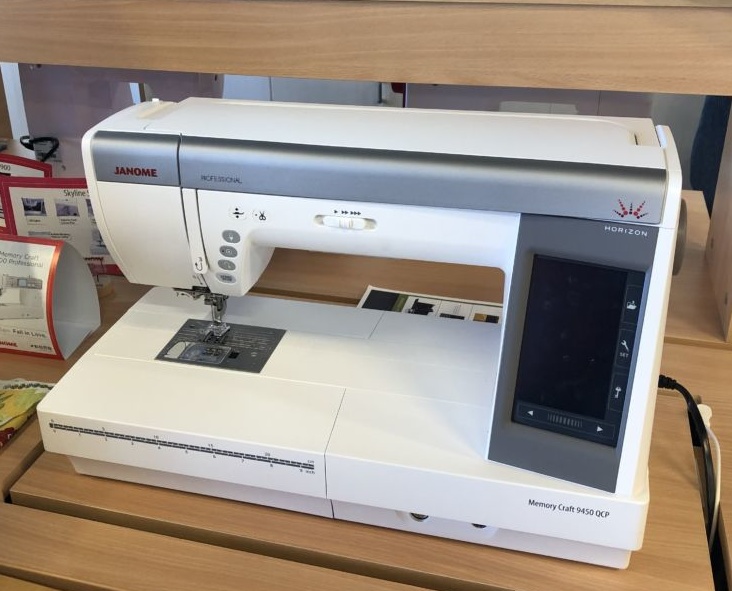 Susy even has the newest in the Professional series in stock: the 9450 QPC!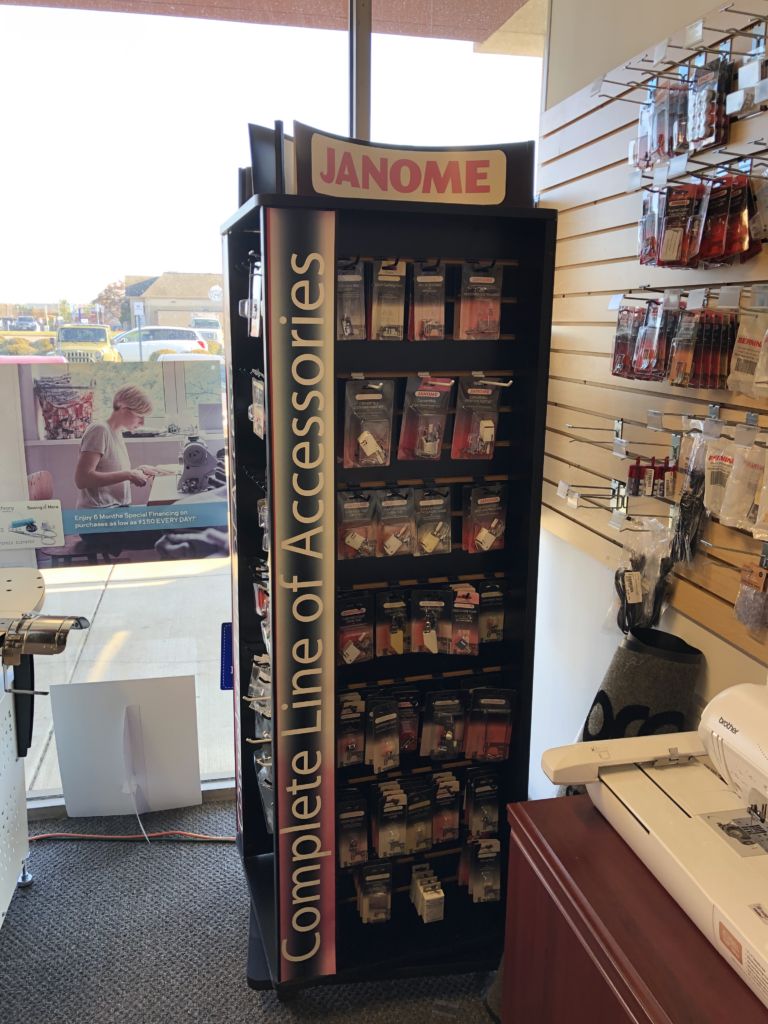 Looking for a special foot or accessory for your next project? Susy's got it. And if she doesn't, she'll order it for you right away!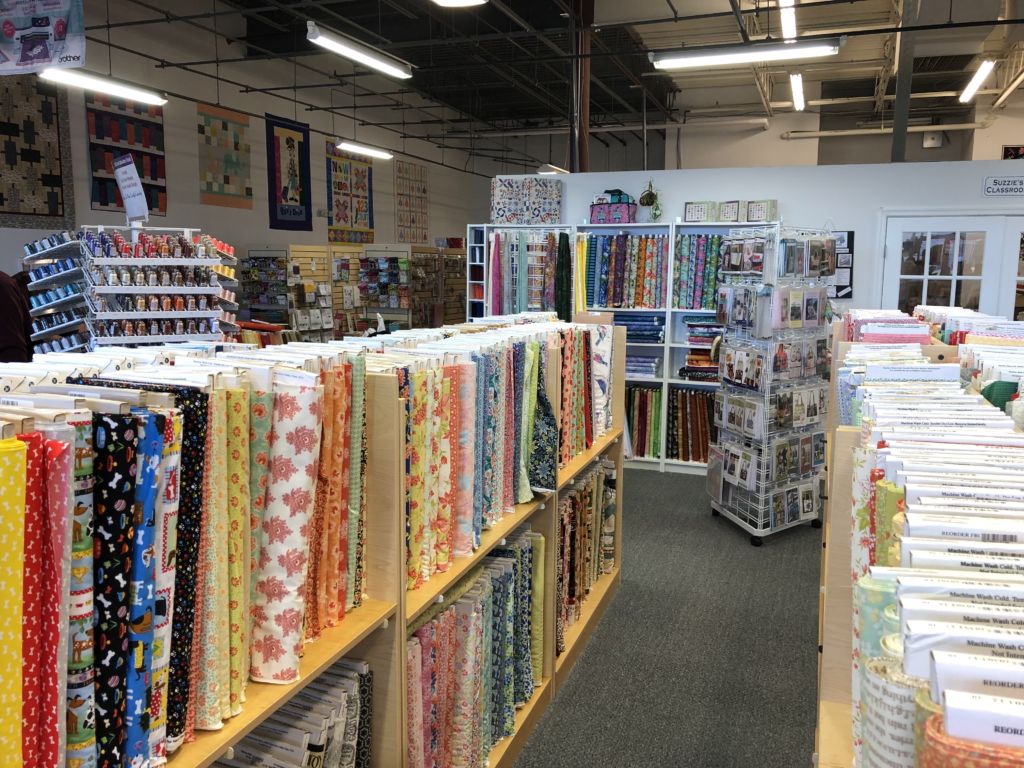 The shop itself is large, light, bright and airy. Susy made sure the lighting in the shop is fantastic and you can see colors as they should be in daylight. The aisles are plenty big enough to navigate the many rows while you peruse the thousands of bolts of fabric which await you.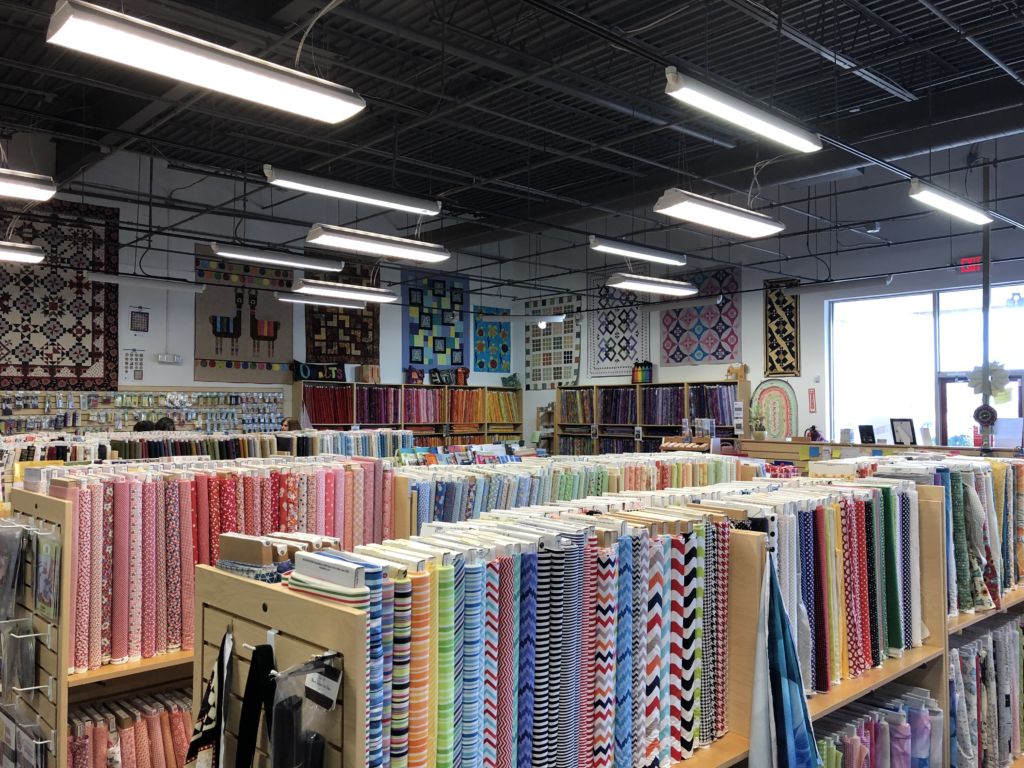 Susy carries many different styles and genres of fabrics including brights, modern, reproduction (30's), juvenile and conversation prints, Kaffe, and a section of batiks that will leave you breathless!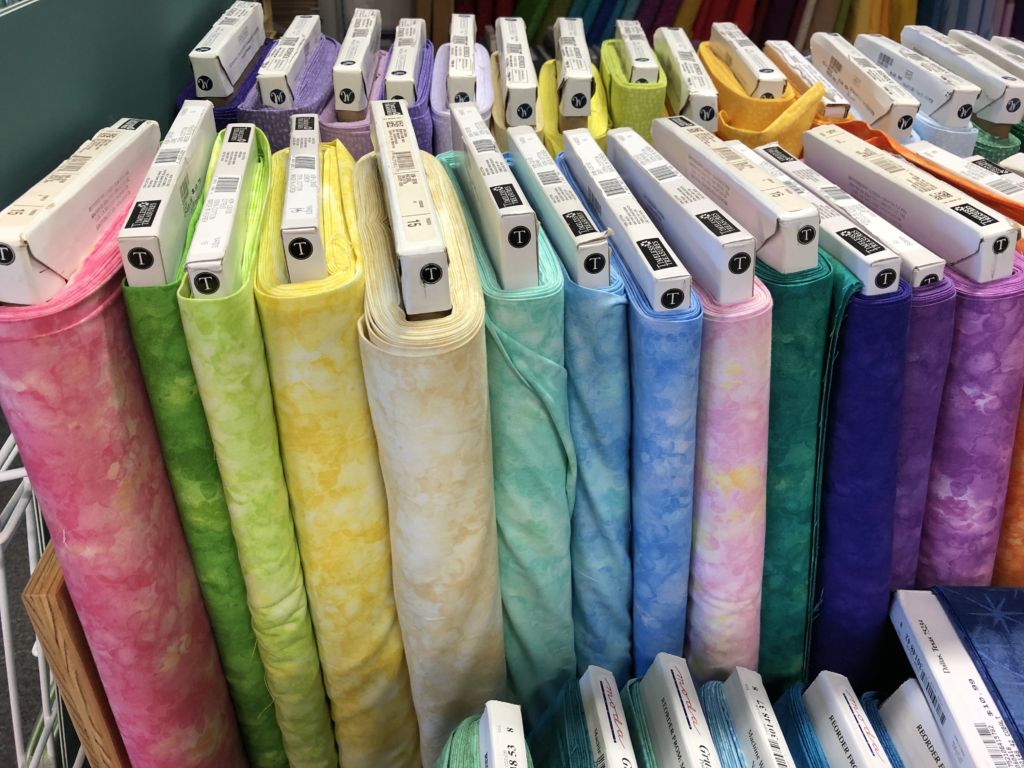 Oh! And did I mention? She carries the entire line of my Solid-ish collection by Timeless Treasures Fabrics!
I just adore her entire staff. They are always friendly, helpful and happy to help you gather and create more stash enhancement or the perfect selection of fabrics for the specific quilt you have planned in your mind's eye.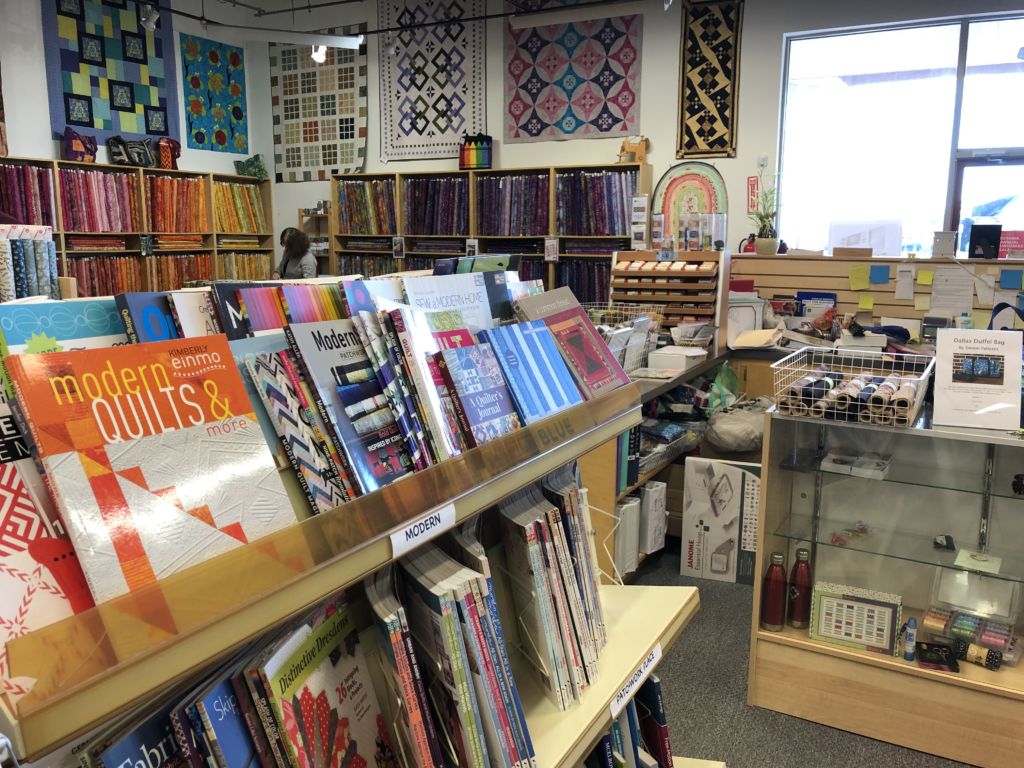 You'll find all the latest book titles at Suzzie's….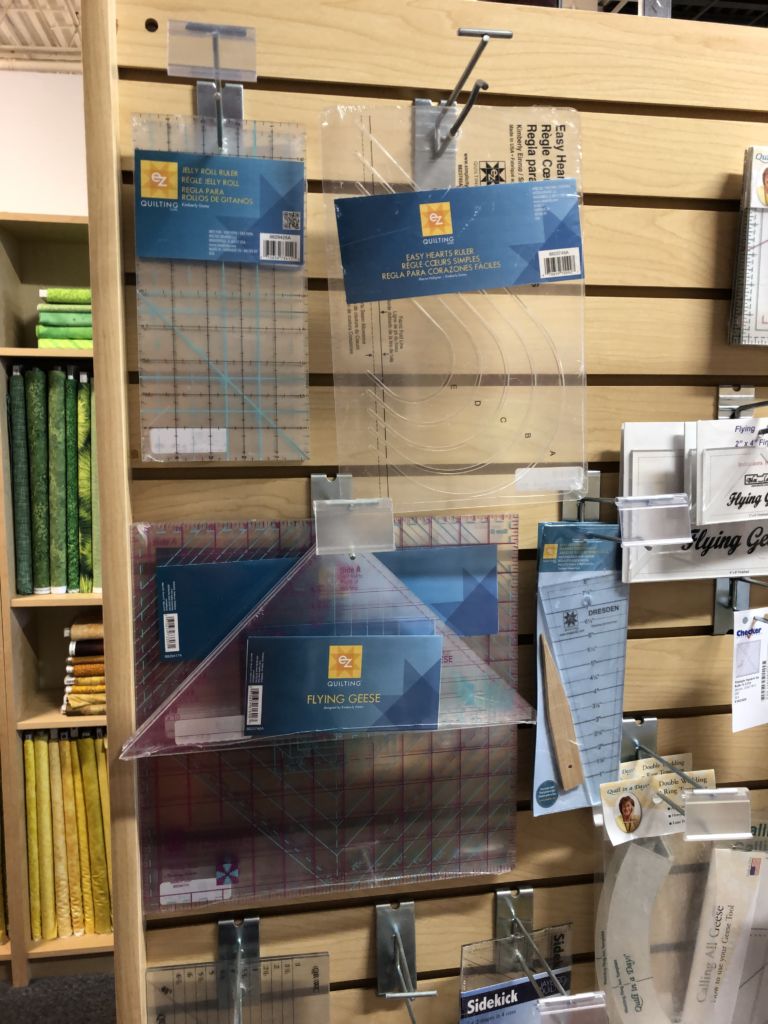 ….and many rulers, tools and notions.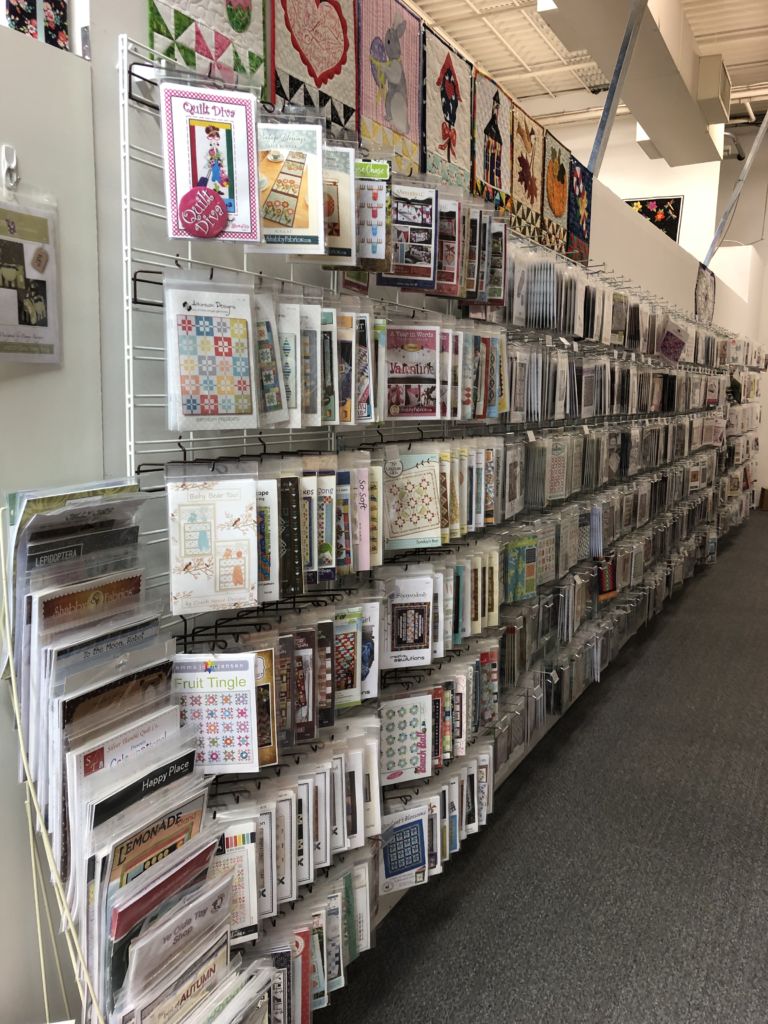 The WALL of PATTERNS is probably one of the most impressive I've ever seen. It was hard to get all the patterns in the photo because there are so many and the wall is so long!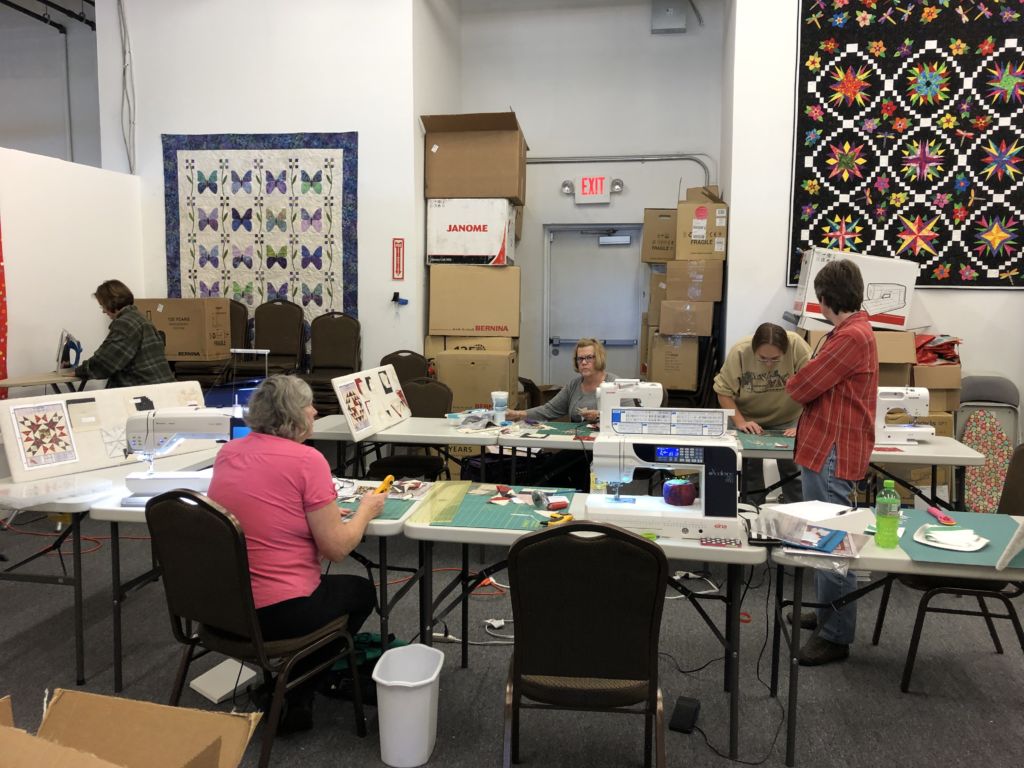 The classroom is very large with plenty of room for students to create. (This photo shows just a portion of the classroom.)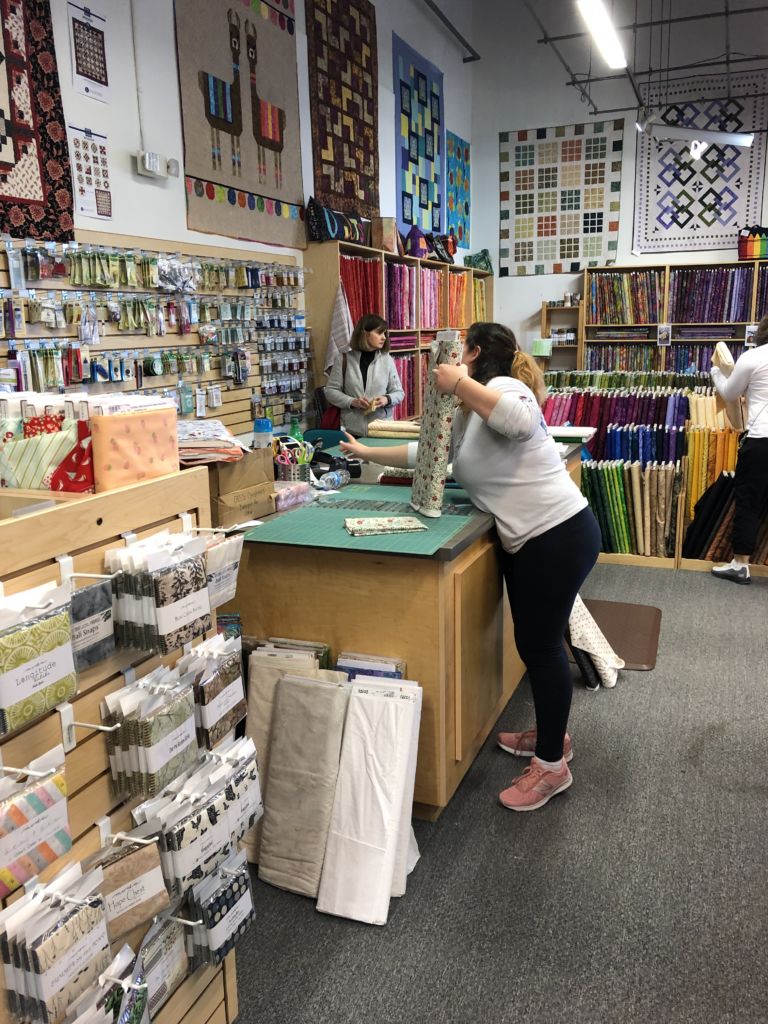 I may or may not have done some stash enhancement during my visit. Those might be my bolts on the cutting table……just sayin.
Seriously, Suzzie's quilt shop is a must-stop shop for every Janome and quilt lover. If you're planning to visit or if you're making Suzzie's part of your own shop hop stop, fortunately for those traveling companions who are not sewists, the Manassas Mall is located right across the street from Suzzie's. And if you're into antiquing, well, you're in the best location in the mid-Atlantic when you visit Suzzie's. There are many great, must-see antique stores and malls in the area!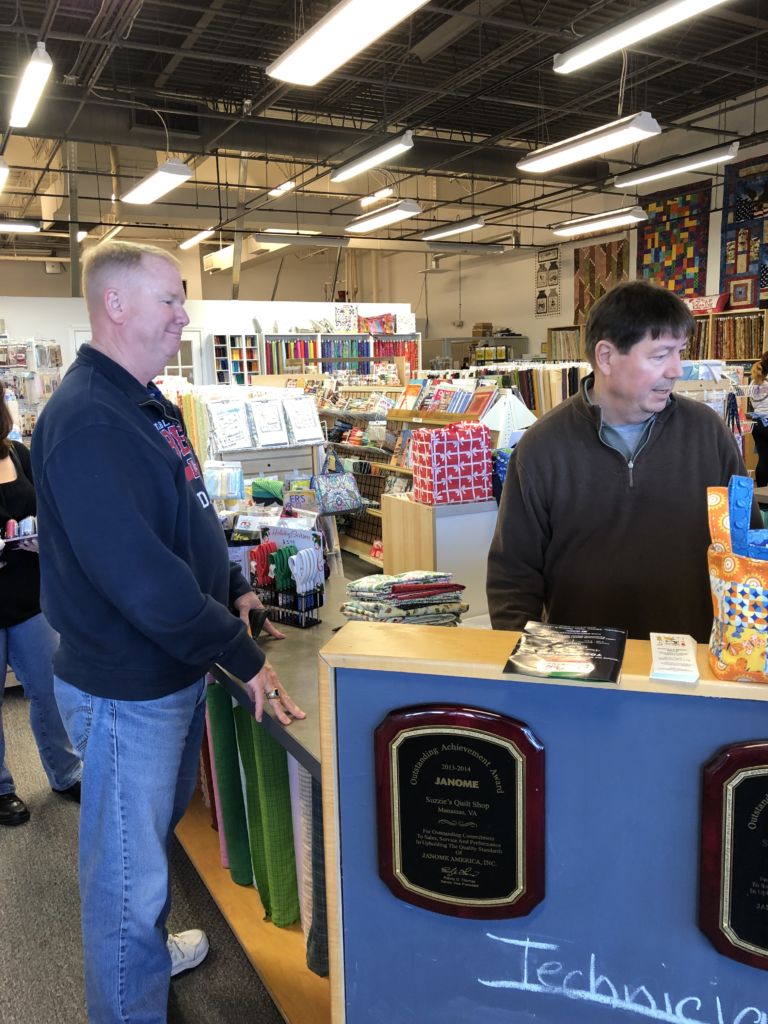 Mr. Kim and Mr. Susy (aka, Brian). It's a good thing I have a good guy to pay for all my purchases! (wink, wink).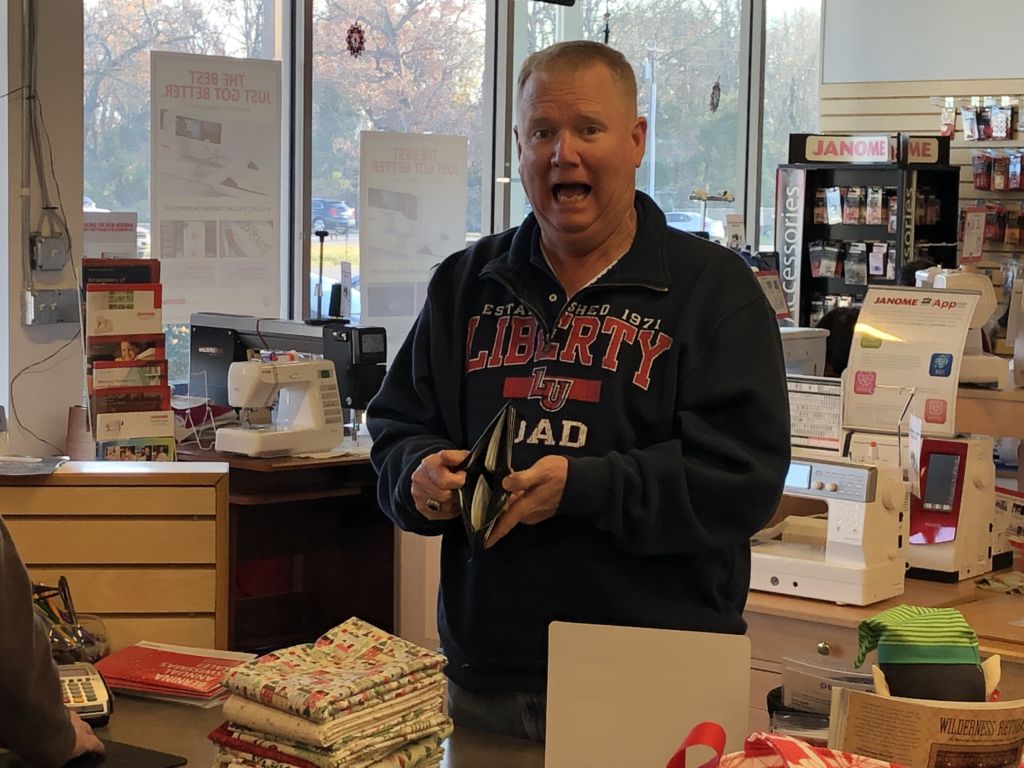 Okay, okay…..maybe I did a little TOO much stash enhancing. (Insert giggles.)
Contact Information:
Suzzie's Quilt Shop
10404 Portsmouth Rd.
Manassas, VA 20109
703-368-3867
Store Hours:
Monday – Saturday 10am – 5pm
Sunday  Noon to 4pm
Suzziesquiltshop.com
moc.liamgnull@321pohstliuqseizzus 
Happy anniversary, Susy! Here's to many more wonderful years of making the lives of quilters and sewists more productive and fun!