Aloha!
Recently, we made another surprise drop-in shop stop at a fabulous Janome dealer; this time, in beautiful Hawaii! We (aka, Mr. Kim and I) surprised Ed Benz, owner of New Home Sewing Center, Inc. in Honolulu and we had a great time seeing his store and getting to know this incredibly nice man with a warm smile.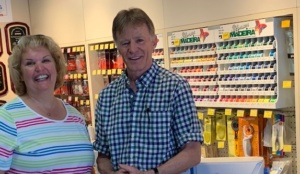 Ed's small-but-mighty shop is chock-full of every machine and accessory any Janome lover could ever need or want. His brightly lit shop is conveniently located in the downtown area of Honolulu with dedicated parking. He serves the entire island of Oahu and most impressively, remembers customers by name. Customer service at Ed's shop is paramount and he takes great pride in his HUGE selection of all makes and models of Janome machines.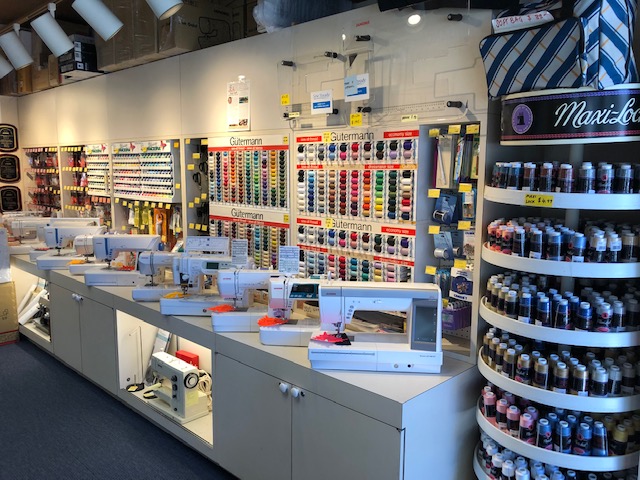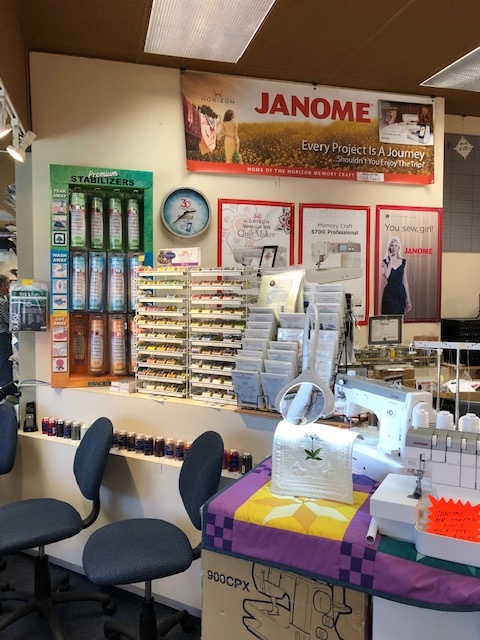 Ed has a special connection with his customers and offers outstanding deals on his machines, one-on-one, personalized new owner classes, and he makes sure each machine is the perfect fit for every individual's needs. Ed is truly a genuinely nice person, through and through.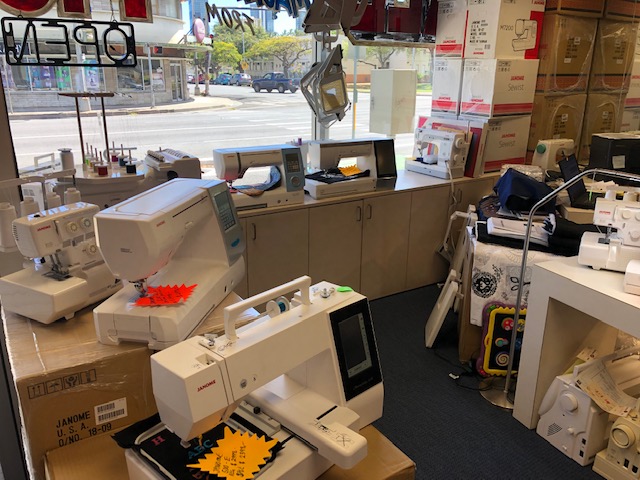 Thoroughly knowledgeable about the features on each and every machine, Ed is well-trained to service them whether something needs repaired or it's simply time for a cleaning (a spa day for your machine). It was such a pleasure to spend the afternoon with Ed; getting to know him, learn about his long-standing business and how well-respected he is in the local community, and share the excitement about all the things Janome has in store for their customers.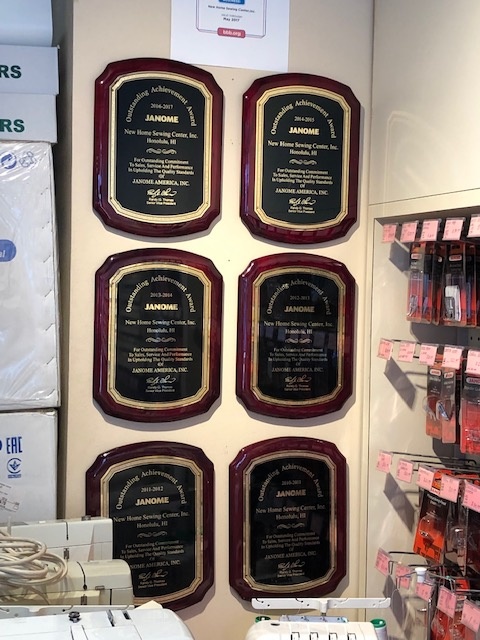 If you live on Oahu — or even if you're just visiting from another island or the mainland, I hope you'll make it a point to drop in to Ed's shop to browse his amazing line-up of threads and accessories, or ask about finding the perfect new machine for you. Tell him I sent you! 😉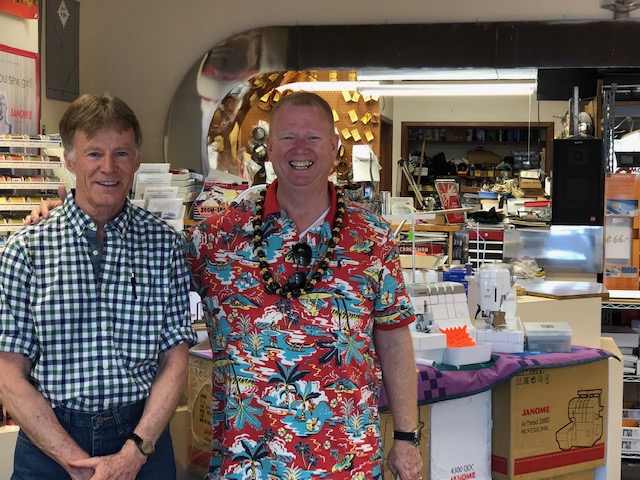 As you can see, Ed and Mr. Kim really hit it off! Thank you, Ed, for a great Janome drop-in shop stop! We'll definitely look forward to our next visit at your shop!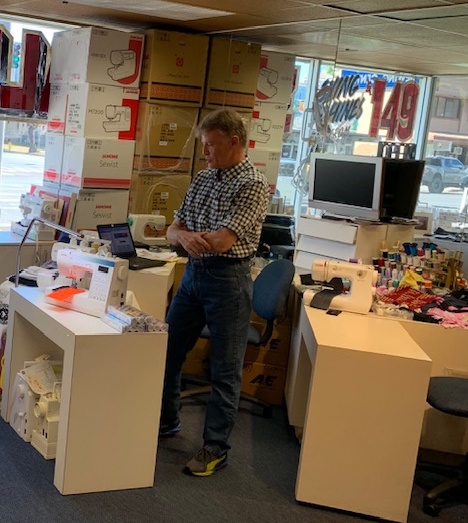 For more information:
NEW HOME SEWING CENTER, Inc.
1118 South King St.
Honolulu, HI  96814
Hours: Tuesday – Friday 9 – 5:30
              Saturday 9 – 4
              Sunday and Monday, closed.
808-597-1600
www.newhomesewingcenter.com