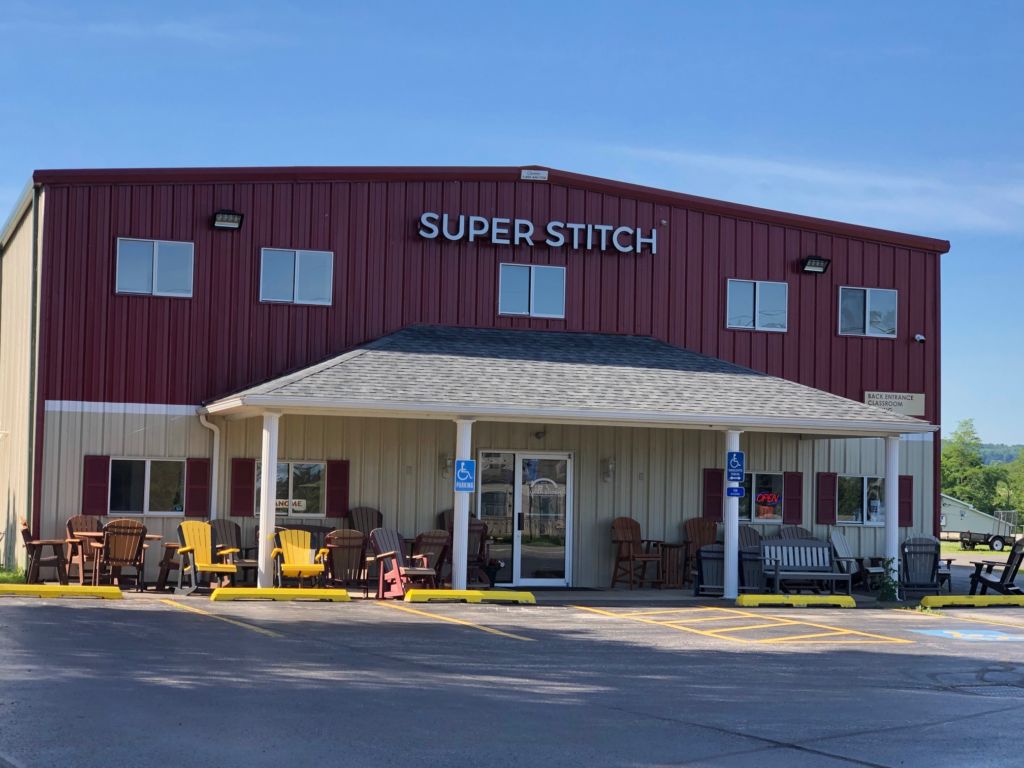 Welcome to SuperStitch!
I was thrilled to not only visit one of the top Janome dealers in the country, but to be part of a three-day special event including a lecture and trunk show of my quilts and two, all-day workshops! This exceptional store, located in North East, PA (near Erie, PA), has everything: an outstanding, talented staff, tremendous customer service, caring and dedicated owners, plus a huge selection of Janome and Elna machines, accessories, tons of fabric….and even vacuums! 
The evening I arrived, over 40 people were in attendance in the gorgeous, state-of-the-art, SuperStitch meeting room. I had such fun presenting over 40 of my quilts: sharing stories and anecdotes about them and how these quilts "came to be." There was lots of laughter and great snacks and wine were graciously provided by the Ann, Rick, and their amazing staff who lovingly prepared much of the food themselves! We all had such fun that no one remembered to take any photos. I was extremely honored that John Ryan and Sean Seki were in attendance. They even provided a brand-new Janome sewing machine as one of the many door prizes for the evening!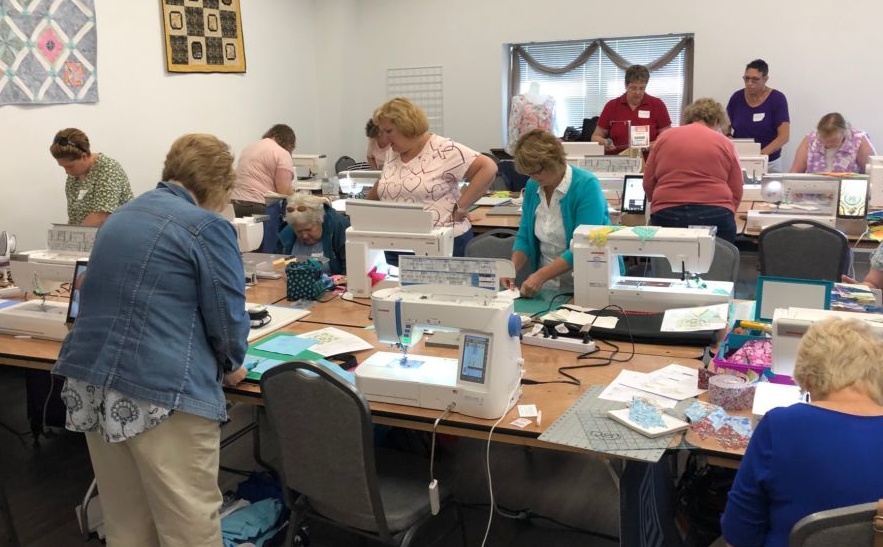 The next two days were filled with lots of new techniques and learning as I taught two, all-day workshops: Lone Starburst and Variable Pinwheel Star and Flying Geese. The classroom was filled with Janome 15000 or 9450 machines. Students could bring their own machines from home or use one of the shop's machines in class.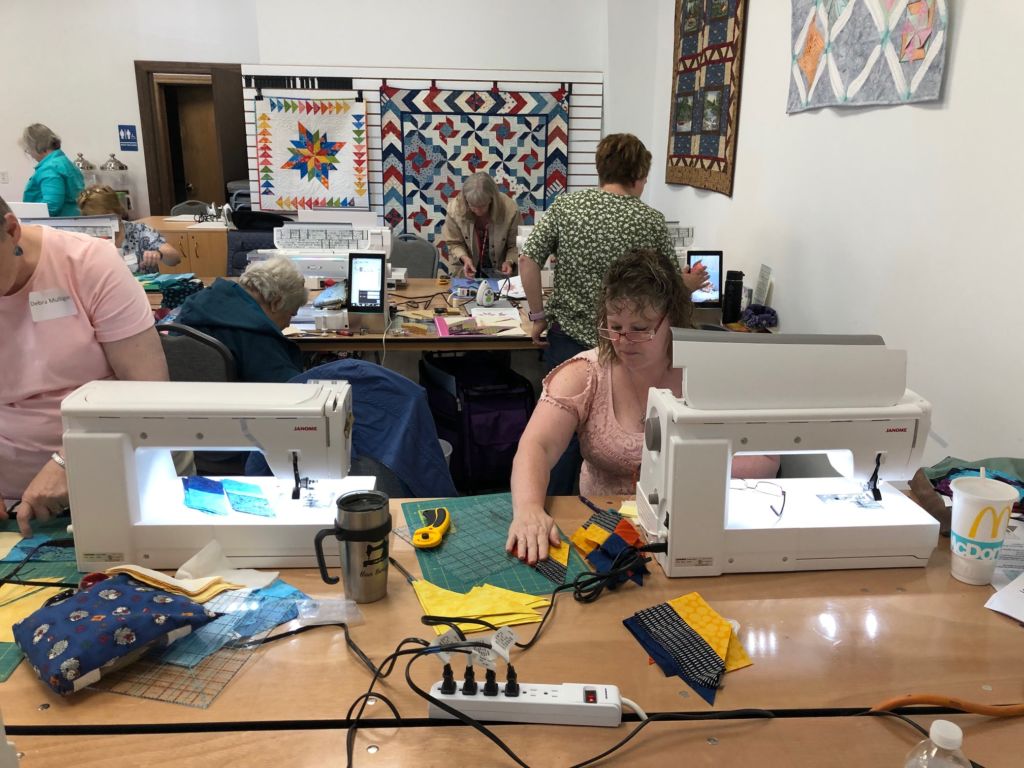 I asked the students to use their HP (High Performance) foot and plate system, as many had never tried it before. There were so many "Oprah ah-ha! moments" as they learned what a true, scant 1/4″ seam should really be and how to achieve this on their machines.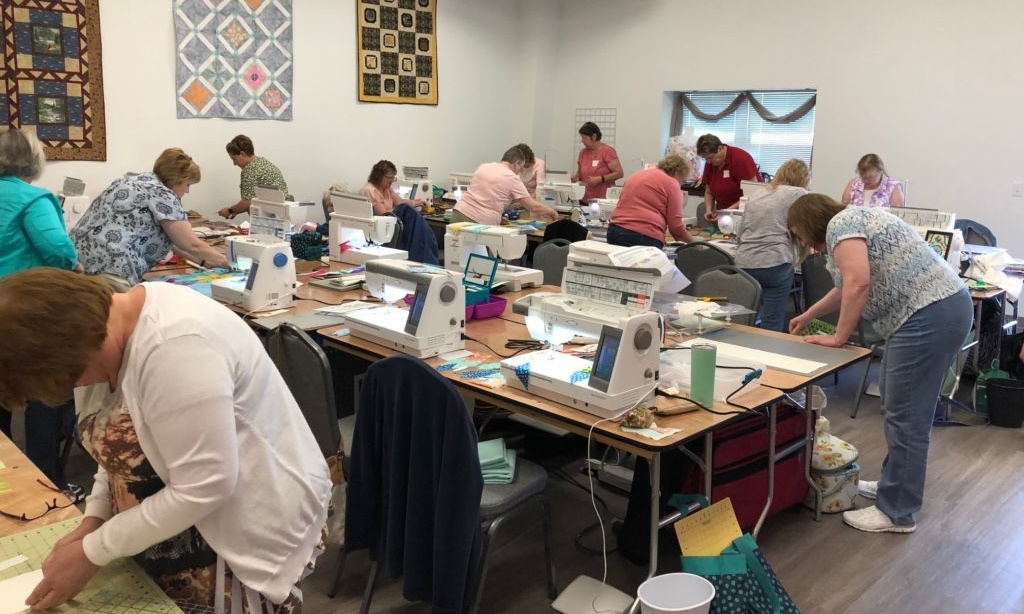 The only thing better than a room full of fabulous machines and happy students each day was the fact a hot lunch was provided on site. The staff prepared delicious, home-cooked meals both days and had lunch set-up in the classroom.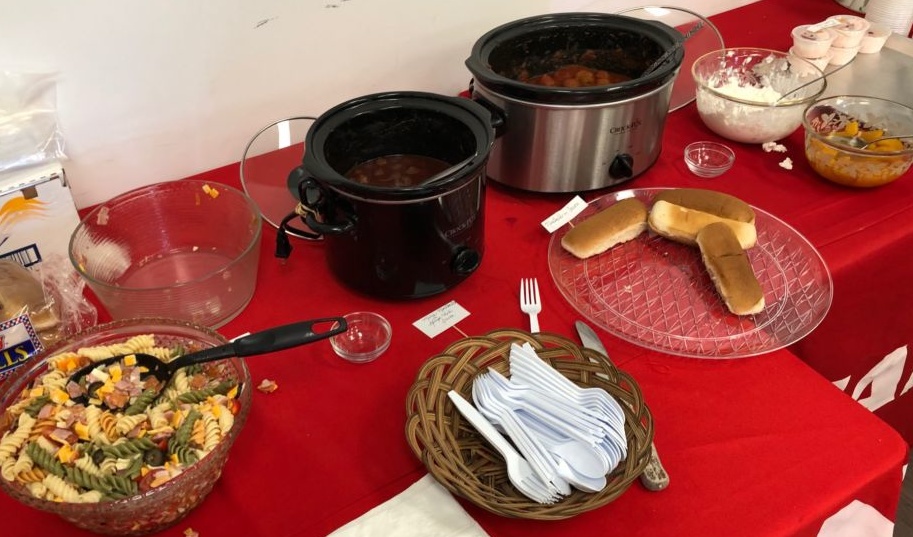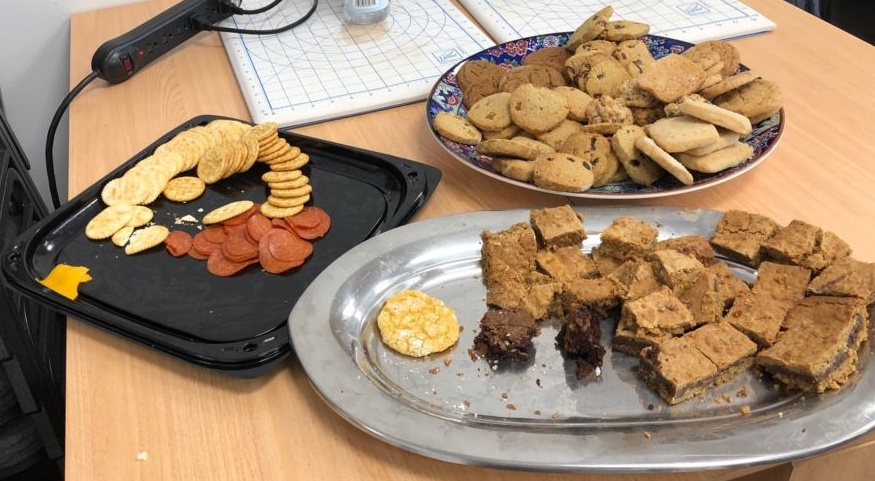 There was another great benefit to the classes because students were able to try the new Elna Press; which makes EVERY block more perfect because of precise pressing with absolute ease! Superstitch has a sale on these fabulous presses and there are four models from which to choose; one to fit ANY budget! If you have questions or would like more information, be sure to contact them by Clicking Here.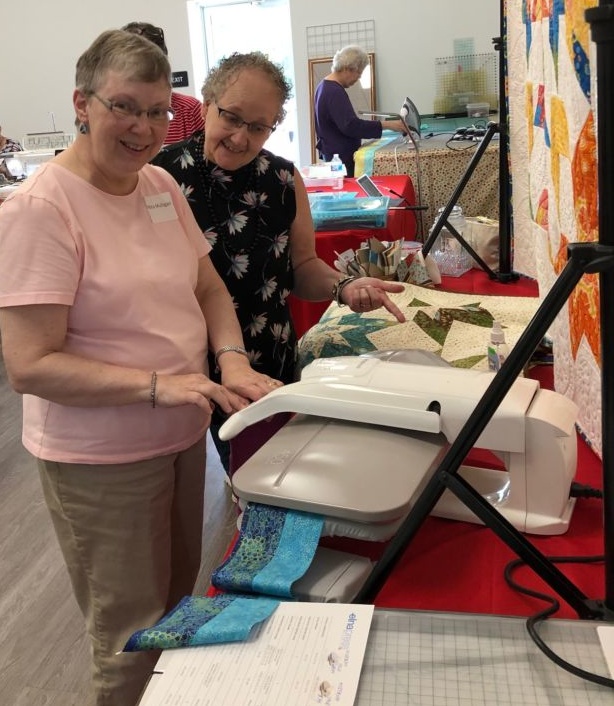 Two lovely gals who had previously taken classes with me in Lancaster PA, brought "show and tell" of their finished quilts to share with me and students in the class. It was such a treat to see Kathleen and Linda again — and of course, to see their beautiful quilts!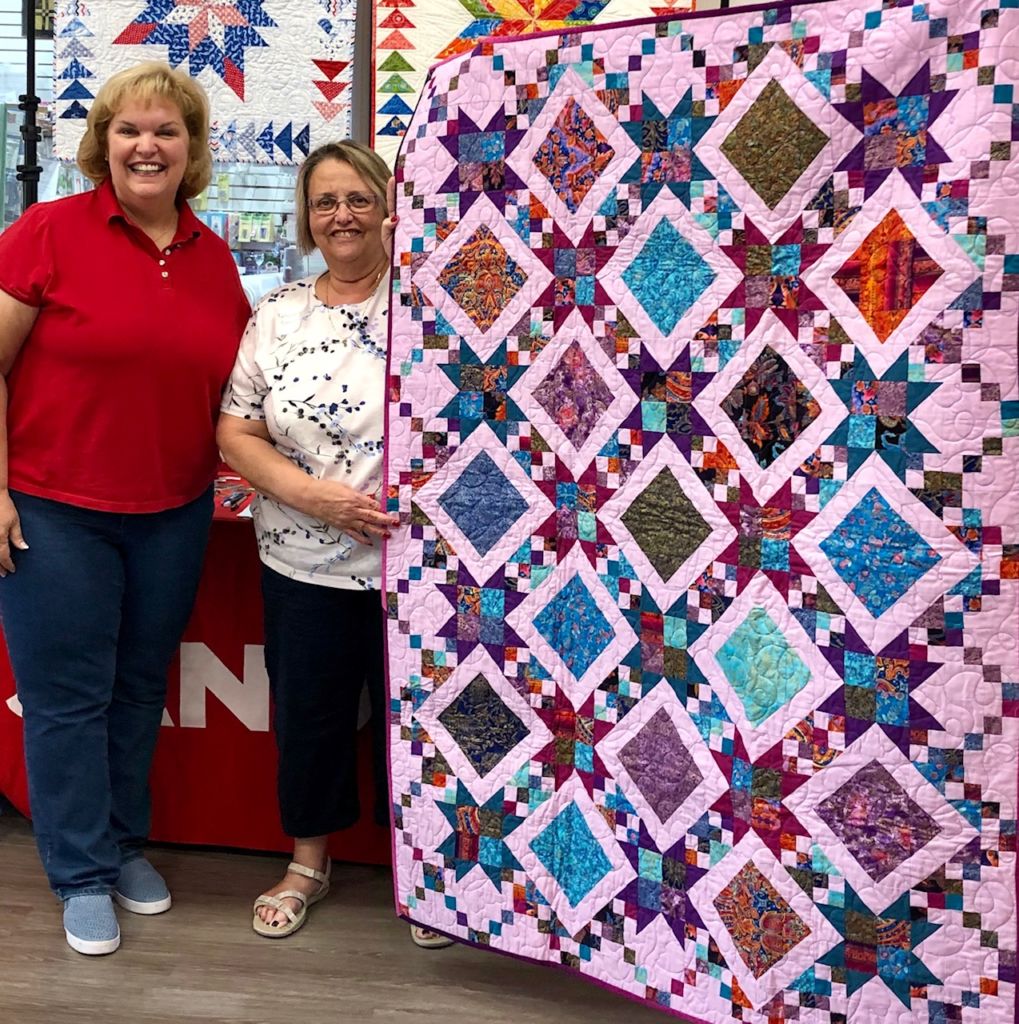 We had a great time in BOTH classes and it was such fun getting to know all these ladies. I enjoyed my time with them more than I could possibly say. These precious and talented quilters were such a blessing to me!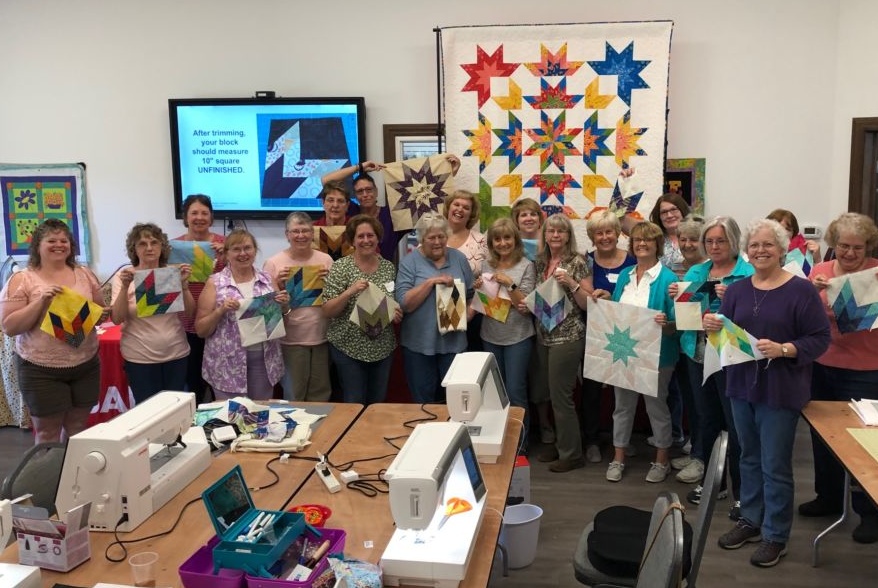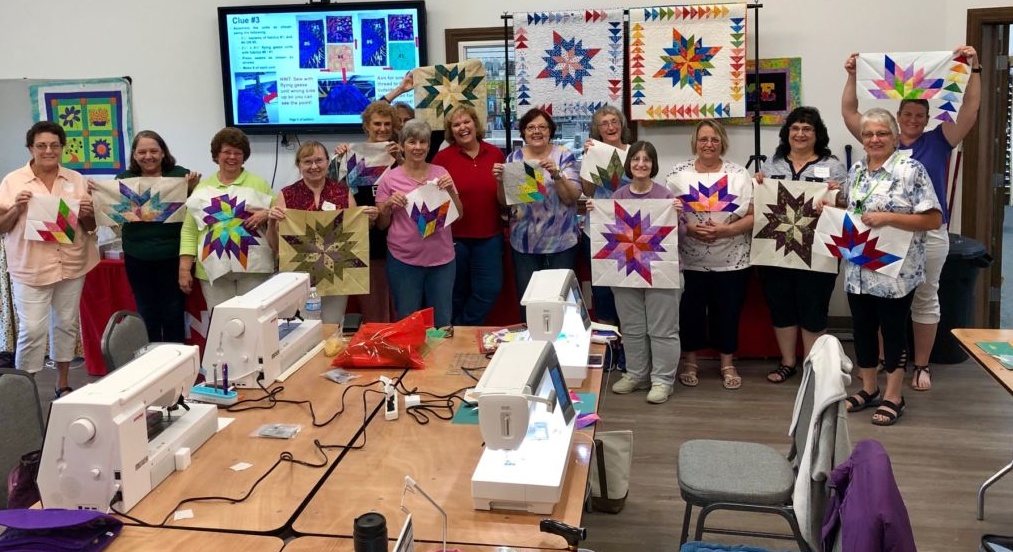 Step inside the shop….
You couldn't ask for a anything more in a quilt shop and machine dealer. Ann and Rick Maas have everything you want or need, and then some!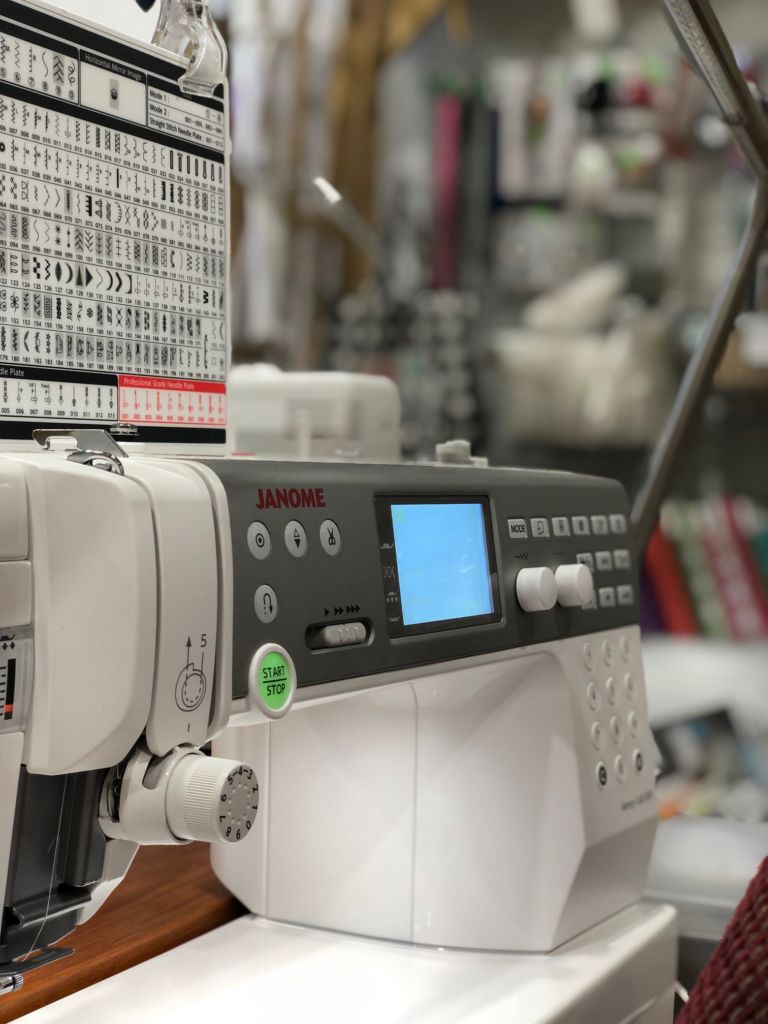 Meet the SuperStitch amazing staff
And the weather…..
….turned out to be perfect! After a rainy start to the event, the sun came out and it was absolutely beautiful! Rick and Ann took us to Lake Erie where we enjoyed a fabulous farm-to-table dinner, gorgeous lake views, and a beautiful sunset all while laughing and getting to know them better. 
Have I ever mentioned how much I love my job? I get to meet the most amazing people, visit lovely places, and spend time sharing my passion for quilting. I am blessed beyond all measure!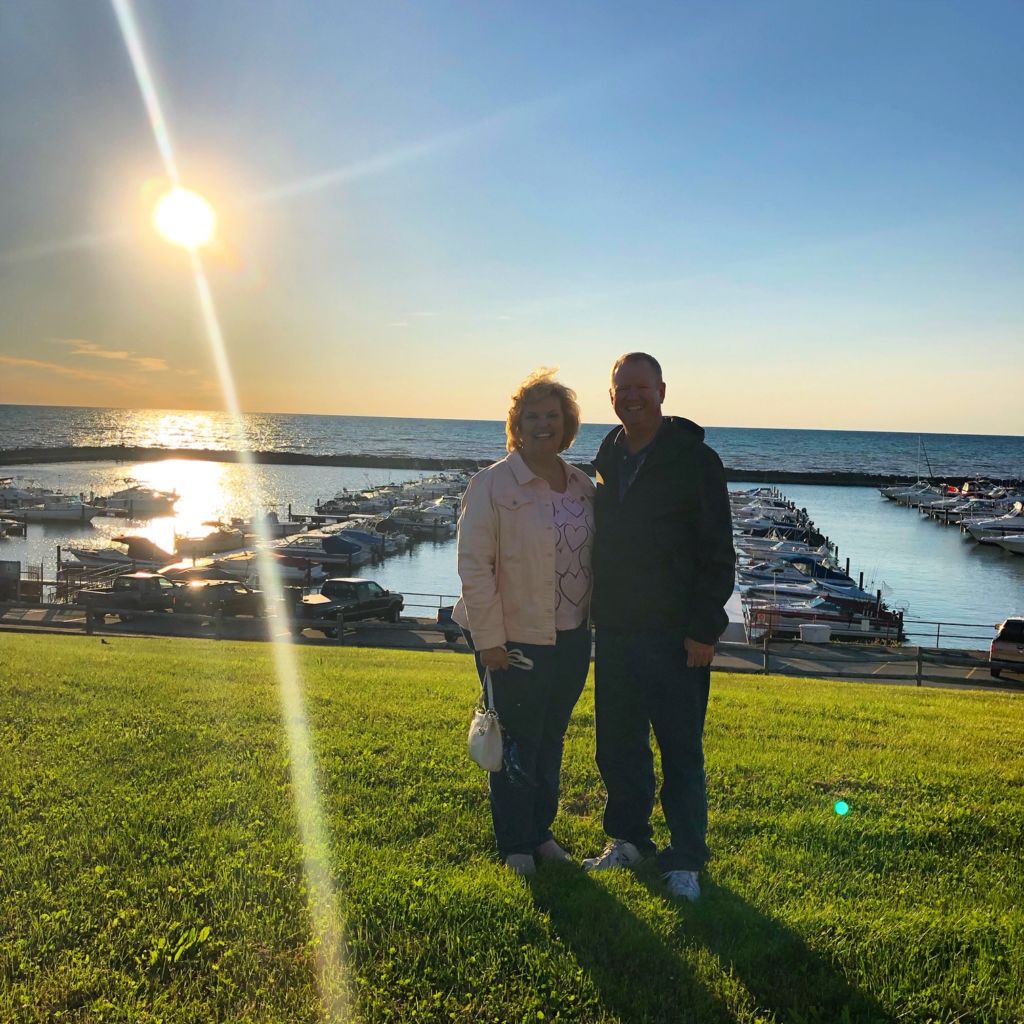 Thank you, Ann, Rick, Joyce, Debbie and Kay. I also wish to thank John and Sean for coming to the event as well; it was truly my honor! And thank you to ALL the ladies who spent time in my workshop(s) and/or lecture! I will never forget my time with you and hope to be able to visit again sometime. In the meantime, if you are traveling in the northern Ohio, Pennsylvania or New York area, you must make a stop to visit SuperStitch. You won't regret it!
SuperStitch
10429 West Main Road
North East, PA 16428
814-725-3335
Mon – Fri: 9am – 5:30
Sat: 9am – 4
Sun: Closed