WE HAVE A WINNER!
Cheeto helped us draw a winner at random (okay, we used a random generator) and the lucky winner is Judy Valentino! Congratulations, Judy!
I've been an avid user of Electric Quilt software since 1992. The first version I used (almost thirty years ago!) was version 3, and I'm now using the most current version which is 8. While all the versions have been amazing through the years, I'm thrilled with how version 8 is so easy to use and user-intuitive. I'm also very proud to be an EQ Artist!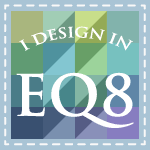 For many years, I've also relied heavily on BlockBase software. Simply put, I don't design any of my quilts without using this fabulous quilt design software duo! I'm thrilled to share the news there's been a major update to BlockBase, called BLOCKBASE+! I've been happily beta testing this amazing software upgrade for the past six weeks and let me just say, IT IS AMAZING!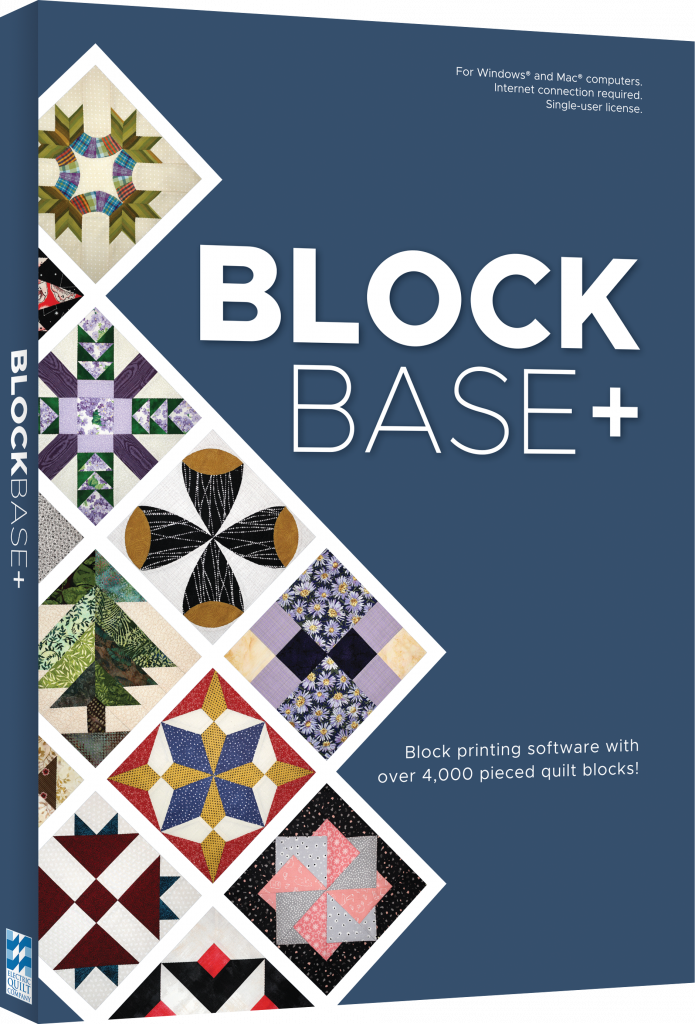 Whether you are already an avid Electric Quilt Software fan or whether you've never used EQ quilt software before, if you're interested in using the best quilt software on the market, you NEED Blockbase+. Looking for more information? Here is everything you need to know: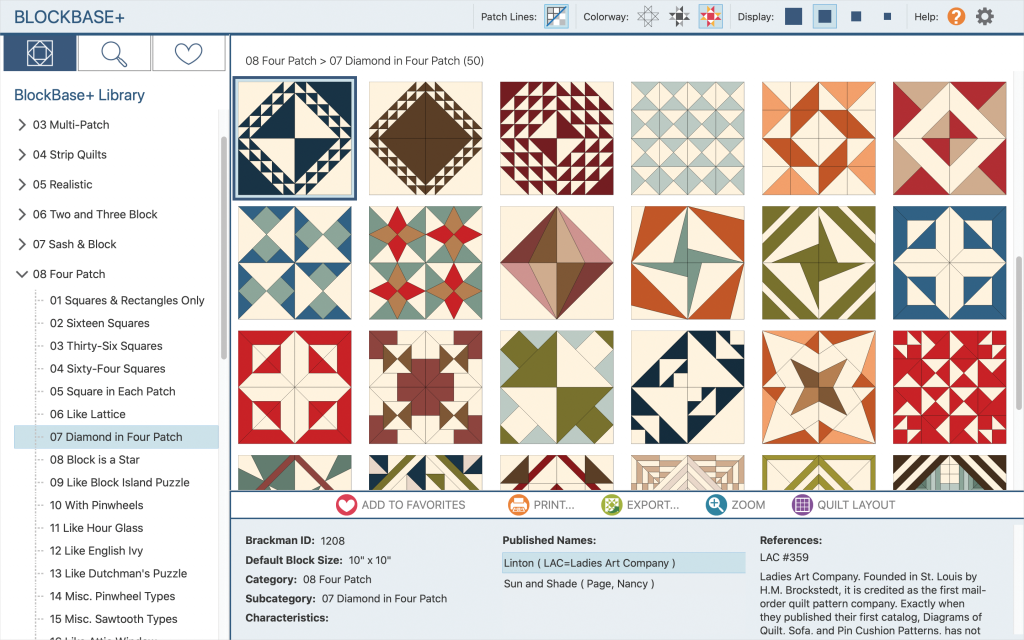 BlockBase+ is taken directly from the pages of Barbara Brackman's Third Edition of the Encyclopedia of Pieced Quilt Patterns book and brings over 4,000 quilt blocks to your computer screen. Barbara's decades of research is available to you in this organized and user-friendly software for Windows® and Mac® computers. Packed with complete publication information for each block, robust search features, exporting and printing capabilities — it's the perfect quilting tool for all skill levels!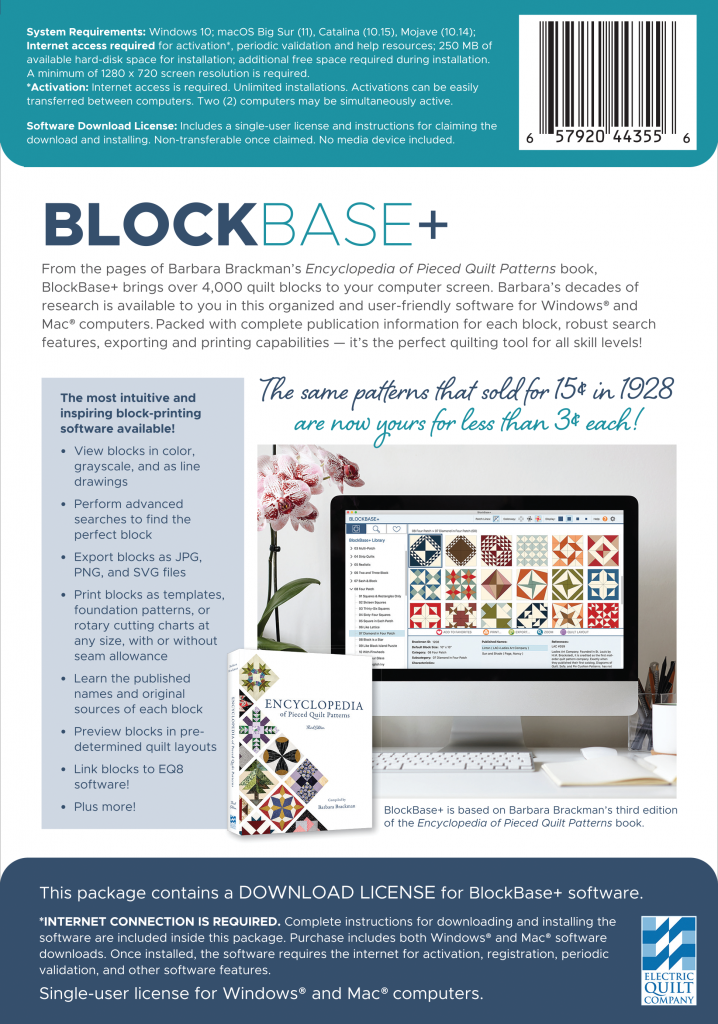 You can take a "scroll" through 4,264 blocks organized in categories of One Patch, Non-Square, Fans, Wheels, Stars, and many more! Zoom in on a block to see it in full detail. Learn the original published names for each block and from what source each was first published. Some blocks have multiple names and sources. BlockBase+ comes with advanced search features, too. If you have the Encyclopedia of Pieced Quilt Patterns from Barbara Brackman (another must-have in your studio!), you can use the search feature to find a block based on the Brackman ID listed in the book. Or you can search by keyword, source, or category (skill level, piecing style, etc.) to scour the database for blocks based on specific criteria.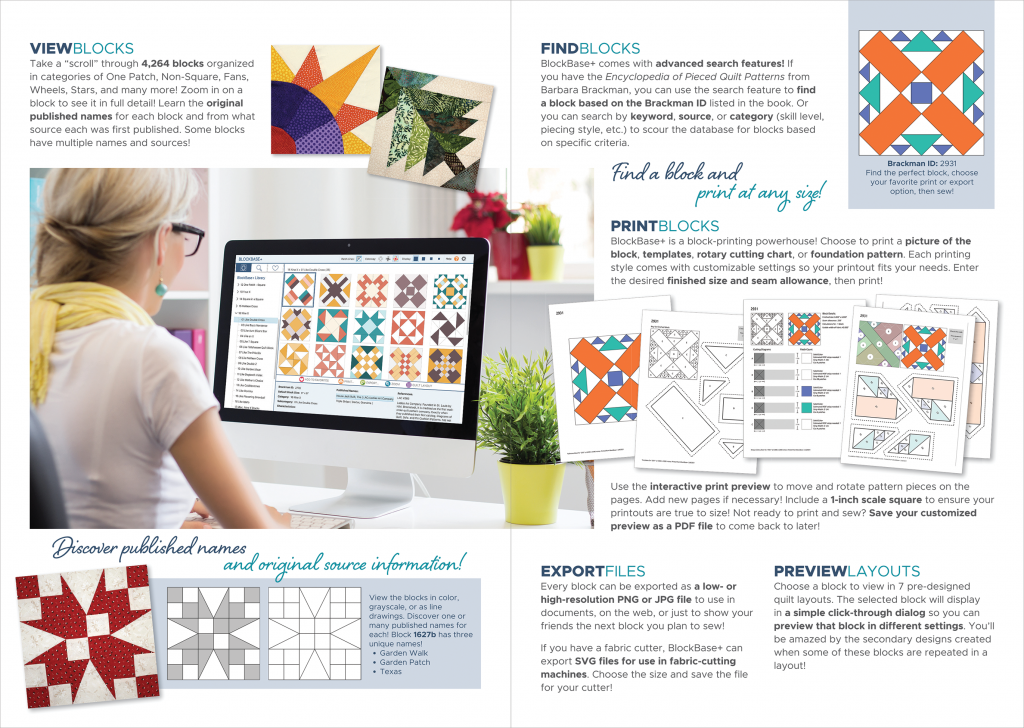 BlockBase+ is a block-printing powerhouse! Choose to print a picture of the block, templates, rotary cutting chart, or foundation pattern – in any size! Each printing style comes with customizable settings so your printout fits your needs. Enter the desired finished size and seam allowance, then print! Use the interactive print preview to move and rotate pattern pieces on the pages. Add new pages if necessary! Include a 1-inch scale square to ensure your printouts are true to size! Not ready to print and sew? Save your customized preview as a PDF file to come back to later.
Every block can be exported as a low or high resolution PNG or JPG file to use in documents, on the web, or just to show your friends the next block you plan to sew. If you have a fabric cutter, BlockBase+ can export SVG files for use in fabric-cutting machines. Choose the size and save the file for your cutter. Choose a block to view in 7 pre-designed quilt layouts. The selected block will display in a simple click-through dialog so you can preview that block in different settings. You'll be amazed by the secondary designs created when some of these blocks are repeated in a layout! 
Electric Quilt Software not required, but EQ8 owners can link BlockBase+ to their EQ8 if they wish, which is how I like to use these two powerful design tools!
And just in case you don't have these amazing, special EQ software "add-ons", you'll definitely want to check these out. (I still can't quite believe there are three add-on programs with my name on them!) You can get them HERE.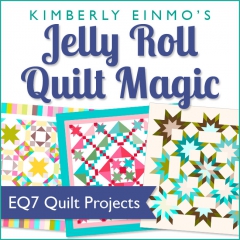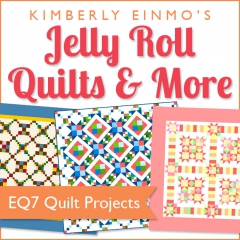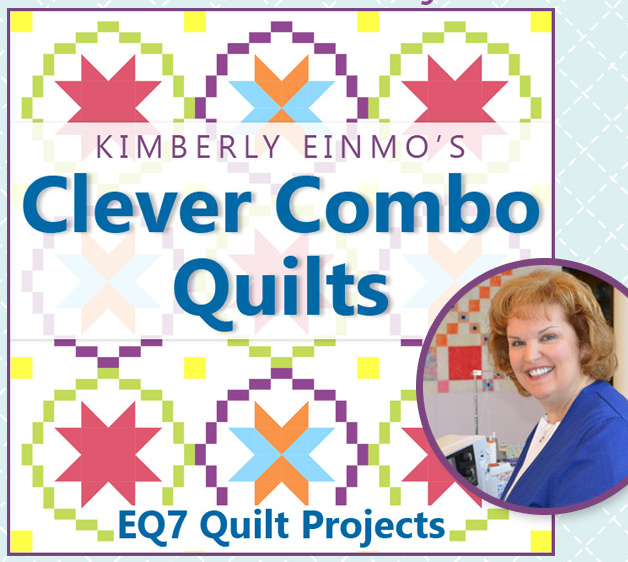 A GIVEAWAY
How about a giveaway!!
The good folks at the Electric Quilt Company are going to gift a copy of BlockBase+ to one lucky winner from a drawing I will hold on Friday, April 2! All you need to do to enter is leave a comment telling me why you'd like to have BlockBase+ on my Facebook business page, Kimberly Einmo Designs! (And while you're there, would you please "LIKE" my page? That would be just amazing, thanks!) Or simply leave a comment here on my blog. We'll compile all the names and let Cheeto pick a winner!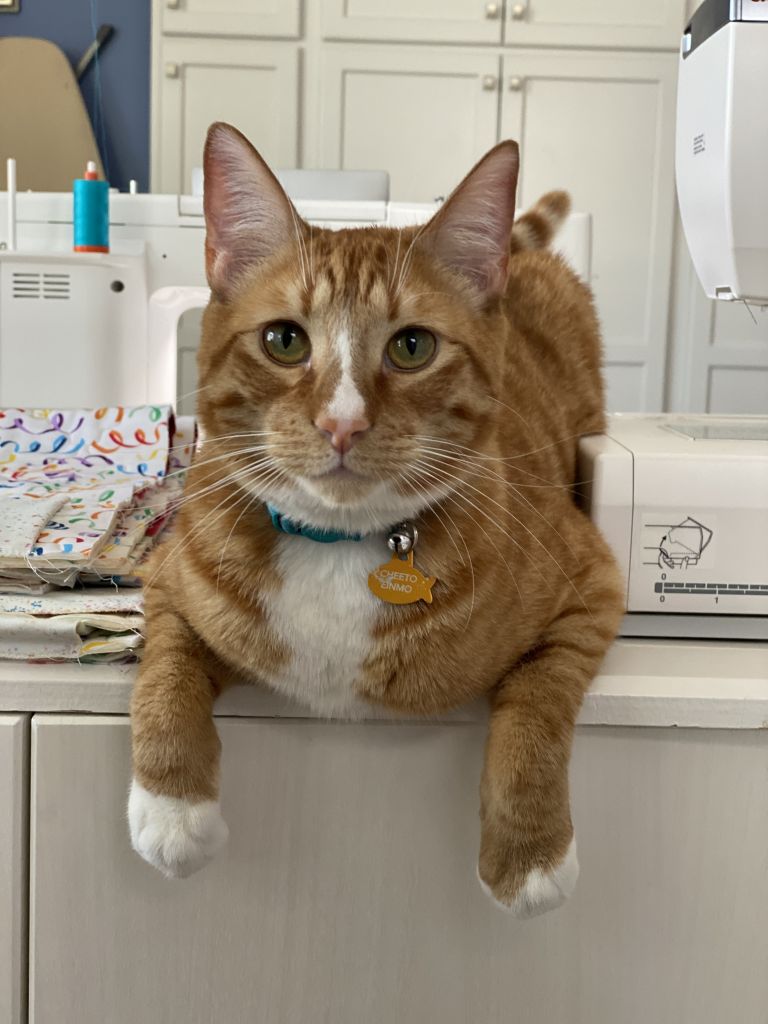 But in the meantime if you can't wait, hop on over and grab a copy of your own! BlockBase+ is a MUST HAVE in every quilter's design arsenal!