I love finding new products that are REALLY useful. These SEAM-FIX seam rippers are one of those products! The actual point and blade are very sharp, and the nifty rubber tip makes quick work of all those pesky thread schniblets left behind in the fabric. I have used the large version for the past several months and love it. So when I found the new "mini" size in three f-a-b-u-l-o-u-s colors today at Suzzie's Quilt Shop, I couldn't resist adding them to my purchase. They are perfect for travel and my sewing kit on the go. Check them out HERE or and pick one up the next time you're at your local quilt shop!
I finished a quilt top this week — woo hoo! It was fun to be sewing again. I made Mexican Sunburst for a class I'll be teaching on the Quilt Seminars at Sea — Sea of Cortez cruise. Oh my goodness, I can hardly wait to go on this cruise! You can check it out HERE. I hope you will consider joining me and the other three amazing teachers: Karen Kay Buckley, Stevii Graves, and Paula Nadelstern.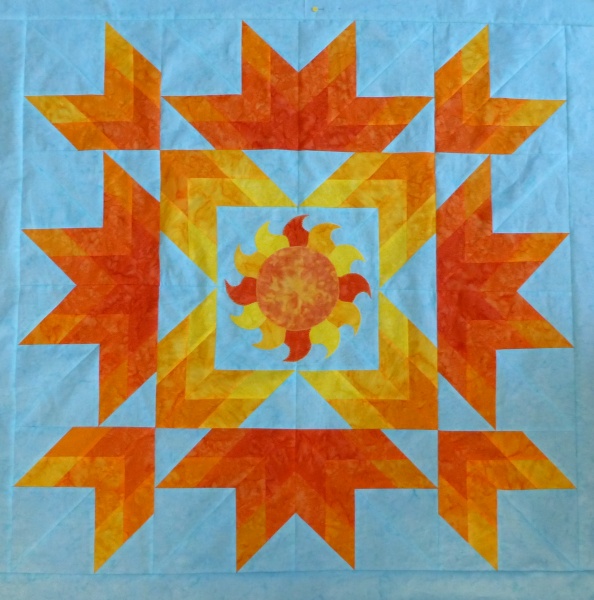 I've sent this off to be quilted and will show it to you as soon as I get it back. I just know this one will be spectacular.
Back to more sewing. Hope your weekend is off to a great start!