Earlier this year I created a fun little quilt from some gorgeous Danish fabrics I bought at a charming quilt shop in Germany last year. My personal challenge was to effectively use the chartreuse fabric I bought by incorporating it with the sweet pink and lovely blue fabrics from the same manufacturer from Denmark.
I finished the quilt top and sent it to Birgit Schuller in Germany who offered to quilt it for me. She not only quilted it beautifully, she took it to the shop owner (also named Birgit) to share the quilt with her.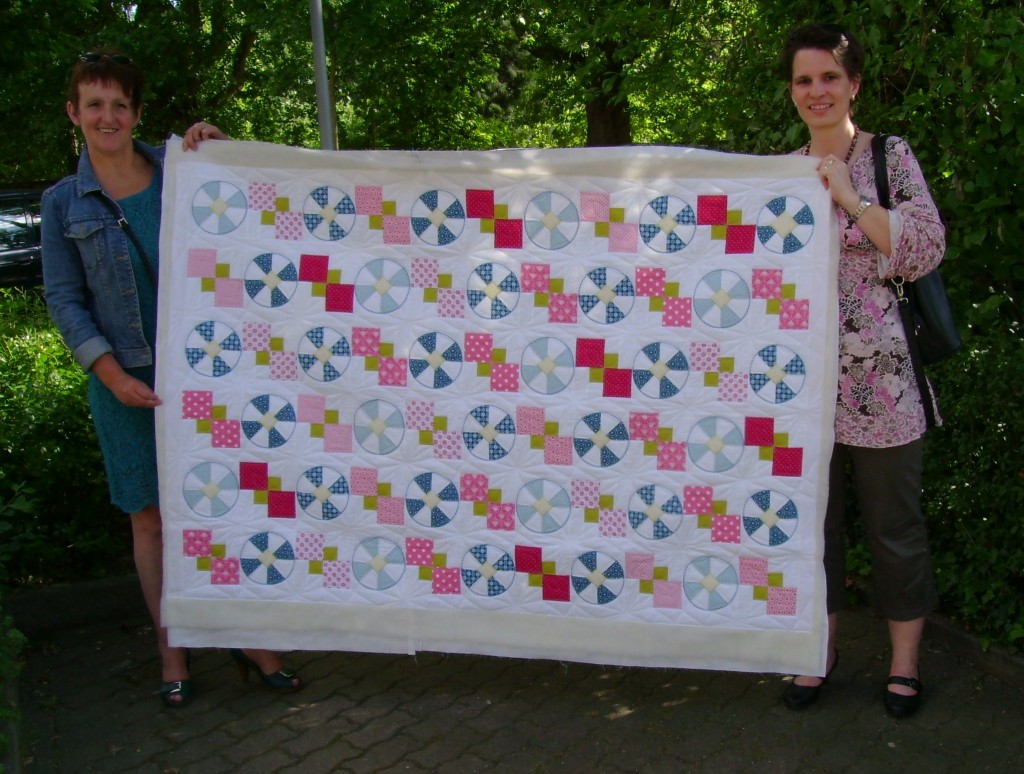 Take a peek at the pretty quilting which accents the design perfectly….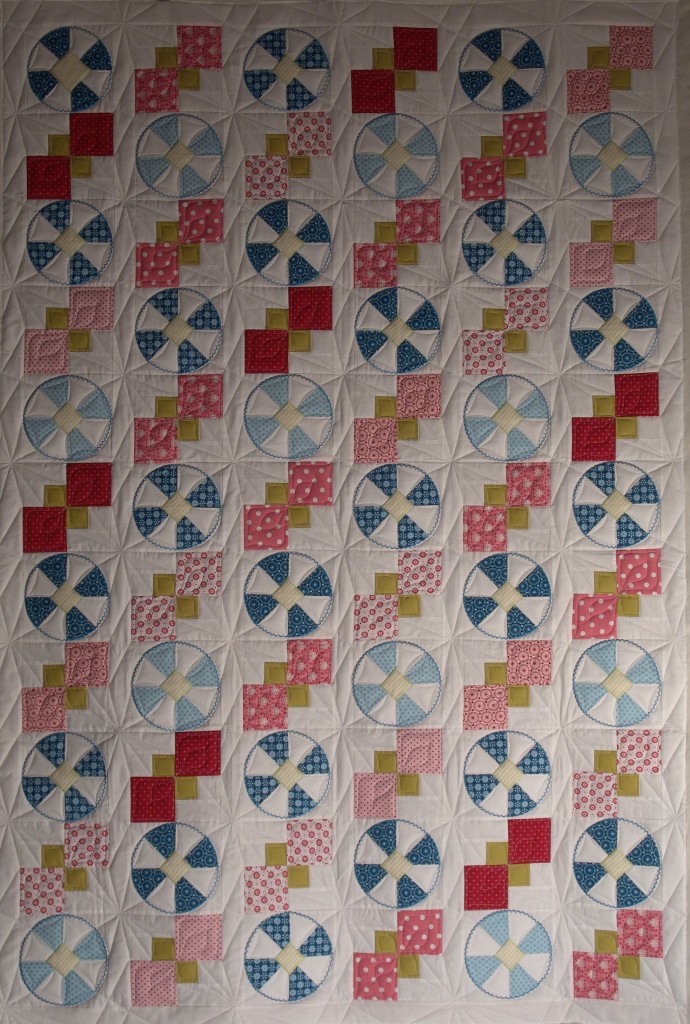 For a closer view….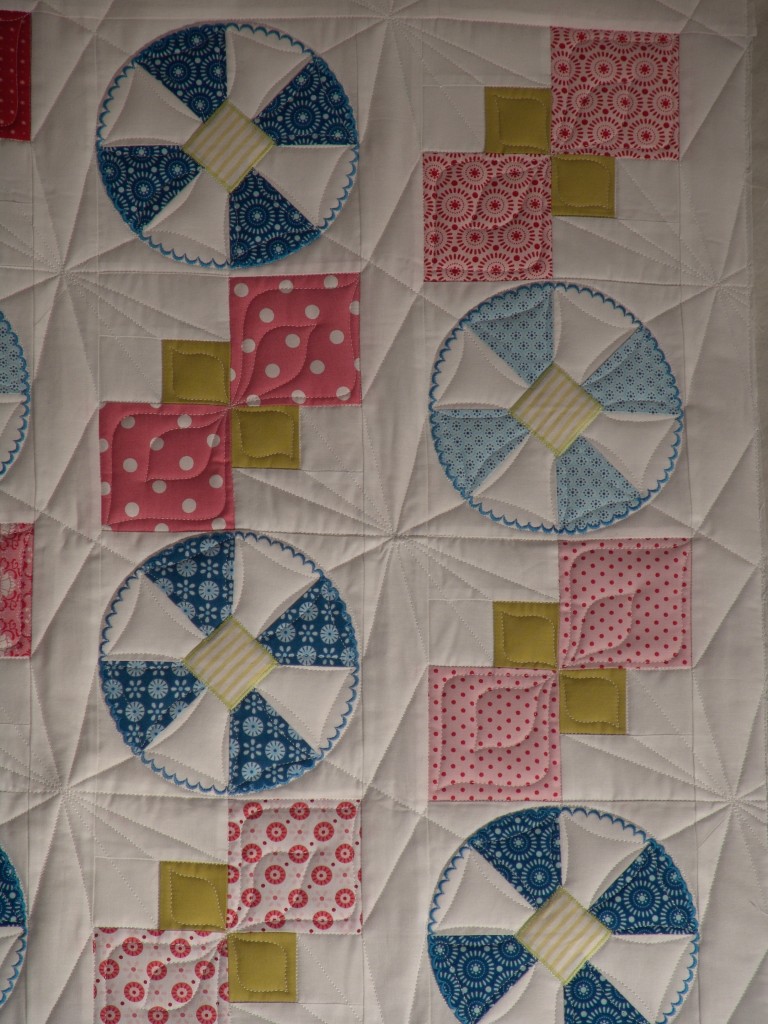 And just look at the back!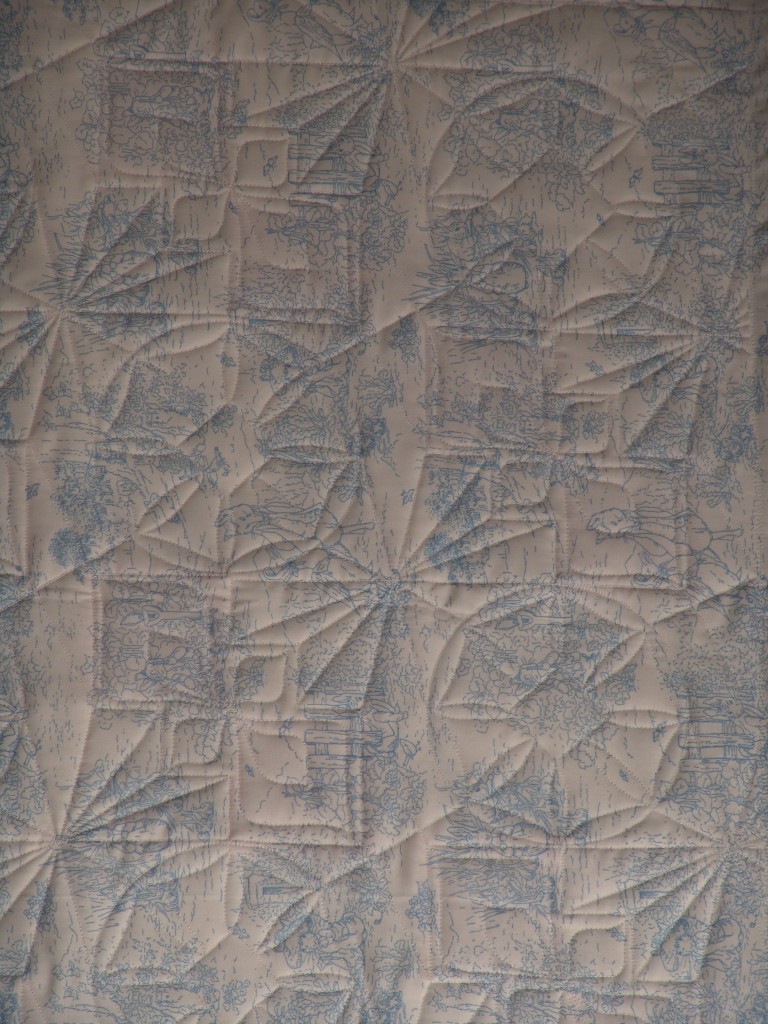 Birgit will be bringing the quilt back to me when she and her family visit the US in just a couple of weeks. I am so excited to see it in person and put the binding and label as the finishing touches on the quilt. It really has come full circle! Now, if I could just decide on a name. Any ideas from you readers out there? I'm open to suggestions! Please leave me a comment below.
Congratulations, Birgit!
For some truly exciting news, Birgit's quilt, Licorice and Lace, won BEST OF SHOW at this year's Vermont Quilt Festival! Not only did it take the top prize, it also won the top awards for Best Quilt Outside USA and Best Machine Quilting (Track Machine)!  And just so you know, she made this quilt entirely from one Jelly Roll plus one background fabric!  How exciting is that?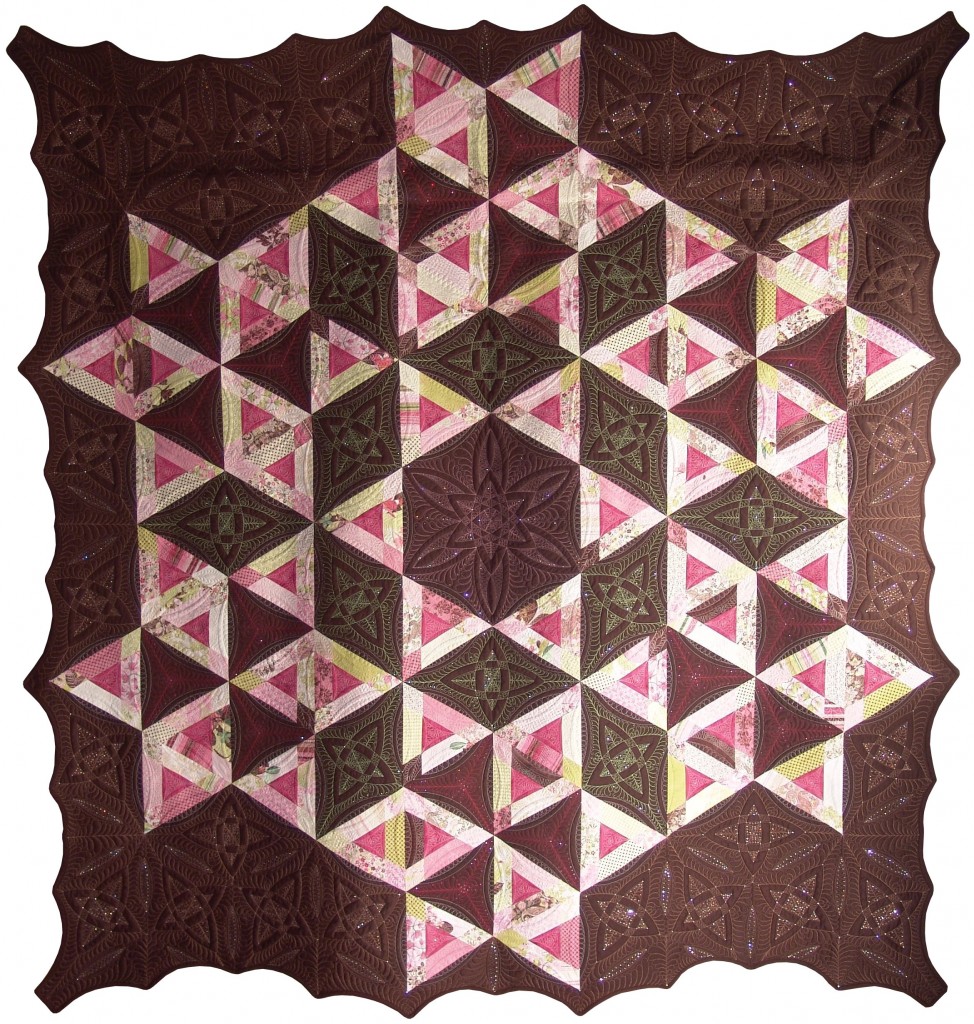 Well done, Birgit!