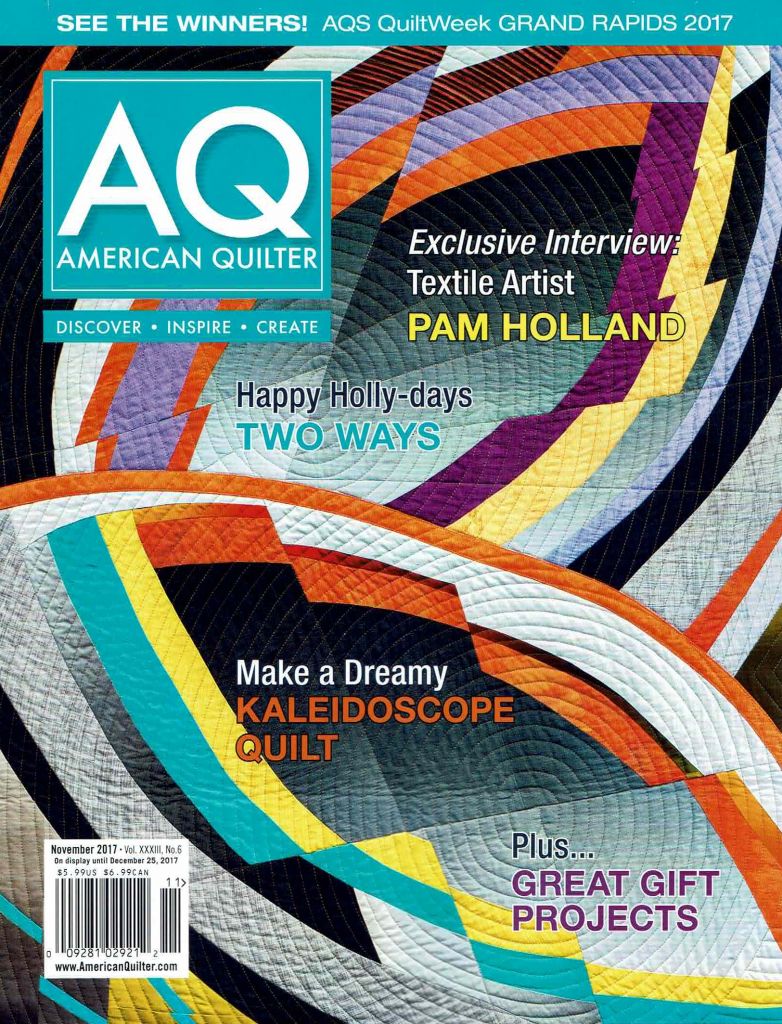 It's time for all you GATHERINGS stitchers to work on Row 3 by making your Posey Basket Blocks! I wish I had some "real time" in-progress photos of my Gatherings quilt to share, but as we are in the middle of a big move to the west coast PLUS I'm preparing to teach nine classes in Houston at Festival in just two weeks, my basket blocks will have to wait until mid-November.
In the meantime, though, it has been brought to my attention that there is a tiny "errata" in the instructions in American Quilter Magazine this month. The HSTs should be 3″ finished (not 2 1/2″). Good news, though…..the cutting instructions are correct so if you have cut your fabrics they will make 3″ HSTs. There's always a silver lining, right?
If you're on Facebook, I hope you'll join me in my special GATHERINGS group and share your photos with the members. You can join by clicking HERE or searching for GATHERINGS on Facebook. I'll look forward to seeing you there!