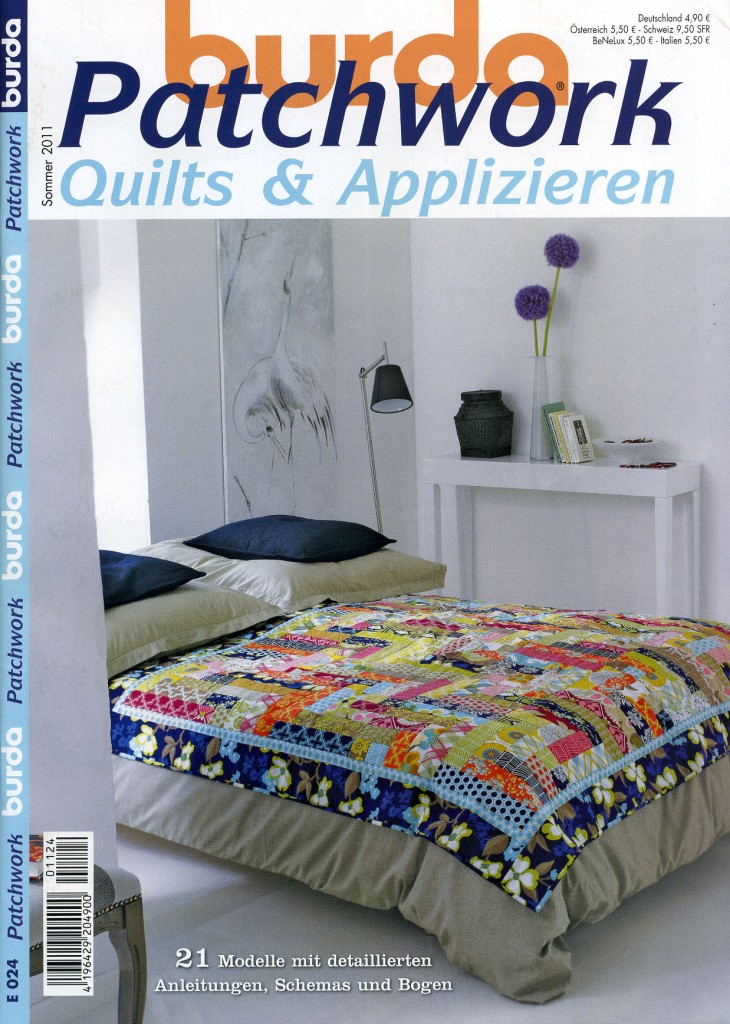 Awhile back, I received a lovely email from Manuela Schlenker, who is the Product Manager for Rowan and Free Spirit Fabrics in Central Europe. She explained that one of their quiltmakers made a quilt using Free Spirit's "Modern Meadow" collection. The quilt was inspired by a pattern in my book, Jelly Roll Quilts & More. Even more exciting, Burda Patchwork Magazine wanted to publish this quilt! So the good folks at AQS were very understanding and happily agreed to give permission for this quilt to be published. Burda not only published the quilt and pattern, but the quilt ended up on the cover of their Summer 2011 issue, with a mention of my name and book inside. How exciting is that? This publication is available for sale in Germany, Austria, Switzerland, France and Spain. Can you believe it? I am just over the moon with excitement!
(To all my wonderful international friends…..if you see this publication at your local fabric shoppe, market, or newsstand, I hope you'll be sure to buy a copy!)
Manuela contacted me today and shared the following pictures which I am now sharing with you. The quilt itself is just glorious — I adore the colors, fabrics and textures. I also love the way the stylists photographed it! Wouldn't it be fun to find those fabrics and make something with them? My mind is just full of ideas!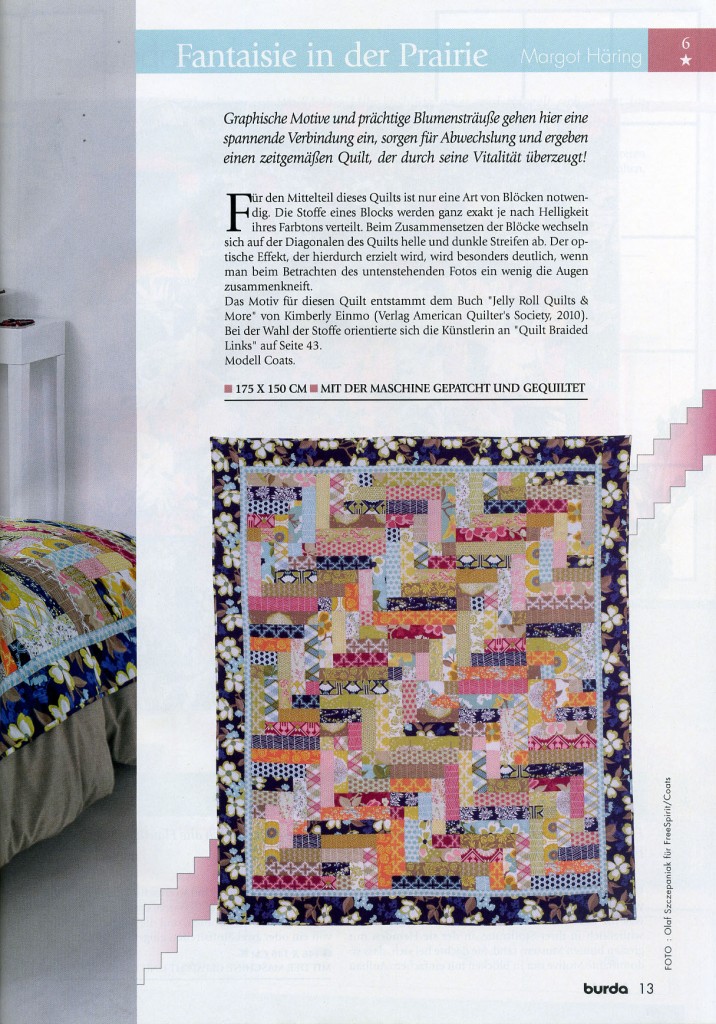 Thank you, Manuela and Burda. This gal over here in the USA is just delighted. And honored!