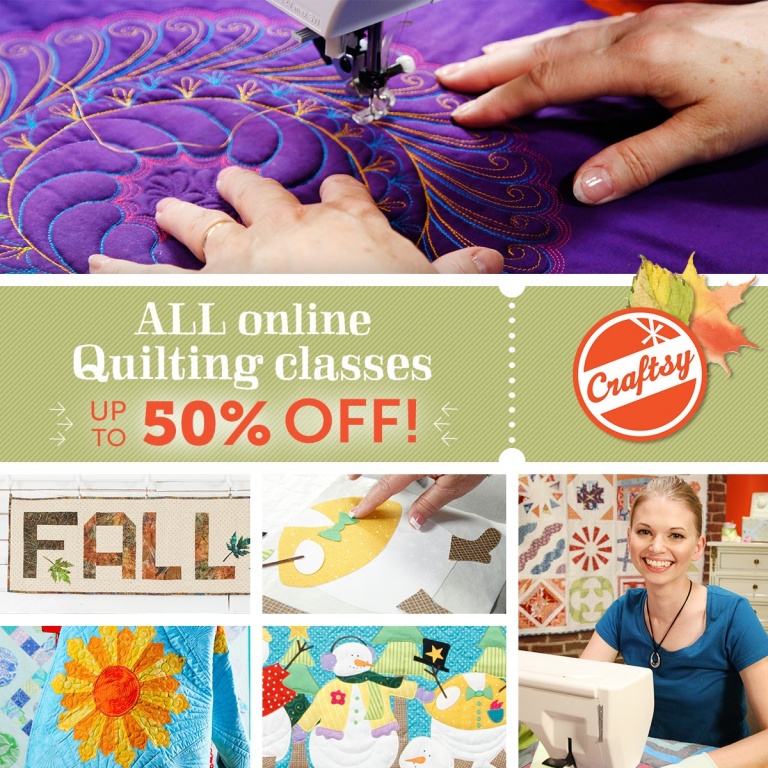 Just dropping by to let you know that CRAFTSY is having a HUGE fall sale — with every single class on sale (even the new ones, including my Amazing Applique Class!) for up to 50% off!
Yippee! This is BIG. Really BIG!
Because once you buy a CRAFTSY class you own it FOREVER. It will never expire. And you can watch it again and again! So stock up on all the classes you'd like to take and save them for the long, winter days ahead. Brrrrr……. Just sayin'.
So hop on over to CRAFTSY and check out all the fun classes — especially my new Amazing Applique class. Trust me, you'll be glad you did!
Toodles!