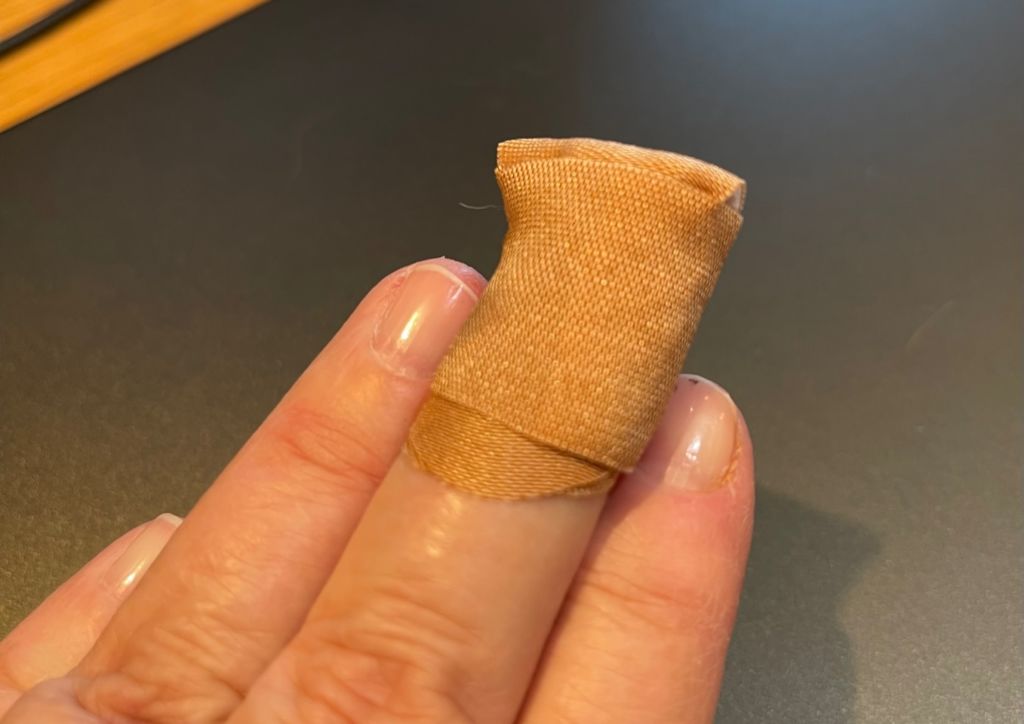 So, I did a thing.
I allowed myself to be distracted and I cut off the side of my finger with my new, extra sharp blade, rotary cutter. 
It was such a careless, painful mistake; one that I constantly warn my students not to make, and I always encourage quilters to be extra careful. But I guess it can happen to anyone; myself included. So, I have had to keep my hand elevated for the past 24 hours and it still has not stopped bleeding. A trip to the ER may be in order but I hope not.
So, word to the wise…..BE CAREFUL using those ultra-sharp rotary cutters!