Sometimes we have to put our quilting or crafting on hold while we deal with a big life event or situation. Because we have been moving into a new-to-us home here in Australia — all while scheduling work to be done (electrical, painting, new cabinets, plumbing, etc.), I haven't had the opportunity to sew anything quilting related in the past six weeks. For me, that's a long stretch of time without fiber therapy!
However, I did have a wonderful "last creative fling" with a dear friend just before I flew to Australia in April. During my last week before moving overseas — all while I was busy packing, shipping boxes, and getting ready to close up our cabin — my friend, Danielle, said, "Let's make a purse!" A prudent decision might have been for me to say, "that sounds fun, but I've got SO much to do yet before I leave…." But where is the fun and spontaneity in saying that? Combine that with the fact she lives in Texas and I was in California, this bag-making proposition was going to be a challenge. But with Facetime on our iPads we dove in and planned our project!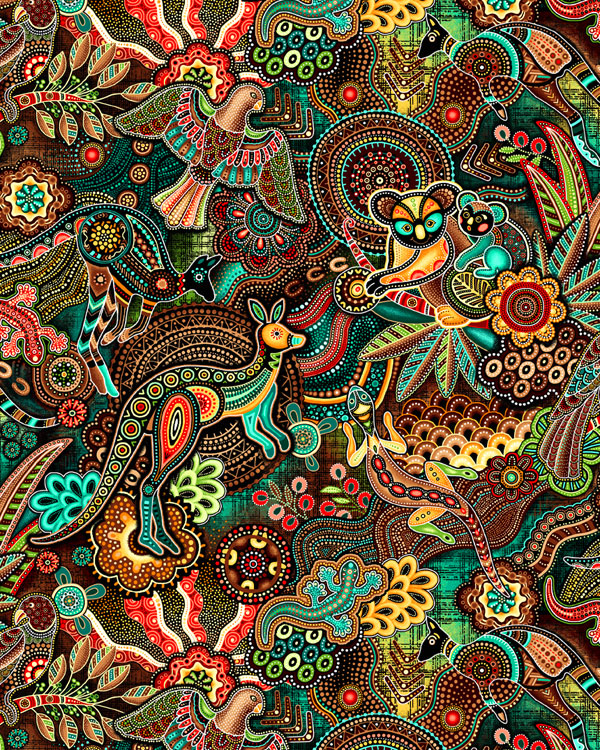 We simply love Blue Calla Patterns (if you've never checked out the website, be sure to click the link!) and we've both been wanting to make the Boronia Bowler Bag (the pattern is also available translated into French) so it was an easy decision which bag we chose to make. I had shared a gorgeous piece of Australian-themed fabric with Danielle (you can find it on the eQuilter website HERE) so we decided to use the same fabric while choosing different cork for a slightly different effect. 
First, we scheduled an afternoon call via Facetime to cut all the bits and pieces from the fabric, cork, and stabilizers. This took some time so it was smart to have our virtual cutting party at a different date and time from the day we planned to construct the purse. We had such fun planning all the little details over Facetime chats; the fabrics, the hardware, the zipper colors and zipper pulls, the rivets. Every tiny detail. Fortunately, we had previously pre-ordered the hardware kit necessary to make the bag from Blue Calla Patterns. After all the cutting and preparation was done, we planned our virtual construction party for the day before I left the cabin the last time before moving. (There's nothing like planning an epic sewing session the day before leaving to move half-way around the world!)
The morning arrived and we connected via Facetime, ready to sew. And what a day it was! We would watch the video tutorial which accompanied each step of the pattern process, hit the pause button, and then complete each step using our Janome machines. (She used her HD9 and I sewed on my Continental M7.) It took most of the morning and all afternoon, but when you're in the company of a dear, treasured friend, time simply flies.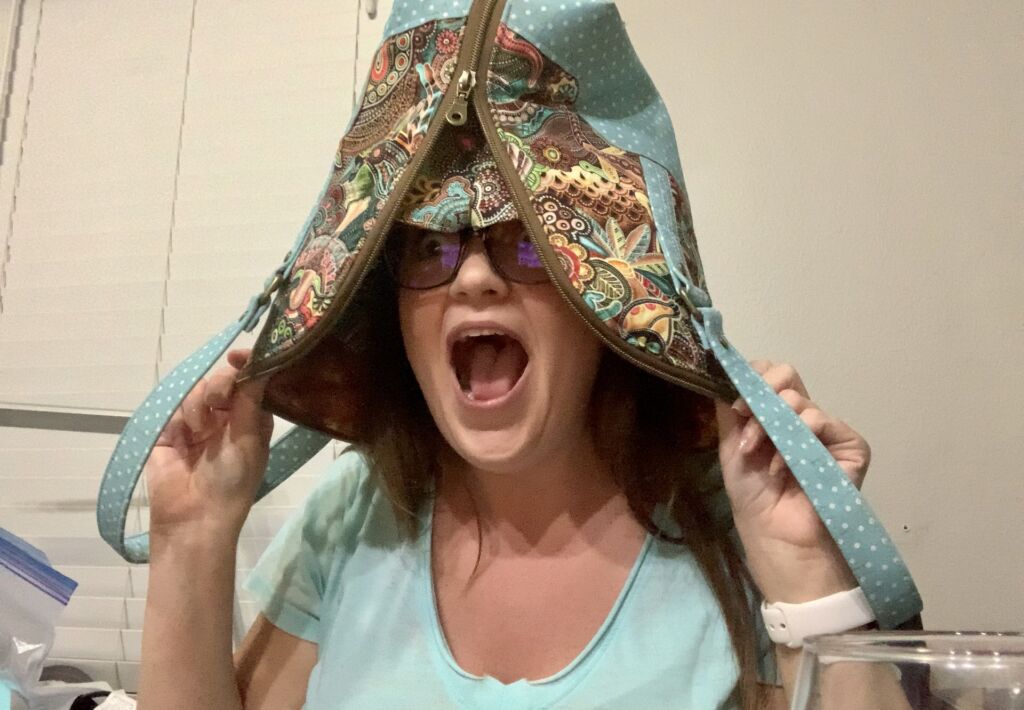 We laughed. We giggled. We shared. We laughed some more. 
In short, it was absolutely the best way to spend my last day at home with my best friend making a purse we'll each use, treasure and enjoy for many years to come! 
Are you ready for the big reveal?
I took a screen shot of Danielle on Facetime when we finished making our bags. It was such a fun experience; we learned so much and now we have a lasting momento of our shared stitching time together. I think I'm turning into a true bag-making devotee. I will always love quilting, but making totes, handbags, toiletry kits and more is just so much fun!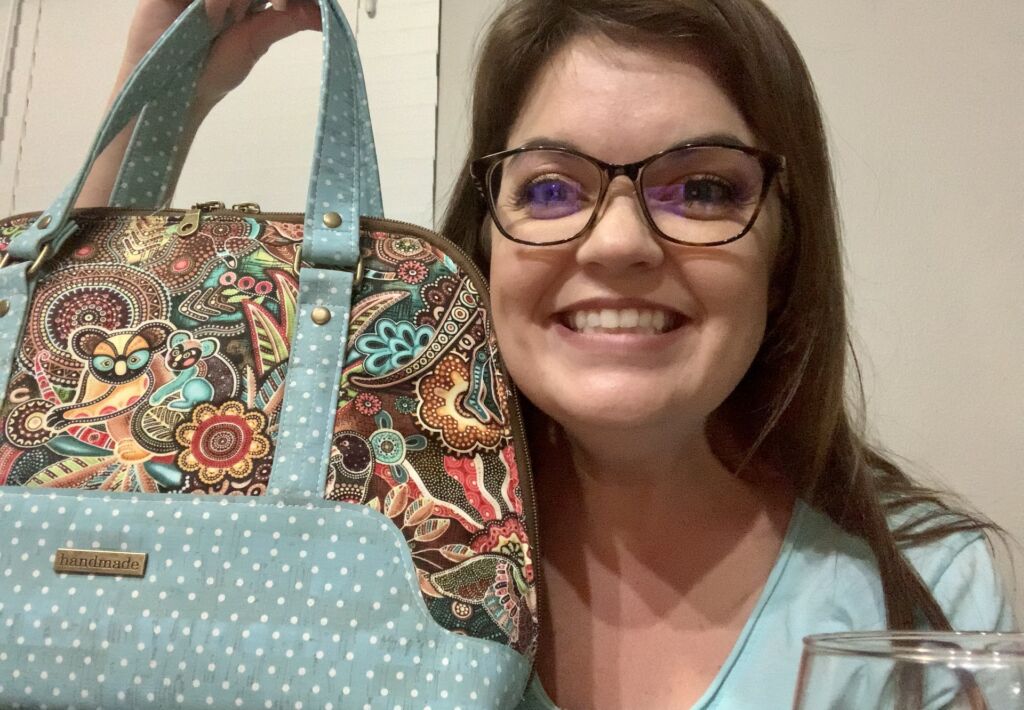 I can't think of a better send-off than by spending my last day at home in the US with my bestie, making a handbag, to celebrate moving to the land of Roos. Thank you, Danielle.